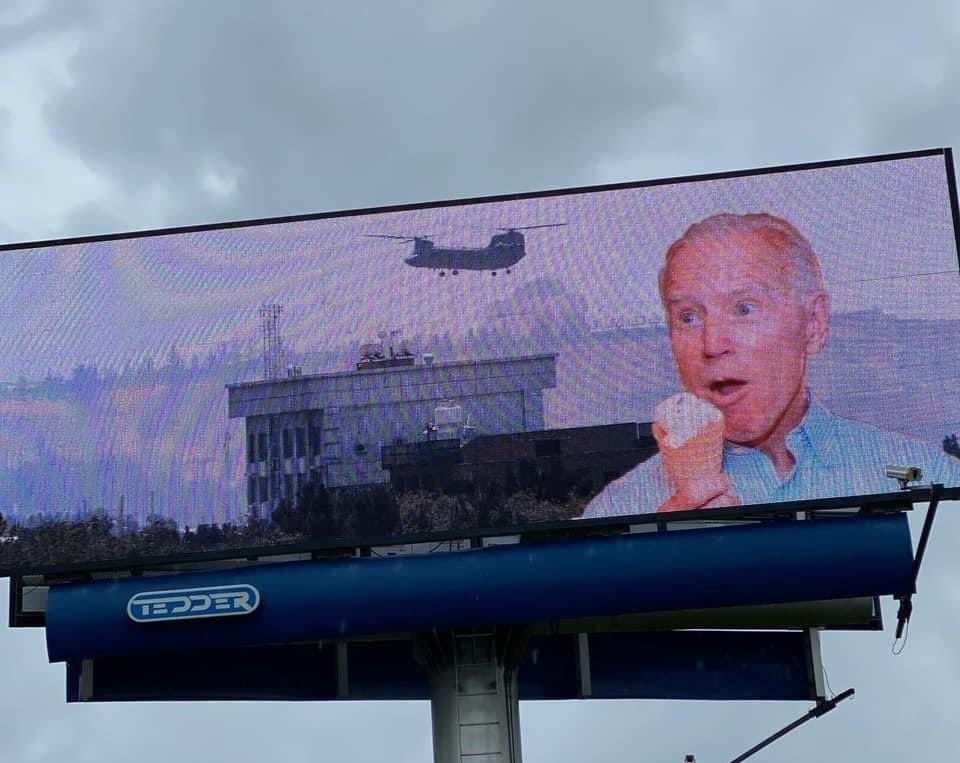 Today's Takes: Friday, August 20
Vol. I, No. 72 • A Journal of Freedom • Afghan Collapse • Weimerica • Back to the Stone Age • Blame Canada • Much More!
---
We can expect media outlets across the political spectrum to continue yammering on and on about the horrible conditions in Afghanistan. But, if you download Snapchat and look at the app's Snap Map feature or stumble into an Afghani Telegram group, one gets an entirely different picture. Polling around Afghanistan through the years has shown that the citizens (yes, even those who pledged fealty to the Western occupational forces) prefer Sharia Law to whatever watered down, neoliberal banana republic the United States installed. Additionally, there's no reason to expect that the same intelligence agencies who "could not forsee the rapid collapse" will have any better idea about what's happening in the country now.
In the coming days and weeks, neoconservatives will continue—whether intentionally or out of habit—to sabre rattle for a military intervention, and liberals will continue to make the case for worsening conditions on their jihad to import a fresh batch of refugees into Middle America. Both are destructive inclinations at opposite ends of the spectrum. Kudos to the Biden administration for, however ineptly, ending the occupation and exposing to more and more US citizens how incompetent our ruling elites are.
Headlines
📰 Today's Front Pages
💨 Weimerica
💸 Money Moves
💰 Corporations Are People Too
🚧 Sign of the Times
🌾 From the Heartland
🗿 Return to the Stone Age
🗺 From the Frontier
Original Essays

🤿   Masked Dereliction: State Republican legislators are trying to shore up their base with special sessions and anti-mask stances; They willfully failed to prevent this debate four months ago. by Jerod Hollyfield (Read)
In case you missed it
Nashville Politics
Nashville News
Nashville Development
Nashville Life
🎡 Last chance to catch the Tennessee State Fair which runs until tomorrow in Lebanon (Info)
🎞 Three great movies play at the Belcourt all weekend long:
1) Without Getting Killed or Caught: The Life and Music of Guy Clark (See)
2) Roadrunner: A Film about Anthony Bourdain (See)
3) The Green Knight (See)
Tonight, 8/20
🪕 Full Moon Pickin' Party @ Percy Warner Park, 6p, $25 (Info)
🎸 Futurebirds w/ Teddy and the Rough Riders @ 6th & Peabody, 7p, $25 (Info)
🎸 Langhorne Slim @ Brooklyn Bowl, 8p, $30 (Info)
Tomorrow, 8/21
🎣 Arts Fishing Club @ Exit/In, 8p, $12 (Info)
🪕 Full Moon Pickin' Party @ Percy Warner Park, 5p, $25 (Info)
Sunday, 8/22
🎸 T. Hardy Morris with Shelly Colvin @ 3rd & Lindsley, 8p, $12 (Info)
Headlines
COVID Gutter

Headlines
What Pandemic?
Around the Web
🤳 How Social-Media Redesigns Manipulate Us (Read)
Blame Canada
🌲 With over 347 million hectares (ha) of forest, Canada has 9% of the world's forests. Forests dominate many Canadian landscapes, but cover only 38% of Canada's land area. The forest area of Canada is stable, with less than half of 1% deforested since 1990. Although 77% of Canada's forests are found in the boreal zone, 37% of Canada's wood volume is found in our temperate forests. (Read)
Have a great weekend!