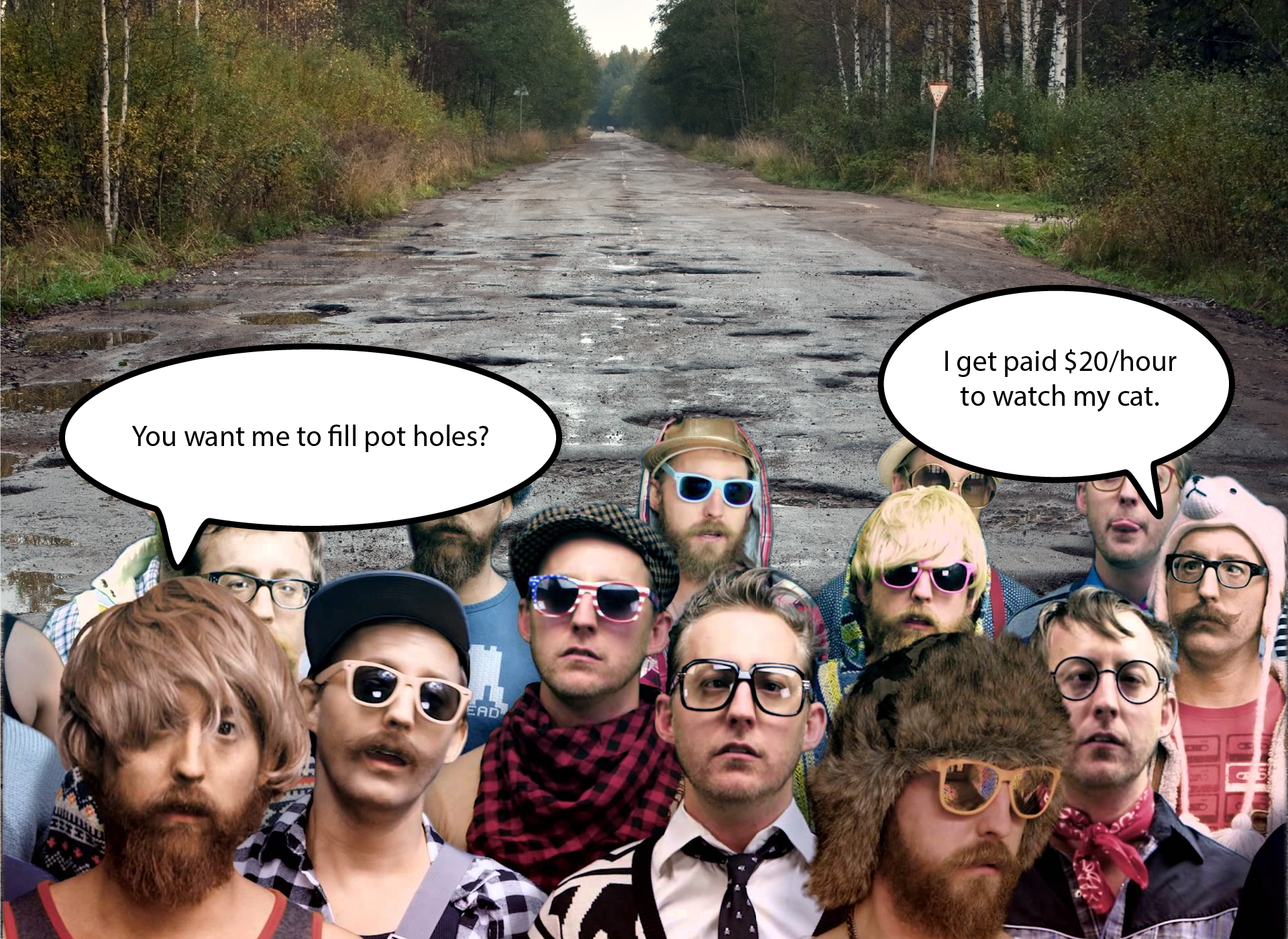 Today's Takes: Friday, June 25
Vol. I, No. 34 • A Journal of Freedom • The Man Who Sued the World • Infrastructure? • Palate Cleanser • Have a great weekend!
In an ideal world, we would all have convertibles to celebrate the official beginning of summer. Provided by the state, of course. The roads would be full of smiling men and women basking in the glory of summer. Biden's infrastructure bill does not guarantee convertibles and a glorious summer, but it does guarantee more help wanted signs littering the highway. But fear not, state funded vacation packages are coming soon. Gird your loins.
Headlines
🏗 Looks and smells like a deal. Biden and a group of 21 bipartisan senators reached consensus on an infrastructure deal totaling $973 billion over five years for use on infrastructure like roads, airports, and electric vehicles. It will exclude the housing and home care investments Biden prioritized in his first $2.3 trillion infrastructure layout. If deal passes the Senate, Biden will not sign it until additional bills sketched in his miles long list of executive orders accompany it. Kamala Harris, feeling rhapsodic and inspirational, chirped, "This agreement signals to the world that we can function, deliver and do significant things." We're expecting a bit more than that, Kamala.
🏛 The Supreme Court on Wednesday ruled in a major free speech case involving when schools can enforce rules of conduct on social media. The case hinged on a cheerleader who complained about getting cut from the cheerleading squad on Snapchat and was later suspended for a whole year when images of the message reached school administrators.
🏘 Fannie Mae, Freddie Mac overseer, Mark Calbaria, a Trump administration holdover, had pushed to end government control over the mortgage firms. Biden just ousted Mr. Calabria to replace "with an appointee who reflects the administration's values," a White House official said. In other words, the government is keeping them.
🏫 Loudon County, Virginia is in many ways the tip of the spear in the fight against CRT in schools. At a recent meeting, chaos broke out and sheriffs deputies declared an unlawful assembly resulting in a couple of arrests.
🌎 The Man Who Sued the World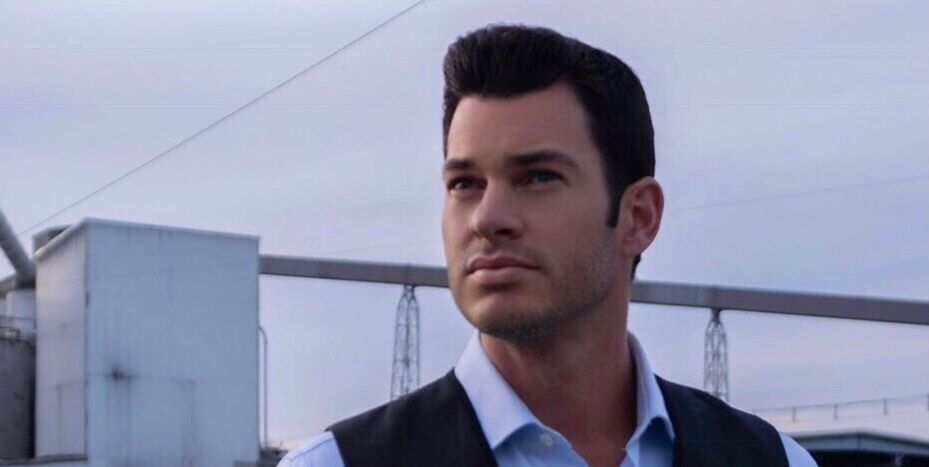 Like most Americans, when Covid-19 was declared a global pandemic in March of 2020 Rod Lunn Jr. sat back and waited to see what was really going on and how it would be affecting the health and safety of his everyday life. But as information came to light, his approach took an abrupt turn and his mindset went from "slow the spread" to "slow the infringement on my rights."  Mr. Lunn Jr. ended up filing multiple lawsuits during the pandemic as a way to check, what he viewed as, government overreach.
In his own words, "The first month, I really didn't know what was going on but nothing seemed right. By about the second month, there was already enough data coming out that said (to me) something more is happening here, (I) gotta dig a little deeper... and then of course once they started shutting down businesses… you know I'm hanging out by my pool, living my best life, but my friends are saying, 'I gotta pay my bills, they're going to shut us down. What do I do?'"
What do I do? That was the question that Mr. Lunn Jr. just couldn't shake. As he reflected on what was happening in Tennessee, he decided someone had to actually do something. So, he did something. He sued a lot of people, including Tennessee Governor Bill Lee.
When asked about why he filed so many lawsuits, Mr. Lunn Jr. stated, "I wanted to set precedence with where we were with the law." Mr. Lunn Jr. was referring to Constitutional law, and the question of where exactly individual rights begin and end seems to be burning in the minds of many Americans as the country continues to re-open.
The Coronavirus, besides being a tragedy resulting in 600,000 deaths across the country to date, caused economic devastation that rearranged the governance of American life. Parents with school aged children, businesses with bills to pay, people with parents in nursing facilities, and Americans worrying about job security all found themselves desperately watching and waiting for government and medical officials to make decisions about their day-to-day lives. When reflecting on the last 15 months, it seems the impact of the pandemic ignited a new-found sense of urgency in some Americans that evolved from "What is best for our safety?" to "What are we allowed to do?" to "What are my actual rights as an American?"
Mr. Lunn Jr. was one of the first Tennesseans to take action when it comes to the last question, but he certainly won't be the last. There's a new kind of rebel on the scene, but don't get them confused with the anti-establishment, grunge counterculture of the 90s. Among other things, the new rebel is on fire for re-establishing their Constitutional rights. In conversation, you can identify them by their thirst for knowledge about the inner workings of the local and federal governments. Some can be spotted by their fervent attendance at school board and town hall meetings. The quiet types are doing things like changing their jobs, moving to different states, and letting their money do the talking by being cognizant of what businesses they support, what media they consume, and what entertainment they indulge in. Heck, some are even running for office!
For people like Rod Lunn Jr., the pushback doesn't end with herd immunity. No, Mr. Lunn Jr. will be continuing to educate and advocate for Tennesseans by establishing an organization called Act Free Now. The 501(c)(4) will have a podcast that educates Tennesseans about the Constitution, how the country was founded, and what their civil rights and liberties are. It will also have an interactive platform so like-minded people and business owners can find each other. Lastly, its most ambitious objective is to provide resources to help facilitate groups who want to file class action lawsuits.
Though 2020 felt like an endless saga, it's clear that as one chapter may be coming to a close a new one is just beginning. In the view of Tennesseans like Rod Lunn Jr., a deadly virus spread through our nation and infected American lives in more ways than one. The saga continues.
Nashville Politics
First-time Tennessee voters must vote in person again, appeals court rules (Tennessean)
Gov. Lee set to sign the Lifetime Order of Protection Bill today (WSMV)
Metro Board of Education adding student representatives as elected officials (WSMV)
Nashville News
Nashville Development
Stat of the Day
📈 The average U.S. customer loses power for 214 minutes per year. That compares to 70 in the United Kingdom, 53 in France, 29 in the Netherlands, 6 in Japan, and 2 minutes per year in Singapore. These outage durations tell only part of the story. In Japan, the average customer loses power once every 20 years. In the United States, it is once every 9 months, excluding hurricanes and other strong storms. (Read)
Sorry, what?
🌊 Government minister 'hopes' cannibalism at sea no longer needed thanks to new technology. Baroness Vere of Norbiton spoke on the matter during a debate about human rights at sea in the House of Lords (Read)
🖼 Palate Cleanser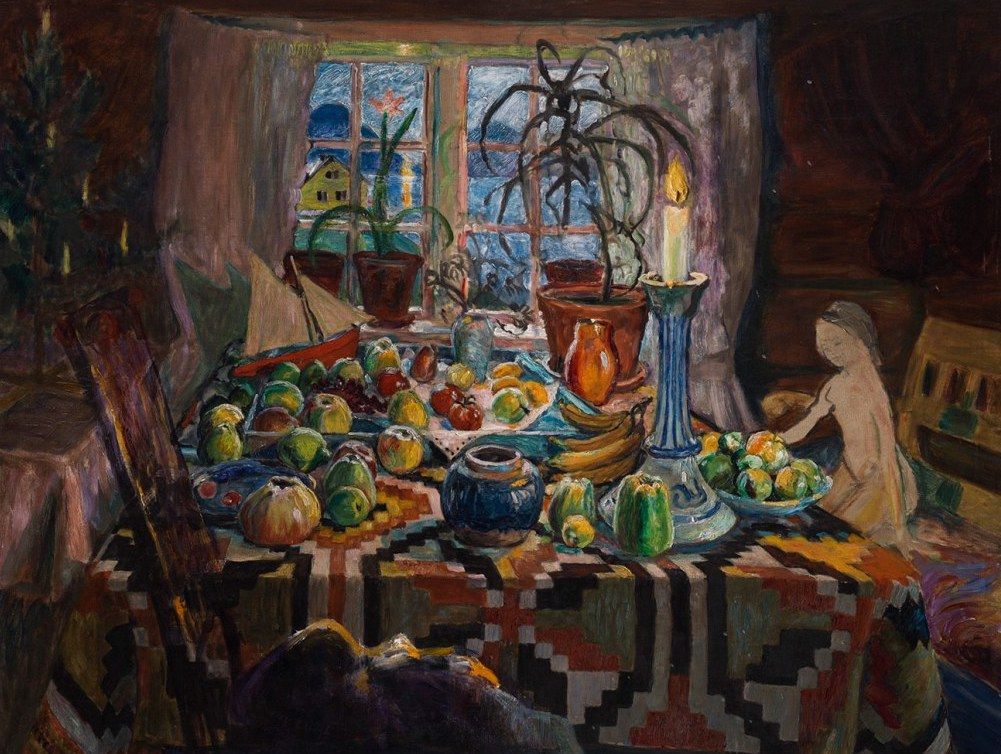 💭 Words of Wisdom
High wages and universal reading are the two elements of democracy; where they co-exist, all government, except the government of public opinion, is impossible.
– John Stuart Mill, State of Society in America
Have a great weekend!