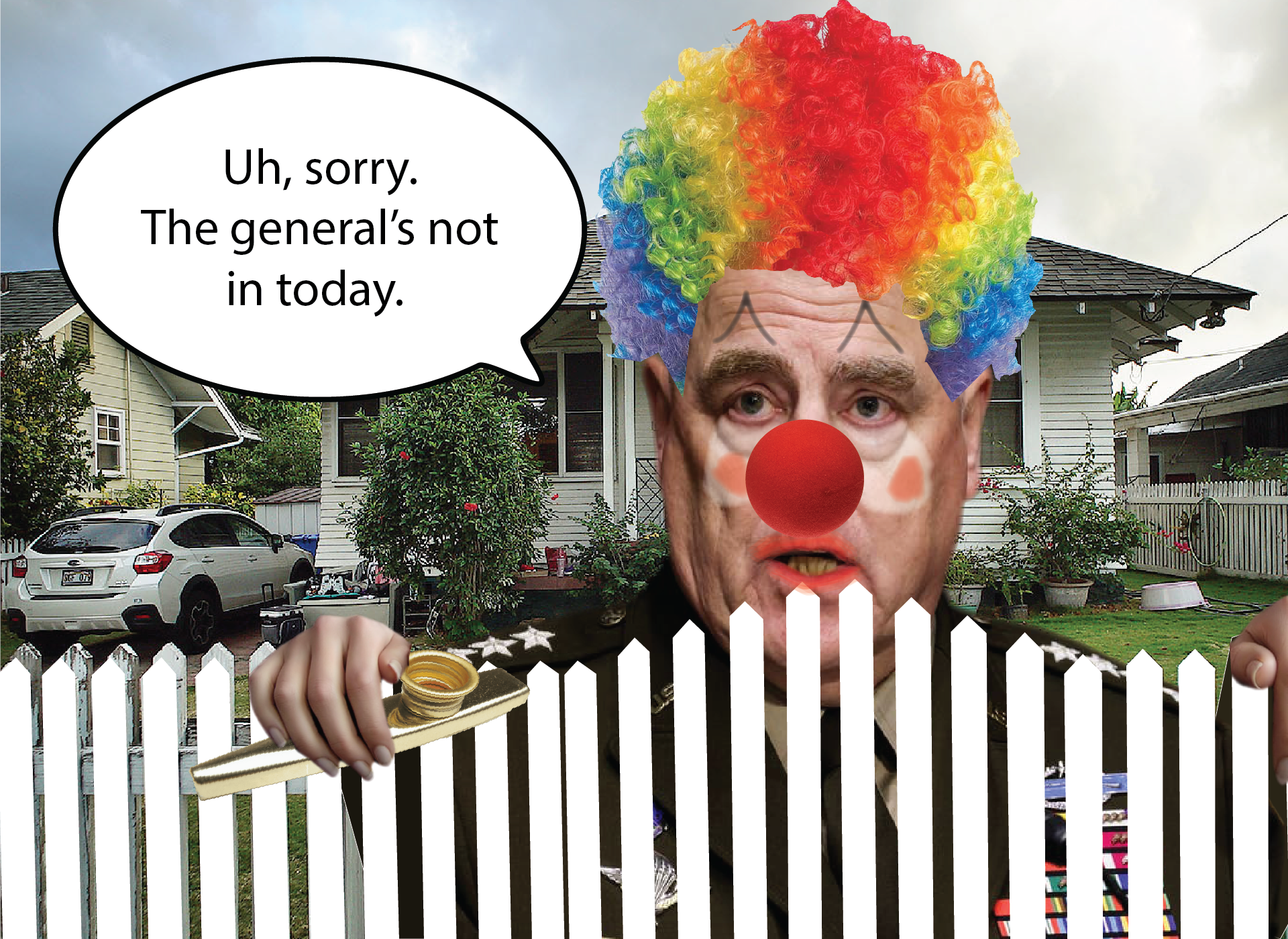 Today's Takes: Friday, September 17
Vol. I, No. 91 • A Journal of Freedom • Woke War • Filling in the Gaps • Faux Pas • Pie in the Desert • Weekend Incoming • Much More!
Good morning, everyone.
I'm sure you're familiar with the symbolism of the white picket fence. It's a bit of an old hat reference to a Leave it to Beaver past, but within the American zeitgeist, it still appropriately captures what many in America strive for: a sort of humble, kind, and comfortable existence.
There are essays and thinkpieces galore on the symbolism of the white picket fence and what it actually means. I don't want to belabor the point because how much significance can we really attach to a recurrent landscape architecture decision except to say that out of habit, the white picket fence has come to be an integral component of any properly maintained and constructed suburban home? Tastes will diverge on this point, of course. White picket fences are not the only fence, but became notable because whitewashing a fence was a luxury not everyone could afford in the early 20th century. On the flip-side, there's no doubt that some are so afraid of defining boundaries (scary word) that they shun the concept of a fence entriely because it implies exclusion. To these people, the fence is a weapon and betokens a wall and images of conflict and war. To others, like Robert Frost, good fences make good neighbors. This distinction all depends on how deeply liberalism has seeped into your perceptive faculties and begun to interfere with the way you identify and understand objects.
Anyway, we're drifting into the over-intellectualizing I was poking fun at earlier. Why can't a fence just be a fence? You hop over it, walk through its gates, and repaint it every once in a while. That's that.
During World War II, in Britain and the US, wrought iron fences were a popular feature of many buildings and houses. As a show of solidarity, many citizens began to "donate" their iron fences to the war effort, and in many cases, replaced them with a white picket fence. Seen from this angle, the white picket fence came to represent a person's solidarity with the war effort in a time of great uncertainty.
The strength of an empire is in many ways captured by the strength and attitude of its defenders—its warriors. In antiquity and up through the Middle Ages, the privelege of fighting in a war was granted only to the most elite members of a community. We've since departed from that ethos which is best captured by Woke General Mark Milley's recent run through the news cycle as the man who confided in his Chinese counterpart that if the Big Bad Orange Man started dropping bombs, he had nothing to do with it.
Milley is characteristic of the new kind of "war effort" that the nation produces to support the cause. He's a bureaucrat with questionable motives who sits in meetings and gives a stern nod of approval when told to.
Headlines
📰 Today's Front Pages
A quick look at this morning's front pages so you know what you're supposed to be mad about.
🌦 Climate Faux Pas
Not a single G20 country is in line with the Paris Agreement on climate, analysis shows (CNN) Shocking and revolting how nuclear power is rarely, if ever, mentioned in pieces like this. In the US, California shuts down its last nuclear power plant in 2024. Anything short of a nuclear future will just recreate the Stone Age.
The pandemic showed we need a Green New Deal (Wired) Adding this to the list of other things the pandemic showed us we need such as the destruction of home-ownership, social credit systems, and .
Climate change: Lord Deben says street lights not needed in rural areas (BBC) "Public safety is not a concern," says climate technocrat.
🌌 Is Space Really the Place?
SpaceX's Inspiration4 private all-civilian orbital mission (Space)
Could future moon and Mars bases be built from astronaut blood and space dust? (TechRadar)
📹 Media On Media
'Journalism can only be as good as our newsroom culture': Vox Media's new editors-in-chief are redefining the roles (Digiday) Time to bring back smoking indoors and sexual harassment.
Newsom's Anti-Trump Recall Strategy Offers Republicans a Warning for 2022 (NYT) Apparently, the "Orange Man Bad" strategy has some legs. Trump, the one who got away and broke the Democrat's hearts, haunts their memories and colors all elections going forward.
Piers Morgan is Joining Fox News Media (Mediaite)
Filling in the Gaps

We recently spoke with Jason Ladd, a Tennessee Veteran who is the public affairs officer for Patriot Mountain and Spartan Sword, about the humanitarian aid and extraction operations they have been coordinating to help those left behind in Afghanistan. These Nashville-based organizations are just two examples of private groups organizing efforts after the hard cut-off date set by the Biden administration following the American withdrawal from Afghanistan. A withdrawal that has left the morale of Americans, veterans, and our foreign allies in the gutter.
Jason expressed how veterans like himself, with skills, connections, and knowledge that can be useful in helping those left behind in Afghanistan, feel a sense of duty to do something. As a result, operations by NGOs (Non-Government Organizations) have been coordinated by highly skilled Americans who - decidedly - reactivated themselves for duty. The catch-22 is that these efforts are not necessarily in allegiance with the American government. In fact, from a PR and political standpoint, they could be considered at odds with it.
Operations, such as the ones being coordinated by Spartan Sword and Patriot Mountain, are currently seeking diplomatic immunity. No one wants to get entangled in international law when executing foreign humanitarian aid without the protection of their own government. Organizations like these usually seek diplomatic immunity and funding from government contracts in order to function safely and effectively, but both those things seem unlikely to be granted by an American government that is actively trying to distance itself from the negative ramifications of the recent withdrawal.
Jason is currently heading to Washington D.C. and has also called upon Tennessee politicians like Representative Mark Green, Senator Marsha Blackburn, and Senator Bill Hagerty as he seeks diplomatic immunity for those involved with the Spartan Sword and Patriot Mountain operations involving Afghanistan. To learn more about what these NGO operations entail, listen to Jason here.
In case you missed it
Pie in the Desert
From the man that brought you diapers.com, Marc Lore, comes Telosa, a new Dubai-like city somewhere in the American desert built from scratch and designed to house up to 5,000,000 residents. It's based on a vision of reformed capitalism that Lore calls "equitism". The vision statement on the website states: "Imagine a city with the vibrancy, diversity, and culture of New York City combined with the efficiency, safety, and innovation of Tokyo, and the sustainability, governance, and social services of Sweden." If nothing else, it is an amusing way for a hyper-successful billionaire to spend his wealth that contrasts with the all too popular billionaire space race that promises, at least in the short term, only to create a new "space tourism" industry. (Read)
Weekend Browsing
🪓 The Rough American: On Walt Whitman, an American, one of the roughs (Read)
📖 700 Years of Dante's Divine Comedy in Art (Read)
Something to Watch
Have a great weekend!