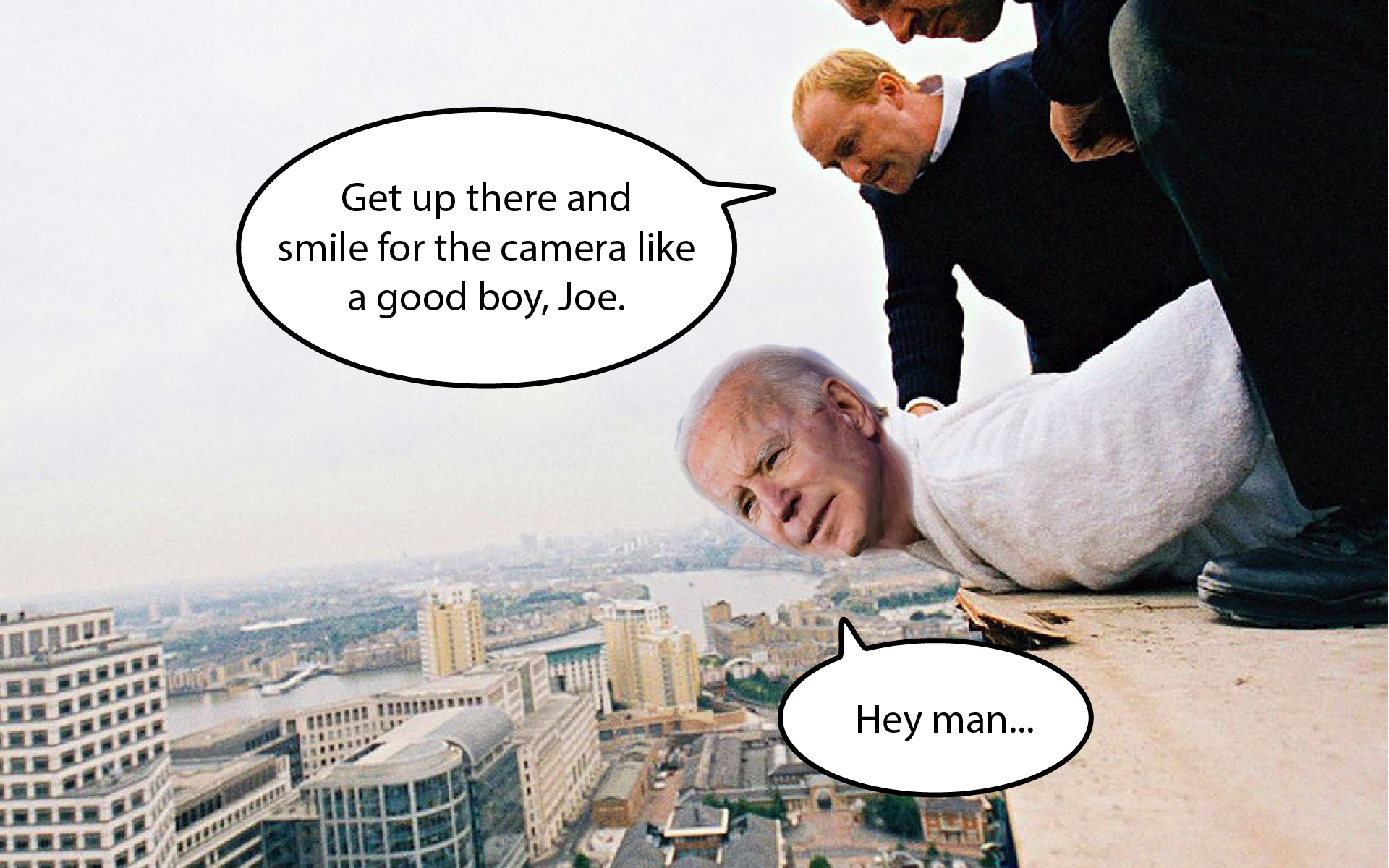 Today's Takes: Monday, June 14
Vol. I, Issue 26 • 
Leaders from Canada, France, Germany, Italy, Japan, the United Kingdom, the EU, and the United States got together to figure out how to solve all the problems they created at the 47th G7 Summit this past weekend. The meeting took place in Cornwall, England.
The media's coverage of the event amounted to, "How can you not trust these guys. Look how cute they are!" Politico waxed poetic about how the specter of Donald Trump hung over the event. The leaders felt "liberated" from Trump's presence, apparently, but still haunted by his ghost. Powerful.
With Trump gone, they can finally enact the "Great Reset" free from meddling. The main topics discussed were:
What to do about China
What to do about the Climate
What to do about Covid-19
How to implement a globa minimal corporate tax
Some highlights below.
--

Biden and Macron frolick arm in arm discussing how to "make democracy work" for the middle class—Biden's favorite topic he knows nothing about.
--
If these are the strongest people in the world, why do they look and act like this? (@jamespoulos)
--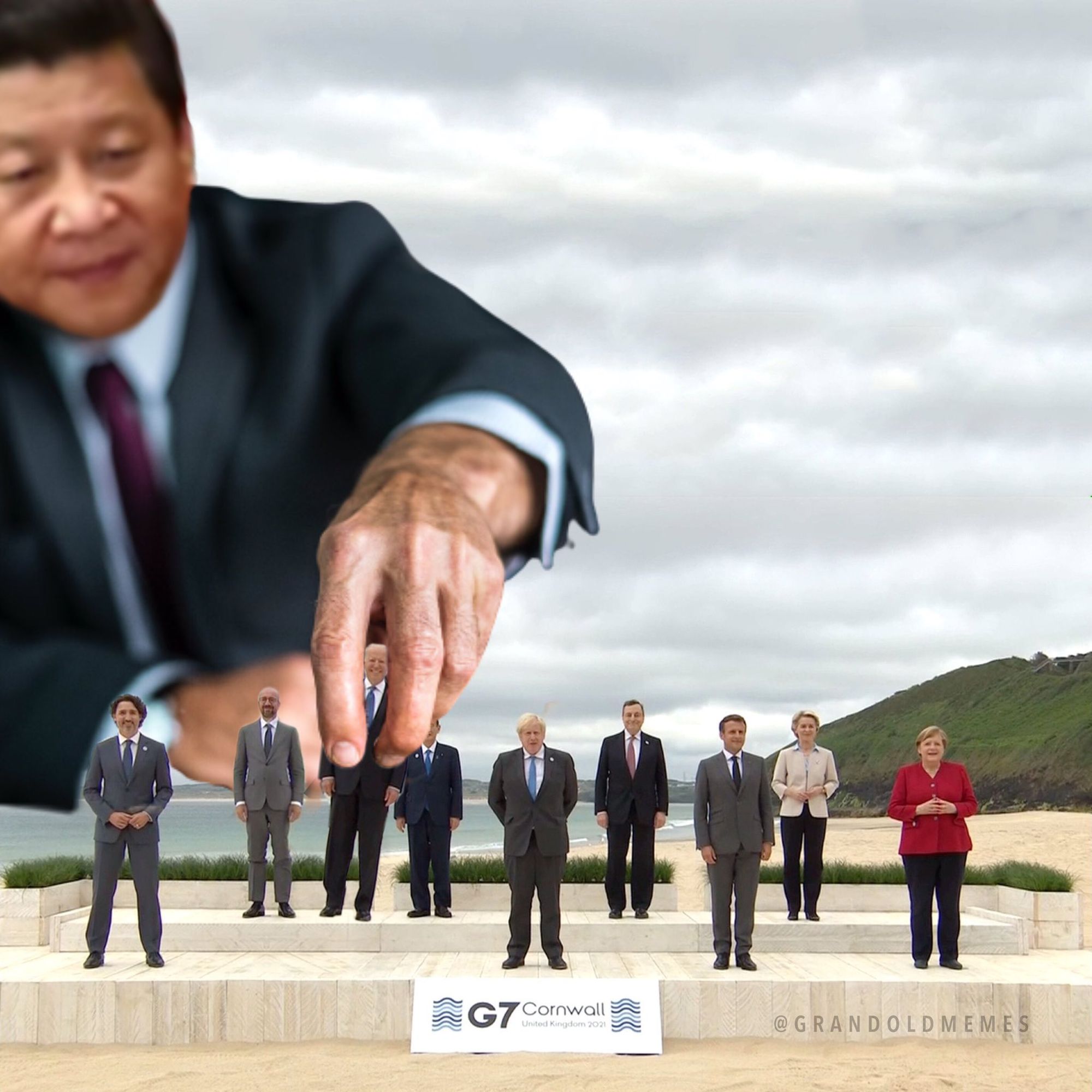 A strong point of contention among the leaders is how to properly deal with China. Photographing the leaders as if they were chess pieces was the best way to express this, presumably.
Headlines
🏭 Emission Commission Omission
China emits more carbon than the US, India, and Russia combined, so John Kerry's going to have a coniption when he realizes they just tempered their plans to roll back their emissions goals to give their economy a boost. I know we're just armchair politicians over here, but who didn't see this coming? While the US and Europe self-flagellate to appease Captain Planet, China seizes the opportunity to throw one last end of the world bash before Poseidon erupts from the sea to swallow up New York City.
🛑 Build Your Own Wall
Texas Governor Greg Abbott has pledged his intent to build a wall on the Southern border with Mexico taking the torch from Trump that the Biden administration tossed aside.
💉 Vaccine Shmaccine
One of the first cruise ships to embark since the pandemic started saw two cases of Covid-19 despite everyone on board being vaccinated.
Nashville Politics
Tennessee Gov. Bill Lee wants U.S. Senate to hold hearings on unaccompanied minors (Tennessean)
Nashville judge Ellen Hobbs Lyle who oversaw voting rights lawsuits won't seek reelection (Tennessean)
Harwell considering congressional run if the lines are right (Lookout)
Nashville News
Nashville Development
Where Stopeth the Rain?
🌧 An interactive map lets you see the path a raindrop takes to the ocean anywhere in the contiguous United States (Link)
Your Month in Images
🧬 A collection of May's best science images (Link)
Enjoy your Monday