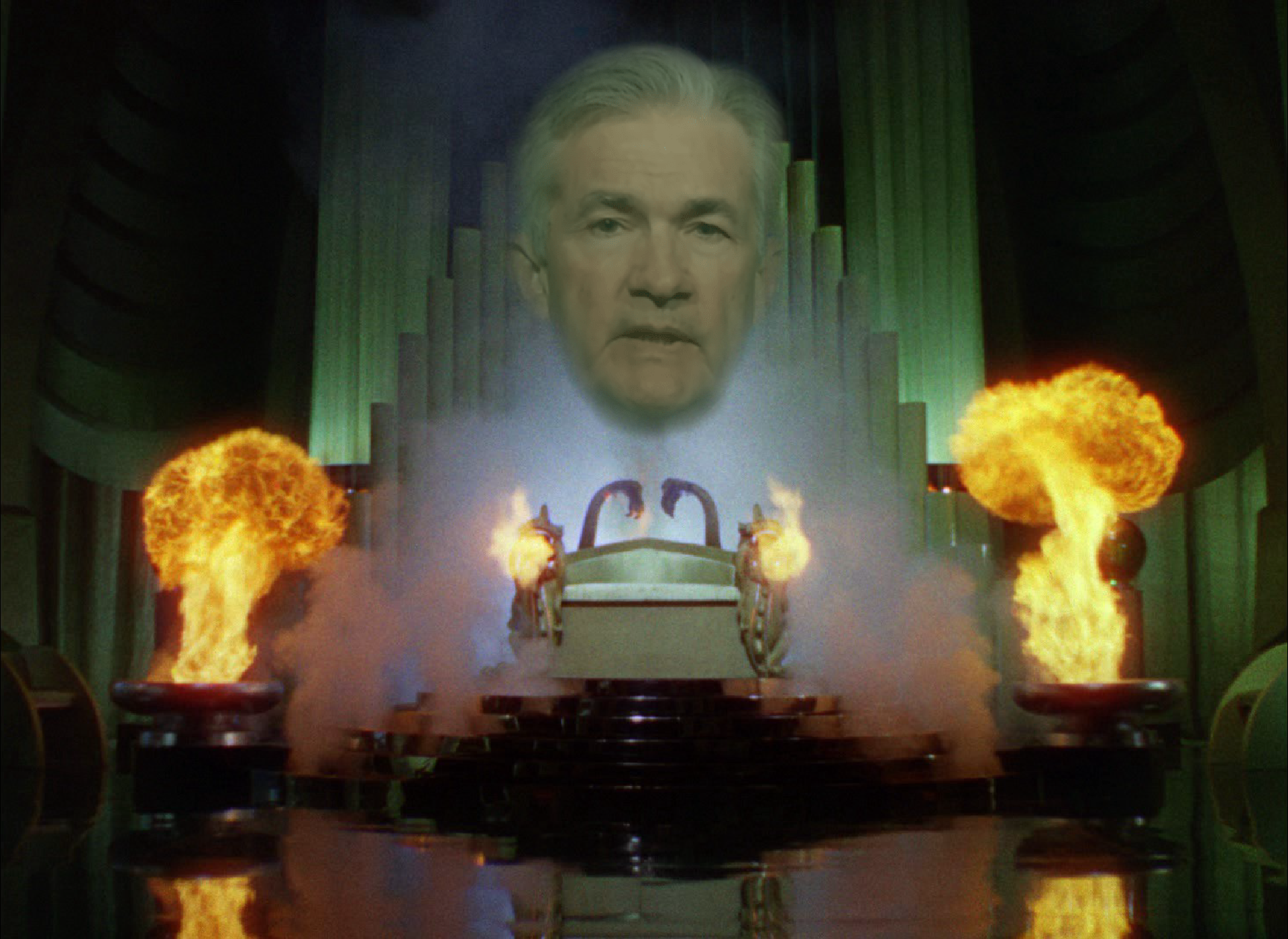 Today's Takes: Thursday, June 17
Vol. I, No. 29
🏦 The Great Oz Has Spoken
Jerome Powell stepped out from behind the curtain yesterday, looking freshly thawed as usual, and delivered a dry sermon on how the Fed will continue to pump $120 billion of cold hard cash into the market. If you're wondering why corporate buyers are scooping up all those starter homes, look no further than the Fed's persistent purchase billions of dollars of mortgage backed securities every month. In the new financial ecosystem characterized by aggressive capital injections from the Central Banks, Jerome Powell's out-sized presence is best described as the wind to the market's sails. In yesterday's press conference, Powell pledged his promise to continue blowing as mightily as he might. But, like all seafaring tales, the wind must stop one day and, when it does, Powell will be safely ensconced in some seaside villa while the sailors foot the bill and paddle to shore.
🍳 Beds, but no Breakfast
AirBnB announced it will prohibit landlords who evicted residents for not paying rent during the pandemic to list on their site. The move, likely intended to boost the company's image after a series of scathing indictments, came the day before an investigative piece by Bloomberg hit the press detailing how the company suppresses negatives reviews and experiences to avoid PR disasters. A Twitter thread detailing odd AirBnB experiences is worth a gander.
⚖️ Monopoly Maven
Joe Biden's latest cabinet appointment is Lina Khan. The Senate confirmed her as Chairwoman of the FTC in a 69 to 28 voted Tuesday. A 32 year-old, Pakistani JD from Yale, Khan is notable for her hardline stance on Big Tech and her plans to aggressively enforce antitrust and consumer-protection laws. She has particular antipathy for Amazon. Bezos better get that yacht warmed up.
Nashville Politics
Nashville News
MNPS paid $1.9M for thermal cameras after rejecting donated ones (Main Street)
Garth Brooks returning to Nashville for first-ever Nissan Stadium show (WSMV)
Nashville Development
Studies Say...
👃 A new study shows that friends that stay together tend to smell alike (Read)
Have a great Thursday