Today's Takes: Thursday, September 16
Vol. I, No. 90 • A Journal of Freedom • Faux Pas • Magic Money • Woke-acracy • Not Quixote's Windmills • Gutter Run • Much More!
Good morning, everyone.
The COVID gutter is deep and wide today. You can read more about that below.
Thanks for reading.
Headlines
📰 Today's Front Pages
A quick look at this morning's front pages so you know what you're supposed to be angry about.
🌦 Climate Faux Pas
U.S., EU Seek Global Pledge to Slash Methane Emissions by 2030 (WSJ) Methane can escape into the atmosphere from leaks at drilling and storage sites or as it moves through millions of miles of pipelines on its way to customers including power plants and homeowners who heat with natural gas. The agriculture and waste-management industries are also significant sources of methane emissions.
Climate change: Young people very worried (BBC) More than 45% of those questioned said feelings about the climate affected their daily lives. If you are part of the 45%, you are not going to make it.
💸 Magic Money
💰 Death and Taxes
Estate Taxes Are Easy to Avoid. House Democrats Want to Change That. (WSJ) Some 1,900 filers paid estate tax in 2020, down from more than 50,000 two decades ago.
Democrats Prepare Biggest Tax Hike In A Generation For Environmentalist Scare Agenda (Federalist) The $3.5T "end all pain and suffering" plan includes tax subsidies for customers purchasing electric cars amounting to nearly $12,500 in some cases. The initiative is meant to meet the goal of ensuring that 50% of new vehicles sold by 2030 are electric.
🦄 Woke-acracy
Chesa Boudin, the Most Hated of the Progressive Prosecutors (Atlantic) The San Francisco DA takes an interview while his wife is in labor to defend himself from claims that his "soft-on-crime" policies are just progressivism run amok. Incidentally, Boudin's father was a member of the Weather Underground and imprisoned for life for killing two police officers while attempting to rob a bank. Quite the legacy. Boudin, for his part, delivers gems labeling his detractors as "retrograde, reactionary, racist police-union leadership determined to exploit tragedies, undermine criminal-justice reform, and ensure impunity for even those police officers who shoot and kill unarmed Black men." Au contraire mon frère.
James Beard Awards Announces Key Changes to Voting Process (FSR) All applicants must now meet a new requirement stating that candidates must seek to create a more equitable, sustainable, and healthy work culture. Have these people tried Indian-Mexican fusion before?
How Language Classes Are Moving Past the Gender Binary (NYT)
🧥 Let Them Wear Versace
AOC hit with ethics complaint over Met Gala appearance as she fires back at critics 'policing her body' (Independent) Everytime AOC comes up in the news, your IQ drops by 5 points. Sorry.
Original Essays

📏 Megan Podsiedlik checks in with Noble's Beer Hall & Kitchen to see how they weathered the pandemic and the challenges they face (Read)
In case you missed it
Nashville Politics
Flirting with trouble? Roberts calls for special session on COVID-19 mandates (TNJ)
McNally: Special session won't make Biden order any more unconstitutional (TNJ)
Nashville News
Nashville Development
COVID Gutter

If you are wondering why COVID policies don't make sense, you are asking the wrong questions. They've been refuted time and again, and yet, here we are talking about COVID policy. Israel, the most vaccinated country in the world finds itself in the midst of a "third-wave" this month with deaths piling up at a similar rate to the initial wave in October 2020 and the case count climbing past its peak in January of this year. They've begun to declare that full vaccination status entails the two initial shots plus a booster that Pfizer claims ups protection from infection to 95%. That's a high number.
Will this be the third and final shot required for one to be considered fully vaccinated? Doubtful. Israel has already begun to explore the prospect of a fourth booster shot. Meanwhile, FDA officials in the US express extreme hesitation over suggesting that the fully vaxxed get even one booster shot.
Just two weeks ago in Israel, 60% of patients hospitalized for COVID were fully vaccinated. Even still, the 17% unvaccinated in the country account for 65% of all serious COVID-19 cases. More saliently, for every death of an Israeli over 60 that had received the booster shot, there are roughly 15 deaths of unvaccinated Israelis in the same age group. From this little collection of numbers, people can come to four different conclusions:

1) Vaccines don't work
2) Vaccines do work
3) Vaccines kind of work
4) Vaccines make things worse
The truth sits closest to #3.
The vaccines cannot change the fact that COVID remains a virus that disproportionately affects the old and the infirm. This fundamental fact has not changed. It shouldn't come as a surprise that mRNA gene therapy (otherwise known as a vaccine in modern parlance) cannot prevent the death of a health-comprised man in his eighties. This is not a condemnation of the vaccine, but an indication that beyond a certain point, a virus is going to virus. You cannot and will not prevent all deaths. In the UK, another of the highly vaccinated nations, 91% of deaths since February have been amongst citizens aged 50 or older. Of the deaths among those older than 50, 58% were fully vaccinated. Does this mean the vaccine does not work or that people who are old and in poor health are simply more susceptible to serious illness in all forms?
It gets tiring trotting out all this information, but the United States, in particular, has done a very poor job of making it clear who is actually at risk. I can link you back to the legendary piece in Tablet which trots out the best reality check vis-a-vis COVID that we've run across, but that wouldn't matter because at this point, policy rules the day. You no longer make health decisions by weighing risk and reward (for those in the back, COVID-19 is not smallpox or polio, and it's not even close), but to comply with non-sensical government policy best exhibited by the repeated, French Laundry style events wherein the masked servants serve the unmasked elite galivanting in gauche costumes shaped like bags of dicks.
If you wander down certain corridors of the burgeoning (and "thriving") COVID Commentary Community, you run into a frequently trotted out truthism that vaccine passports and mandates are an attempt to eliminate the control group. When studying the long-term effects of vaccinations years from now, in order to properly weigh if there are any adverse effects, you'd need a control group to draw comparisons against—those who did not receive the vaccine. Eliminating the control group would make it much more difficult for, say, Nicki Minaj's cousin in Trinidad to sue Pfizer because his testicles swelled up after he got the jab.
Policies from masks on school children (the least at-risk demographic on the planet) to flimsy vaccine passports to gain access to a 20 person club holding a songwriter's night (there is no evidence that the jabs prevent spread) expresses not a concern for health, but a desire for control and, on a civilian level, a longing for sameness and conformity. As the Biden administration tries to crack down on the use of monoclonal antibodies that people can use regardless of vaccination status to ensure an expedient recovery, it should be more and more apparent that something else is at play. As far out as the "eliminate the control group" theory sounds, it gets closer to the truth than any of these initiatives being about actual health. If it were so, we would acknowledge the most effective vaccine: acquired immunity from previous infection.
Biden's vaccine mandates do not come from a place of concern, but from a brute, simple-minded approach to the virus that involves getting a metric—vaccination status—as high as possible so that they can then distance themselves from any responsibility. Once this number reaches a satisfactory value, the government can then wash its hands of the issue. "We did everything we could," they'll proclaim. We should not forget that government policy is what led to the massive labor shortages, acceleration of fiscal stimulus, and personal relocations occurring across the country. By its nature, no virus is capable of such incredible ends. Only misguided, technocratic government policy could mess something up that bad.
Headlines
Information
"Unvaccinated kids are lower risk of death than fully vaccinated adults of any age" (@HotlineJosh)
Tension over boosters rises as FDA regulators quit and publicly blast Biden's plan (ArsTechnica) "Currently available evidence does not show the need for widespread use of booster vaccination," the pair, along with colleagues, conclude in the article. Even if there are benefits from boosters, the shots still carry risks, and any benefits "will not outweigh the benefits of providing initial protection to the unvaccinated," they write.
Nearly Half Of 2021 COVID Hospitalizations Weren't For Severe Cases (Federalist) "The study found that from March 2020 through early January 2021—before vaccination was widespread, and before the Delta variant had arrived—the proportion of patients with mild or asymptomatic disease was 36 percent," the report read. "From mid-January through the end of June 2021, however, that number rose to 48 percent. In other words, the study suggests that roughly half of all the hospitalized patients showing up on COVID-data dashboards in 2021 may have been admitted for another reason entirely, or had only a mild presentation of disease."
Stat of the Day
📊 Recorded music revenues in the U.S. grew 27% in the first half of 2021 versus the prior year, from $5.6 to $7.1 billion at retail value. Paid subscriptions continued to be the strongest contributor to growth, comprising nearly two-thirds of total revenue, and more than 80 million paid subscriptions for the first time.
Animated chart of the day: Recorded music sales by format share, 1973 to 2021 (Read)
Good to Know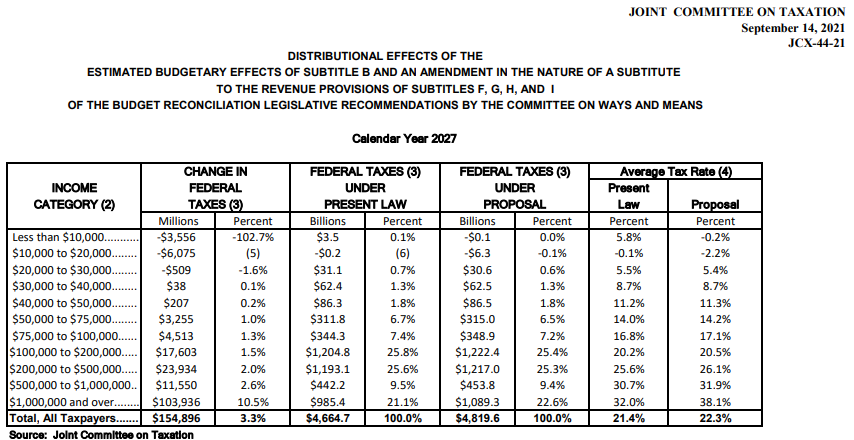 Have a great Thursday