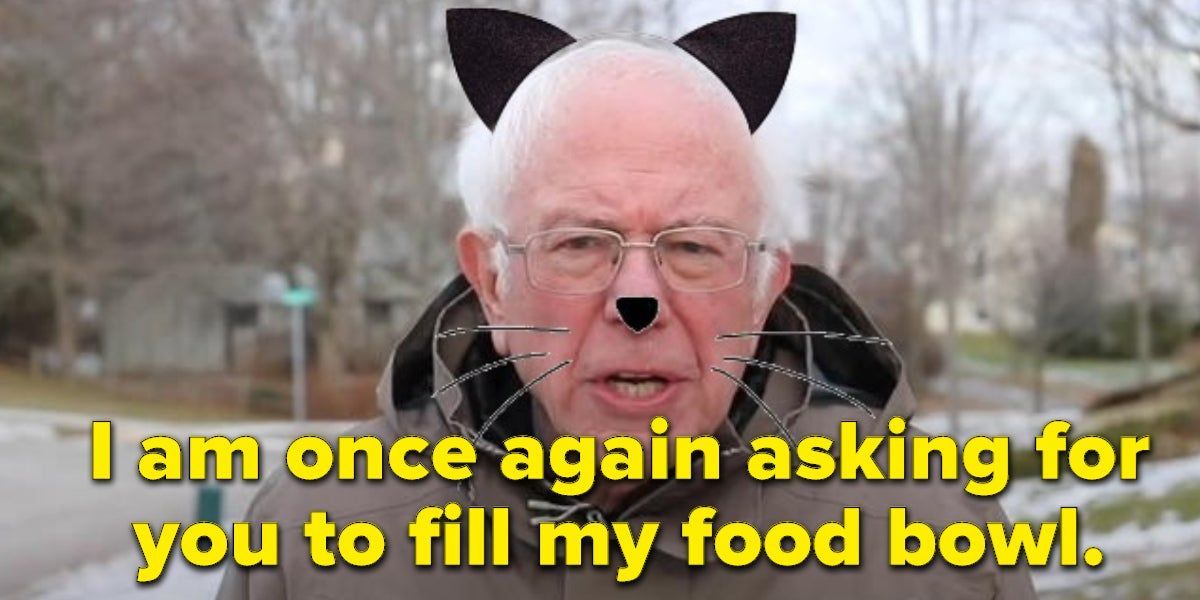 Today's Takes: Tuesday, August 31
Vol. I, No. 79 • A Journal of Freedom • Old Folks • Money Moves • Land of Milk & Honey • Much More!
Good morning, everyone.
What better condemnation of America's ruling class is there than the rampant, unapologetic pessimism that permeates everything from movies to the New York Times. The mantra of our leaders appears to be "you are not safe" and "the world is falling apart." "You need us more than ever," they proclaim. The world is burning. Racism is systemic. The virus is a plague. People are saying mean things on the internet.
It gets old after a while, especially if you have your entire life ahead of you and want to imagine a world where hysterical scolds don't dictate your life to you.
If you're in my position, a man his thirties, you're faced with a decision: succumb to the pity party and lament whatever contrived, invisible force that some old, liver splotched bureaucrat pulled out of his ass; or, assert your will and vision of a positive and enriching future. Increasingly, it seems that a positive vision of the future requires distancing yourself as much as possible from the sclerotic men and women clinging to the marble walls of DC like barnacles on a retired battleship. We can either replace them, or we can evade them.
As an example, let's talk about Bernie Sanders for a second. Bernie is 79 and just authored his magnum opus titled the $3.5 Trillion End-All-pain-And-Suffering Spending Plan. It's not the most clever title, but what do you expect from someone who thinks you can just throw money and "programs" at problems to solve them.
Rendered by a talented artist, it's likely that Sanders's inner life would appear like the interior of a pediatrician's office with buzzing fluorescent lights, pale blue wallpaper, and cheap tile floors. There are little foam cushions on the corners of all the chairs and tables. Signs on the wall give instructions for how to cover one's cough properly. You're advised to stay quiet and as far away from other patients as possible. The smell of antiseptic cleaning solution permeates the air, and the sound of coughs echoes hollowly through the room. A stern, overweight nurse comes and calls your name and you are lead back to see God for your allotment of time then asked to leave through the backdoor like a fugitive.
It's not likely that Bernie will live long enough to see these initiatives get even halfway to completion. Far from planting a tree that future generations will eat the fruit from, Sanders just yolo'd a hail mary to protect his legacy after he got jettisoned from the DNC with as much fanfare as the release of an internet snuff film hidden in the catacombs of 4Chan. Despite this total violation of trust, Sanders went crawling back into bed with the party if only to salvage his enviable "legacy" by inventing a number off the top of his head—presumably because he doesn't believe in money or something—and laying out vague initiatives and restrictive taxes meant to deliver salvation to the nation for a nominal fee. The $3.5 trillion price tag makes the 20 year, $2 trillion war in Afghanistan seem like a trip to Target, and nobody with an ounce of sense believes it will go any smoother.
The Biden administration is the last, dying breath of an aging, teetering bureaucracy: old, tired, and out of ideas. Frustrated by its impotence, faced by an increasingly disillusioned base that does not buy what it is selling, and coming back from Afghanistan with its tail between its legs, the ruling class will need to reassert itself as necessary, and so, the doomsday speeches about COVID-19 hyper deadly variant X, climate change (which we can presumably reverse through taxation), and the imminent threat of "white supremacy" will pick up. Just a warning. Do not fall for the gag.
Headlines
📰 Today's Front Pages
💸 Money Moves
Billionaire Paulson Who Shorted Subprime Calls Crypto 'Worthless' Bubble (Bloomberg)

Paulson is right about crypto, but wrong about Bitcoin. That he doesn't draw a distinction between "crypto" and Bitcoin shows he doesn't understand the technology, as is often the case with established investors who see cryptocurrencies as a threat to their hard-won status as investment luminaries.

Fed Chair Jay Powell's real fear for the global economy is disinflation (Quartz)
⛈ Climate Faux Pas
Climate Change to Be Treated as Public-Health Issue (WSJ)

REMINDER: Some simple math. Pick a random person on Earth in the 1920s. That person had a 0.01% chance of dying due to an extreme weather or climate event. Now 2020, do the same. That person had a 0.00025% chance of dying due to an extreme weather or climate event. Risk reduced by 99.75%. (@RogerPielkeJr)
What exactly is the problem?

Environmentalists Would Buy the Land They Want To Protect, if The Government Allowed It (Reason)

"The point is not that resource extraction is bad," explains Regan. "It's not that extracting energy is fundamentally wrong or harvesting timber is fundamentally wrong. We all live in a house that's likely made of wood….But rather, it's that environmental values are real and they are legitimate. We need to find ways to allow for those values to be expressed through markets, and through voluntary exchange."
🍯 The Land of Milk & Honey
The DNC PR squad has pulled out all the stops to protect Gavin Newsom from a recall election without once extolling his virtues as a leader and using the same blueprint it used to demonize Trump (Larry Elder in this case): "Yeah, but at least he's nice." But in Newsom's case, this isn't necessarily true, of course. The man is infamous for his sneering condescension and devilish grin. Nothing to see here. Just politics as usual.
Original Essays

👋 Tell Them Phil Valentine Said, "Hey": As legacy media revels in the COVID-related death of Nashville's conservative talk-radio legend, we should remember his legacy of personal and governmental accountability.  (Read)
In case you missed it
Nashville Politics
Legislature beginning public redistricting process (Post)
Nashville's anti-tax referendum fight has cost taxpayers more than $480K and counting (Tennessean)

So, about $0.69 per resident, but wow, BIG NUMBER.
Nashville Schools
Feds probing Lee mask order (Post)
Two lawsuits supporting face masks in schools challenge Tennessee Gov. Bill Lee's opt-out order (Chalkbeat)
Schwinn to consider waivers to shift schools to virtual learning as COVID cases spike in Tennessee (Chalkbeat)
Nashville News
Nashville Development
Midtown medical office building sells for $2.9M (Post)
Oscar's Taco Shop slated for Fesslers Lane (Post)
Nashville Life
Tonight
🎭 Dusty Slay's Grand Ole Comedy Show @ Zanies, 7p, $17 (Info)
COVID Gutter

Headlines
EU proposing new travel restrictions on Americans, could end nonessential travel (NY Post)
Biden Administration Launches Civil-Rights Probes against Five States over Mask-Mandate Bans (NR)
New Zealand's Auckland stays in lockdown, officials report Pfizer-linked death (Reuters)
Information
Schools with Mask Mandates Didn't See Statistically Significant Different Rates of COVID Transmission from Schools with Optional Policies (Star)
Experience, Education, Vaccination: The New Qualifications for Job Seekers (NYT)
Corona probably not cause of death in 80 percent of the official Covid dead in Germany (Welt)
Opinion
Harvard Epidemiologist Says the Case for COVID Vaccine Passports Was Just Demolished (FEE)

"Vaccinated individuals were 27 times more likely to get a symptomatic COVID infection than those with natural immunity from COVID."
"CDC research shows that vaccinated individuals still get infected with COVID-19 and carry just as much of the virus in their throat and nasal passage as unvaccinated individuals."
Given these pieces of evidence, it makes zero sense to mandate vaccines for any purpose.

Pretending COVID Is An Emergency Is Killing America (Federalist)
Insanity in Vietnam (Berenson)
Have a great Tuesday