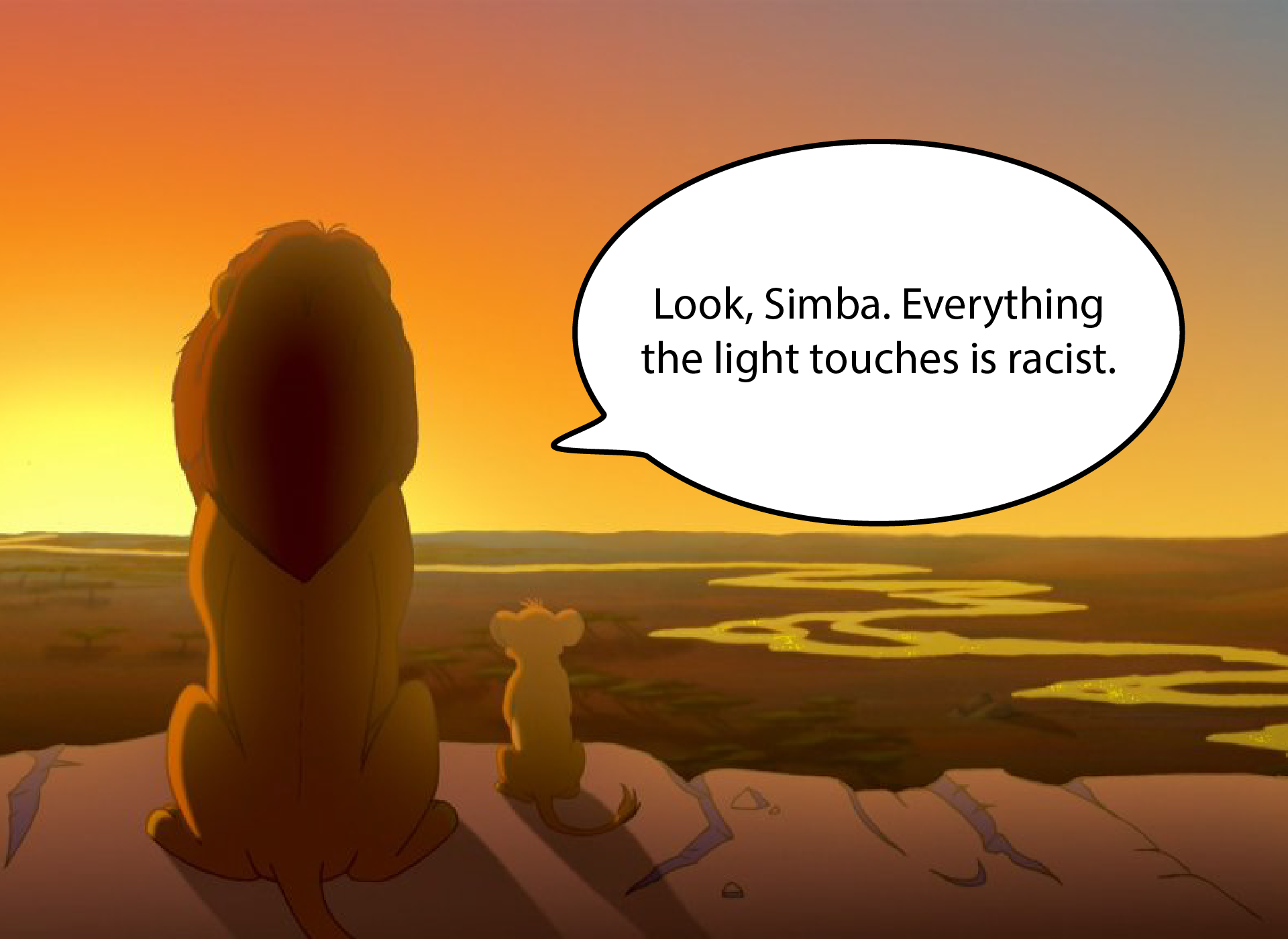 Today's Takes: Wednesday, July 7
Vol. I, No. 41 • A Journal of Freedom • CRT • Gestapo • Fresh Faces • Cybersecurity • Inflation • Much More!
After teachers, administrators, politicians, and unions all denied the existence of Critical Race Theory (CRT) in schools, the largest teacher's union in the country came out in support of teaching CRT in the classroom. Contrary to the limp-wristed, demoralization tactics of conservatives like David French, the content of school curriculum is not an issue of free speech, and you are not "un-American" for resisting it. French, in a column yesterday with a whole host of pro-CRT academics, likened CRT's guilt-based indoctrination in American classrooms to tactics used in German classrooms following WWII and praised its effectiveness in making German's ashamed of their ancestry. It's a tactic French thinks American curriculums would do well to emulate. The thing is, they already do.
We are presently witnessing the direct result of guilt-based indoctrination tactics. How do you think the underclass—by their own admission—of self-loathing white progressives screaming hysterically about "whiteness" and "colonization" was created? Why are most BLM street protesters white? Anyone who has been in school in the past 20+ years can tell you all about Harriet Tubman, the Underground Railroad, the legacy of slavery in the South, George Washington Carver, W.E.B. Du Bois, Jackie Robinson, Frederick Douglas, Ralph Ellison, Martin Luther King Jr., Rosa Parks, Jim Crow, the Emancipation Proclamation, the causes of the Civil War, etc. CRT is not solving a problem. CRT is an attempt to eradicate, entirely, the concept of positive American whiteness from collective memory.
Like it or not, the United States was founded by men of Western European stock and, until the 1965 Hart-Cellar Act, was overwhelmingly white to the tune of 90% (it is now closer to 60%). A nation that cannot positively reckon with its founding is not long for this world. The present "woke" fever sweeping the country amplifies the nation's faults and obscures its merits. Conceiving the founding in a purely negative light does nobody a favor in imagining a future together. It amplifies existing divides and institutionalizes already present group rivalries.
A reality of life on Earth is that we are instinctively biased towards what we are familiar with. To one degree or another, we will always prefer what we know to what we don't. The beauty of the American founding was how it brought together disparate religious and ethnic groups into a patchwork system that did not amplify their differences. CRT does the opposite. It amplifies and accentuates existing boundaries. It gives them names and declares who can step where. It balkanizes the minds of its practitioners and segregates the senses. It does not have to be this way.
Headlines
🚨 Capitol Police plan to open field offices outside Washington to track threats to lawmakers (NY Times)
Six months after January 6th, the regime's Gestapo, the U.S. Capitol Police, announced plans to open field offices in Florida and California to monitor threats to lawmakers. For the record, since the election of Trump in 2016 and the alleged rise in white supremacist violence, the only two politicians that have been attacked are Steve Scalise (R-LA) and Rand Paul (R-KY).
👨‍👩‍👧‍👦 The GOP's Fresh Face
J.D. Vance, the author of Hillbilly Elegy, has announced plans to make a play for a US Senate seat in Ohio. He's running a populist campaign in the style of Donald Trump, but without the "mean tweets". The two pillars of his pitch, trade and immigration, remind one of Trump's 2016 campaign.
📰 TODAY IN: General Headlines
💻 TODAY IN: Cybersecurity
📈 TODAY IN: Inflation Watch
❌ TODAY IN: Things that aren't actually racist or sexist
Original Reads
🇺🇸 On Friday, Jerod Hollyfield published an excellent piece on the classic American film Mr. Smith Goes to Washington by Frank Capra. The film expresses a classically American politics that we would do good to reflect upon (Read)
In case you missed it
Nashville News
Nashville Development
One Good Read
⛪️ The turning tide of intellectual atheism by Jonathon Van Maren (Read)
Things we didn't need
🐝 The dating app, Bumble, opened up a coffee shop in NYC. "Table for one, please." (See)
Rigged for thee but not for me
🗳 An old tweet by Biden chief of staff Ronald Klain from 2014 in response to a Vox article claiming that 68% of Americans believe elections are rigged has raised some eyebrows. How long until this gets scrubbed? (Read)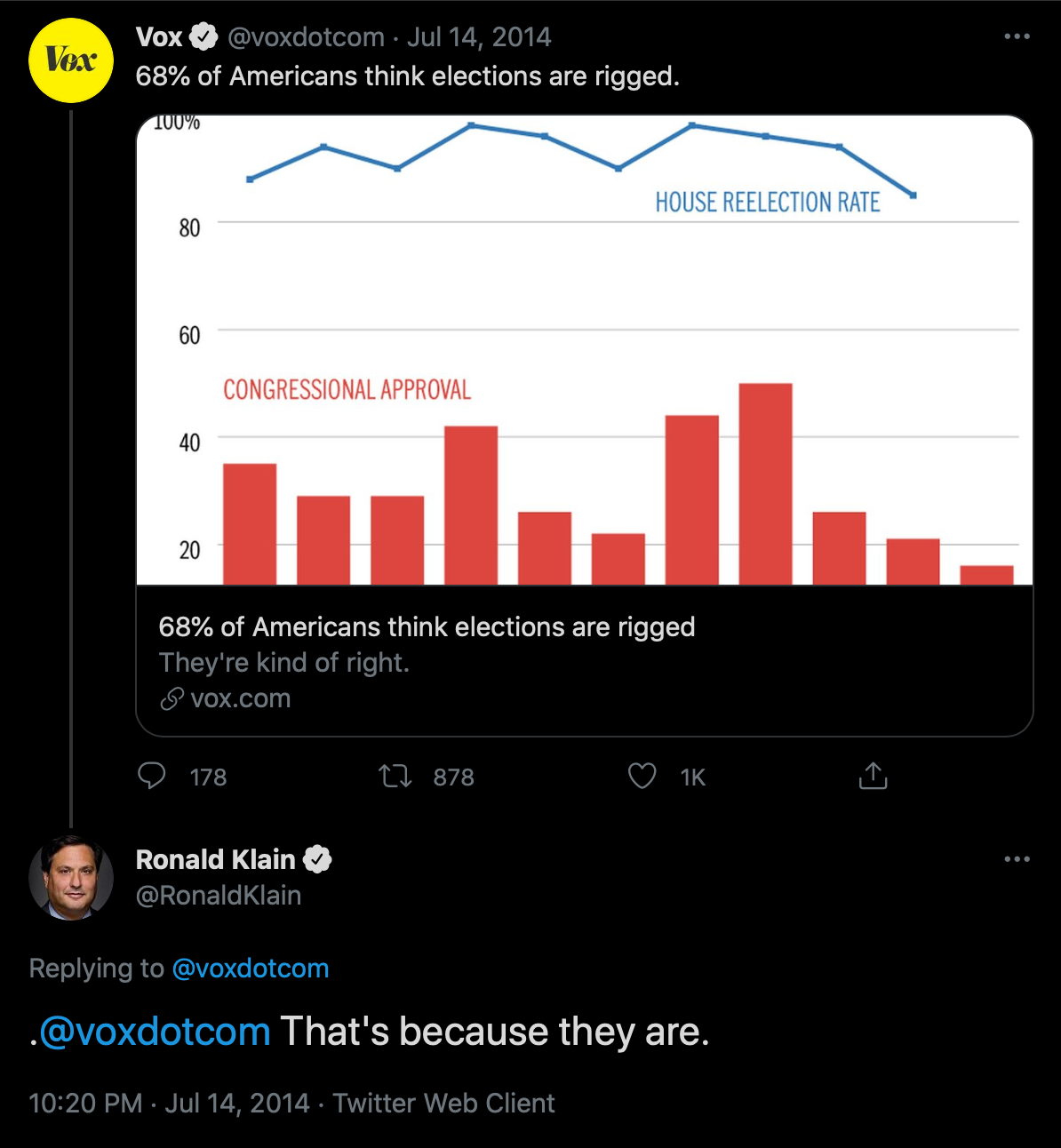 Have a great Wednesday