Today's Takes: Wednesday, September 29
Vol. I, No. 98 • A Journal of Freedom • Fights • Faux Pas • Your Future • "Post-COVID World" • Much More!
Good morning, everyone.
A distinct difference between the way in which fights are settled legally in the US and UK occurred to me the other day. In the US, one cannot strike someone until they are first aggressed upon. In the UK, one can strike first if he feels threatened.
It seems like a small difference, but hidden within such a law is the ability to speak freely, knowing that one will never be legally punished for doing so. In today's world, he might be "canceled", but in most cases, he can talk confidently with legal impunity. Fundamentally, this is the basis of the First Amendment. In the UK, one can be called to account for his words more directly.
Though an inheritor of much of Britain's legal tradition, it's worth reminding ourselves how radical and unique the American project is. It's something that people readily dismiss today, but as Alexander Hamilton said in the first Federalist Paper: "It has been frequently remarked, that it seems to have been reserved to the people of this country to decide, by their conduct and example, the important question, whether societies of men are really capable or not, of establishing good government from reflection and choice, or whether they are forever destined to depend, for their political constitutions, on accident and force."
Thanks for reading.
Headlines
📰 Today's Front Pages
A quick look at this morning's front pages so you know what you're supposed to be mad about.
🏛 From the Hill
🌦 Climate Faux Pas
If the situation were as dire as politicians and the media would have you believe, we'd be building nuclear power plants at a rapid clip. The risk associated with nuclear power would surely be justified by the direness of the "climate catastrophe".
👾 You Will Lack Nothing And Love It
SHOT: More and more evidence reveals to us that social media makes people miserable...

Facebook Pauses Instagram Kids Project (WSJ)
Since 2007 (the launch of Facebook), depression and suicides among children under the 18 have nearly doubled.

CHASER: But fear not, from the people that brought you the caged, digital dystopia comes a new set of remedies...

Apple Is Working on iPhone Features to Help Detect Depression, Cognitive Decline (WSJ)
It's probably nothing, right?
Nashville Politics
Physicians fire back at governor's COVID policies (Lookout) Despite the hysteria, American children continue to be the least at-risk demographic on the entire planet. Masking them makes zero sense and the health czars advocating for it would, in a civilized society, be outcast. Sam Stockard, author of the above, asked last week, "If parents are the ultimate decision-makers, though, can they be trusted to make the right call for their children's health if they can't even make sure they go to class?" Remember, dear reader, mask mandates for school children "are not political".
Nashville News
Nashville Development
COVID Gutter

People keep asking this particular question: How does ____ change in a post-COVID world? Let's put a button on that: post-COVID world. What does that mean? What has actually changed? Has anything innate about people changed? Or, has the "world" vaguely shifted? In the absence of a shared and coherent religious doctrine, you see many people talking about vibe and energy shifts as a result of COVID-19. People, at least for the time being, seem more scared and hysterical—more likely to clutch their alms and look for certainty in strange places and new age occultism. There's a noticeable increase in rhetoric advocating for self-care. The post-COVID world seems defined by recovery as opposed to life.
Civilizations across time have weathered much worse catastrophes than COVID-19. We don't have time to get in-depth here, but consider that the 14th-century Bubonic Plague knocked out anywhere from 30%-60% of Europe, killing indiscriminately regardless of age. Surely a plague of that severity would mark a civilization much more substantially than one that has knocked out 0.2% of the aging and immunocompromised population. As the world picked up the ashes following the plague, Europe flourished, soon giving birth to the Rennaissance and later, the Enlightenment.
As we mentioned last week, the 1918 Spanish Flu, which came on the heels of WWI and mostly focused its power on those aged 20-40, was 3xs more deadly than COVID-19 and preceded a severe economic depression and another global war. It was also during this period that the US situated itself as a global superpower under the direction of Woodrow Wilson, witnessed the rise of FDR and the US's stranglehold of international relations following WWII. WWII killed significantly more young men in their prime than the Spanish Flu and WWI combined. From this disaster, came the decades of American flourishing that we since look back upon with selfish nostalgia, not appreciating the sacrifice necessary to achieve its ends.
And here we are in 2021, talking about a "post-COVID world" as if it in any way compares. One thing that can be said of the post-COVID world is that it marks an aggressive shift in the way American government functions away from its founding principles and towards something altogether different. People throw around many words like Communism, Socialism, and Fascism to describe it, but all these words serve only to indicate that it is becoming unrecognizable.
Opinion
Headlines
Around the Web
🌽 Why is Vegetable Oil Unhealthy?: Why we consume more vegetable oils than ever and why that is a problem.
🇺🇸 Immigration Yes, Multiculturalism No: From 1880 to 1920, America's immigration policies allowed it to accept and assimilate 20 million immigrants with strict rules requiring that no potential citizen would become a "ward of the state".
🤿 The Secrets of The World's Greatest Freediver: With only a single breath, Alexey Molchanov, history's most daring freediver, is reaching improbable depths—and discovering a new kind of enlightenment as he conquers one of the world's wildest sports.
Think Different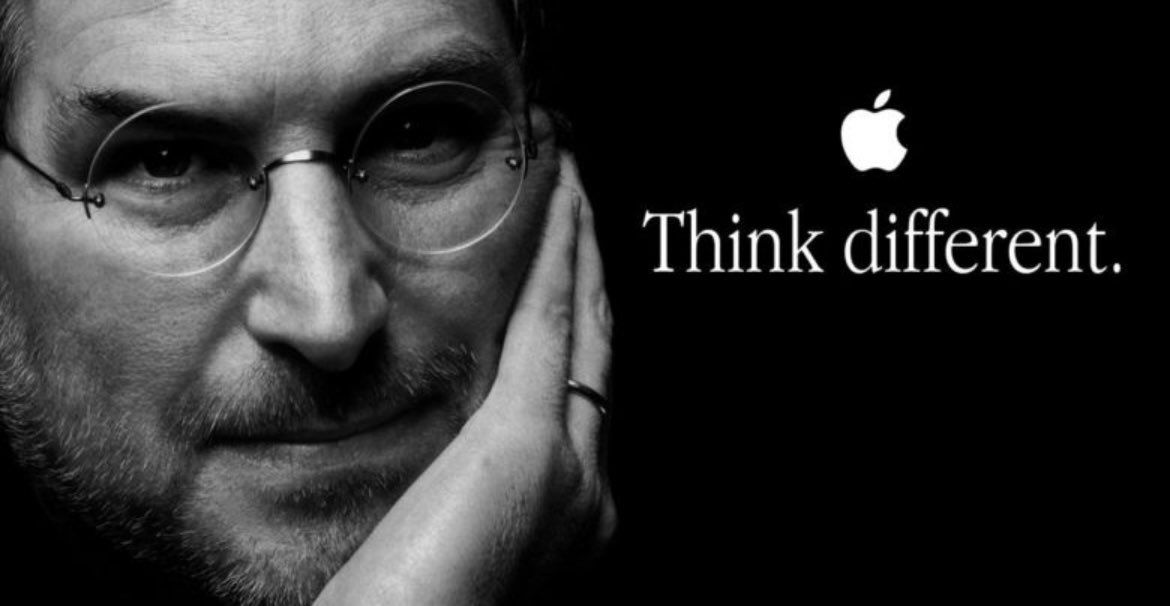 Have a great Wednesday