Today's Takes: Wednesday, September 8
Vol. I, No. 84 • A Journal of Freedom • Mandates • Faux Pas • Milk & Honey • Woke-acracy • From the Archives • Much More!
Good morning, everyone.
Councilwoman Joy Styles offerred a resolution to call on the Health Department to reinstitute Nashville's indoor mask mandate last night and Metro Council agreed on the resolution. In addition to the mandate, Style is also sponsoring another bill that would fine people $50 for failing to wear masks indoors. It is now up to the Metro Nashville Health Department whether or not the mandate will go into effect.
Styles urged the council to think about people and not health when considering the resolution. She conveniently ignored the mounting literature indicating masks have little to no effect on transmission rates and may, in some cases, only prolong and worsen health for some, but that is neither here nor there.  A politician must do something in response to a health crisis. As impotent as mask mandates are, they are something and Styles feels good about sponsoring the resolution because it puts her name on the map behind something that falls along predictable political battle lines whether she wants it to be about people or not.
Thanks for reading.
Headlines
📰 Today's Front Pages
A quick look at this morning's front pages so you know what you're supposed to freak out about.
🏛 From the Hill
Biden Seeks to Shift Focus to Domestic Issues After Afghanistan Exit (WSJ) Get those money printers warmed up.
From Cradle to Grave, Democrats Move to Expand Social Safety Net (NYT) "To critics, the legislation represents a fundamental upending of American-style governance and a shift toward social democracy. With it, they worry, would come European-style endemic unemployment and depressed economic dynamism." Funding for the bill will come from increased corporate taxes and a variety of import taxes on plastics and carbon that will likely increase the price of imported goods.
🏜 From the Heartland
Texas Governor Signs Election-Integrity Bill after Months of Dem Obstruction (NR) Among other measures, the bill prohibits state officials from sending mail-in ballots to voters unsolicited, requires voters to provide ID for mail-in voting applications, and bans drive-thru voting. The bill also requires live-stream video at voting places in large Texas counties as outlined by the legislation.
Markwayne Mullin succeeds in getting a family of four out of Aghanistan (@RepMullin) CNN noted the successful evacuation without crediting Mullin who spent two weeks abroad orchestrating the evacuation.
💪 What's in a job?
Why the restaurant industry created no new jobs last month (MarketWatch) In the food services industry specifically, payrolls declined by 42,000 in August. In January, 8% of restaurant operators rated recruitment and retention of the workforce as their top challenge; by June that number had risen to 75%, the highest level ever recorded, according to an August report by the National Restaurant Association.
Pandemic unemployment benefits just expired. What will families do now? (NBC)
🌦 Climate Faux Pas
Overlapping Disasters Expose Harsh Climate Reality: The U.S. Is Not Ready (NYT) Aside from the salient points about neglected maintenance and infrastructure, the article begins laying the ground for some form of climate lockdown a la "Two weeks to lower the global temperature by 2 hundredths of a degree centigrade so the incoming hurricane is not as bad."
UK fires up coal power plant as gas prices soar (BBC) Cheap and reliable coal to save the day.
🍯 From the Land of Milk & Honey
We are just a week away from the recall election in which the Black face of White Supremacy hailing from South Central, Larry Elder, faces off against the White face of—well—poor leadership, Gavin Newsom. Newsom, realizing he can't call Elder a white supremacist and possibly waking up to the fact that he is also white, pivoted to the classic "he's a misogynist" campaign strategy we've all come to know and love. In a brilliant moment of political clarity, he enlisted the help of three women to campaign with him: Elizabeth Warren, Amy Klobuchar, and Kamala Harris. "I love women!" Newsom cries without offering a single tonic to the housing ills and crime wave sweeping the state. Hey, he may be bad at his job, but at least he loves women, right?
California Requires Aztec Prayer in Schools, and Civil Rights Group Sues (Epoch Times) No children were sacrificed in the drafting of this prayer.
🦄 Woke-acracy
Original Essays

📏 Megan Podsiedlik checks in with Noble's Beer Hall & Kitchen to see how they weathered the pandemic and the challenges they face (Read)
In case you missed it
Nashville Politics
Nashville Schools
COVID-19 in schools: See which Tennessee districts are closed amid outbreaks, staffing shortages (Tennessean) Grundy, Marion, Sumner, and Union County schools all closed until September 13th due to staff shortages, high COVID case counts, or both.
Nashville News
Williamson County tourists spent $351 million less in 2020 than previous year, new data shows (Homepage) Tourists spent approximately $776 million in Williamson County in 2020 — an almost 32 percent drop from tourist spending the previous year.
Nashville Surpasses Attendance Goal As It Prepares For Visit By World Cup Officials (WPLN)
Nashville Development
Nashville Infrastructure
Nashville Life

Tonight
⚾️ Nashville Sounds vs. Memphis Redbirds @ First Horizon Park, 7p (Info)
🎞 NightLight 615 presents: The Dark Knight @ Bicentennial Mall State Park, 7p, $10 (Info)
Other
The Nashville Cocktail Festival runs all week across town (Info)
COVID Gutter

Headlines
New Details Emerge About Coronavirus Research at Chinese Lab (Intercept) Yet another nail in the Fauci coffin.
Biden to Outline '6-Step Plan' to Curb COVID-19 Delta Variant: White House (Epoch Times) Psaki notes that the Federal government lacks the authority to mandate COVID-19 vaccines and deferred other questions to Biden's speech tomorrow.
Information
Coronavirus Disease 2019 Hospitalizations Attributable to Cardiometabolic Conditions in the United States (JAHA) "20.5% of COVID‐19 hospitalizations were attributable to diabetes mellitus, 30.2% to total obesity, 26.2% to hypertension, and 11.7% to heart failure. Considered jointly, 63.5% of COVID‐19 hospitalizations were attributable to these 4 conditions."
Opinion
Why the defenses of Australia do not persuade me (Tyler Cowen) Lockdowns are a negative measure taken to restrict the virus. Australian authorities have not made efforts to promote or implement positive measures such as the wide availability of rapid antigen tests, monoclonal antibodies, and more.
From the Archive
✈️ How 9/11 changed air travel: more security, less privacy (Read)
Something to Watch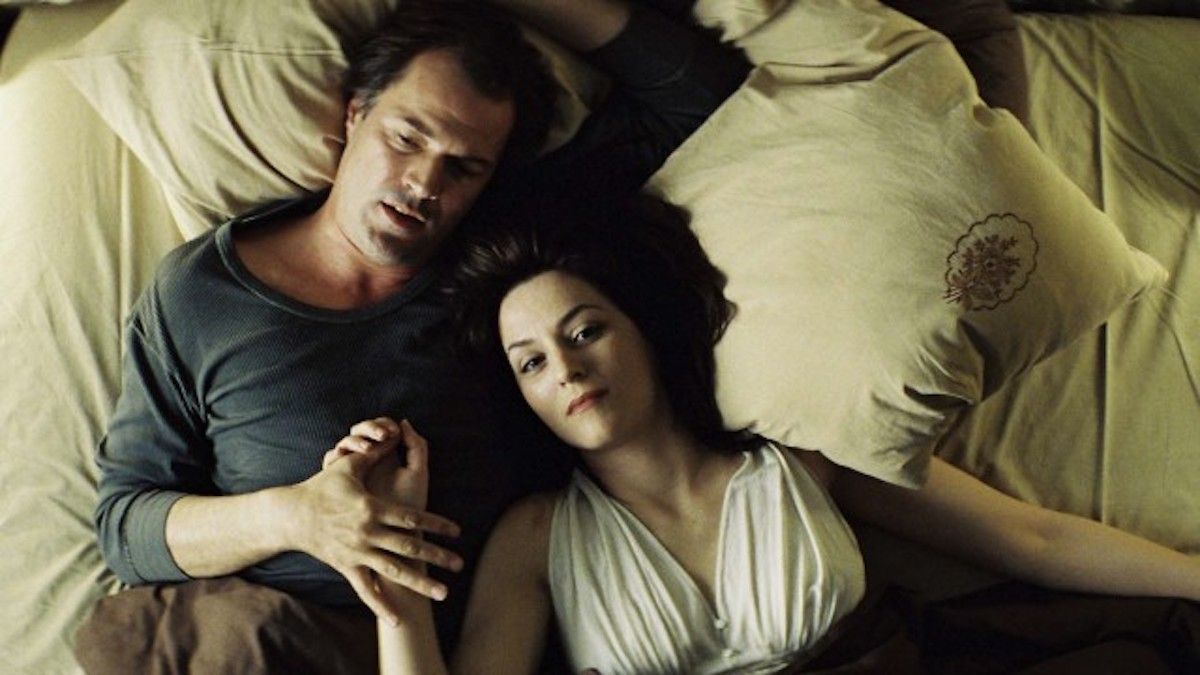 🎧 The Lives of Others (2006) is a German flick taking place in 1984 East Germany. The movie follows a GDR agent who spies on a German playwright and writer thought to harbor "anti-socialist" sympathies. The writer lives a rich life surrounded by friends and lovers while the agent lives alone, sacrificing his entire life to the state in pursuit of power and status. As the movie progresses, we watch as the spy falls in love with his subject's life. Even though the movie takes a very humanistic approach towards its characters, it's a great reminder that those that wish to censor and demean you have inner lives the size of a gnat, but also long for something enriching to fill their souls. (Watch)
Have a great Wednesday