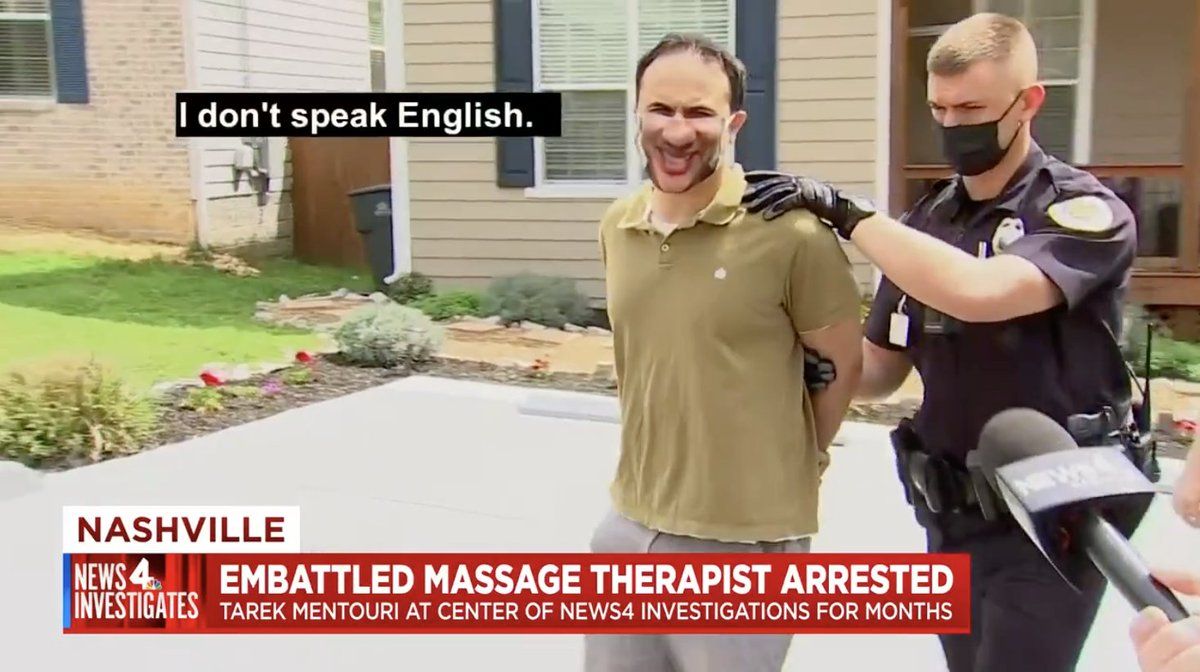 Weekend Digest
(4/16-4/18) The Pamphleteer presents: A Cloudy Spring Weekend with a Chance of Rain.
🎨 Last weekend to catch Mary Sims' and Rana Rochat's paintings at the David Lusk Gallery, Link
🎬 Godzilla vs. Kong and The Unholy play at the Sparta Drive-In Theater Friday and Saturday night, Link
Friday, 4/16
🎸 Charles Wigg Walker @ Rudy's Jazz Room, 6p, Link
🎸 Dark Star Orchestra @ The Caverns, 7p, Link
🎭 Theo Von @ Zanies, 7p, Link
Saturday, 4/17
🍺 Crafty Bastards Arts & Crafts Fair, 10a-4p, Link
🥗 Music City Food Truck Park & Flea Market, 11a-5p, Link
🎸 An Evening with the Talismen @ The Basement East, 7p, Link
⚽️ Nashville SC vs. Cincinnati FC @ Nissan Stadium, 7:30p, Link
Sunday, 4/18
🍺 Crafty Bastards Arts & Crafts Fair, 10a-4p, Link
🎭 Dust Slay's Grand Ole Comedy Show @ Zanies, 4p, Link
🎸 The Wild Feathers @ 3rd & Lindsley, 8p, Link
Farmers Markets
Fridays
🧺 Nashville Farmers' Market • Germantown • Info • (8-2)
Saturdays
🧺 Nashville Farmers' Market • Germantown • Info • (8-2)
🧺 Richland Park • Sylvan Park • Info • (9-12)
🧺 At the Crossings • Antioch • Info • (9-1)
🧺 Franklin Market • Franklin • Info • (9-1)
Sundays
🧺 Nashville Farmers' Market • Germantown • Info • (8-2)
Watch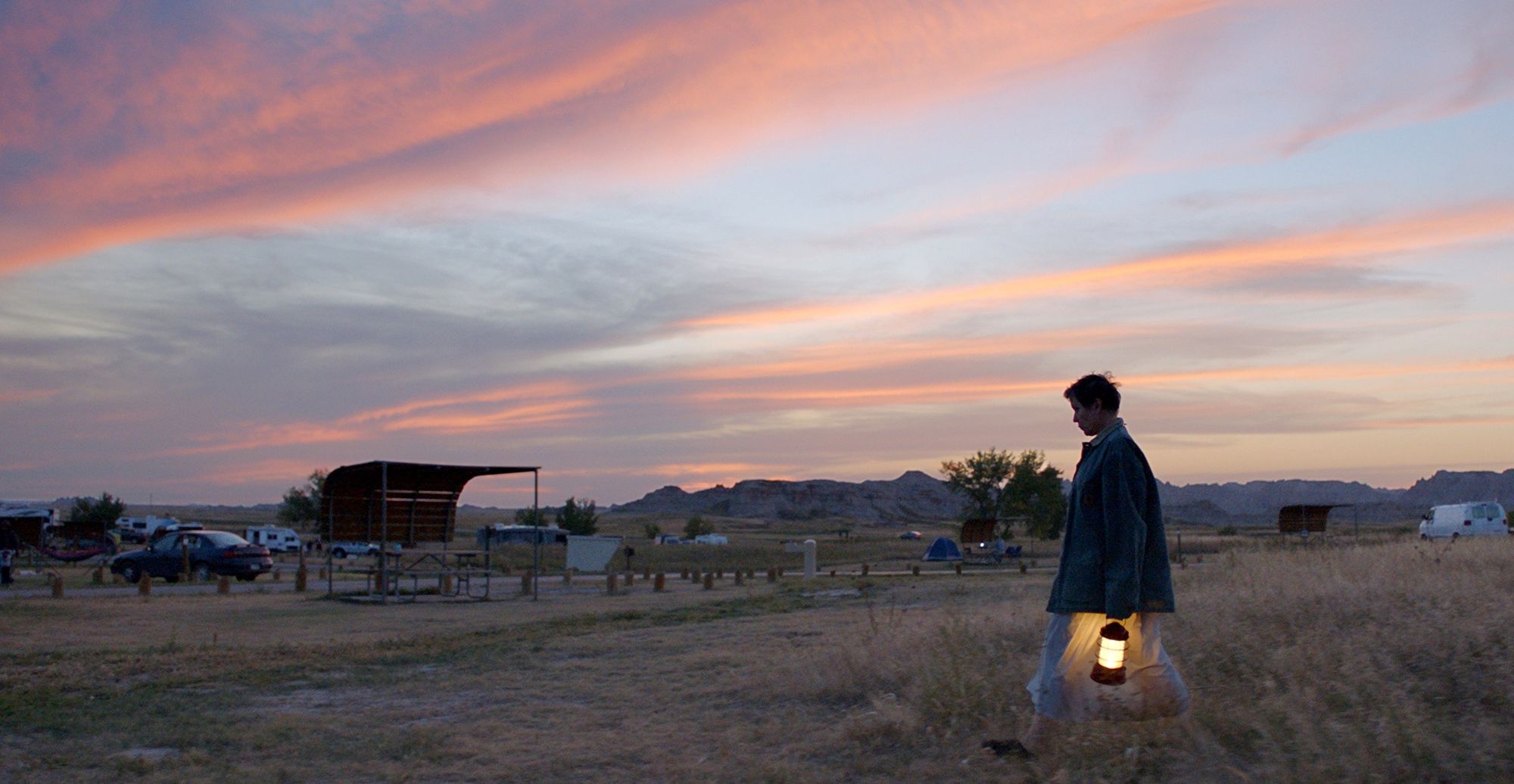 🗺 Nomadland (dir. Chloé Zhao) appears the heavy favorite for Oscar glory. It'd be too easy to castigate it as "poverty porn" for liberal elites who want to feel validated through their feigned understanding of the "plight of the common man," so I won't do that and will let you decide for yourself. It's a thoroughly naturalist movie using mostly non-professional actors alongside Frances McDormand and has some beautiful moments. It falls into the grand tradition of American road-trip movies.
  + Watch, 1h 53m
🎬 Other movies to checkout:
  + Chloé Zhao's first breakthrough The Rider (2017), Amazon, 1h 45m
  + Barbara Loden's indie cult classic, Wanda (1970), Apple, 2h 7m
  + Alexander Payne's ride through Napa Valley, Sideways (2004), Hulu, 2h 7m
  + Terrence Malick's brutal vision of the West, Badlands (1973), HBO, 1h 35m
Listen
🌾 Three years ago, Tyler Mahan Coe, son of outlaw country-star David Allen Coe, released a podcast called Cocaine and Rhinestones. The podcast details some hidden corners of country music's past in the priestly, sacred way that only a child of a country star can.
The country music genre, according to Coe, "is the ancient language of poor people satirizing the rich beneath their noses, of the enslaved passing messages over their masters' heads, the arcane, symbol-rich 'green' and 'bird' languages of alchemists and troubadours." Coe reminds us of the rich, enduring roots of country music in the face of its increasingly pop-like tendencies. In anticipation of Season 2 on the life of George Jones, the guy's been getting a lot of press.
  + Profile of Coe by GQ, Link
  + Cocaine and Rhinestones, Season 1, Listen
  + Spotify playlist of all songs mentioned in Season 1, Link
Read
🇺🇸 In the Claremont Review of Books, Angelo Codevilla lays out the vast array of political movements heading into WWII, focusing on Mussolini in particular. He tracks the origin of the word fascist from its origin up to the present, making it clear that the epithet has drifted far from its origin and obscured a darker truth about American politics.
  + Read, ~30m
👨‍🌾 The first in a series of essays on the illness of the modern world by Wendell Berry is titled 'The Unsettling of America' (1977). Berry is often castigated as a reactionary, but that has zero bearing on the profundity of his cultural analysis if you can stomach it.
  + Read, ~30m
Health
💨 There is a correct and an incorrect way to breathe. And, no, I am not talking about meditation. In the same way that you can develop a bad smoking habit, you can develop a bad breathing habit. Because we breathe every waking moment, bad habits quickly compound into problems much more quickly than, say, smoking.
The health implications of improper breathing are vast. Recently, a book on the topic by James Nestor hit the shelves, but you could sum up the entirety of that book—and most of the science of breathing—by saying, "Breathe through your nose." Additionally, a band of devoted enthusiasts (links below) give much of the book's content for free and in greater depth. It's a topic that sounds trivial, but has profound implications for your health.
  + Normal Breathing, Link
  + @BreathLess on Twitter, Link
  + James Nestor's Breath: The New Science of a Lost Art, Link
Loose Ends
🤳 Twitter thread comparing media coverage of Trump's announcement of his intent to withdraw from Afghanistan to Biden's, Link
💅 A bunch of people who wear masks alone in their 1 BR, Bushwick apartments are terrified of returning to work, Link
🌌 A gigapixel rendering of the Milky Way, Link
Stupid Quote of the Week
"Identifying someone's gender by looking at them and not talking to them is sort of like asking what does the smell of blue taste like. The issue is not so much that your answer is wrong as your question doesn't make any sense."
 
— Os Keyes, a gender and technology researcher, tells The Verge why automatic gender recognition tech should be banned.