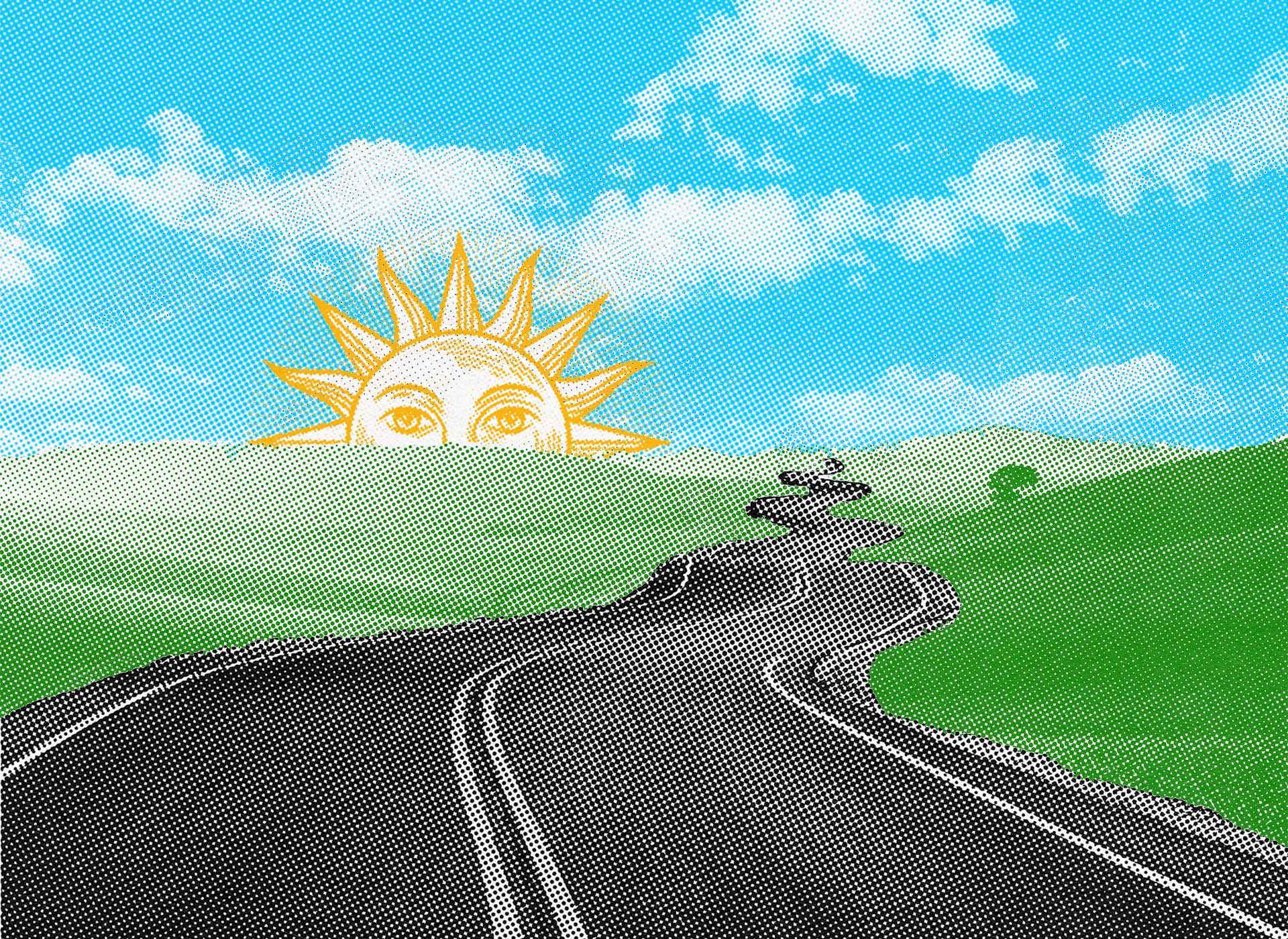 Best Springtime Drives
Now is as good a time as any to appreciate the splendor of the open road
Springtime in Nashville brings the white blossoms of Dogwoods and Pear Trees, pink and white Cherry Blossoms, Fuschia Redbuds, and pink, white, and purple Magnolias. Paired with the soundtrack of songbirds, it's the perfect time of year to take a weekend drive. Below are our top picks to do just that. You can click the link of each route we've selected and follow the directions on the map to lead you on your weekend adventure.
In Franklin (2.5 miles/6min. drive, plenty of beautiful roads to explore in the area)
Take a Sunday drive down Moran Road - from Old Natchez Trace to Hillsboro Road - and experience wide-open fields lined with old, dry stone plot markers. As you wind through the spring foliage, you'll make your way over a small bridge and catch a glimpse of the Harpeth River. If you get to the end of your journey and find yourself captivated by the sweet siren-song of freedom calling to you from the open road, the surrounding area supplies plenty of beautiful, country roads where you can continue your adventure.
MAKE AN AFTERNOON OF IT
Take Old Natchez Trace or Hillsboro Road to Downtown Franklin, stop into The Coffee House and order the best chicken salad sandwich in town, walk it off with a stroll down to Landmark Booksellers and find a new title for your collection, then end your adventure by relaxing with a glass of wine or a Woodford Manhattan on the porch of JJ's Wine Bar.
Through Decatur County (7 miles/9min. drive, plenty of beautiful roads to explore in the area)
This section of TN-100 is lined with evergreens, grasslands, wildflowers, feathery fields, and green pastures. It's the perfect recipe for a spring drive with the top down, and a great opportunity to create a specialty playlist for the ride. This section of Highway 100 takes you from Route 412/TN 20 to Barber St, crosses over Beech River a few times, and can lead to an extended adventure of your own making. On your trip, you'll pass Cowboy Steakhouse — a questionable looking establishment we've yet to try — but if you're brave enough to stop in, please report back.
In East Nashville (2.7miles/7min. drive -15min. bike ride)
When in bloom, bright fuchsia blossoms climb up the limbs of Redbud Trees planted along the green medians of Riverside Drive. This road has a historical reputation for its blossoming trees, but the area is frequented by destructive tornadoes. Along with residential displacement, the landscape in the area often becomes a victim of the damage. Where aged Cherry, Dogwood, and Redbud trees once took root, there are now shrub-sized replacements. But spring still brings forth a colorful pallet along Riverside Drive, including tulips and daffodils that make up the understory beneath the young Redbuds. Our recommended drive is from the interaction coming out of Shelby Bottoms park to McGavock Pike. Wide, protected bike lanes make this route a great option for a bike ride as well.
MAKE AN AFTERNOON OF IT
Visit Shelby Bottoms Greenway for a nice stroll around the pond, then take Riverside Drive all the way to McGavock Pike and stop for lunch at Mitchell Deli.
Through Ashland City (6.3miles/9min. drive, plenty of beautiful roads to explore in the area)
This wooded drive keeps you on your toes as it cuts a path alongside the Cumberland River. With hills, valleys, fields, and dense forests, you'll feel as if you escaped into a world far from the bustle of metropolitan living. During your drive you'll navigate your way through Demoss Hollow, Dozier Hollow, and Sherrell Hollow and there is also plenty more to explore beyond the route we've mapped out between the Commodore Yacht Club and Old River Road Park.
MAKE AN AFTERNOON OF IT
If you take the route we've laid out starting from Old River Road Park and head towards the Commodore Yacht Club, you can make your way to Tailgate Brewery Headquarters on Charlotte Pike and kick back on their outdoor patio with a specialty pizza and a local brew.
2miles/7min. drive, plenty of opportunities to park and take a nice stroll
White and pink cherry blossoms line many of the quaint neighborhood streets in Sylvan park. After taking a leisurely drive, we recommend parking your car and taking a stroll down Princeton Avenue when the Cherry Trees are in full bloom. As one of the staple destinations for cherry blossoms in Middle Tennessee, a trip to Sylvan Park is a must in the spring - even if you can't make a full day of it.