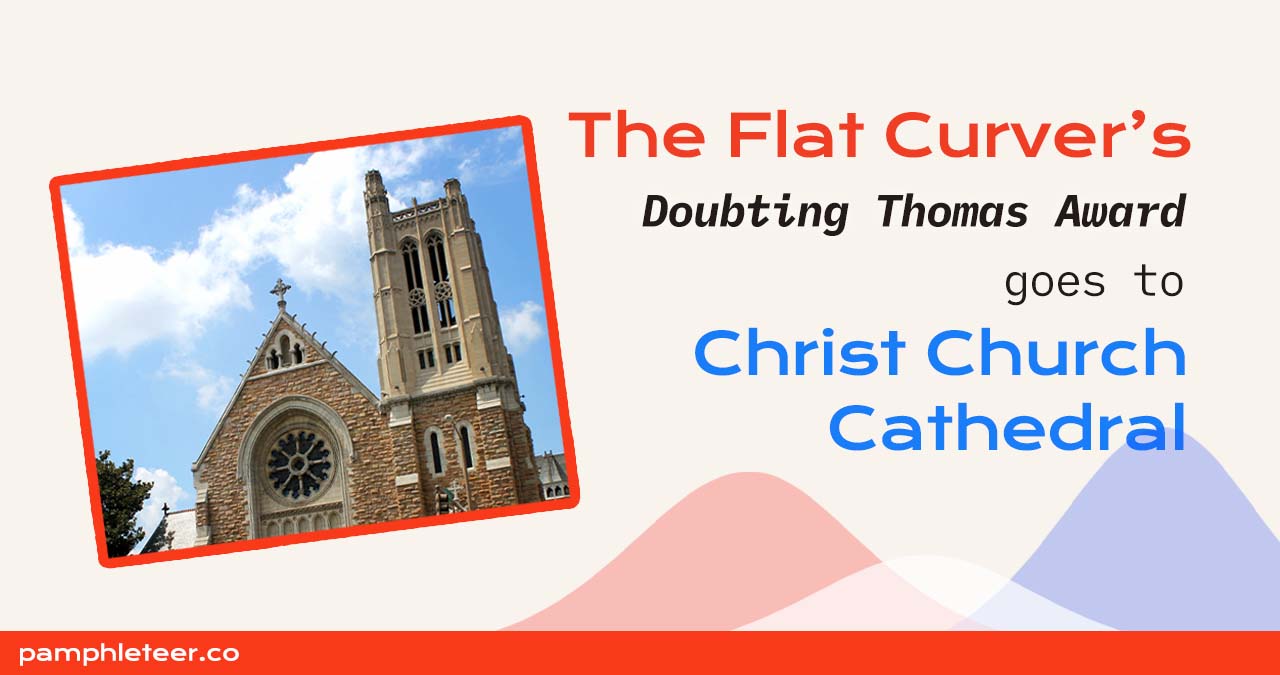 Christ Church Cathedral
The Flat Curver's Doubting Thomas Award
The Episcopal Church has long served as the paragon of Christianity's more rational tendencies, basing its doctrine on the vaunted three-legged stool of logic and its approach to spiritual issues as governed by the via media or "middle way." But Covid changed all that. Maybe because the denomination has long struggled to attract youth, but pandemic panic pushed what has never been the country's most warm and accessible church into an insular outlook more governed by Fauci's latest missives than faith.
As the seat of the bishop for the Episcopal Diocese of Tennessee, Christ Church Cathedral - Nashville not only kept militant Covid restrictions for regular worship in place longer than churches belonging to every other denomination but also strongarmed other smaller parishes in the region to follow suit. Most egregious is its handling of its annual BACHannelia, a free event primed for community outreach that celebrates the music of J.S. Bach. BACHannelia touted its populist sentiment when it occurred the weekend of March 18, but, like any event meant to build Christian bridges with the outside world, it required mask wearing at all times with no stated exemptions and required proof-of-vaccination or a negative Covid test for entry.
Neither living up to its punny implications of unhinged Greek revelry nor its model of that dude who legit healed lepers without batting an eye (much less slapping on a proto-N95), Christ Church seems more concerned about preserving a dwindling congregation with similar political views than carrying out its stated mission. The data shows that places of worship implementing even minimal social-distancing protocols consistently eschewed superspreader status, especially at the late stage of the pandemic when BACHannelia occurred and most music venues dropped such protocols. Via media indeed.