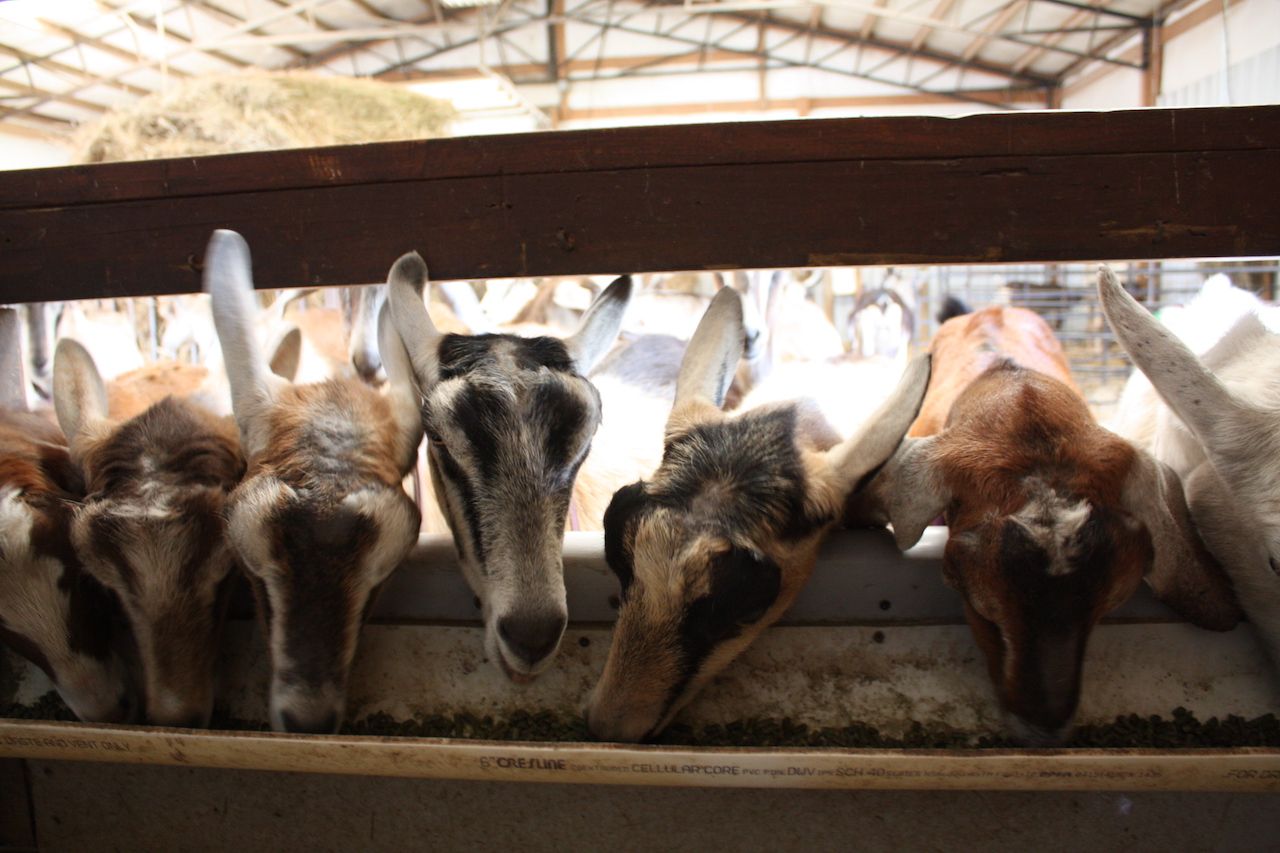 Harmony Lane Farms
Charcuterie Spreads and Goat Cuddles Available at Harmony Lane
63 miles outside of Nashville in the idyllic countryside of Smithville, Tennessee, lies Harmony Lane Farm and Creamery. For Tennesseans looking for a fun-filled day with the family, a birthday party venue, or even an alternative to the overdone Nash Bach Party, Harmony Lane has it covered. Though the farm is known primarily for its baby goat cuddling, it offers a wide variety of other activities. Harmony Lane visitors can brush llamas, feed emus, and take pictures with the owner's beautiful scarlet macaw, Benny, while roaming around its interactive petting zoo.   Farm tours are also available (reservations required here), where guests are ushered onto a cozy ATV to see Harmony Lane's vast variety of Angus beef cows, hogs,  chickens, ponds, and grown goats– which tour attendees learn how to milk.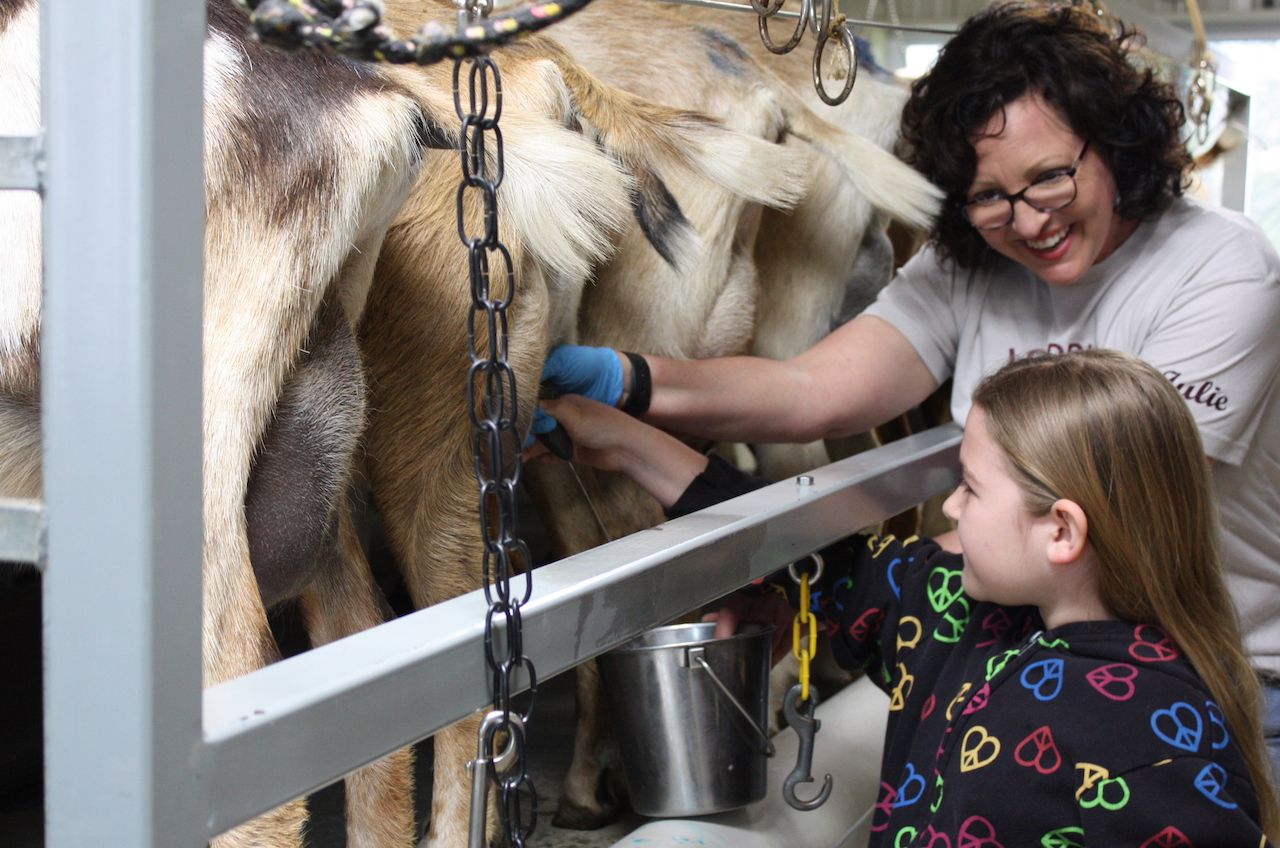 Julie David, the founder, and owner of Harmony Lane Farm and Creamery, has a compelling passion for farming, breeding, and raising goats. A believer in ethical, time-tested methods, David makes sure her goats are raised in a nurturing and healthy environment, feeding them exclusively non-GMO grain and providing them ample space to roam and graze. The difference from other, similar farms is evident in the quality and flavor of the wide variety of products she sells.  The farm store (open Mon-Sat 8:00 am-5:00 pm) provides goody bags for each family with a booked farm tour and offers snack packs and ice cream to purchase and enjoy at their spacious, recently finished pavilion.
In contrast with other brands, Harmony Lane's chèvre provides a delightful and delicious tang without that pungent goat flavor. The farm accomplishes this by carefully hand-delivering each batch of goat milk to its dairy rooms. This careful handling creates a fantastic depth of flavor in its cheese that makes it perfect for any charcuterie tray or even as a healthier replacement for cream cheese in a cheesecake. With eight different flavors, visitors can come home with a wide variety of savory and sweet. Luckily, as David said, " Chèvre can freeze, so you can stock up." The farm store also offers a wide selection of nourishing all-natural lotions, soaps, and hand creams. All goat products are made right on the farm, ensuring the highest quality possible.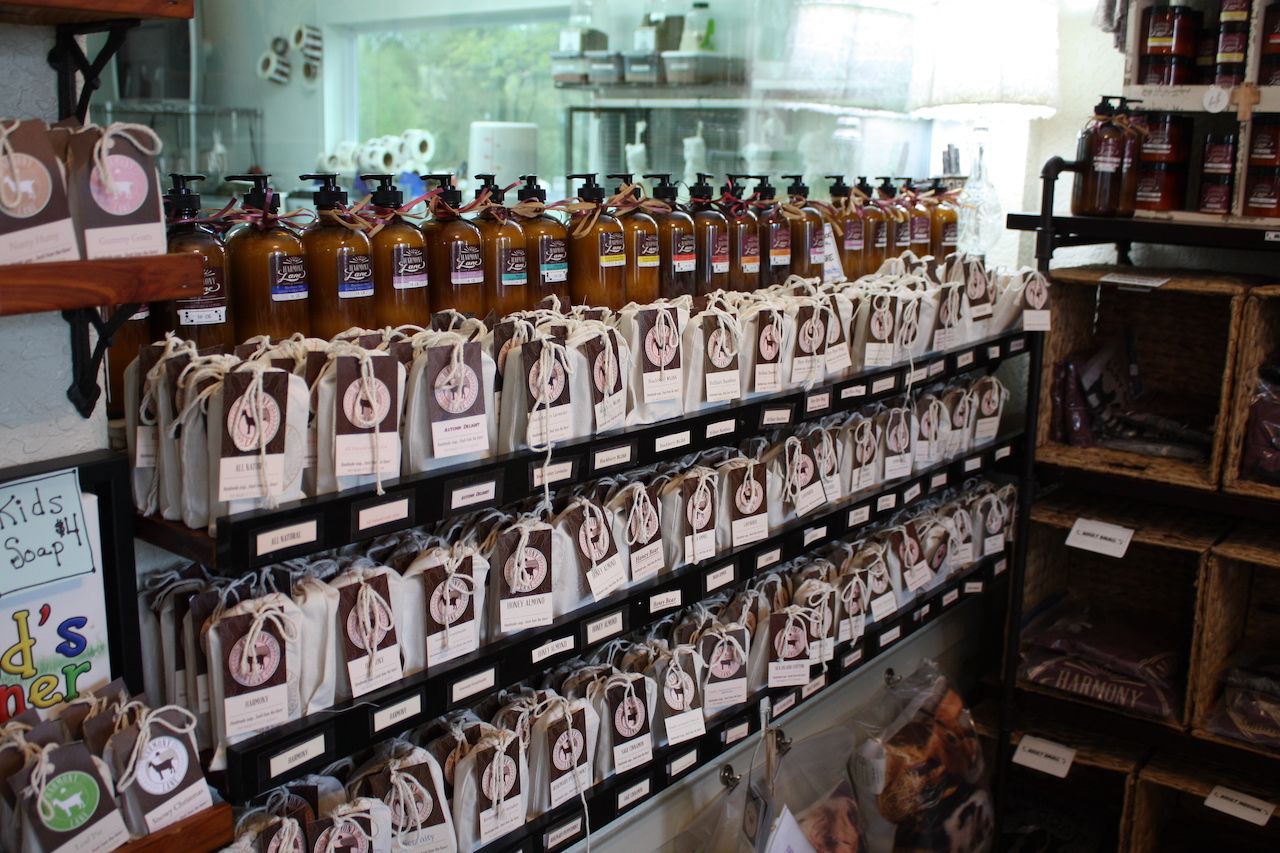 However, Harmony Lane is not limited to goat products. The farm also sells a selection of meat from the farm's Angus beef cows and hogs. Similar to the farm's chèvre, David's pork products are not the typical fatty chops and sausage. Harmony Lane's hogs are fed gallons of the leftover whey from the goat cheese-making process, which makes the pork products leaner, juicier, and more flavorful. In addition to feeding the hogs a healthy diet, the farm ensures the hogs are humanely butchered. Harmony Lane gives them days to adjust to being able to go onto and off the transportation truck to help keep them calm on the way to the abattoir. Making sure the animals are not stressed during the transportation and butchering process is of the utmost importance to the farm; after all,  animals' stress levels can alter their body chemistry and affect the meat. Though it's obvious David's compassionate care of her animals is one component of her farm's superior products, she also attributes their quality to selecting the best possible genetics: "We use the proper buck for the proper doe because we're always striving to produce the perfect dairy goat. Even though we're not showing, we are breeding like we're showing," said David. For serious and well-prepared parties wanting to grow their farm or start one with show-quality milk goats, Harmony Lane offers the opportunity to purchase goats from their own stock.
The farm also has a program for those interested in raising a goat but lacking the space. Visitors can adopt a goat to be raised at Harmony Lane. Adopted goat parents then visit their goat, bottle feed it, then see it grow up and have its own babies. "The birthing process is very special," said David, who helps deliver 160 or more baby goats a year.  Having this many goats requires constant attention and care-which is where baby goat cuddling comes in. One of the most fun activities for visitors, the cuddling takes place in a relaxing, comfortable nursery filled with cushioned benches, bean bag chairs, and all the baby goats one could ever want.  When David asked how the Grauherr family was enjoying their visit, daughter Madelynn was very clear: "I don't want to leave!" There is something special about cuddling and petting a baby goat– each one has its own personality and cuddling preferences, and many babies feel so comfortable they fall asleep. Some people even call this relaxing activity Goat Therapy.  If you can't get enough Goat Therapy,  Harmony Lane has an annual unlimited baby goat cuddling membership available for purchase here and in-store.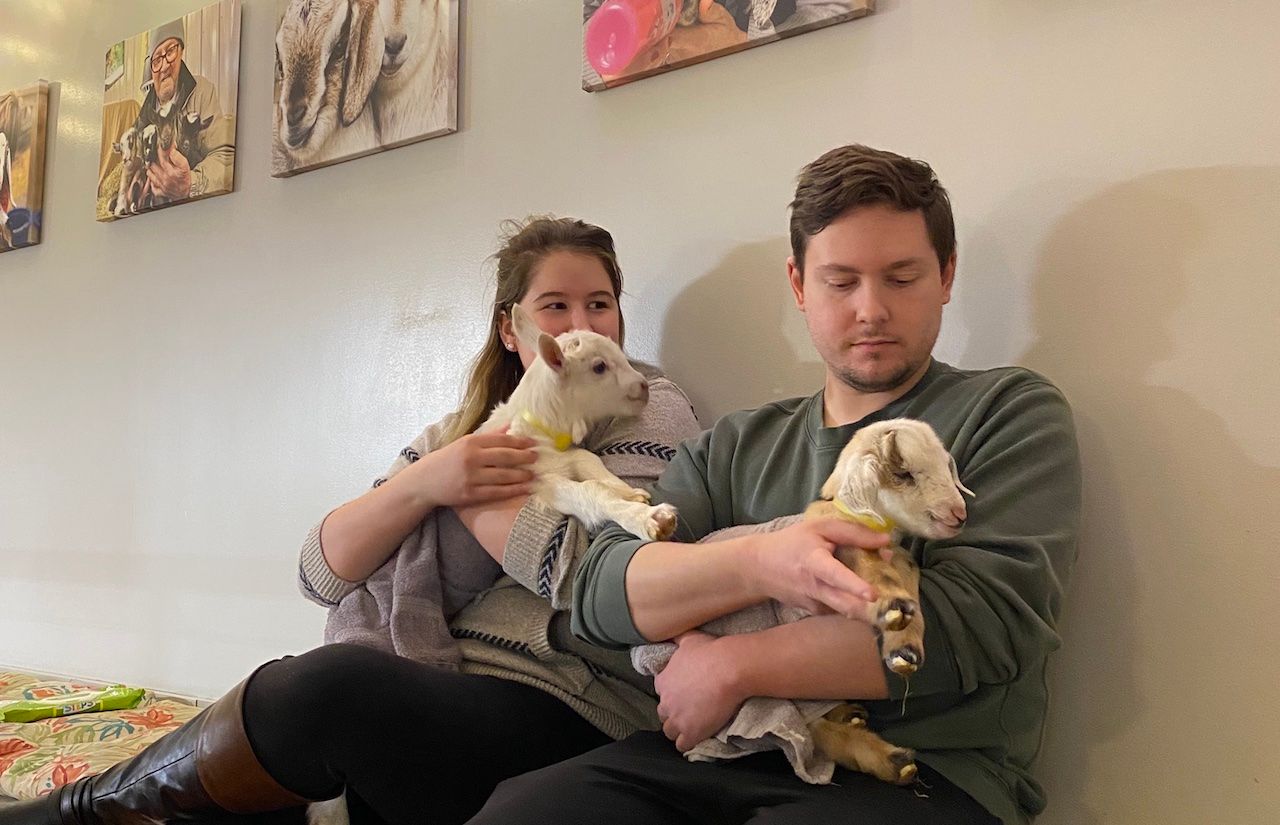 Anyone who has visited Harmony Lane understands the desire to come back.  Megan Randolph, who attended Harmony Lane on a date with her boyfriend, Vincent Wilson, said, "Cuddling the baby goats was a life-changing experience! Not many people get to be that close to farm animals, so it's fascinating to hold one at the start of its journey. They are so soft. 10/10 recommend at any time!"
Visit Harmony Lane Farm and Creamery's website to make reservations, shop the store, and learn more at harmonylanefarms.com.