In Praise of Pickles
A group of Cookeville middle schoolers hopes to spread their love of the briny snack at an inaugural festival this weekend.
I had a pit in my stomach as the fade out of Springsteen's "Glory Days" on the radio punctuated my exit from the interstate. Not because that melancholic dirge for lives that peaked in high school but never really were hit me the way it usually does, but because I was on my way to a middle school for the first time since I left one.
With a few decades in the rearview, I can't really say that my preteen experience was traumatic–nothing like the heroes of James Patterson's hit book series Middle School: The Worst Years of My Life or Bo Burnham's brilliant cinematic exercise in anti-nostalgia, Eighth Grade. Beyond the braces pains, the lunacy of presidential fitness tests, the promise of Proactiv, and the bizarre slew of afternoon dances that began when the pungency of the last gym classes of the day was still dissipating, the whole three years was a blur in a minor key. And that's the role middle school plays in American life–a thing to get through and not look back on until or unless the children of our own are on the edge of thirteen.
I was ending my middle school exodus this morning in March, but I'd wager most of my high-school class has a few years to go if they mastered the art of family planning. In truth, Springsteen didn't write "Glory Days" about middle school because most of us were worse off then than we are now. But most of us also never had a Pickle Club like the kids at Avery Trace Middle School in Cookeville do.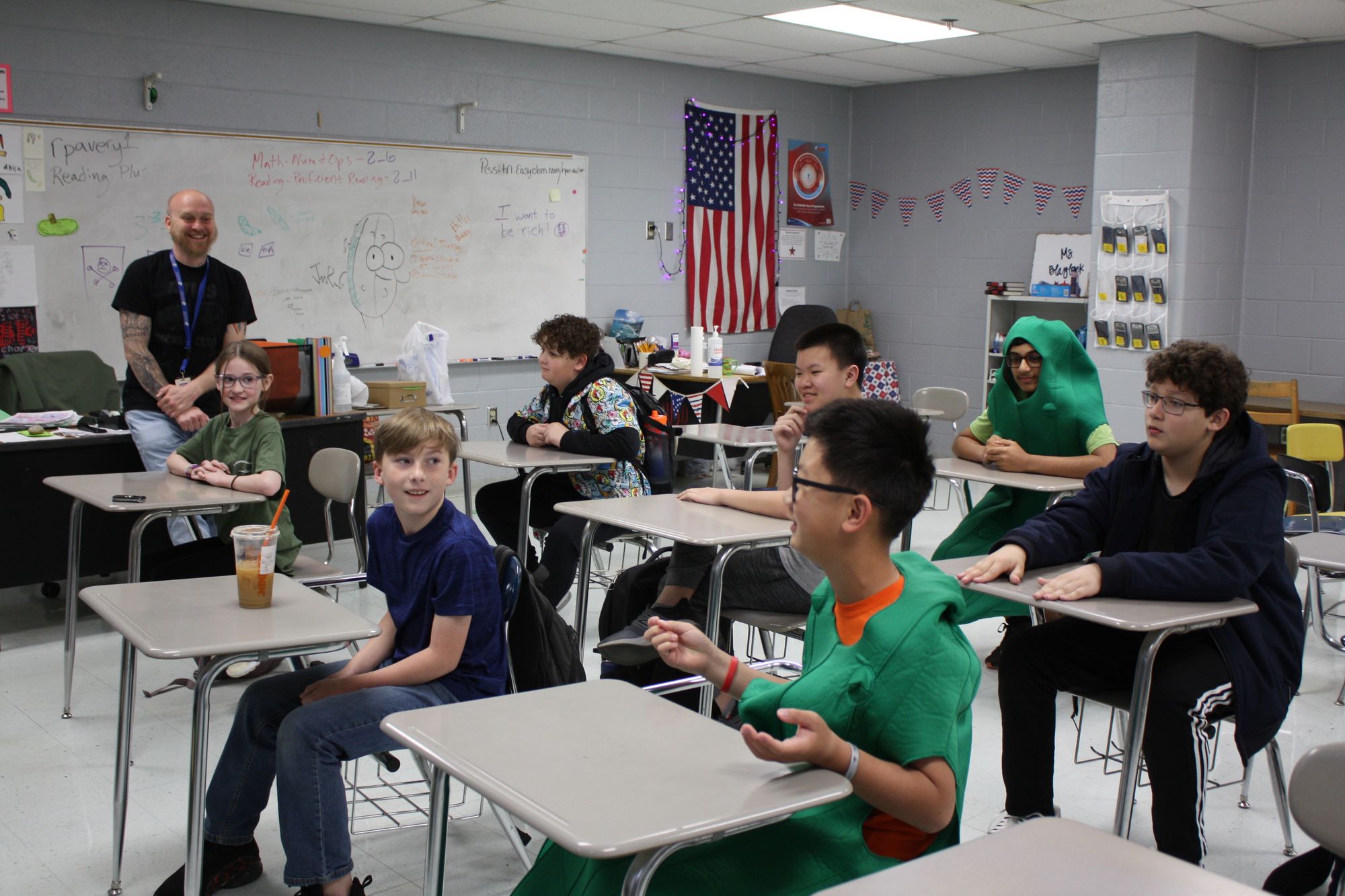 When Ryan Dalton began working with homeless youth twenty-three years ago in Cape Town, South Africa, he had no idea that he'd one day be the lead club teacher sponsor of a group dedicated to produce soaked in dill and vinegar in his hometown. But since its inception in the spring of 2022, the ATMS Pickle Club has built such a dedicated local following it will host the first annual Upper Cumberland Festival on April 29th.
The club began as a running joke when Dalton picked up "The Dill" pizza from local family fun center The Slice Pizza & Games for a student who had a habit of eating pickles on campus. It quickly became the most popular club in the school's history when 300 students–or about 38% of the entire school–joined. With the aid of founding members (club president Cayden Kulis, vice president Lysander Haley, ATMS assistant principal Dr. Mel Preseley, and former teacher Kassandra Hunley), Dalton knew he had to make what began as an inside joke a reality. "I don't know if it was because they were coming out of COVID or what, but there was a ton of interest," Dalton said.
The Slice's owners, Christen and Stevie Goldie, got wind of the fandom their unorthodox pizza inspired. So, they offered to sponsor the printing of over 300 t-shirts and invited the club to hold their inaugural March 2022 meeting at the venue. "We kind of see ourselves as the grandfather of the club and we want to help these kids as much as we can," Christen Goldie said. "We love being part of the community like this and we think that the Pickle Club is such a great way to get kids involved and engaged in school."
With the launch meeting a resounding success, Dalton and his students faced the challenge of shepherding the club beyond its humble beginnings as a gag and into a formidable social group on campus. Luckily, Dalton's students were not lacking in creativity. Most meetings begin with a sampling of pickle-flavored items from the trendy (artisanal spears and pickle potato chips) to those just shy of a bridge too far (pickle taffy and pickle energy shots). The club has also developed quite an impressive pickle agenda. Every Monday, Dalton and members host their own cooking show on the club's Facebook page and have developed Cookeville's (and perhaps the world's) first pickle-themed haunted house and ugly sweater Christmas party. They also voted to make a goat owned by Assistant Principal Presley's family their mascot. "They had a goat named Pickle before the club, so it was a natural fit," Dalton said.
Pickle has become such an integral part of the club that she has already spawned a line of t-shirts that will be sold at the festival. During the fall, the club held a "feed your pet a pickle" competition in which entrants posted a video and members voted on the winner. A pug named Bailey emerged victorious and gave Pickle a run for her money as club spokesanimal (Bailey, too, has a line of merch at the festival). They also embarked on a quest to find Cookeville's best fried pickle last February, resulting in local eatery Midtown Social earning the 2023 ATMS Pickle Club Pretty Big Dill Award of Pickle Excellence. "We found that there are people who love the spears and people who like the chips. And it's a battle between the two," Dalton said while running a club meeting. "They [the students] just get a lot of great ideas."
Not content with their burgeoning reputation in Cookeville, the nearly sixty active members of the ATMS Pickle Club have set their sights on elevating the salty treat's reputation. The first item on their list is running Pickle the Goat for mayor of Cookeville during the next election cycle.  "I read about banana republics and want to pretty much try to do the opposite with Pickle Republicanism," said member Taylor Chen. Pickle's platform is still in its natal stages. Still, Chen hopes she can spread the kindness and love of pickles that sustain the club. "There have been several animal mayors," said Chen.
On a global scale, the club has begun a campaign to lobby smartphone makers to create a universal pickle emoji. Steve Jobs may have won the phone wars of the late aughts, but he failed to provide an avenue beyond a cucumber emoji for those wanting to communicate their pickle fandom, an oversight Samsung never had to correct. "When you get a pickle emoji on an iPhone, it turns into a cucumber and when you send one to a Samsung, it comes up as a pickle," said Dalton. "We're working to change that."
While these two action items may take years, the club is on the cusp of achieving its first goal when the Upper Cumberland Pickle Festival debuts at the end of the month. Club members have carefully curated vendors and activities to make sure that their elevation of the pickle shines through and that the event doesn't devolve into just another collection of food trucks, jelly makers, and regional musical acts (prospective attendees can rest easy knowing that there will be no "Chili Dog at the Renaissance Festival Syndrome" on the middle school's campus when showtime begins on Saturday, April 29th).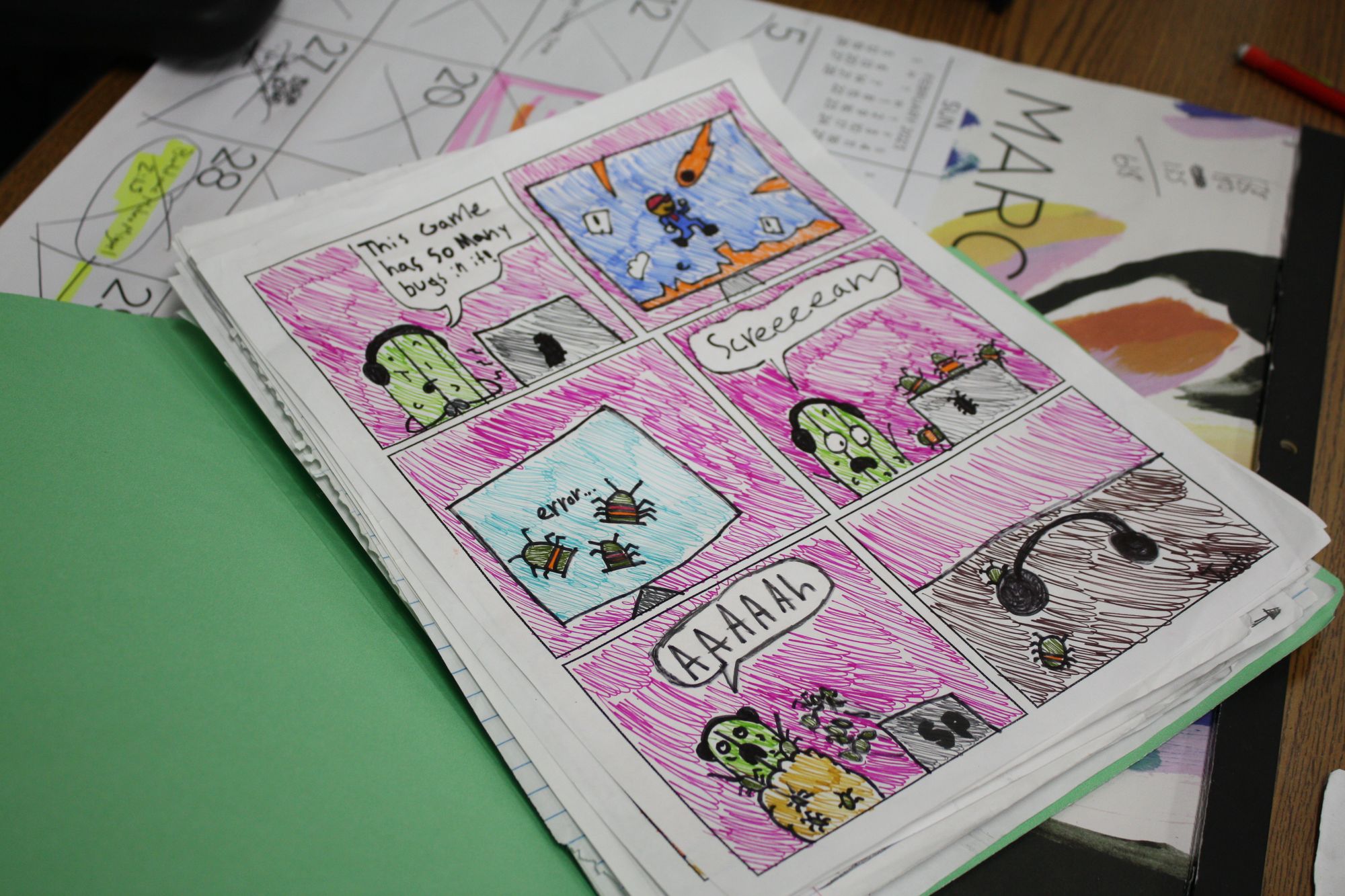 In addition to Pickle the Goat holding court in her first meet and greet on the campaign trail, attendees can look forward to a pickle eating competition, a pickle brine drinking competition, pickleball, a pickle toss, helicopter rides, a comic book signing featuring the students behind the club's weekly comic, The Adventures of Pickle, a silent auction for pickle art, and bobbing for pickles. "Due to Covid we will see the most sanitary way to do that," Dalton told club members about the latter activity during a brainstorming session at the end of March.
The festival will bring in pickle product vendors from around the region offering a range of wares beyond chips and spears, including pickle lemonade, candles and wax melts, popsicles, and honey buns. Student Simon Stubbs even invited his grandmother to sell pickle ornaments made of driftwood she found weathering Hurricane Ian last September.  "I'm interested to see how pickle cotton candy is," member Christopher Gonsalves said.
Although the event's pickle offerings are legion, the club remains dedicated to only offering the most authentic wares to help the public avoid the missteps members have made. "The artificial stuff can taste like a scratch-and-sniff sticker," Dalton said. Added member Caroline Frye, "My first meeting, I brought a vial of pickle juice. It tastes really bad. Not at all like pickle juice." Most of the vendors are cash only, so the club suggests making good use of the ATM on the way to campus. "I would bring at least $10,000," said Dalton.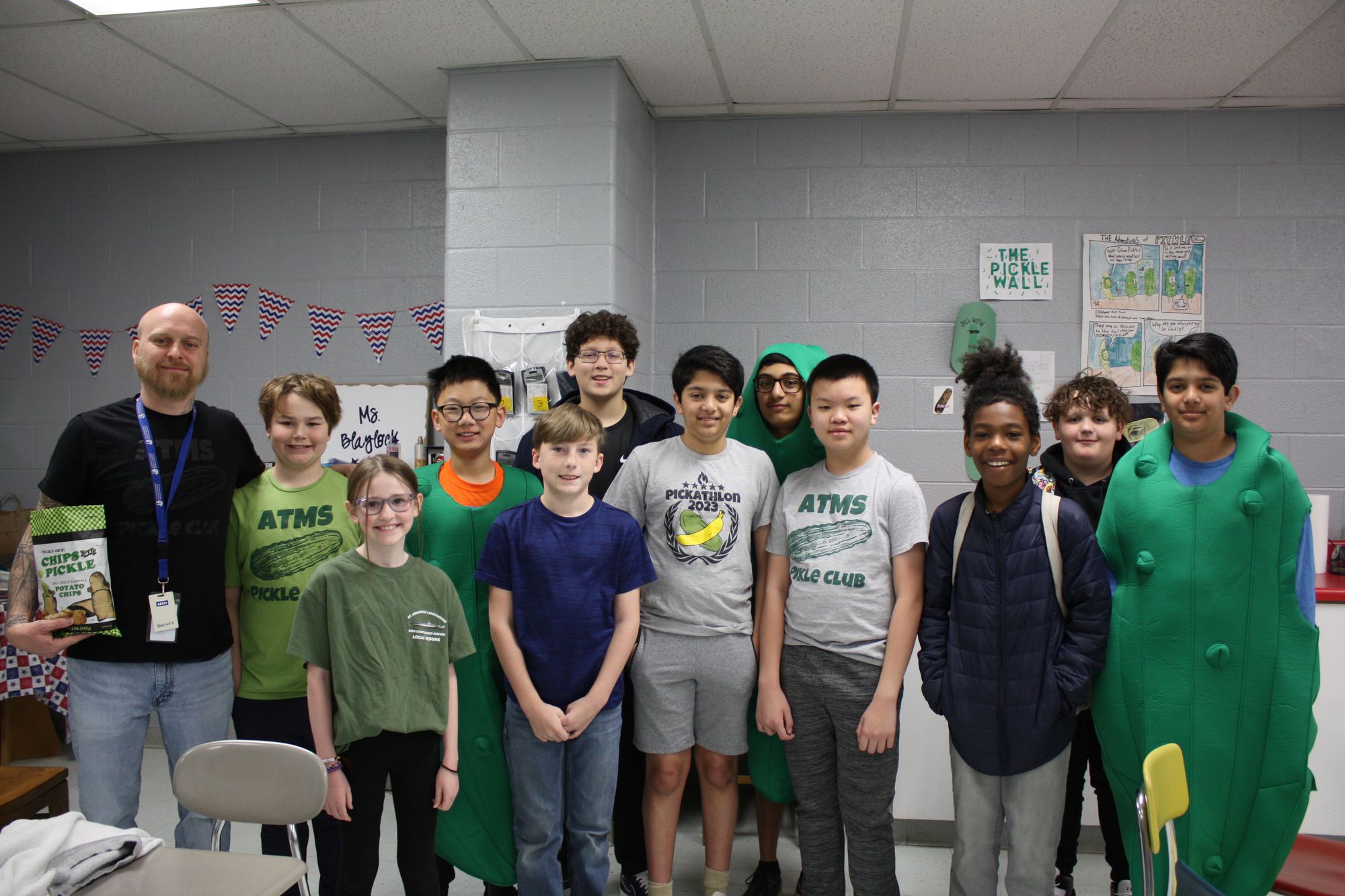 Walking into my first meeting, I wondered what kind of cliques a club of the 12-14-year-old demo devoted to pickles would attract. As Alia Wong wrote in her 2019 examination of American middle schools for The Atlantic, the mass transition of students in the 6th grade upends traditional popularity hierarchies established during years of elementary education at a time when social capital begins to matter more and students attempt to establish a cohesive identity through adopting a host of affectations to conform with little regard for authenticity. For many Americans, our middle school days seem governed by a nefarious version of Hogwarts' sorting hat, branding newcomers with all the markers of particular castes from which they can't escape until high school graduation–barring an all-too-rare assist from puberty.
As students filed in, I came to the realization that pickles may, in fact be, the great uniter for those at the onset of adolescence. When the students first conceived the pickle festival, they decided to commit all proceeds to renovating the school's football and soccer fields. More than half the members raised their hand when I asked who played either sport. It seemed that a love of pickles had dissolved the social distinctions that make the tween years so tough that the American Psychological Association coined the term "middle school malaise." When I asked the students what brought them there, one exclaimed, "It's so random," followed by a chorus of "Yeah! Yeah!" Perhaps if Lizzie McGuire had gone to Avery Trace and bonded with her cohort over some eclectic pickle treats, she could have avoided the years of therapy necessary to divest herself from that animated id.
Despite the popularity of pickles, the real secret to the club's universal appeal is Dalton, an educator who returned to Cookeville in 2020 after a decade of teaching in Brooklyn and Montgomery, Alabama, that followed his stint in South Africa. Making his way through the halls during 7 a.m. bus duty to escort me to the club's meeting, Dalton didn't have to initiate; students eagerly ran up to him. As we talked, he greeted passersby, picking up where a conversation left off the previous day and rattling off personalized tidbits of information about each student.
It became clear that the all-in affability Dalton displays in the club's Facebook videos is also a quite potent strategy for an educator dedicated to the job. Such a rapport with the entire student body would be impressive for a principal. But Dalton teaches special education and serves as a social worker, vital roles in the school system that are all too often isolated from the wider population. "I think that Ryan's passion for these kids is really what inspires them to go beyond the typical middle school groups," Goldie said. "Plus, they are learning how to be creative and make videos, comics and so much more. It really expands their learning and makes learning fun which is awesome."
Watching Dalton interact with students, I couldn't shake the feeling that one of the reasons middle school is so hard is adults' mass repression of those years and unwillingness to engage unless parenthood forces them to. Framing the institution as a distant memory, not a central social space in a community, is a baseline survival tactic (what else could explain the small-town fervor for Friday Night Lights and the novelty of anyone who isn't a teacher or relative attending a middle school game?). Such doesn't make the lives of Dalton or his students any easier.
But, the ATMS Pickle Club doesn't care how we feel about middle school. It wants to create a community beyond campus, a mission the students, Dalton, and music teacher Bethany Smith weaved into the club's alma mater: "At our school, we have a club / It's a real big dill. / Makes everything better. / Even the juice can heal. / Sweet and savory. Spicy. Salty. / Green, big and small. / Hail to thee our pickle club! / Pickles one and all!" The Boss can keep his glory days. The future is here. And some of them are wearing pickle suits.
Photos by Melinda Hollyfield.
LISTEN TO THE PICKLE SONG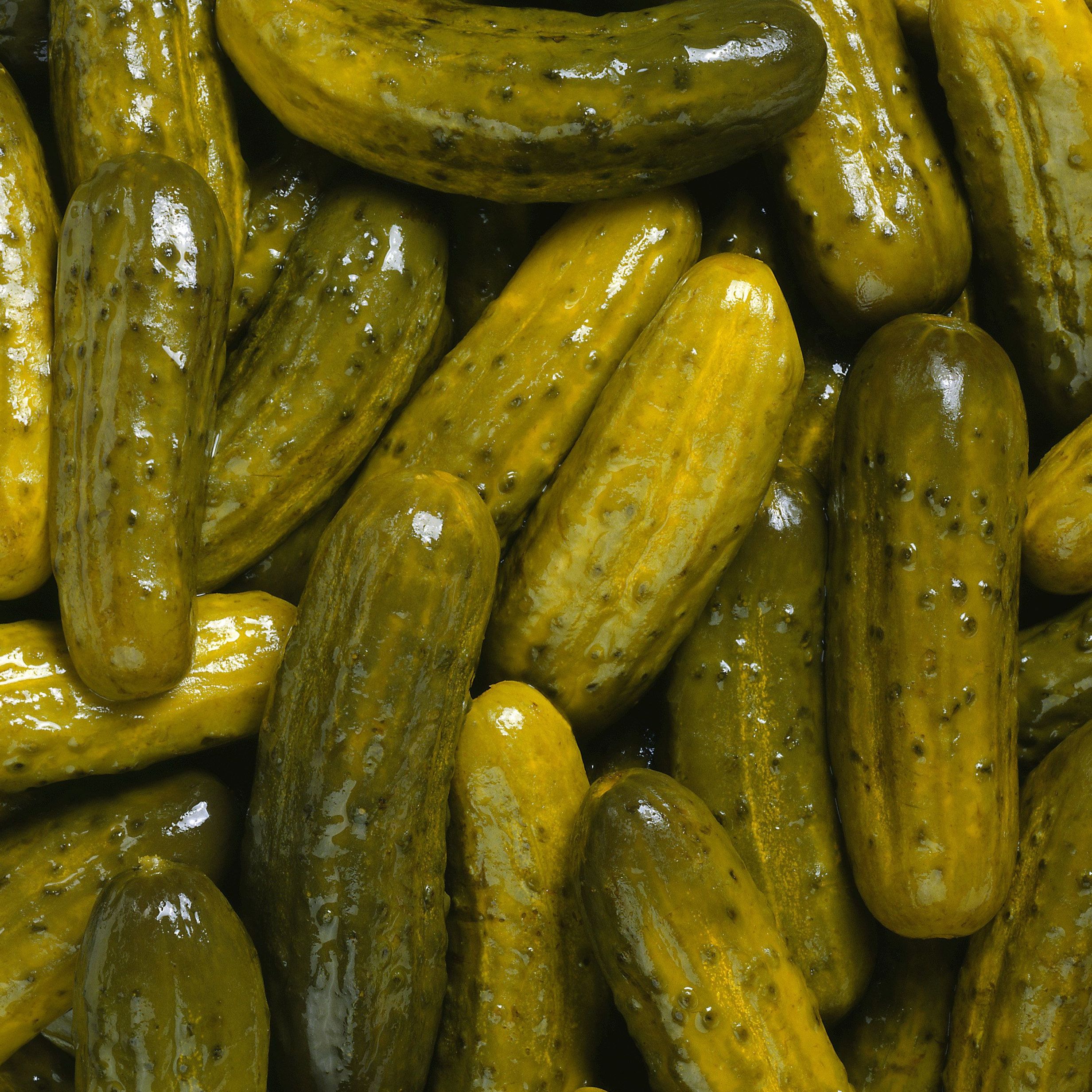 The Pickle Song by The ATMS Pickle Club
INFORMATION ABOUT THE FESTIVAL
The Upper Cumberland Pickle Festival runs from 10 a.m.-4 p.m. on Saturday, April 29th at Avery Trace Middle School (230 Raider  Dr., Cookeville, TN 38501).
Admission is free, but cash is recommended for purchases from vendors.
ATMS would like to thank the event's Big Dill Sponsor: The Slice Pizza & Games, the Pickleball Tournament Sponsor: Select Designs, and other Bread and Butter Sponsors: The Welding Shop INC, HD Homes, Mt. Olive Pickles, Thrive Family Fun Center, Natasha Wheeler LMT, Crabtree and Patterson Law, Lite Rock 95.9, Gutters Grille at Bowling World, Moogies BBQ, McClouds Asphalt, and Mary Porter at The Real Estate Collective.
For more information, follow the ATMS Pickle Club on Facebook.