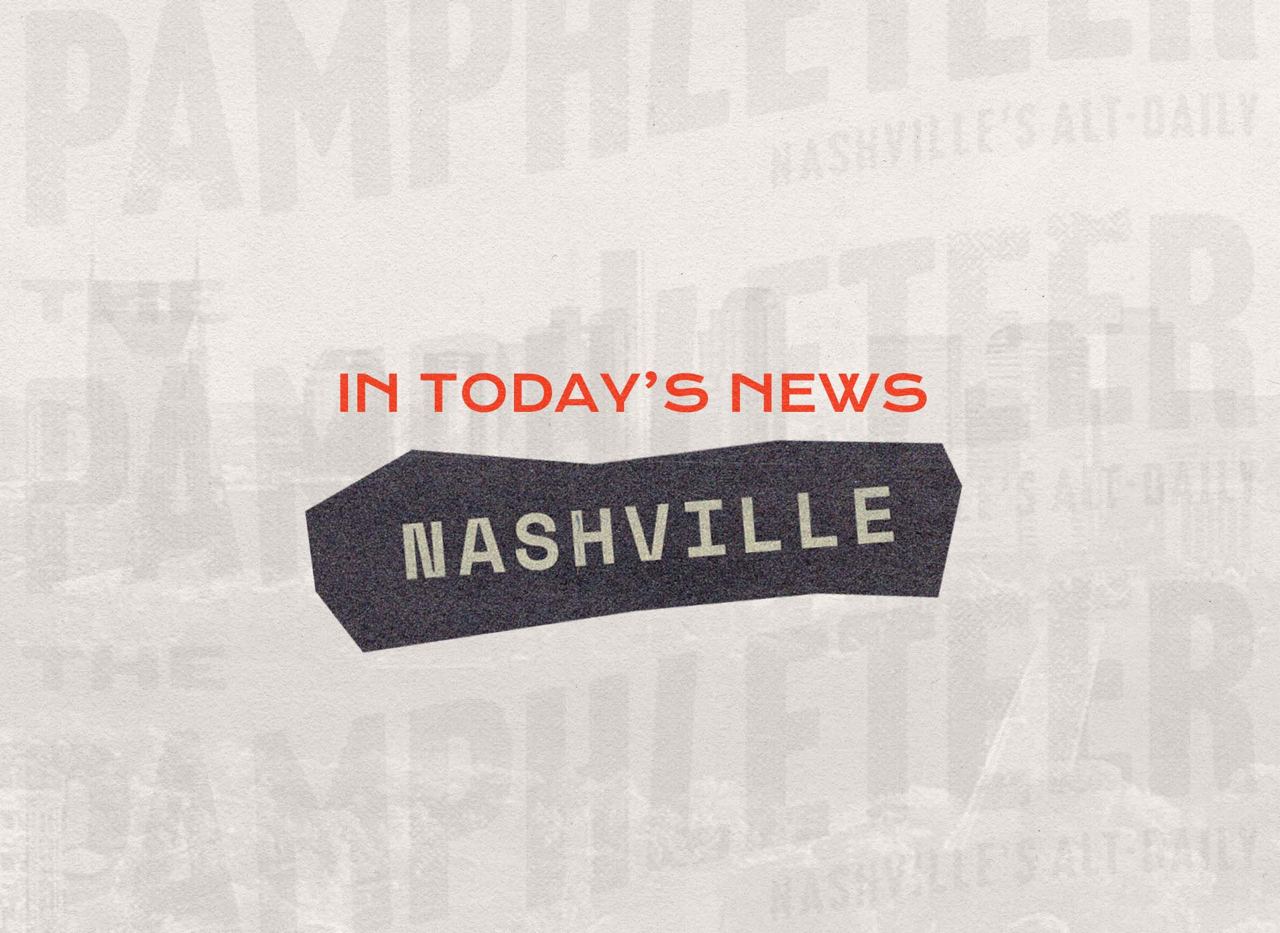 Insider, or Outsider? The Mayoral Forums Commence
A Metro council member faces off against a fresh face in Nashville's mayoral race.
Yesterday, Alice Rolli and Freddie O'Connell participated in the first of eight mayoral runoff forums before September 18th's election. The forum, hosted by the Nashville Area Chamber of Commerce, was at the Schermerhorn Symphony Center.
"DON'T TURN IT INTO A WAR, TURN IT INTO A WAY"
"I believe that we can choose to become a city that transcends political tribalism and works together to find solutions for our region's biggest challenges. That, I believe, is the choice we have in this election."
This was the appeal Alice Rolli made to the chamber at the end of her introductory remarks. Throughout her opening speech, she articulated her vision for Nashville, with emphasis on ending the "performative war" that has been ginned up by all sides, creating a division that stifles progress in the county. She backed her statements up with a few instances when working across the aisle has proven useful, including this sterling example:
The Tennessee Promise, that is something that this state uniquely has, we did that without raising taxes. We made sure that every child could have two years of free community college and no other state in the country did that. What did the city do? The city came in and said, 'There's still some gaps in funding, how do we fill that gap so that more of our graduates can go on to have two years of free community college?' That's not a Republican or Democrat issue.
WE ALREADY HAVE THE SOLUTIONS, LET'S IMPLEMENT THEM
That was the gist of Freddie O'Connell's introductory remarks. The councilman, who took the podium before Rolli, highlighted his experience as a council member and his plan to be a hands-on, collaborative mayor before emphasizing a need to put pre-existing plans into action:
One of the most refreshing things is, I don't expect to come into office and put my name or stamp on a whole bunch of new plans. So many of you in this room and so many other Nashvillians have already participated in robust planning processes. We've got a shelf full of good plans, I expect to take a lot of those plans right off the shelf, work with our incredible Metro department heads, and again, as partner in chief [with] so many of you in this room, to ensure that we hit the ground running from day one....
As one could expect, he put Metro's comprehensive transportation plan front and center, solidifying it as one of his platform's cornerstone policies. "I can tell you from seven years on [the transit] board of directors," he told the audience, "it is a thing that if you build it, people will ride." He also addressed his relationship status with the state:
We know we've got a complicated relationship that has emerged over the past few years with the state of Tennessee. This is why, as we have reached this point in the conversation, I have resumed a lot of conversations with particularly Republican state legislative offices to ensure that we have an opportunity to reset and recalibrate the relationship that we know must be a successful partnership.
TAXES
Since Davidson County's historical property tax increase three years ago, taxes have been a constant topic of discussion, so it's no surprise that they're a pressing issue during this election cycle. O'Connell, for his part, emphasized that the nuances of balancing the budget are complicated, while Rolli stood behind her American Taxpayer Protection Pledge and detailed alternative ways to efficiently fund our growing city.
O'CONNELL: "I don't think it's responsible to make pledges about either debt or revenue," the mayoral hopeful said during his opening remarks, "and particularly on the property tax piece because we know from the work of the business community that we can be responsible and still make sure that our government is growing in a way that allows investments to continue sustainably…."
ROLLI: In her opening remarks, Rolli sympathized with Nashvillians, stating, "People around the county frequently feel like things are growing and they're being handed the bill." When answering a direct question on taxes, she said the administration's job should be "...centering the decisions on the taxpayers, and saying that a city [with the] growing revenues that we see—you know, six and seven percent a year—should be able to operate within those means."
Though we have over a month to go, we're already starting to see each candidate's defining characteristics. Rolli has differentiated herself as a Metro outsider with a fresh perspective who wants to trim the fat and repair relationships. O'Connell, on the other hand, has emphasized his expertise and experience as an insider, and believes that the next administration should refine existing plans and reinforce a robust transit solution to bring Nashville into its next era as a major American city.
You can watch the entire forum here.