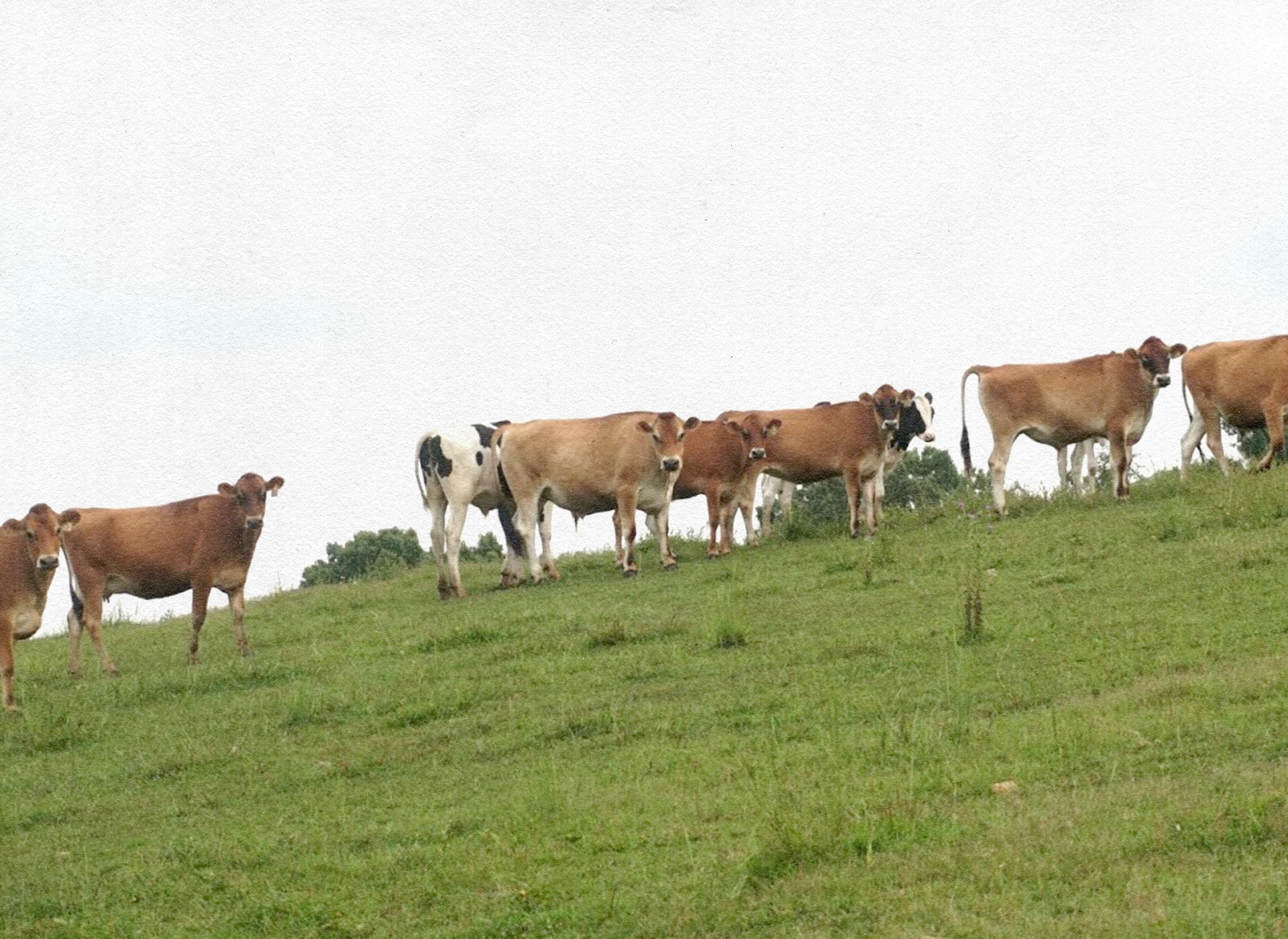 Kentucky Dairyman Saves His Farm and Herd by Selling Raw Milk
"The only alternative was to quit, and that was not somethin' that I was gonna consider… I love my cows better'n that"
Six years ago, Mike Armstrong, owner and operator of Moo2U Dairy and 3rd generation dairy farmer, quit selling milk to Purity and entered the very niche market of selling raw milk directly to customers. In doing so, Armstrong saved his dying business and discovered a superior model for dairy farming.
For nearly his whole life, Armstrong sold his milk to Purity which pasteurized it and put it on grocery store shelves. As a commercial dairy farmer, he was at the mercy of what Purity would pay, a price that dipped and swelled often, and on more than one occasion, left him unable to cover his costs. In 2014, the price sank like a stone again and remained there forcing many commercial dairy farmers to shutter their doors. Out of desperation, Armstrong pivoted from selling his milk to Purity to selling raw milk directly to customers.
"We were going broke" he recalls, "This was a last ditch effort to keep milking. The only alternative was to quit, and that was not somethin' that I was gonna consider, because at that time, all the commercial dairy farmers were quittin' so the price for a cow at a stockyard was in the tank. I mean, they wasn't givin' nothin' for 'em. I love my cows better'n that so I said no way I ain't doin' that… And here we are six years later."
On the federal level, there's a ban on the interstate sale of raw milk. By state, laws vary. Some ban the sale of raw milk entirely and others allow its sale with the proper labeling. In the states that ban or severely restrict it (which is about half of them), farmers have a few loopholes they can take advantage of. For instance, raw milk producers in states like Georgia sell it "for pet consumption" or "not for human consumption."
In other states, like Tennessee, farmers sell a small portion of the herd to their customers rather than the milk itself. So, if you wanted to buy a gallon, you'd pay the farmer for it, but on paper you'd be buying a tiny share of the herd. This technically makes the customer a part owner, and there's no law against someone drinking their own cow's milk. This is known as a cow-share or herd-share, and it's the model used by Moo2U Dairy. We can give credit to Tennessee for recognizing the legality of the herd-share.
Prior to his pivot to raw milk, Armstrong sold his milk for $11 a hundredweight (the industry metric) or $0.11 a pound. At that time, Hoard's Dairyman, a national dairy publication, found that at the farm level, dairy farmers need $23 a hundredweight to break even. Six years later, Armstrong's back above water selling raw milk at $85 a hundredweight. Looking back, it might seem like an obvious decision to sell raw milk, but at the time it was a leap of faith. "Can you imagine going in the hole $10,000 a month and then switching to a deal where our first sale was one gallon a month?" Armstrong reflects.
Once he stepped off of the Purity price roller coaster, he began building his own customer base that would ultimately provide him a stable and more reasonable price for his milk. Today, he sells in eleven counties with scheduled drop off points where his customers can pick up their milk, hence the name Moo2U—this writer's pickup point being the Richland Park Farmers' Market on Saturday mornings.
Though Armstrong has seemingly solved the price problem, it's still an unforgiving line of work, even among others in the farming field. Of all farmers, the dairy farmer has to pay special attention to his cows because he cannot miss a milking session and milking a cow is highly specialized work. It's a rigorous process that requires absolute consistency, because the health of the cow and the customer is at stake and, for now, he's the only one he trusts to do that.
"I've got two or three customers that said, You know we had a dairy cow once, and I said, Well, what happened? And they said, We couldn't go on vacation, and I said, Welcome to my world. We got married fifteen years ago and I ain't been on vacation since." Armstrong's talking about marriage to the farm, of course.
Moo2U's model is superior to the conventional one, but other commercial dairy farmers are not following along. So, why isn't Armstrong's model the norm? Some can't by law. Others who can would rather close their doors than become salesmen-farmers like Armstrong. What sets Armstrong apart from the majority of dairy farmers is his willingness and ability to sell. He's the face of the company, and he deals with every customer personally.
To all those who are under the impression that raw milk is dangerous, Armstrong would say, "You need to do your homework first." Or head out to his farm and have him explain how he produces clean milk, 100% of the time. It's a rigorous process that Mike repeats every single day drawing on his own lifelong experience and that of his of his dairymen forebears. The CDC would have you believe that "only pasteurization can make milk safe to drink." Nonsense.
Armstrong reiterated what most farmers say about their line of work: "You've got to love it." When asked why he loves it, he said "Being your own boss. I've worn so many hats today already… But you've got to have a passion for it. You've got to love foolin' with dairy cows. It's as simple as that."