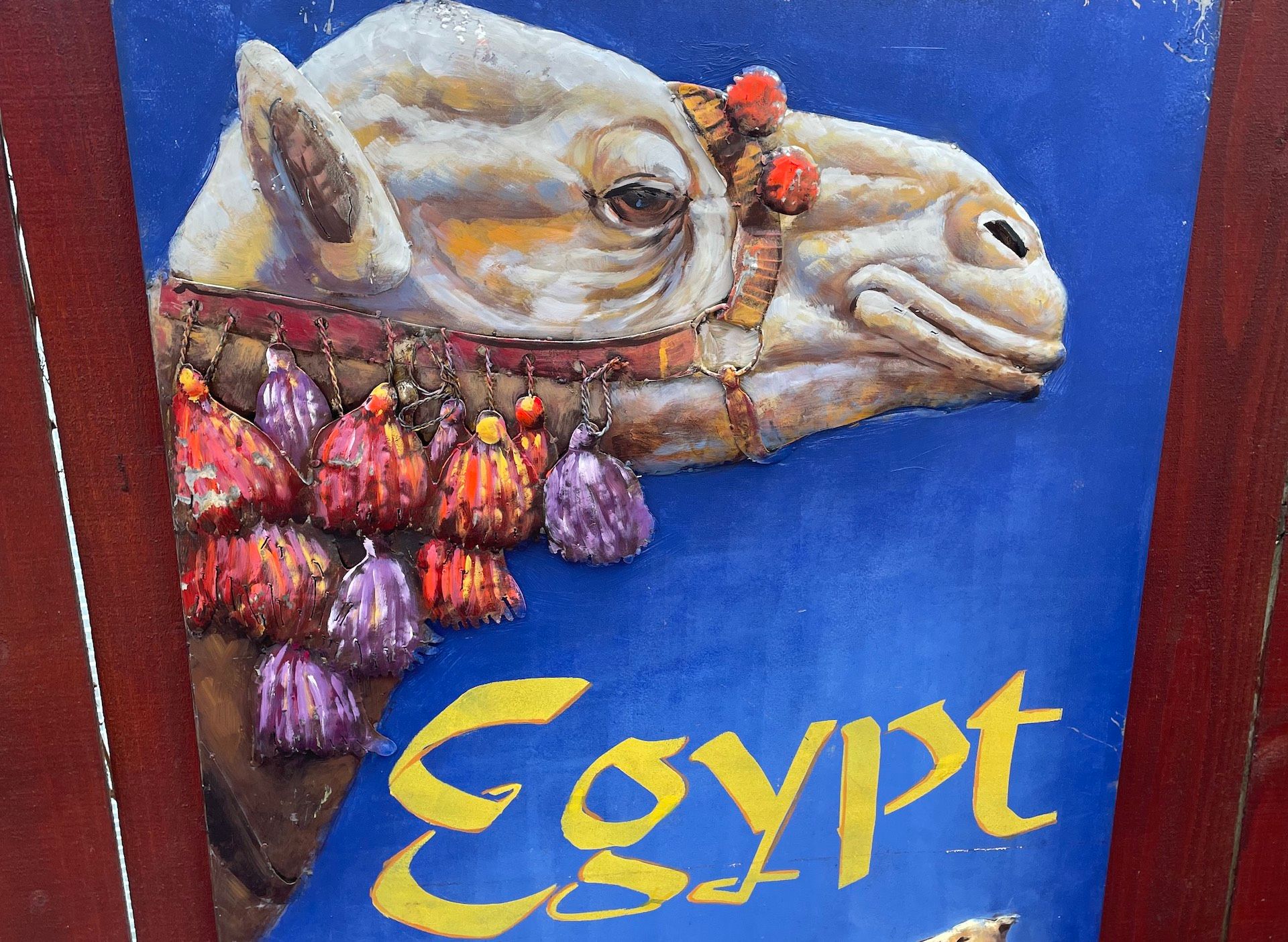 King Tut's Palatial Patio
Mike Wolf fills us in on his latest culinary adventure to King Tut's
After a full and satisfying lunch at King Tut's Patio, located at 3716 Nolensville Pike, just down the street from last week's adventure at Deg Thai, I felt like Howard Carter, the artist who discovered King Tut's tomb 100 years ago. When asked if he had found anything, Carter wiped his glasses, thought for a second, and said, "Yes, wonderful things! Wonderful things!" The irony of an artist who painted pet portraits for a living discovering that Egyptians basically invented animal crackers (molding their many breads into the shapes of different animals and characters), is the kind of serendipity that would be impossible today. Carter lacked a formal education, though his discovery helped shed plenty of light on how Egyptians lived in the times of Tut. While plenty of gold artifacts were found – bracelets on Tutankhamun's arms along with etched golden shrines – the food found in the tomb told more of the story than was previously known.
A veritable pantry of ingredients from the Egyptian kitchen was discovered: wheat, garlic, coriander, chickpeas, lentils, cumin, fenugreek, watermelon, figs, dates, pomegranates, juniper, and almonds, an unexpected item as it was most likely imported from hundreds of miles away. As exotic as some of these ingredients were, the Egyptian diet at the time mostly consisted of two things that continue to hold sway on our diets here in America: bread and beer. Adults and children alike took part in daily beer drinking, with students being warned by their teachers to not overdo it, "lest you utter evil speech and don't know what you're saying." Imagine that regulation making its way through the Tennessee legislature today! That's where we arrive at my only complaint with King Tut's, the restaurant. A palatial patio without beer is a tomb for a thirst unslaked. But the food more than makes up for it.
There are so many delicious options on offer at King Tut's, it's difficult to choose between the Falafel, gyro sandwiches, Peri Peri chicken – a slow-marinated chicken dish that reads like an African Alabama white sauce with bird's eye chili peppers, vinegar, lemon juice, paprika, oregano and olive oil – grilled lamb, a Falafel Waffle (wonderful things!), and the option I went with: the Chicken Shawarma Plate. Served atop a bed of rice (and also offered as a sandwich in pita bread), this Middle Eastern street food classic combines lean, marinated chicken with red cabbage, onion, shredded carrot, and goat cheese with a lovely garlicky yogurt sauce I could have used just one more spoonful of.
Starting the meal with bread, I felt like a true ancient Egyptian, dipping it into King Tut's perfect hummus, topped with spices and aromatic olive oil. The pita bread was warmed on the grill with a nice char, contrasting beautifully with the cool freshness of the hummus. If you're with a group, the appetizer sampler platter offers falafel, hummus, veggies, and plenty of bread. King Tut's also caters to vegans with a vegan platter and serves French fries with a healthy dusting of Middle Eastern spices. The beverage options left me wanting, with bottled water and cans of coca cola sitting in coolers on the patio with no ice inside. While the potted plant and ornate patio is a great spot to enjoy a Spring afternoon, at night the vibe is a touch more charming with twinkling lights hanging from the ceiling, a welcome hideaway from the hustle and bustle of Nolensville Pike.
There are more than a handful of Middle Eastern food options on Nolensville, and I plan on seeking out all of them. King Tut's is yet another charming option on Nashville's International Food Superhighway, with well-seasoned and freshly prepared fare in a vibey setting, like stumbling onto a backyard party where the food is better than you'd expect. It may not be on the level of Howard Carter discovering King Tut's tomb, but anyone serving up a Falafel Waffle is good enough for me.