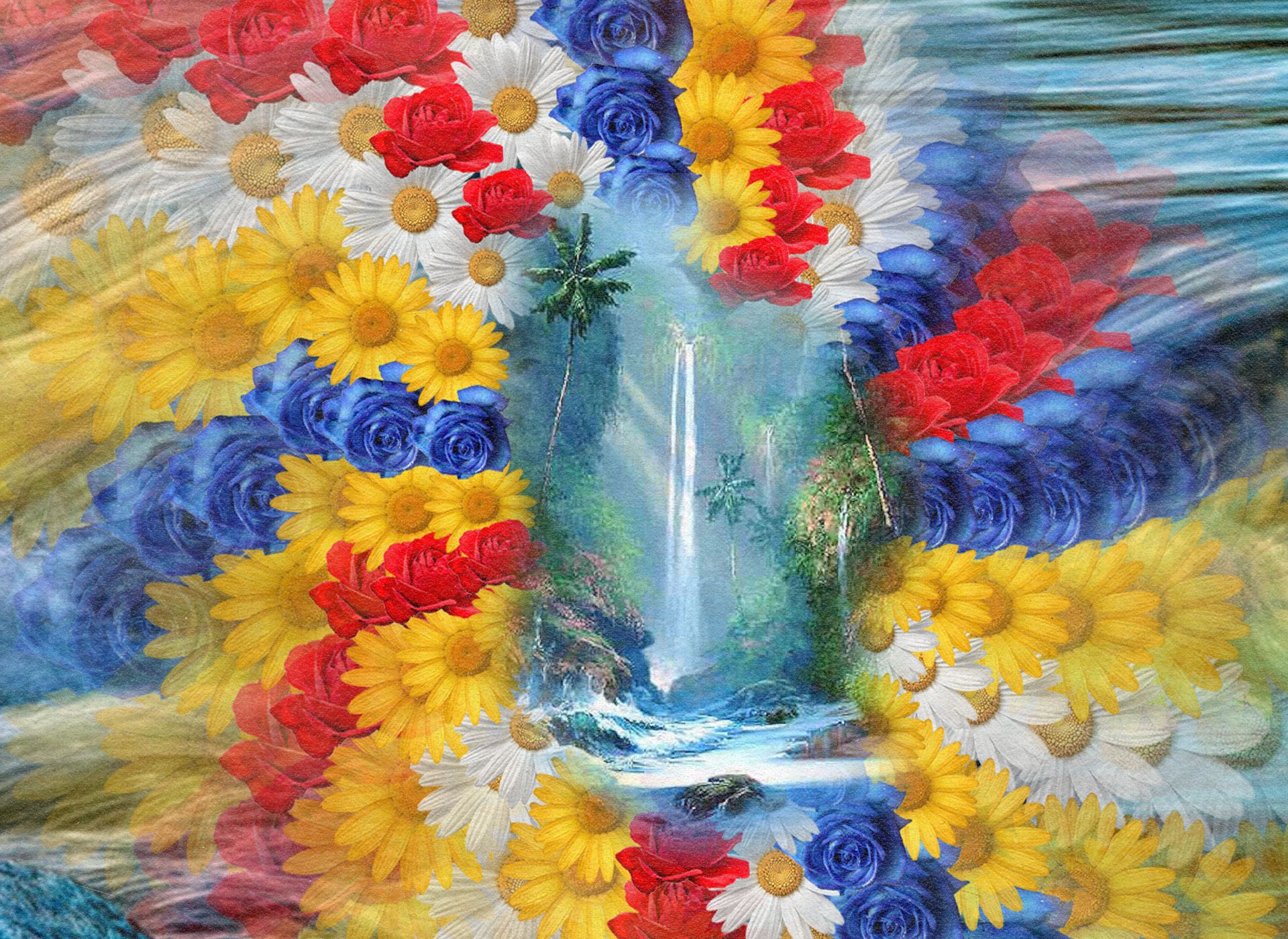 Nashville's Best Parks for Getting Wet
Hey, Summer's Sear! Time to Get Wet in Nashville's Parks
Fun fact: Nashville exists because of a mineral spring. It's under tons of dirt and rock now, but 1,000 years ago, First Horizon Park, where the Sounds now play, a culture of Ur-Nashvillians once built ginormous mounds, both because they needed the salt themselves and because wild animals did, too. So, while the Mound Builders grew their squash and beans and corn, their grass-fed, self-raised proteins hoofed it over to the spring and, in more ways than one, conveniently salted themselves. Life must have been good.
Still, for unknown reasons, the Mound Builders disappeared around 600 hundred years ago, leaving Middle Tennessee contested hunting grounds between three groups of newcomers: the Shawnee, Chickasaw and Cherokee. By the early 18th century, another new culture entered the fray: the French. And, since European-types were the ones making the maps, the mineral spring got a new name: French Lick. In 1779, James Robertson and company, attracted by the navigability of the Cumberland and the salt to be had at French Lick (crucial for curing hides and preserving meat), constructed Fort Nashborough, setting off a local building boom that has continued to this day.
To honor the salty tale that is Nashville's watery origin story –or to simply forget about it and just try and beat the heatious heat – Metro Nashville has an abundance of parks to get you wet in public. But where to best get wet? Well, if you have a canoe or kayak, the parks provide public access points to Davidson County's 87.1 miles of paddling: 4.9 in Whites Creek, 6.6 miles in Stones River, 7.6 miles in the Harpeth River, 17 miles in Mill Creek, and a whooping 51 miles in the Cumberland. But say you don't have a boat, oar whatever. You just want to get wet. Like, really wet, and the sooner the better. Well then, my friend, this is the list for you.
NASHVILLE'S BEST WATER
5) McCabe Park / Richland Creek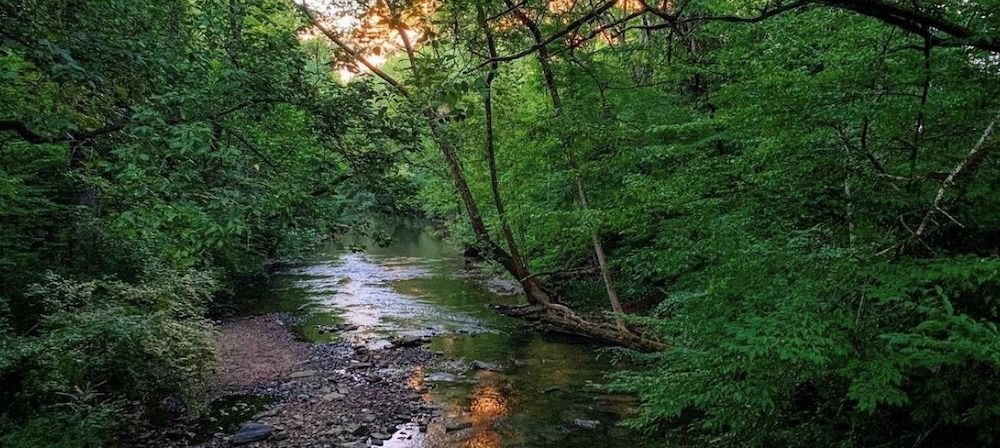 Address 101 46th Ave N, Nashville, TN 37209 • More Info Website
If affluence gets you wet, then Richland Creek may be your thing. Flowing for 28ish miles through Belle Meade and Forest Hills before making its way past the McCabe public golf course in Sylvan Park, this stream's got zip code.There are multiple access points into the water along the west side of the Richland Creek Greenway. Its fast-flowing, generally shin-deep water is cool and clean, for an urban stream. Go make a splash.  
4) Edwin Warner / Little Harpeth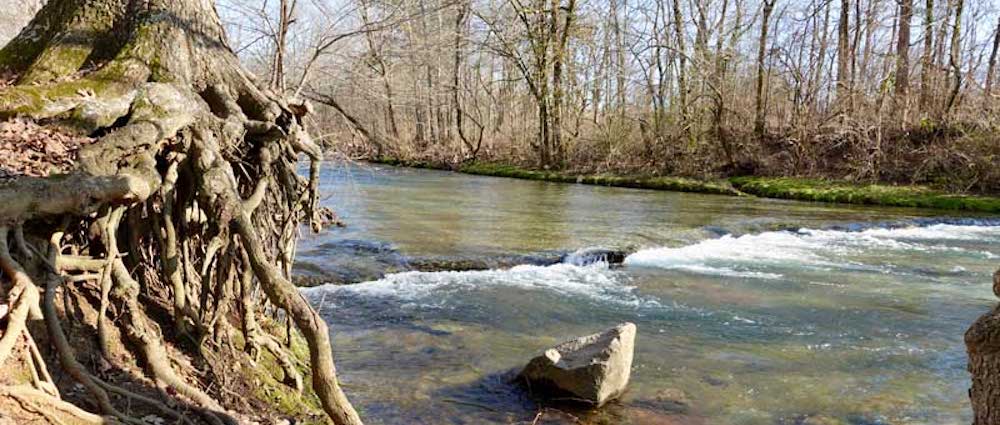 Address 50 Vaughn Rd, Nashville, TN 37221 • More Info Website
Similar to Richland Creek, only better: fewer people, bigger stream, more woods, rustic picnic shelters. Wild river otters have been known to crop up here.  Since this section of the park is tucked away, accessed by car only through a back entrance off Vaughn Road, it's sort of out-of-sight, out-of-mind. However, the water is clean and safe to play in. Consider renting one of the picnic shelters along the river and making a party of it with some friends. All it takes is a phone call to reserve: 615-862-8408.
3) Beaman Park / Henry Creek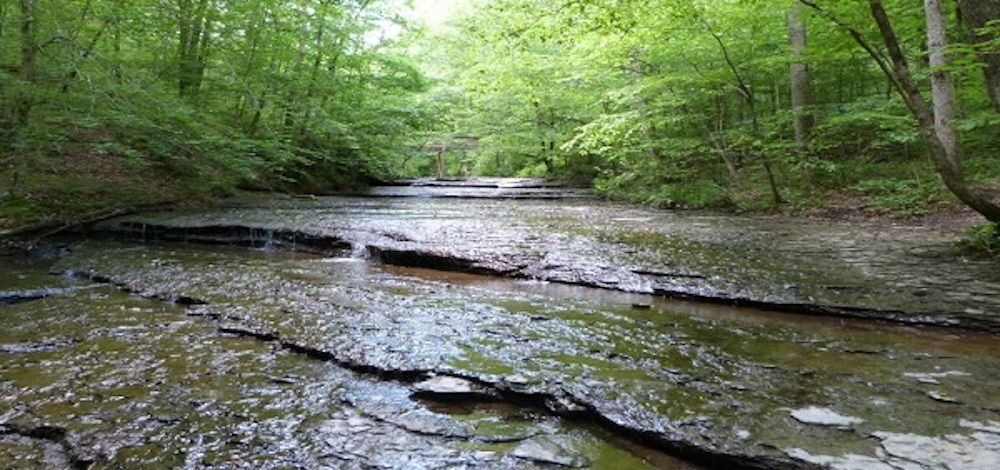 Address Ashland City, TN 37015 • More Info Website
The Cumberland River Compact, a nonprofit that promotes best practices to keep our streams and rivers clean, was recently blown away by just how freaking clean the water of Henry Creek is. Rising around (?) ankle deep, the stream flows over a kind of rock generally not found around here, Chattanooga shale. It's an oily rock and smooth to the touch, the perfect surface to place one's bare feet while wadding the creek. Easiest access is the Creekside Trailhead off of Little Marrowbone Road. Best access is off the .6 mile "yellow" trail from the Beaman Nature Center. Either way, a pristine stream in the Highland Rim awaits you. Honor it by keeping it clean.  
2) Hamilton Creek Park / Percy Priest Lake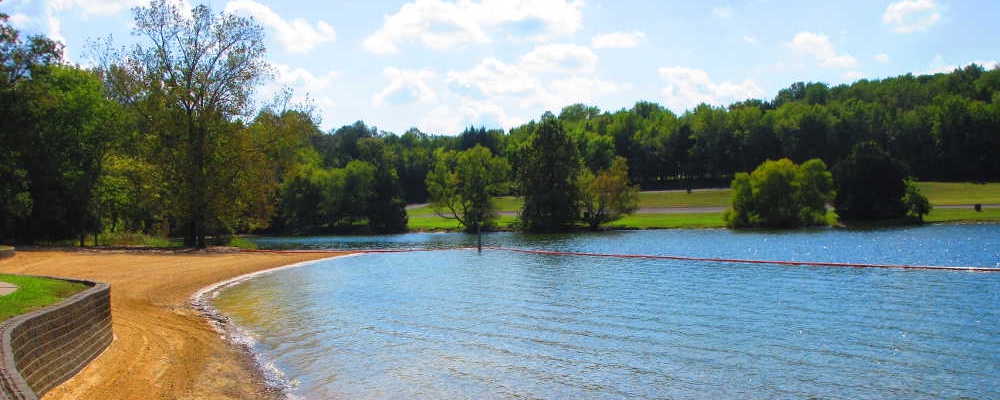 Address Nashville, TN 37217 • More Info Website
Sometimes quantity breeds a quality all its very own. Hamilton Creek Park is an access point to Percy Priest Lake, a 42-mile-long, man-made lake renowned for its fishing, boating, and cliff jumping. The drawback here is that the lake is choked with hoi polloi who have difficulty distinguishing a lake from a trash can (or a toilet, for that matter). Do not walk barefoot here. However, a summer's day spent jumping from a cliff into a lake is time well spent.  
1) Centennial Park / Cockrill Spring – Lake Watauga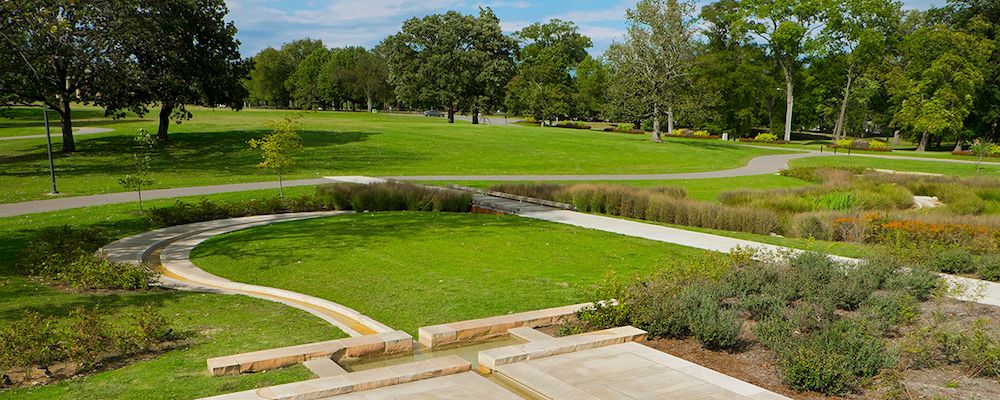 Address 2500 West End Avenue, Nashville, TN 37203 • More Info Website
A cholera epidemic in Nashville in 1849 took the lives of more than 3% of the city's population, including former president James Polk, who manifested his destiny on June 15th of that year here in the city. (His tomb is on the grounds of the Tennessee State Capitol.) To combat the epidemic, city officials covered up local springs, including Cockrill Spring, which (verb) on the land that became Centennial Park. In 2012, the spring was rediscovered, still flowing with about 100 gallons of fresh water every minute. Now, ten years later, the water of Cockrill Spring once more takes in the light of day, meandering through a stone-lined channel on its way to supply fresh water for Lake Watauga, keeping it clean. So, as long as antibiotics are still effective against vibrio cholerae, the bacteria that causes cholera, go dip your toes in the water in the light of a summer's day and the shade of the Parthenon.  
HONORABLE MENTIONS
Two Rivers Park / Wave Country (More Info)
Wave pools and water flumes and kiddie slides – oh, my! Operated by Nashville Parks, this bit of concrete-encased wetlands along the mighty Briley is strictly pay-to-play (unless you happen to be two or younger). During most of the year, from early September until late May, the place is dead, its giant and colorful slides devoid of all life, appearing from the Briley Parkway less like a waterpark and more like the movie set for some dystopian, post-apocalyptic thriller about a killer pandemic caused by a chlorine-immune, antibiotic-resistant, flesh-eating bacteria borne out of some wave pool somewhere. But that's only a movie concept. So have fun.      
Reservoir Park / 8th Ave. Reservoir (More Info)
With the possible exception of its drinking fountain, this park has no good place to get wet. However, had you been standing here just after midnight on November 5th, 1912, there would have been no good place to not get drowned. That was when the 22-foot thick limestone wall of Nashville's giant reservoir gave way, and the 25 million gallons of water did exactly what 25 million gallons of water will do when atop a hill with nothing but gravity to decide what happens next. Edgehill homes were literally ripped from their foundations, and residents reportedly awoke from their beds floating toward Brentwood. These days, the reservoir, built in 1889, is still in use, containing about 20 million gallons of treated water. So, wanna get wet?  Go to Reservoir Park, face north, sit down…and wait.  
Bicentennial Park (More Info)
Okay, it's a Tennessee State Park, not a Metro Nashville park. Withhold your quibbles; we're just looking to get wet here. This little park – 11 acres – merits mention not only because it's closest to the natural mineral spring, French Lick where Nashville all began, but also because it sports a nifty spray feature called Rivers of Tennessee Fountain. That's right – get wet and get schooled at the same time. Feel free to borrow any of the suggestive quotes to get things flowing: "Oh, get it on my face, Clinch!" "Hey, not in my eyes, Harpeth!" "Is that all you got, Buffalo? Heard your stream was more powerful than that."    
Percy Warner Park / Dripping Springs (More Info)
Arguably the most notable feature along Nashville's arguably most well-known stretch of trail, Mossy Ridge, Dripping Springs is a leaking bit of limestone that is wet pretty much all year round. Catch it after a major summer shower and you'll be impressed; catch it after it's been dry for a week or two and you'll probably be able to wring out more drops of sweat from your shirt. Either way, the best way to get wet here is to take the little trail called Dripping Springs Bypass – very steep – sit at the spring's base, and let the water trickle off the top of your head.  
Located next to Nissan Stadium, Cumberland Park provides one of the best views of Nashville: the Cumberland River in the foreground with the downtown skyline in the background. It's a classic.  The park also features a number of play spaces for kids and families, including a climbing wall for working up a sweat and a spray park for cooling off. (Which could come in handy should a member of your party dip into the polluted Cumberland – very not recommended. Unfortunately, the Cumberland is full of more than just water. We need to do better on this, y'all.)