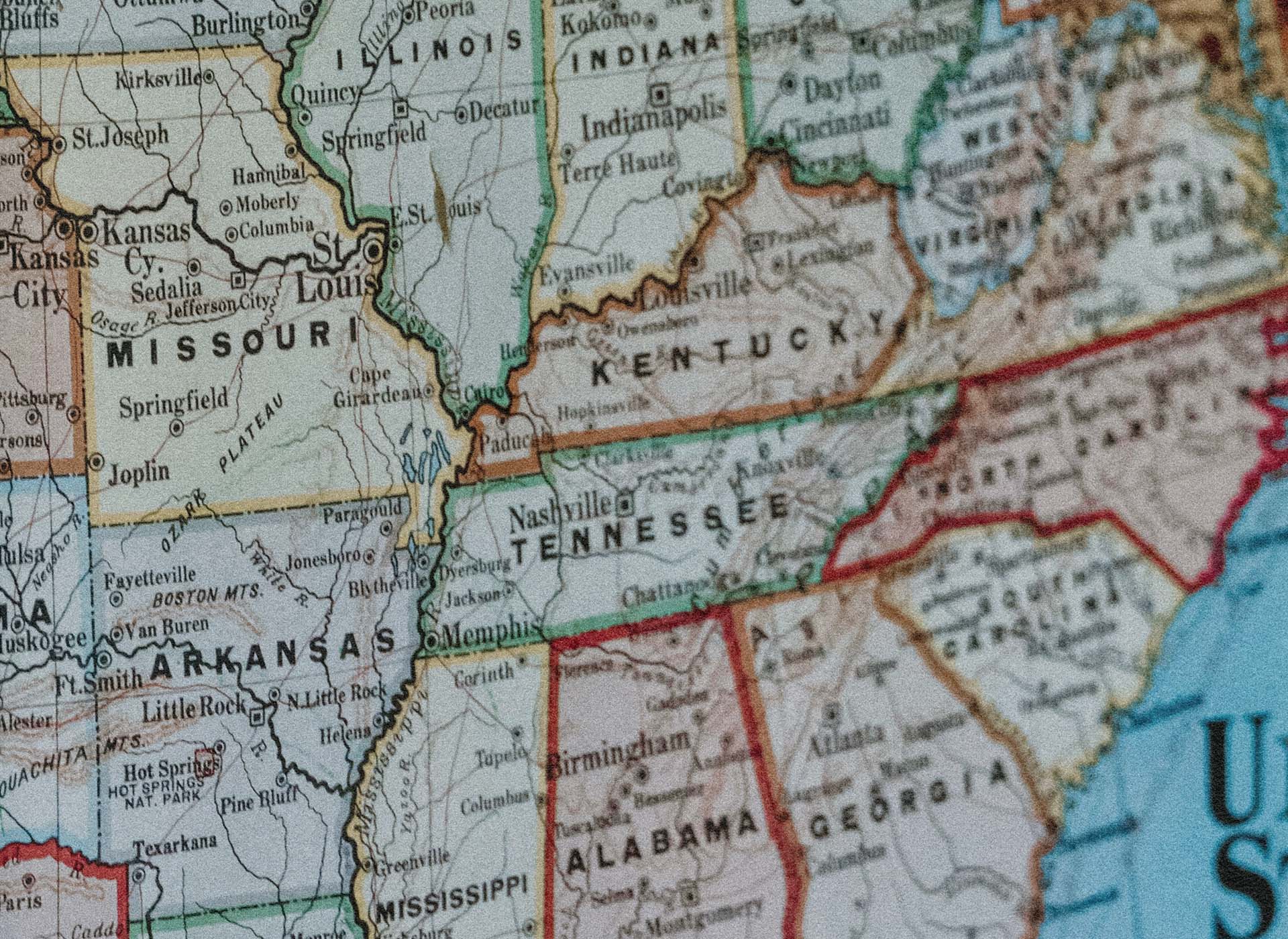 Steps to a Regional Food System
Nashville Grown is Laying Foundation
Nashville Grown is a non-profit organization and Nashville's only food hub. "Food hub" is an umbrella term meaning "a centrally located facility with a business management structure facilitating the aggregation, storage, processing, distributions, and/or marketing of locally/regionally produced food products," according to the USDA.
In layman's terms, that means a food hub is a local food distributor or store. While Nashville Grown works hard to help local farmers sell produce directly to restaurants in the area (they do not currently sell retail to individuals), they are what is known as a "micro-hub," meaning that they exchange less than one million dollars of food each year. I had the pleasure of speaking with both Founder Alan Powell and Executive Director Elizabeth Murphy regarding what they've accomplished today and what they hope to accomplish in the future.
WHY IT MATTERS
With food shortages, an economic recession, and poor health of ever greater concern, the conversation around setting up regional food systems is more important than ever. Regional food systems have proven to improve local economies, health, ease food supply issues, and are more environmentally sustainable than global food systems. These systems also promote and protect the development of healthy farmland — which is and has been at risk. A study commissioned by Cumberland Region Tomorrow showed that between 2002 and 2018, the region (which includes Cheatham, Davidson, Dickson, Maury, Montgomery, Robertson, Rutherford, Sumner, Williamson, and Wilson counties) lost 260 thousand acres of farmland. While this report was recognized and the data utilized in Williamson County's land use planning, more has to be done. "This conversation started over a decade ago," declares Murphy. "We have to move way past [land use planning]… it's [still] at risk of being lost."
With such a high volume of small family-run farms, Tennessee has all the ingredients for a real regional food system. When these farmers can afford to stay in business, that creates job opportunities within the community. A flourishing local food economy affords farmers the ability to expand, granting them the financial resources necessary to practice sustainable farming and produce more high-quality food. That means greater nutritional value, improves flavor, and better health for the farm's locale. A robust local food community also means more transparency. Powell points out that knowing your farmers and the land they operate on allows one to "vouch for or find out if you need to know what method" it was grown.
NASHVILLE GROWN'S "STARTER KIT"
Powell and Murphy would love to expand their commercial-only operation — enabling the proliferation of high-quality, local produce through individuals, schools, and more to solidify a regional food supply for Middle Tennessee. However, limitations due to a lack of funding and infrastructure are preventing the non-profit from getting some much needed sun.
The organization is coming up on its tenth year in operation, blossoming from Powell's passion and work with one farm (run by Jeff Poppen of Barefoot Farmer fame) to a large non-profit and food hub. Powell explains that at the start, he would simply make CSA deliveries for Poppen. While Poppen appreciated Powell's hard work, he couldn't afford to write him a check that matched his labor. This led them to the arrangement that allowed Powell to get "paid what [he was] worth," and planted the seed of what would be Nashville Grown: Powell would sell any produce leftover at the end of CSA deliveries to local restaurants for his own extra income. For Poppen, Powell explains, once food left the farm "that food was already gone."
After over half a decade of selling Poppen's leftover produce, Powell got his first break with Tyler Brown of the Hermitage Hotel. After seeing Brown on CNN singing the praises of The Barefoot Farmer, Powell reached out. From there, Brown joined the CSA and other chefs began to catch on. At this time, the sprout of Nashville Grown was run by "pen and paper and [Powell] on a landline." After some time, Powell got a huge logistical boost: someone with goals of setting up Nashville as a food hub set him up with an online ordering system, coolers, and a truck. This series of events set Nashville Grown on the path it still treads today.
Before all of this happened, the farming community was a lot more fragmented due to less communication or cooperation between producers. Since Nashville Grown has come into its own, this has changed for the better. By using "farms that are an aggregation point for other farms," where four or so farms will drop off their goods in a cooler for his pickup, the organization has promoted some degree of community among farmers. Powell, a real people person, is very glad to be a part of that. "I do lots of little favors for people, trying to keep their lives moving as best I can," he muses. The organization has focused intensely on helping out small farmers, thereby preserving their land and businesses. "A typical farmer can usually only sell things through a CSA or a farmer's market," notes Murphy. "If 20% of a crop is unsold that could be the difference" between a farm that stays up and running and one that doesn't."
While food in stores continues to be "local-washed" (labeled as local despite greater and greater distances from a locale), Nashville Grown works strictly with farms within a one-hundred-mile radius of Nashville. Powell reiterates that in the area "we have a dense population of farmland and a lot of small farms." Nashville Grown makes a point to get to know any farmer they work with — the vetting process involves little paperwork, but is in depth on a personal level. "We go meet them, we see their products, we eat their products," tells Murphy. This degree of interaction allows for a high degree of transparency. However, without more staffing, all of this time and energy expenditure falls into the hands of Murphy and Powell.  "All those hours I would spend seeing, meeting, eating, talking, asking questions and getting answers, there's no playbook for that," she explains. The process is time consuming, but worth it, with the goal of ensuring that each farm included in the Nashville Grown hub has healthy soils, minimal fertilizer, minimal pest control, and is "essentially organic in practice, without the certification."
While Murphy asserts that there is "plenty of reason for basic regulation," she also contends that there is a lot of work to be done structurally to make room for small farmers who don't have the time for a mountain of paperwork after fifteen hours in the fields. Powell emphasizes that his main goal for the organization is to facilitate a big change in the middle Tennessee food system. He is optimistic: "As long as I keep feeding people and they keep freaking out over the flavor of the tomato… then they are going to open their minds," he smiles.
ROADBLOCKS
Appreciation for locally grown produce alone isn't enough to set up a sustainable regional food system. The main blockade between micro-hubs like Nashville Grown and the infrastructure they want to will into existence is unsurprising: money. "Big growers get these major government subsidies," notes Powell. This gives them the ability to artificially lower food costs. While COVID and international shortages pushed food prices up and made them more comparable to local food, some customers still insist local food is too expensive. "Industrial food still makes up 90% of food sales," says Powell.
The funding these micro-hubs need isn't easy to get. "We don't even have a holding warehouse," tells Murphy. "That prohibits us from scaling up." She explained that this money could come from a number of places: Metro Nashville, government grants, private donors, partners, or any combination of these. "We've already built out the first cornerstone of success in Middle Tennessee, but we're just the starter kit," she states. Obtaining grants is an arduous process involving a lot of rejection. "If you miss one requirement, you're out," Murphy explains. She gives the example of a grant stating that you can use the money provided to lease a vehicle, but not buy one — a disclaimer that is "buried in page 288."
State government has the ability to step in, but, as Murphy admits, "The Senate Agricultural Committee doesn't have the time or bandwidth to address market-based needs. The marketplace is its own unique animal." An example of this is when she once had the opportunity to have an extended chat with the Lieutenant Governor at an event. She explained to him that the recent shift toward QR-code-based menus was allowing the chef at a large hotel in Nashville to source more food locally, and he responded with surprise: "Why does that change the situation?" he asked. She then explained that because the chef no longer has to write a memo and have hundreds of printed paper menus replaced every time a new crop comes in season, the menu can change quickly and easily. This is the sort of small change in a market that a politician could easily be too busy or preoccupied to ever consider.
Murphy also mentioned Sodexo as a gatekeeper for many small farmers and micro-hubs trying to get local food into places like schools and other institutions. Sodexo has contracts with these businesses to be their sole food provider, but sets a vast number of regulations that are hard for any small-scale food providers to keep up with. There needs to be international levels of certification, as Sodexo is designed as part of the global food market. "All of that has produced a commercial food chain that's pretty sanitized and processed," says Murphy. Locally sourced, high-quality food doesn't need such a high degree of sanitization and processing for safety as it isn't traveling across oceans or sitting in storage for a particularly long time. The focus needs to be on "getting these small providers into the market, instead of squeezing them out," she declares.
REAL, TANGIBLE SOLUTIONS
What helps a micro-hub like Nashville Grown succeed in their quest to set up a regional food system is ultimately money. "That's the first step to a larger hub, and those are the building blocks to a regional food system," Murphy explains. "That's food security for your community… irrespective of the trials and tribulations of the international food market." She asserts that we needed one "a few years ago," that spreads into neighboring states like Kentucky, Georgia, and Alabama.  
It isn't enough to understand the problem. Murphy has devoted a significant amount of time analyzing this and has come up with three main questions that must now be answered:
One, who's going to put the money up?
Two, who is going to allocate that money?
And three, who is handling the logistics?
These are the issues that are at the furthest reach toward actually establishing a regional food system. "It's not enough to complain about it," she voices. Murphy paints a picture of a vast super highway: "If you can get onto the highway, you can go anywhere." The issue is that "everyone's going pretty fast." Infrastructure has to be developed to create ways or "frontage roads" onto this highway. Between nonprofits, government, and private investors, "everyone has to partner together."