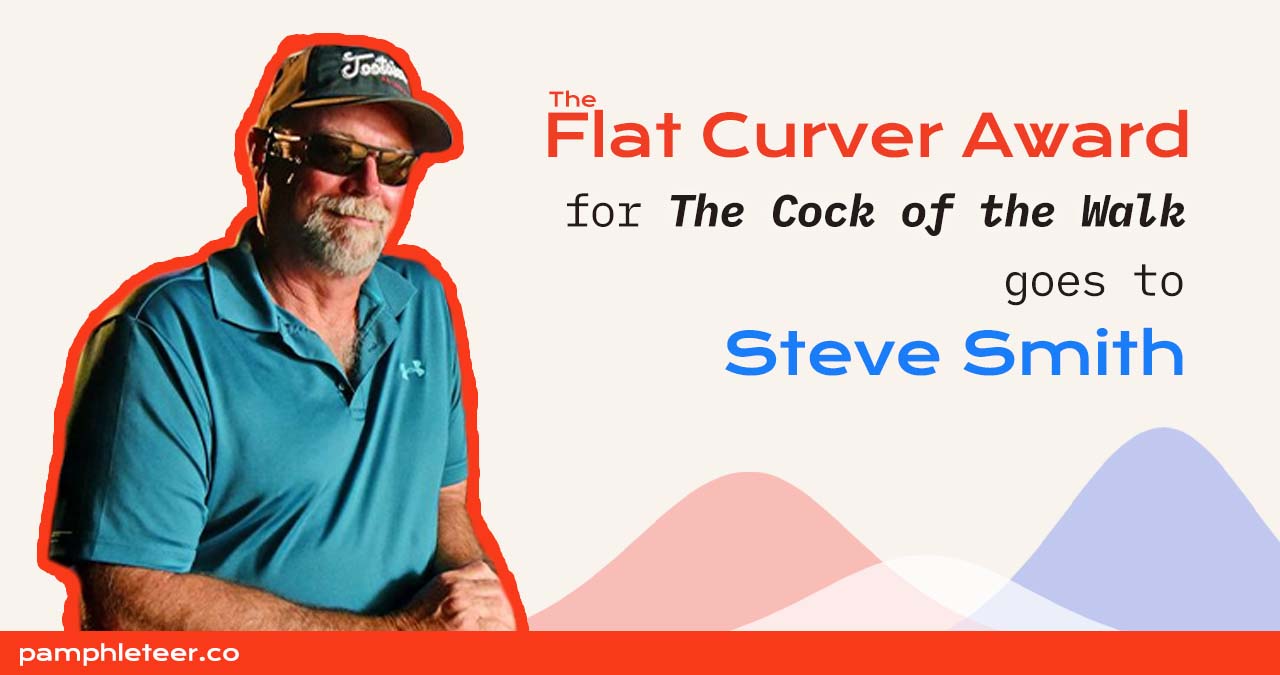 Steve Smith
The Flat Curver Award for The Cock of the Walk
Before the TN state of emergency, Metro's Department of Health issued social distancing and masking guidance for Tennessee businesses. Most followed and many even closed down before the state or the city issued an official order. Much of Lower Broad and its patrons, however, went along with business as usual. At the time there were zero deaths in TN and only nineteen cases traced to bars in the city. To Mayor Cooper, the guidelines weren't optional, so he sent in his Chief Medical Director, Dr. Michael Caldwell, who ordered all bars to close and restaurants to limit capacity. According to Cooper, the Chief Medical Director had the power to issue such orders.
Steve Smith, the rooster of Broadway, owner of Tootsies, Rippys, The Diner, Kid Rock's Honky Tonk, and several other Lower Broad establishments issued a statement that he'd only comply under a statewide order, and therefore, chose to keep his bars open. He walked that back shortly after, presumably after some legal advice and reluctantly closed his bars.
Upon reopening in late April, Smith's establishments were oases of normalcy where patrons could be relatively free of Covid tyranny, and Cooper punished him for it. Smith received fines for radical things like not forcing his patrons to wear masks or allowing them to order at the bar. Meanwhile, Nashville protesters and rioters were allowed to gather en masse, unopposed. In response, Smith joined a lawsuit, filed by Geoffrey Reid — owner of The Local Spo — naming Bill Lee, John Cooper, AG Herbert Slatery and Dr. Michael Caldwell as defendants, calling out the unfair treatment of Broadway bars. Important note: Mayor Cooper had armed guards outside of his house during the riots.
When establishment media inquired about Smith's noncompliance, he responded with a healthy amount of mockery, which we, of course, applaud. This was on full display during a 2021 phone conversation with the Scene. Smith answered the phone and let them know that he was in Palm Beach golfing with Trump and Kid Rock. At first he went into a drunken anti-Covid tyranny rant, but sincerity began to fade quickly and he and Kid Rock started toying with the interviewer, calling him son and whipping out "deez nuts" jokes. The self- righteous Scene interviewer, Steven Hale — a Pamphleteer favorite — didn't find it funny. All interviews with establishment media should be treated with such levity.