No. 114: The Phantom of the White House
⁂ Nashville's Alt-Daily ⁂ Maps & LInes · Woo-Girls · Ford Forever · Man Who Wasn't There · Powell Gets the Cane · Much More!
Good morning, everyone.
We've got a cool, cloudy day with a small chance of rain in the afternoon here in Nashville. Below, we talk about redistricting, the new deal with Ford, and mourn (or celebrate) the end of woo-girls parading around town in mobile hot tubs.
In the National section, we talk about Joe Biden's Phantom of the Opera-like presence — without the attendant romance — as the "most ambitious" spending package since FDR gets reduced to size and how Jerome Powell is the Left's new marked man.
Thanks for reading.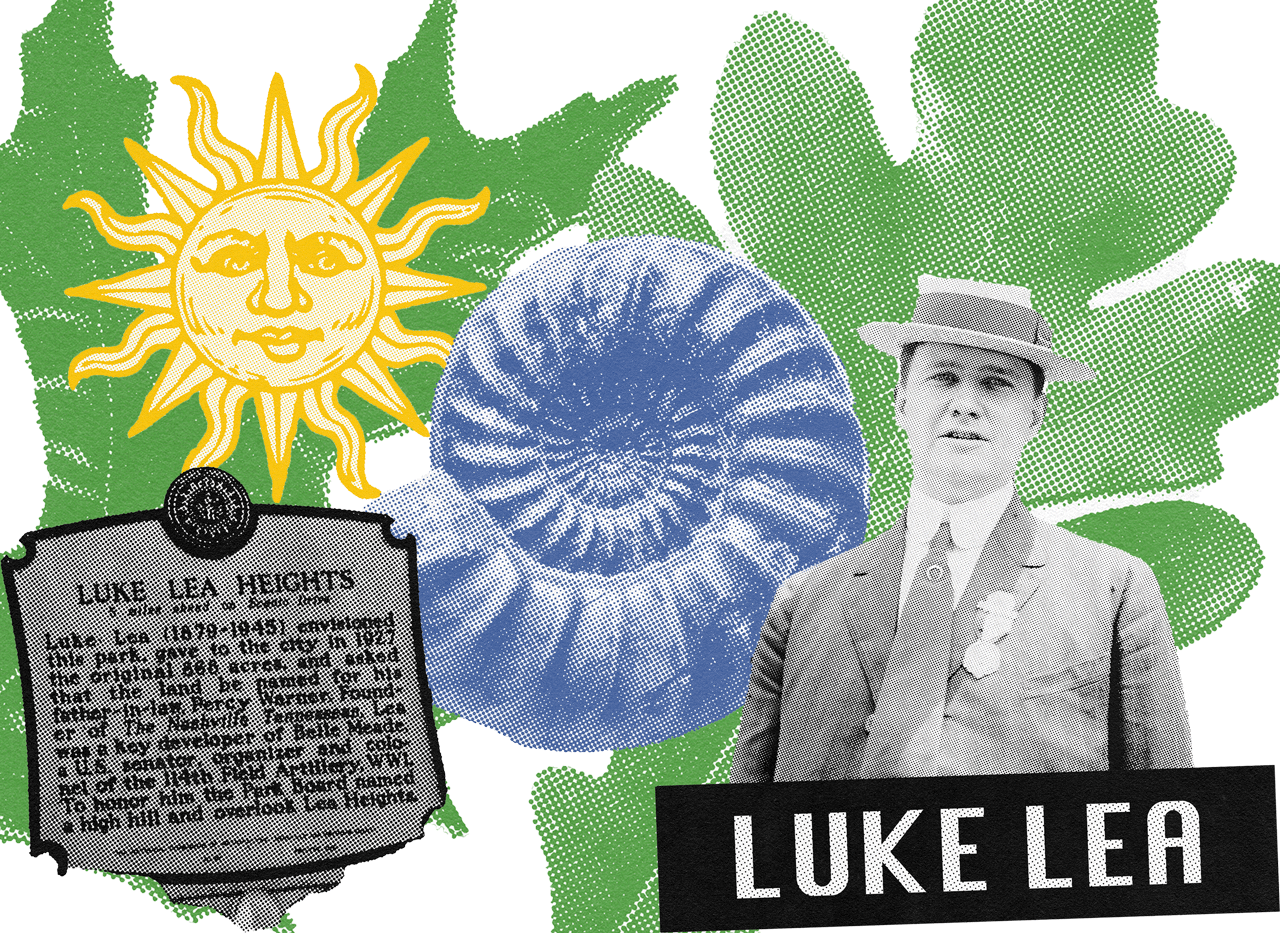 🗺 MAPS AND BATTLE LINES
'Tis the season for redistricting. Last Friday, Metro Planning Commission released their first drafts for the redistricting of Metro Nashville. There are actually two separate proposals that the commission is responsible for. One for Metro City Council districts and the other for School Board jurisdiction. Redistricting happens every 10 years following the Census and is meant to ensure the accurate and fair representation of an area's demographics.
Metro City Council members and School Board members both serve terms of 4 years. Redistricting that happens to fall in the middle of these terms does not actually go into effect until there are new elections, therefore we won't be seeing the application of new districting decisions immediately after approval.
There's still time to put in your two cents. In fact, the Metro Planning Commission has put together a very navigable website with informative overviews of the factors they consider while redistricting, along with side-by-side comparisons of what the current and proposed districts look like.
Redistricting is a reminder that commonality in representation is the goal of representation. It is all too easy to dismiss the importance of the constant struggle between varying wills, ideas, and ideals, but that is exactly what makes our society distinct. Compromise means gridlock and gridlock means protection against the extreme swings of tyranny.
🎉 METRO STOPPED THE WOO-GIRLS
The Metro Council voted 33 to 3 in favor of enacting stringent regulations on the infamous transpotainment industry, namely a ban on alcohol sales and consumption on all party vehicles starting on December 1st. Detractors of the measure claimed the bill would effectively "kill an industry" and immediately put people out of work. Council Member Freddie O'Connell, the sponsor of the bill, promises that the alcohol ban is only temporary until lawmakers discover a more saleable avenue for allowing alcohol on party vehicles.
🚙 FORD FOREVER
Lawmakers committed to spending nearly $900 million to get the new Ford electric truck plant off the ground yesterday, concluding the special session called together to discuss the deal. The money will go towards tax incentives, infrastructure around the plant, a new trade school to feed into the plant, and partnerships with regional schools, including Shelby County, to prepare future workers. The plant will bring 6,000 jobs to the state.
Next week, legislators will gather for the highly anticipated Covid Special Session which will address the state's pandemic response and, in particular, mask mandates in Tennessee schools.
DEVELOPMENT
Portion of Midtown auto dealership site sells for $32M (Post)
New York company seemingly seeks SoBro tower (Post)
Lower Broadway building sells for $24.5M (Post)

🧖‍♂️ THE MAN WHO WASN'T THERE
Joe Biden has only participated in 10 interviews since taking office and none since Labor Day. For comparison, at this point in Obama's presidency, he had conducted 131 interviews and Trump 57 interviews. White House officials blame the lack of interviews on D.C. press outlets being "too focused on process, which is not the message Biden wants to get to voters." Nods politely, "Right."
Nowhere is his absence more acutely felt than as regards the shrinking $3.5T End All Pain and Suffering Bill which media outlets have described as the hallmark of Biden's presidency and an initiative on par with FDR's New Deal in both scope and ambition. His measly "town halls" in blue states appear more perfunctory than persuasive and maybe this is because, as Dan McLaughlin observes:
Public arguments by this president don't help. They persuade nobody of anything. The bully pulpit has been reduced to a walker. Nine months into his tenure, Biden is already a spent force that nobody listens to. In terms of his influence, he went directly from honeymoon to lame duck. It is still likely that the Democrats will pass somethingthis year — and whatever they pass, Biden will sign, and everybody knows it, so his actual leverage is zero.
It seems more likely that the White House is dealing with its own shortage of medication to jolt the man back to life. Maybe their medicine cabinet isn't big enough to accommodate interviews.
📻 POWELL GETS THE CANE
Jerome Powell, Chair of the Federal Reserve, is under a lot of pressure. Just this week, a story broke detailing how Powell sold millions in stock back in October 2020 just before the market had its worst month since the start of the pandemic in March. The news comes not long after two Federal Reserve officials resigned when faced with similar accusations.
Liz Warren has been the most vocal critic of Powell and the news of Powell's trading activity should be considered within this context. Warren, who has taken up the mantle of championing anti-corruption measures such as prohibiting trading from sitting government officials and barring former officials from working as lobbyists, called Powell a "dangerous man" in a hearing last month.
The subtext of Warren and other Democrat lawmakers supporting the replacement of Jerome Powell who they claim is too "hawkish" is that they want a Federal Reserve Chair more sympathetic to the cause. Crudely put, they want someone with a quick trigger finger, unafraid of manufacturing more cash to prop up any number of social initiatives flying through the Chambers of D.C. Naturally absent from Warren's animus is the newly anointed Queen of Stonks, Nancy Pelosi.
HEADLINES
Trump announces media company, social media platform coming next month (NY Post)
The wealthiest 10% of Americans own a record 89% of all U.S. stocks (CNBC)
Border Arrests Hit All-Time High (NRO)

THINGS TO DO
Tonight
📽 October Movie Series: Nightmare Before Christmas @ Tailgate Brewery, 7p (Info)
🏒 Nashville Predators vs. New York Rangers @ Bridgestone Arena, 7p (Info)
🎸 Judas Priest @ Municipal Auditorium, 7:30p (Info)
COMING SOON
🏜 Dune Opening tonight
Paul Atreides, a brilliant and gifted young man born into a great destiny beyond his understanding, must travel to the most dangerous planet in the universe to ensure the future of his family and his people.
WE SAW IT
🧳 No Time To Die Go see it 🟢
A long and somewhat tedious Bond rendition serving as a poignant capstone to Daniel Craig's helm at the wheel before the franchise takes the long, slow fall into woke-ism. As always, there are cars, women, and guns in large quantities.

Thoughts and news concerning everyone's favorite viral pandemic.
HEADLINES
Around the Web
🕶 Lectures From Limousine Liberals The same people who sat at home praising essential workers as heroes now repay them with exclusion and sneering condescension
📈 Avoiding the Irreversible One of the most important charts there is
🍂 For Foliage and Smaller Crowds, Visit These National Parks in the Fall Enjoy changing leaves in Shenandoah and witness elk mating season in Rocky Mountain.
You Might Also Like
Words of Wisdom
"The perfect dictatorship would have the appearance of a democracy, but would basically be a prison without walls in which the prisoners would not even dream of escaping. It would essentially be a system of slavery where, through consumption and entertainment, the slaves would love their servitudes. "

Aldous Huxley