No. 185: The Revolutionary Principle
⁂ Nashville's Alt-Daily ⁂ Biden's Faux Pas · Ford Megasite · Sevier Park · Truckers · Bitcoin Treasuries · Much More!
Good morning, everyone.
Today, we take a look at some recent developments in Tennessee politics, look at some new plans for Sevier Park, pitch a new fundamental law of politics, and explore what might be keeping Bitcoin — the most successful investment of the past 10 years — off their balance sheets.
You can follow us on Twitter (@realpamphleteer), LinkedIn (@realpamphleteer), or Instagram (@realpamphleteer) for additional content.
Thanks for reading.

☡ Scuff Marks on the Dance Floor
Though it is business as usual on the hill, making the sausage is subject to variations just like anything else. There are hiccups, unforeseen events, and changes in circumstance - not to mention the back-and-forth that inevitably leads to stagnation.
Here are a few fancy moves that might prove to go down a little less than perfect.
FORD MOTOR COMPANY
Governor Lee called for a special session and legislators approved about a $900 million dollar spending package so that Ford Motor Company could build a battery factory in West Tennessee. The plant will put thousands of Tennesseans to work and secure another successful manufacturing operation within our state. A few weeks ago, Ford chose Walbridge as General Contractor for the plant that is projected to be operating  by 2025. Unfortunately, supply chain issues have caught up with the automobile company. A few days ago Ford announced that they will be scaling back production, and even halting production, at multiple plants due to a microchip shortage. Plants where work is suspended include Michigan, Chicago and Cuautitlan, Mexico. How this will effect Tennessee's deal is yet to be seen.
REDISTRICTING MAPS
On Sunday, Governor Lee signed into law the redistricting maps for Tennessee. Approved by both Houses, the maps redistricted both federal and state House and Senate districts. Controversially, Nashville is now split among three different districts instead of concentrated as one large district. This caused 5th district Representative Cooper (D) to resign after over 3 decades in public service. There have also been threats from Democrats saying that they plan to sue for gerrymandering. Those threats remain empty, but are fueled by successful lawsuits filed in other states. Since the ink from the Governor's pen hasn't even dried yet, we will have to wait and see how this shakes out.
MORGAN ORTAGUS
After former President Donald Trump surprised multiple Republican ticket contenders in the highly anticipated Tennessee 5th district Congressional race by announcing his endorsement of the unknown Morgan Ortagus, she officially filed to run on Monday. Though multiple movements across Middle Tennessee have been carried out by strong coalitions of what can be considered Trump's "base," this endorsement isn't sitting well with certain constituents in the 5th District. In fact, this endorsement pits Robby Starbuck against Ortagus in an odd showdown. Starbuck has kindled his entire campaign by energizing the MAGA base and engaging with other Trump allies. This opposition within the Republican primary may turn out to be a recipe for some party damaging mudslinging.
Well formed plans go awry every day. It reminds us of that saying: "Life's a dance, you learn as you go."
☀︎ SEVIER PARK GETS AN UPGRADE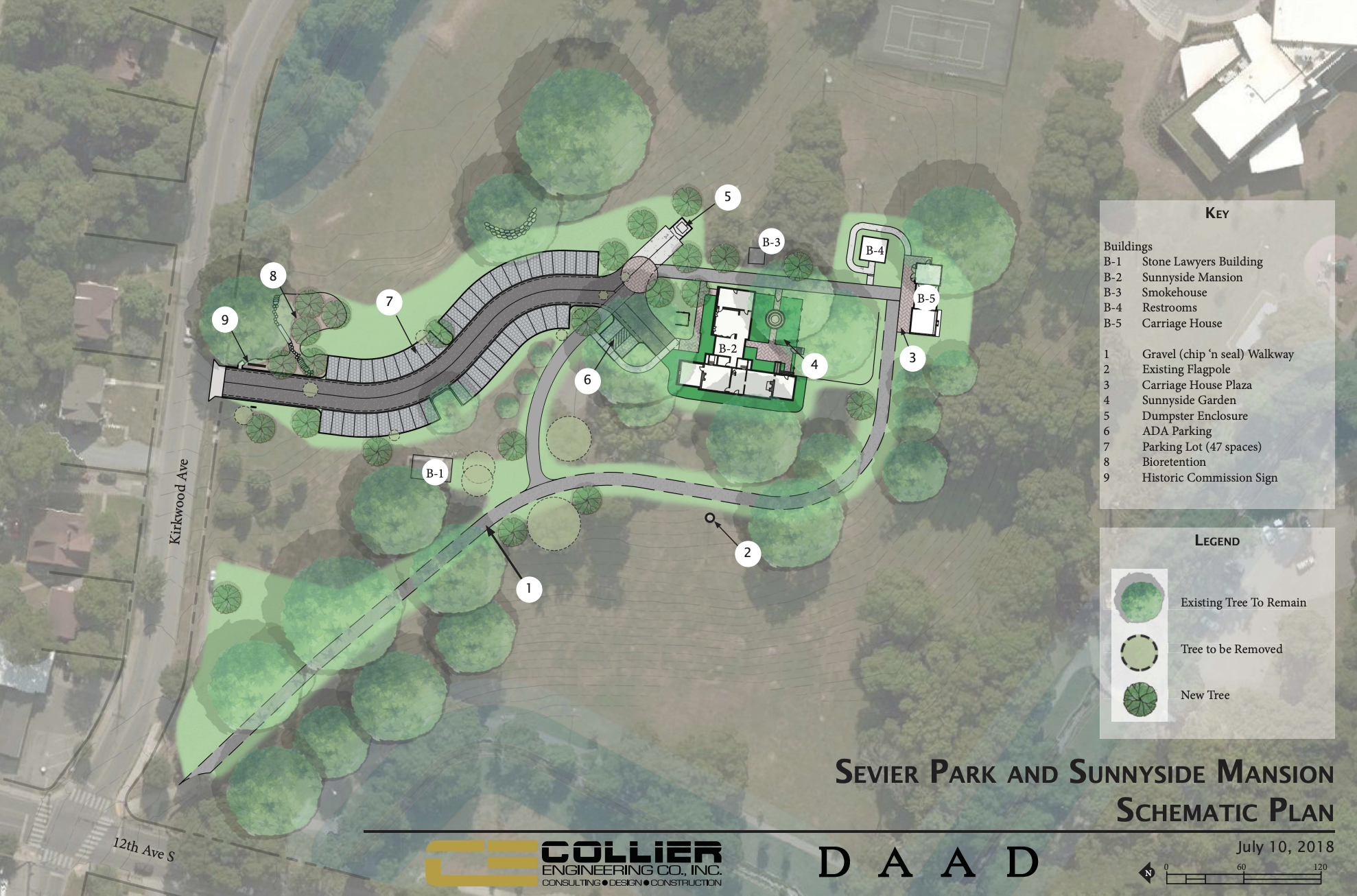 HEADLINES
DEVELOPMENT

⬆ WHAT'S HAPPENING IN OTTAWA?
In the age of polling, surveys, and governance by spreadsheet, it's difficult to get a handle on how popular a given thing is unless one trusts the polls and surveys. If we've learned anything over the past 6 or so years, it's that polls and surveys are more likely to be incorrect than correct. What can a survey tell us if not the truth?
For example, the Freedom Convoy in Ottawa that's sucked up news cycles around the world has definitively resonated with "the people", and yet, the numbers coming from Canada tell us another story. Take the fact that 80% of Canadians are fully vaccinated, or a study from Abacus Data that shows 68% of Canadians said they had "very little in common" with the protesters. In the same study, nearly 70% of Canadians oppose the protest altogether. Another poll shows that just 28% of Canadians support allowing unvaccinated truckers to cross the US-Canada border. And then there's the fact that 90% of Canada's truckers are fully vaccinated which dovetails nicely into the next observation.
A common pattern similar to the well-trotted out Pareto Principle (80% of outcomes result from 20% of causes) is what we'll call the Revolutionary Principle (90% of political action is motivated by 10% of the people). Bear with me here as this is somewhat of a sketch in the vein of the aforementioned "spreadsheet" rulers we've come to know and love, but there's a greater point.
A study of Twitter revealed that 97% of the political content is generated by 10% of the accounts on the site. This correlates well with our Revolutionary Principle which claims that the majority of the action comes from a small minority of people. Furthermore, the American Revolutionary War: at the start of the war, the Thirteen Colonies contained around 2.3 million people (500,000 of which were slaves). Over the course of the war, 231,000 Americans served in the Continental Army which approximates to almost exactly 10% of the colony's population.
The British had 8 million citizens and only sent around 25,000 soldiers in addition to the 25,000 or so Loyalists already in the States — many of whom eventually fled to Canada, incidentally. That comes out to less than 1% of the total British population, producing a number lower than our Revolutionary Principle demands. Maybe, in order to quell a rebellion of this sort, the hegemonic power needs to put up somewhere North of 10% of its population to fight. I'm sure that America's excursions in Afghanistan would bear this out.
This is all to say that the "majority" do not need to support a political movement for it to be effective or have an impact. In fact, history would likely indicate that the majority (the masses, as it were) would choose to sit out such conflicts for any number of reasons. In the instance of the Truckers, whatever freedoms they gain and at whatever temporary costs would spread outward from them and impact the lives of all citizens — in this case, this writer believes, for the better.
When people commend Trudeau for "not giving in to the mob" they seem unaware that the mob is the opposition to the protest whose health demands border on a crime against humanity — mask the children, vaccination by force, and never ending lockdowns. As the "numbers" above show, the majority of Canadians do not support the Convoy. The frothing Americans South of the border from Tucker Carlson to Elon Musk who have voiced support for the truckers indicate that outside the country, the protests might have more support than within it.
Trudeau's initial condemnation of a "fringe minority" might not be accurate, but neither is his description of a "mob" which is what he seems to have pivoted to in his most recent address. Trudeau is riding the mob — the vaccinators and the cowering Covidians advocating for all manner of government intervention to save them from themselves. Sad!
HEADLINES
◉ BITCOIN ON THE BALANCE SHEET
As regards limitations that might dissuade a company from adding Bitcoin to its corporate treasury:
Based on Generally Accepted Accounting Rules (GAAP) and Securities and Exchanges Commission guidance, digital assets must be recorded as indefinite intangible assets. That means they must be marked down for impairment losses but cannot be marked up for value gains, until the asset is sold.
Given crypto volatility, there can be wide swings between the carrying value of Bitcoin and its market value for the same period. For Microstrategy, that equated to a whopping $1.6 billion difference in June, according to the company, which has only gotten worse.
As of this week, Microstrategy owns a total of 125,000 Bitcoins, In the company's fourth quarter earnings, $110.5 million in gross profit got wiped out by a $147 million impairment loss from holding BTC. Given Bitcoin's rough start to 2022, the next quarter isn't expected to look much better.
But while it reported a carrying value of $2.85 billion in BTC for the last period, its same bitcoin holdings were worth $5.7 billion at market value.
It's likely that we'll see reforms in this area as companies like Microstrategy and Coinbase advocate for more sensible accounting rules around cryptocurrencies — Bitcoin in particular.
Source: Why Bitcoin accounting rules make it better to invest in 'a stack of comic books'
yahoo! finance, February 6th, 2022, Read Online
⚔︎ MISSIVES ⚔︎

THINGS TO DO
View the full calendar here.
⚜️ At Cheekwood, Spanning the Atlantic, The Arts and Crafts Movement, an international trend in the decorative arts that originated in the British Isles during the 19th century.
TONIGHT
🎸 Honky Tonk Tuesday @ American Legion Post 82, 5p, Free, Info
+ Two step lessons @ 7p, The Cowpokes @ 8p
🎺 Todd Day Wait @ The Underdog, 11:30p, Free, Info
+ Honky Tonk Tuesday afterparty, down the street
Get 'em while you can
🎸 Tedeschi Trucks Band (Feb 22, 23, 25, 26) @ The Ryman, 7p, $40+, Info for the 22nd, 23rd, 25th, and 26th
🔆 Jordan Peterson (03/22) @ The Ryman, 7:30p, $40+, Info
🎸 Buddy Guy (03/26) @ The Ryman, 7:30p, $80, Info
🐷 Primus a Farewell to Kings tour (05/09) @ The Ryman, 7:30p, $55+, Info

FROM THE ARCHIVE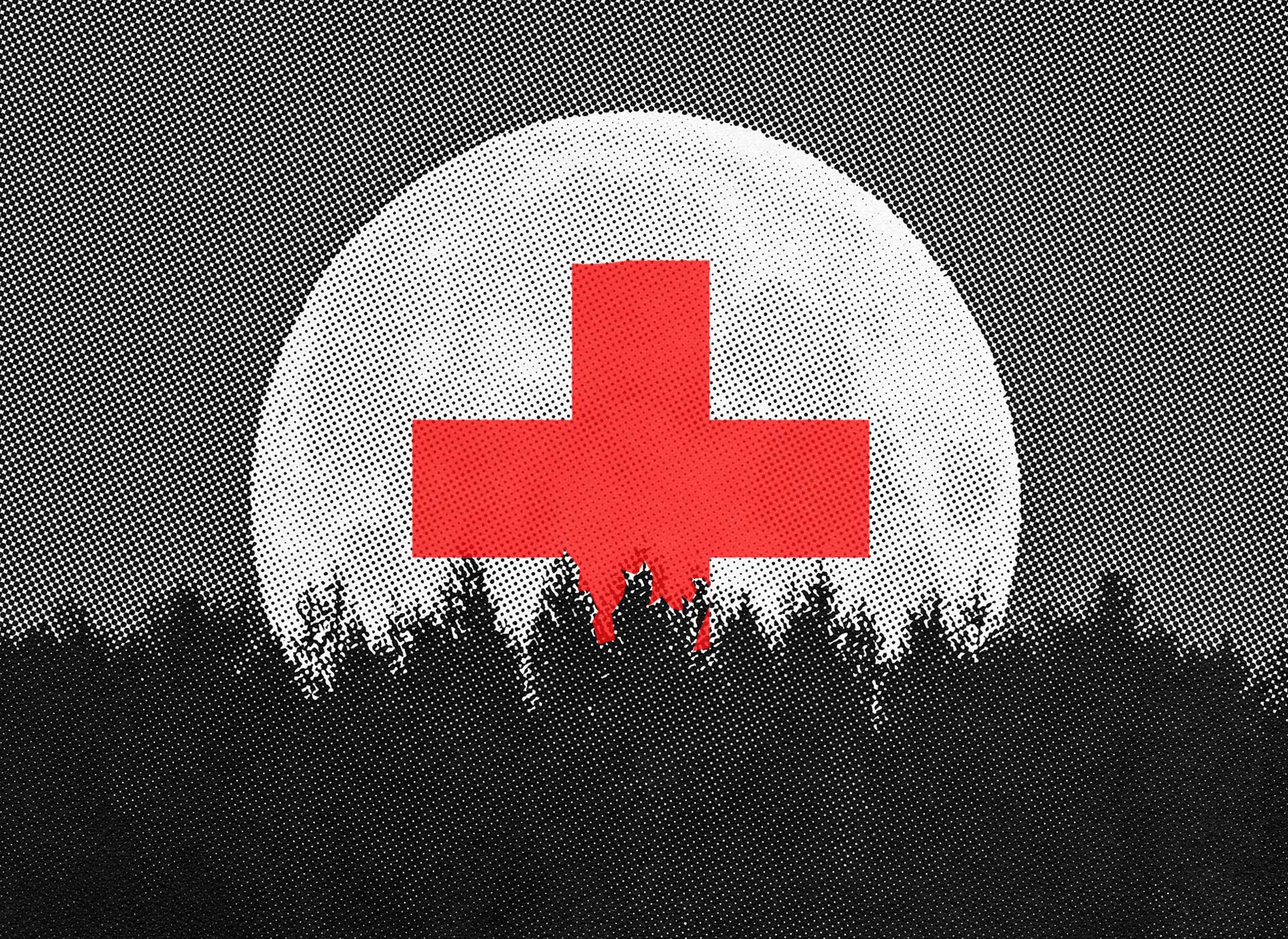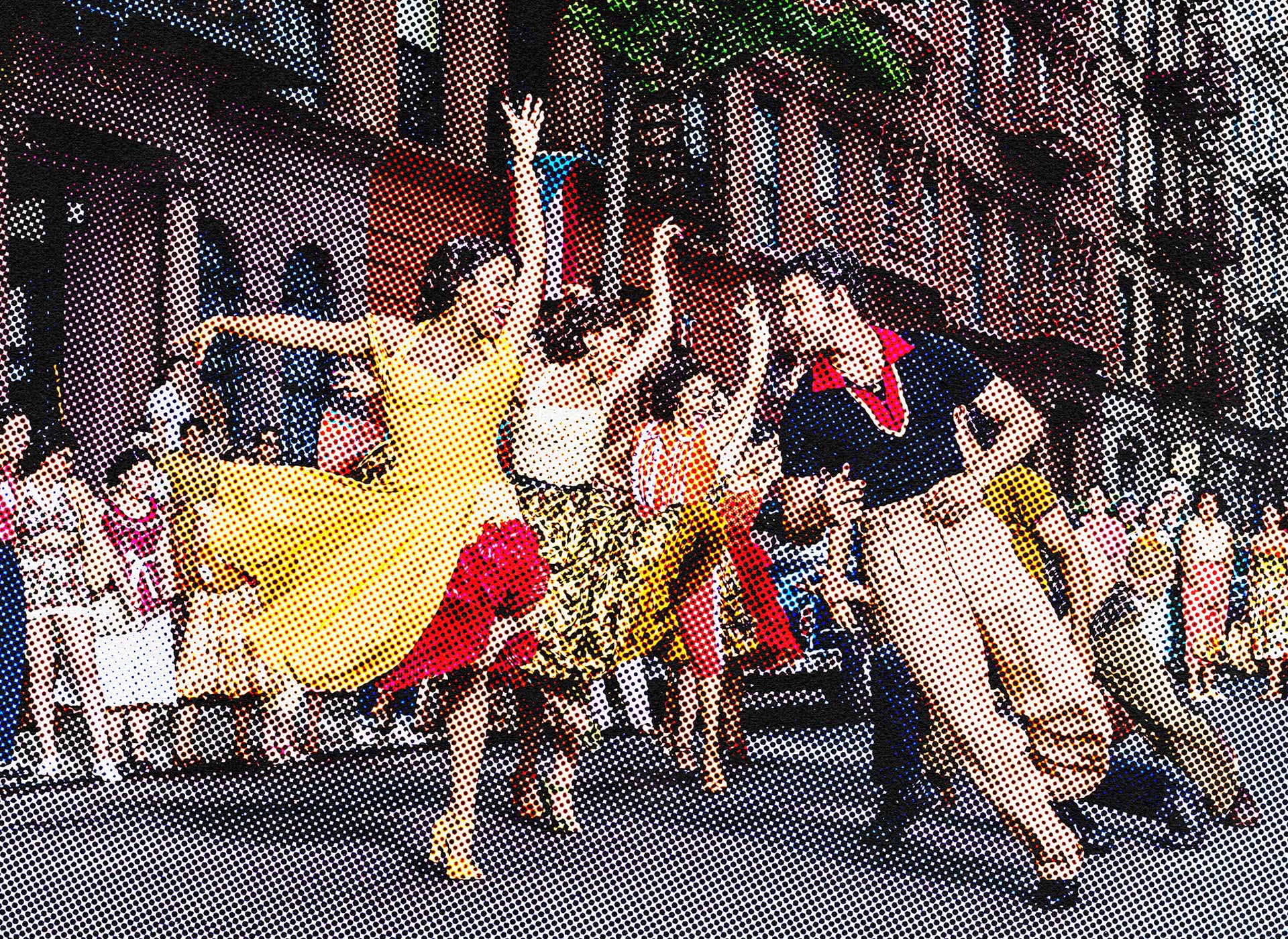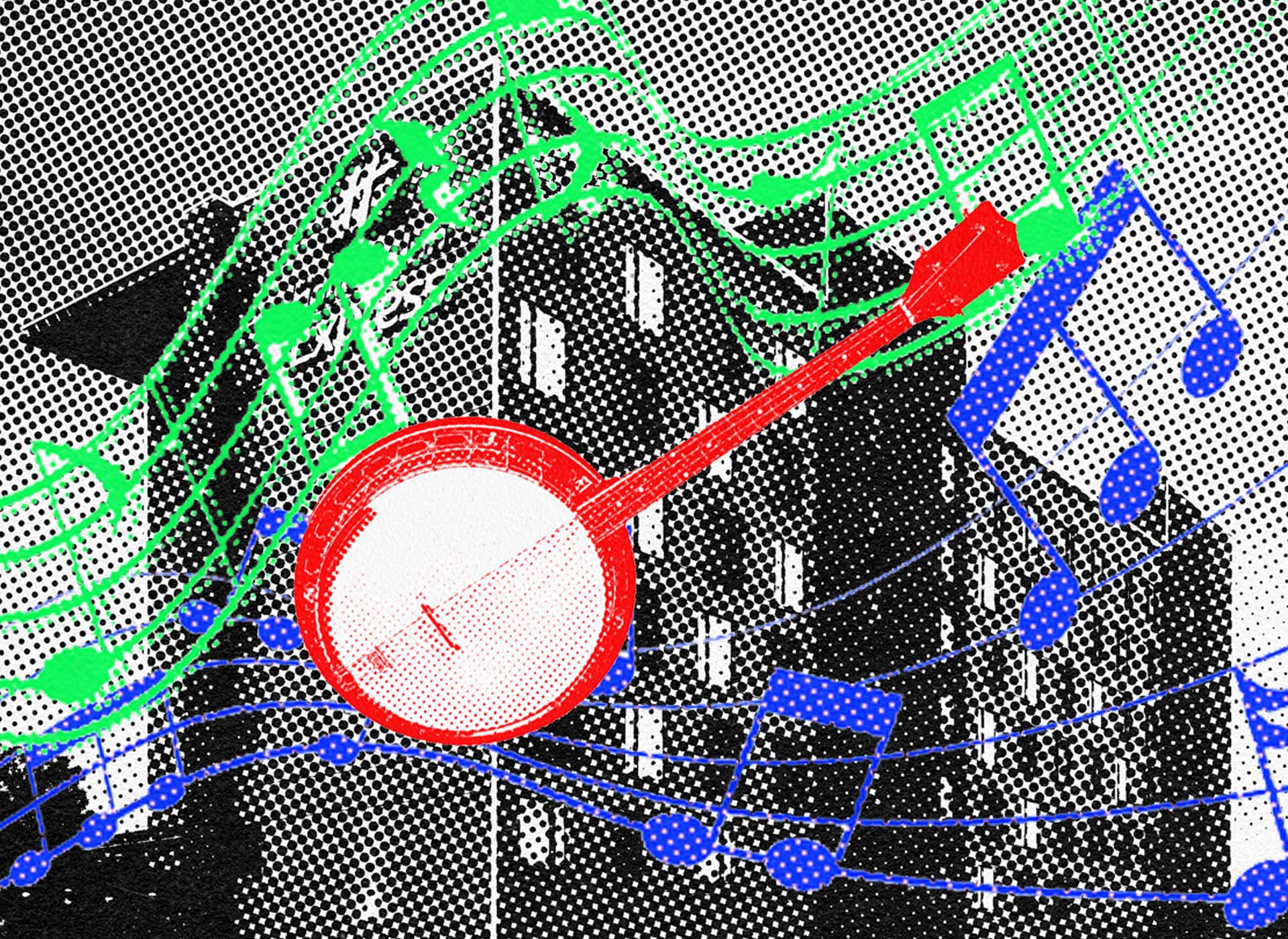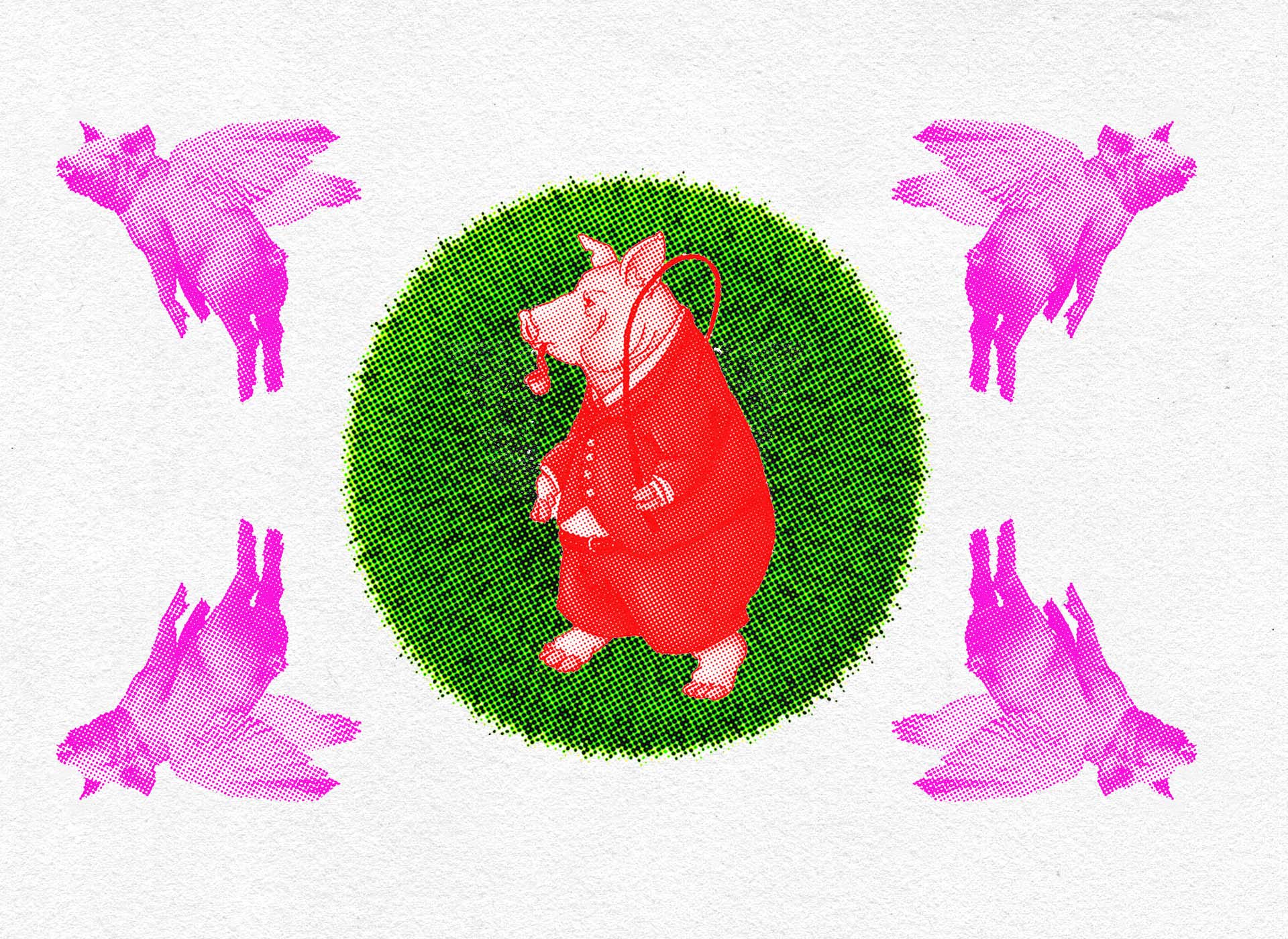 Around the Web
↩︎ Slow-Motion Suicide in San Francisco The city is carrying out a bizarre medical experiment in which they are helping homeless drug addicts use drugs. 'It's handing a loaded gun to a suicidal person.'
↡ How China Captured Hollywood Over this next century, China wants to use the movies to rebrand itself, and it has learned how to do so from the best.
✝ Whoopi Goldberg and the Old American Civil Religion Are we now free to choose our own particularist, perhaps ethnic, religion?
Political Theater Highlight Reel
Are we to hold Joe Biden to task for saying the N-word, or has he properly reformed his politics to render him immune from punishment?
"Society, man..."
Sometimes, you just want to burn it all to the ground...
You May Also Like
Words of Wisdom
A gladiator counts it a disgrace to be matched with an inferior, and knows that to win without danger is to win without glory. The same is true of Fortune. She seeks out the bravest men to match with her; some she passes by in disdain. Those that are most stubborn and unbending she assails, men against whom she may exert all her strength.

Seneca, On Providence III.2