No. 190: What's Tyranny to You?
⁂ Nashville's Alt-Daily ⁂ Tru-wh-eau · Metro · Committees · Coal · Traffic · Michelangelo · Much More!
Good morning, everyone.
Yesterday, Justin Trudeau invoked the Emergency Act for the first time in Canadian history giving the government unilateral power to encroach on people's rights, such as the right to free assembly, and even use financial means to cripple them. Trudeau insists that he doesn't want to use the military to break up the trucker's occupation of Ottowa, but given the stringent measures he's taken, it seems more likely than not that coercive measures will need to be taken.
A basic rule of negotiation is that if you want to avoid violent conflict with your opponent, you should always provide them a way out. Trudeau has shoved protesters against the wall and given them no recourse but to double down. The scorched earth strategy Trudeau is pursuing will end, in one way or another, with innocent people being punished. Talking to representatives of the convoy would be the peaceful route to settle the conflict, but he is totally unconcerned and uninterested in why people are upset. Clearly, the guy didn't read Plutarch — or even The Art of the Deal — and spent too long on the bottle as a child.
To understand how tyranny manifests in the modern world, it's crucial to understand how governments use emergencies to suspend rights and punish those who don't fit neatly into their plans.
Modern tyranny is softer now than it used to be. Governments no longer have the will or the license to outright declare a certain group of people the enemy of the state and put them to the sword for God and Country without building popular consensus. A different strategy to subdue political opposition must be pursued. In modern liberal democracies, this is achieved through the "state of exception" as expressed most clearly by Italian philosopher Giorgio Agamben.
A state of exception emerges during an emergency — such as COVID or a war — which government uses as an excuse to suspend citizens' rights and apply extra-Democratic measures to deal with the emergency. In other words, a unique set of circumstances — an emergency — demands that government suspend the rule of law in order to effectively deal with imminent threats to the rule of law or to its citizens. The example most commonly cited when describing the horrors of governing via emergency dictate is the Holocaust which influenced Italian philosopher Giorgio Agamben to explore this phenomenon in the first place.
In the Canadian's case, the "alt-right", "anti-vaxxx", "racist", and whatever else convoy is a direct threat to public health and Democracy itself, and thus, the Canadian government must pursue extra-Democratic means to quell it and save the public and Democracy. For context, the last three times the nation imposed martial law was during World War I, World War II, and in the 70s when Quebecois separatists were kidnapping and assassinating politicians. A protest by a bunch of truckers seems trivial by comparison, but these leaders have been brought up on governing by declaring an emergency so they're trigger happy.
Trudeau is telling Canadians, falsely, that the truckers are a threat to them when in reality they are a threat to him. By expressing the issue in this way, Trudeau outsources the violent impulse to the people who, if they buy into what he's selling, will give him license to pursue whatever measures he deems necessary to quell the unrest.
Trudeau has opened Pandora's Box and nations around the world are watching to see how the situation plays out.
Today, we preview tonight's Metro Council meeting, look at some other action up on the Hill, observe the growth of coal power production, and look at some information about traffic around the world.
You can follow us on Twitter (@realpamphleteer), LinkedIn (@realpamphleteer), or Instagram (@realpamphleteer) for additional content.
Thanks for reading.

↻ TONIGHT AT THE METRO COUNCIL
When: Tuesday, February 15, 2022 6:30 PM
Where: Historic Metro Courthouse 1 Public Square, 2nd floor Nashville, TN 37201 Metropolitan Courthouse
Agenda: Link to tonight's agenda
Live Stream: Link to tonight's live stream
WHAT TO EXPECT
Tonight's council meeting is mostly filled with abandonment and approval measures regarding water and sewer lines throughout the city. We will be following BL2002-1078. It is on its 3rd and final reading and will dictate insurance coverage for housing located in the newly drawn floodplains.
BL2022-1078
This ordinance authorizes the Metropolitan Government to adopt the revised Flood Insurance Rate Map (FIRM) to minimize dangers to life and property due to flooding and to maintain eligibility for participation in the National Flood Insurance Program (NFIP).
Are you now in a floodplain? Enter your address here to look up the new floodplain maps.
⃕ TOMORROW IN COMMITTEE MEETINGS
Let us know if something piques your interest and we'll attend the committee and do a write-up about it.
HB 1834 by *Hall, Griffey, Lamberth, Curcio, Howell, Beck, Moody, Hardaway, Doggett, Sexton J (SB 2103 by *Bell)
DUI Offenses - As introduced, requires a sentencing court to order a defendant who has been convicted of vehicular homicide or aggravated vehicular homicide due to intoxication and in which the victim of the offense was the parent of a minor child to pay restitution in the form of child maintenance to each of the victim's children until each child reaches 18 years of age and has graduated from high school. - Amends TCA Title 39; Title 40 and Title 55.
HB 1767 by *Gillespie, Griffey, Warner (SB 1988 by *Rose)
Sentencing - As introduced, requires a person convicted of aggravated assault or aggravated robbery, committed on or after July 1, 2022, to serve 100 percent of the sentence imposed by the court, or no less than 85 percent of the sentence imposed by the court less sentence reduction credits earned and retained. - Amends TCA Title 39 and Title 40.
HEADLINES
DEVELOPMENT

⇄ HOW'S THAT GREEN TRANSITION COMING ALONG?
Not well. Since 2019, more than $1.5 trillion has flowed across the coal supply chain as the world burns more coal than has ever been recorded. Of course, China accounts for nearly half — $748 billion — of these expenditures and continues to burn vastly more coal than any other nation or alliance by a country mile. The US and EU saw their coal usage jump 20% from last year while China saw its increase by 9%.
Due in large part to aggressive shifts away from carbon based sources of energy towards softer, less-reliable sources like wind and solar, and in the midst of a nuclear drought, nations seek out cheap energy just to keep the lights on.
Source: Coal Is Still Raising Trillions of Dollars Despite Green Shift
Bloomberg, February 14th, 2022, Read Online
⦚⌇⦚ TRAFFIC THE WORLD OVER
If you think traffic in Nashville or LA is bad, fear not for these cities pale in comparison to the rest of the world. Cities are ranked by congestion level which is expressed as a percent. If a city has a 53% congestion level, then a 30 minute trip in the city will take 53% longer (30 x 0.53 = 15.9 mins longer) due to traffic than it would during uncongested times.
Below, we show the city, its congestion level and hours lost per year due to traffic for the average driver.
WORST CITIES FOR TRAFFIC IN THE WORLD
Istanbul, Turkey – 62%, 142 hours lost per year
Moscow, Russia – 61%, 140 hours lost per year
Kyiv, Ukraine – 56%, 128 hours lost per year
Bogota, Colombia – 55%, 126 hours lost per year
Mumbai, India – 53%, 121 hours lost per year
WORST CITIES FOR TRAFFIC IN THE USA
New York City, NY – 35%, 80 hours lost per year
Los Angeles, CA – 33%, 75 hours lost per year
Miami, FL – 28%, 64 hours lost per year
Baton Rouge, LA – 27%, 62 hours lost per year
San Francisco, CA – 26%, 59 hours lost per year
OTHER NOTES
Source: TomTom Traffic Index Ranking 2021
TomTom, Read Online
⚔︎ MISSIVES ⚔︎

THINGS TO DO
View the full calendar here.
🖌 At the Cheekwood, Spanning the Atlantic, The Arts and Crafts Movement, an international trend in the decorative arts that originated in the British Isles during the 19th century.
TONIGHT
🎸 Honky Tonk Tuesday @ American Legion Post 82, 5p, Free, Info
+ Two step lessons @ 7p, The Cowpokes @ 8p
🎺 Todd Day Wait @ The Underdog, 11:30p, Free, Info
+ Honky Tonk Tuesday afterparty, down the street
Get 'em while you can
🎸 Tedeschi Trucks Band (Feb 22, 23, 25, 26) @ The Ryman, 7p, $40+, Info for the 22nd, 23rd, 25th, and 26th
🔆 Jordan Peterson (03/22) @ The Ryman, 7:30p, $40+, Info
🎸 Buddy Guy (03/26) @ The Ryman, 7:30p, $80, Info
🐷 Primus a Farewell to Kings tour (05/09) @ The Ryman, 7:30p, $55+, Info
🌕 Full Moon Cemetery Lantern Tour @ Montgomery Bell State Park, 7:30, $10, Info

NEW THIS WEEK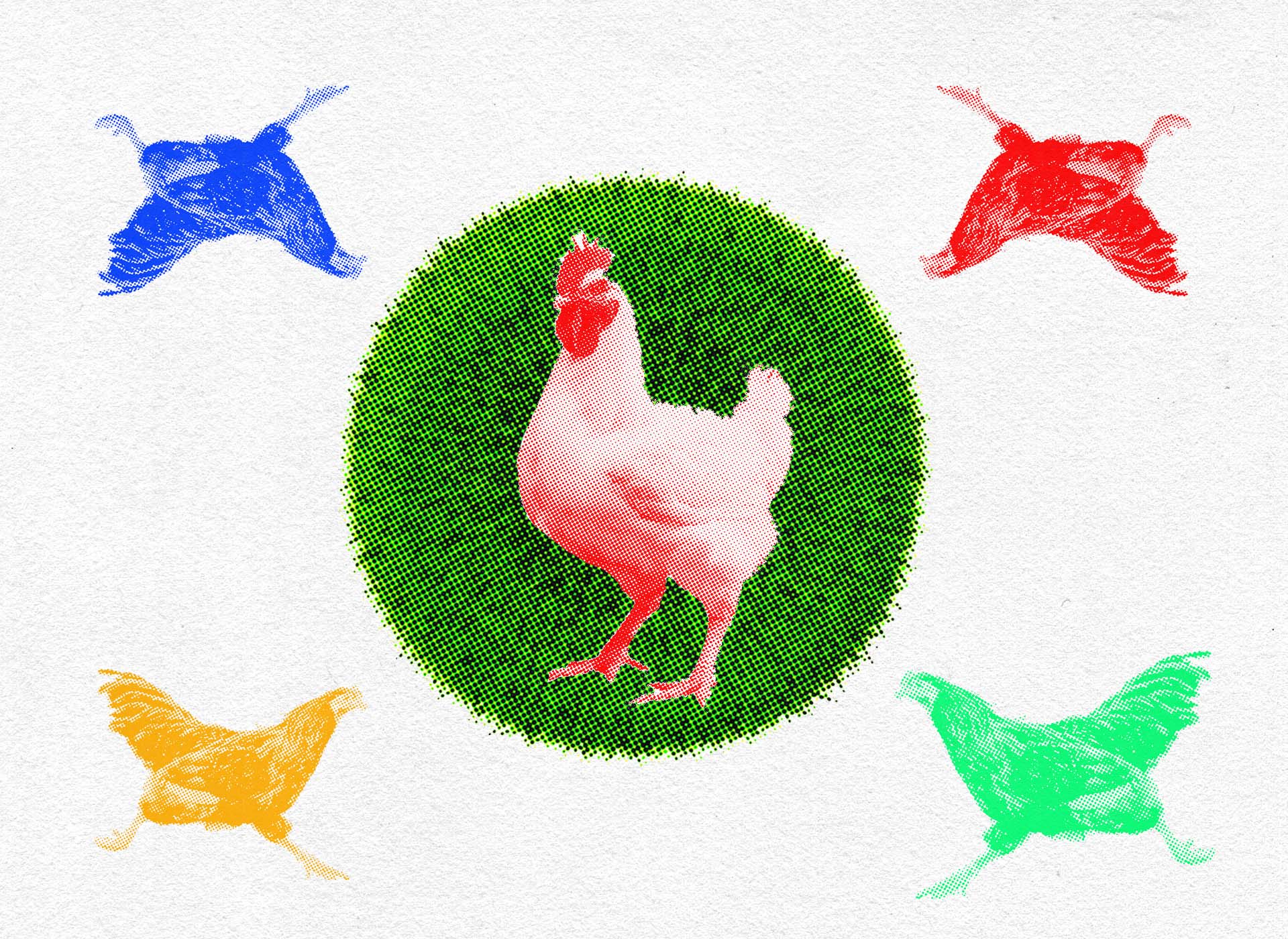 FROM THE ARCHIVE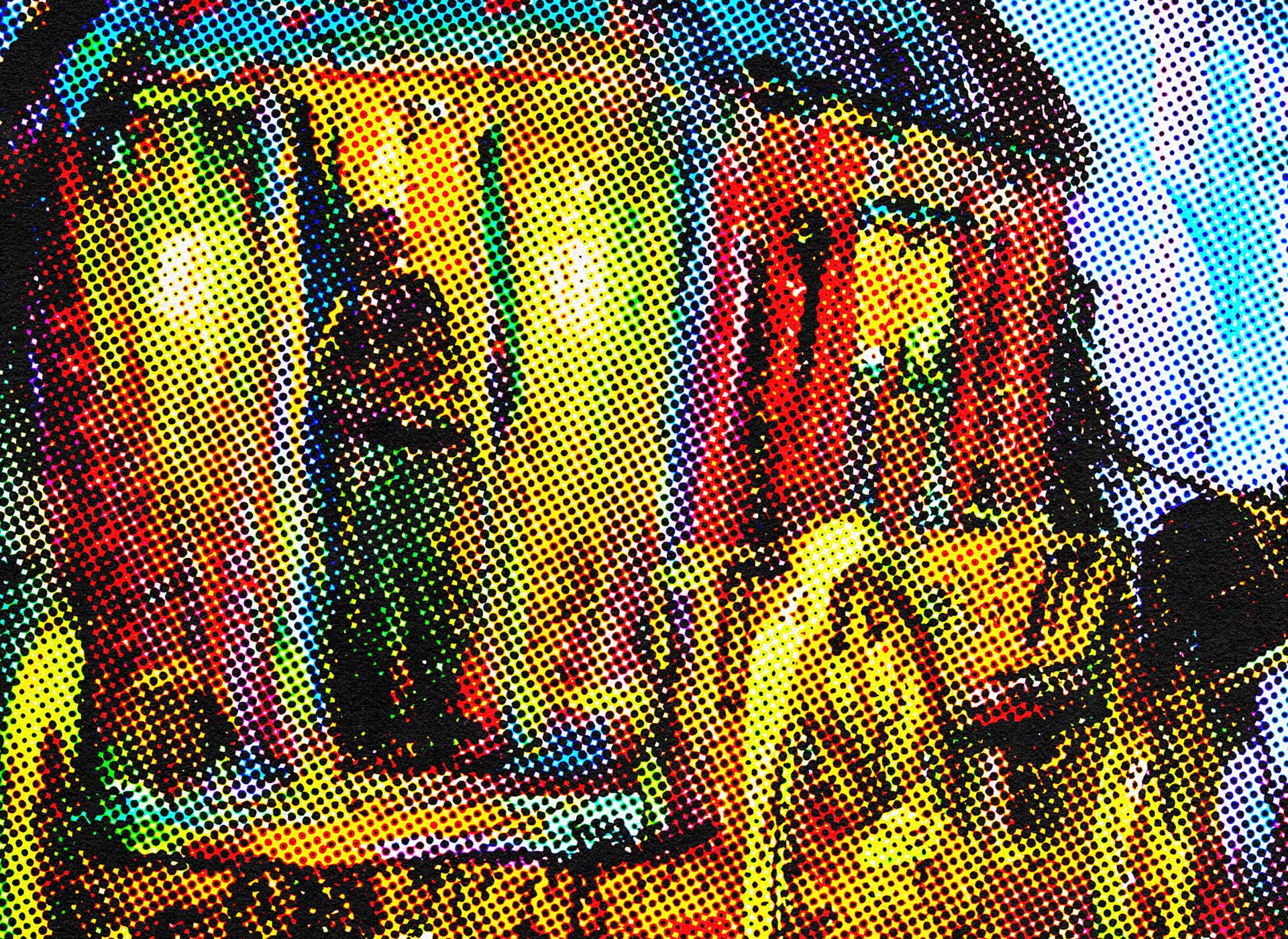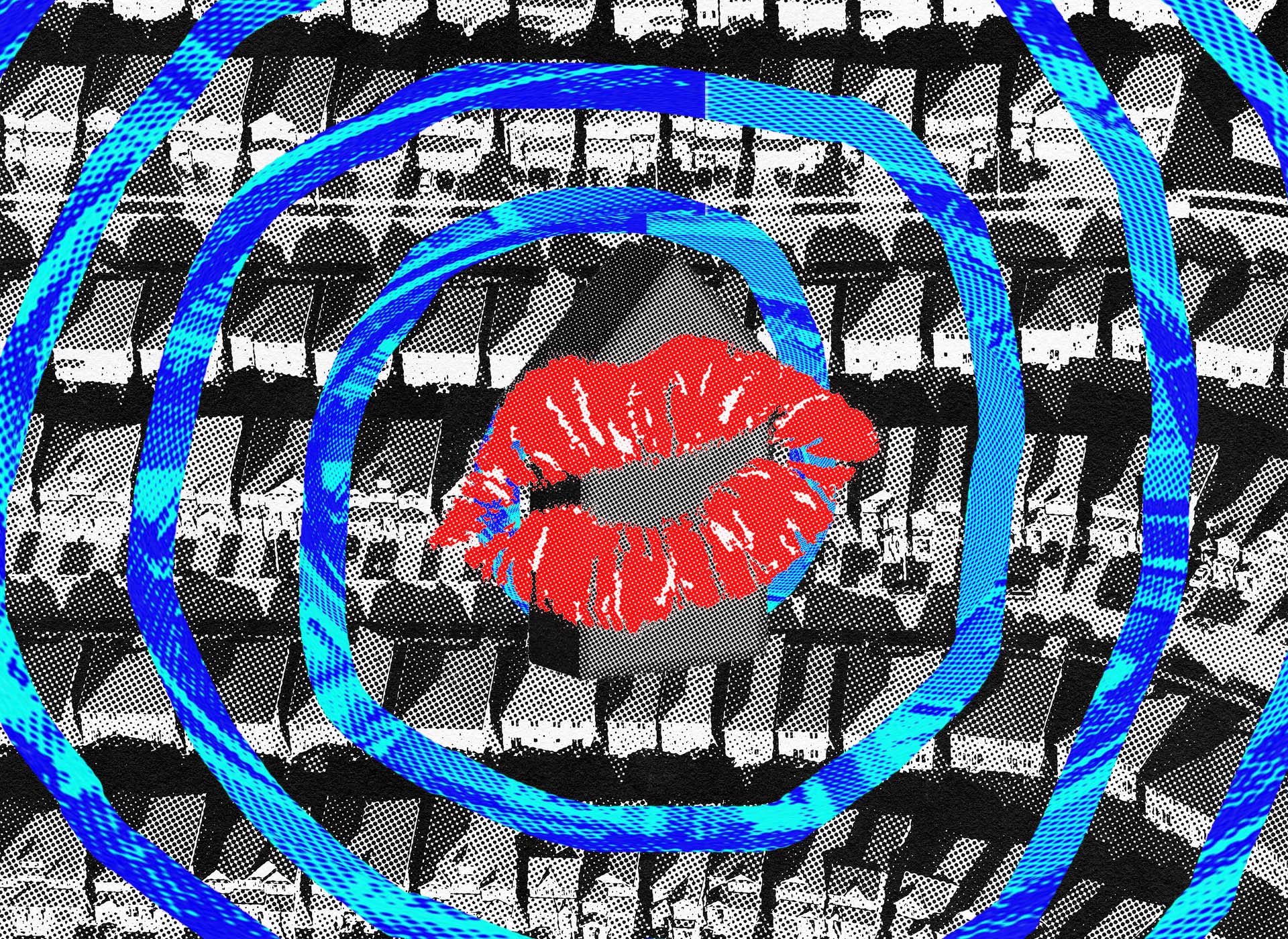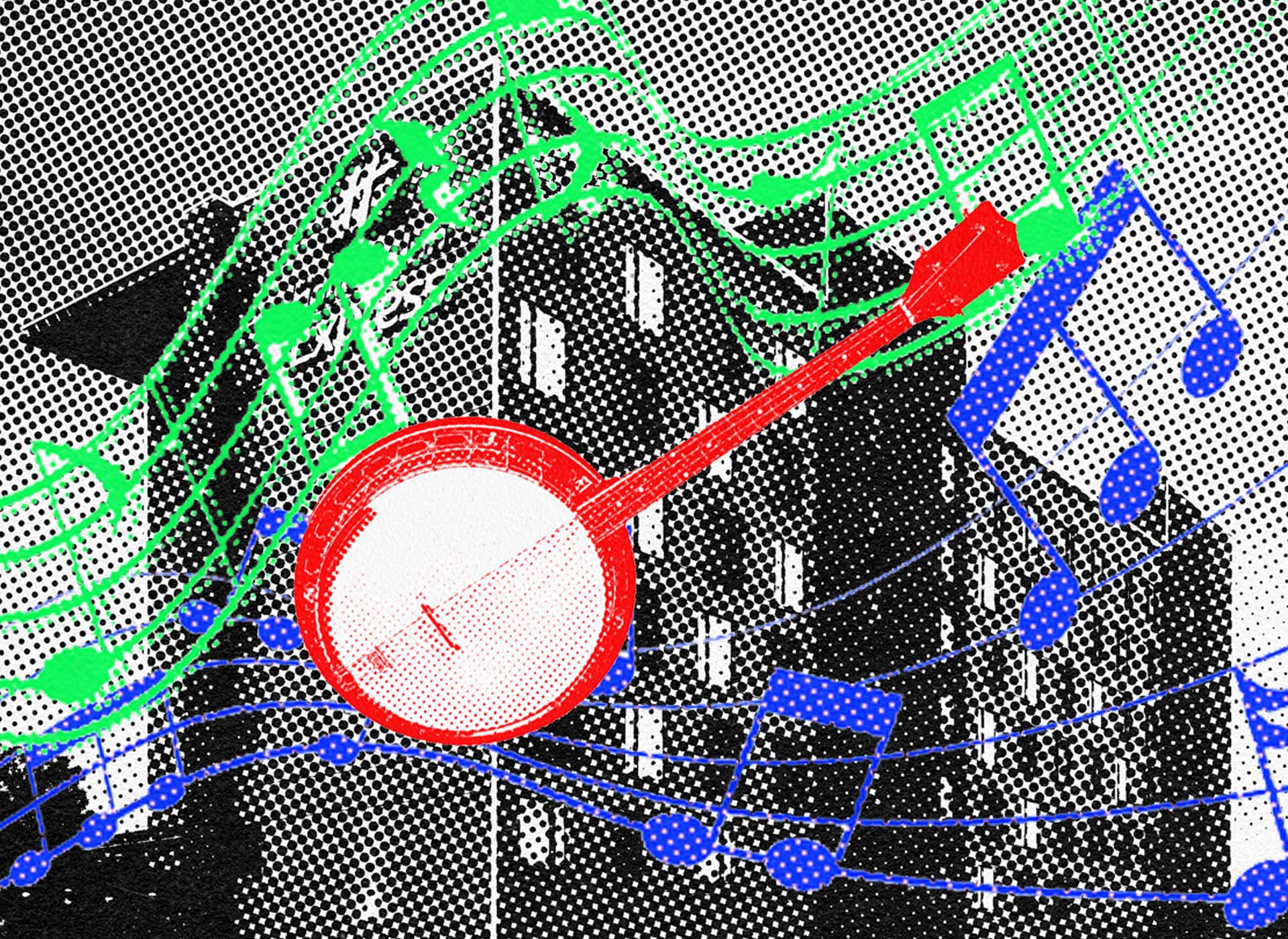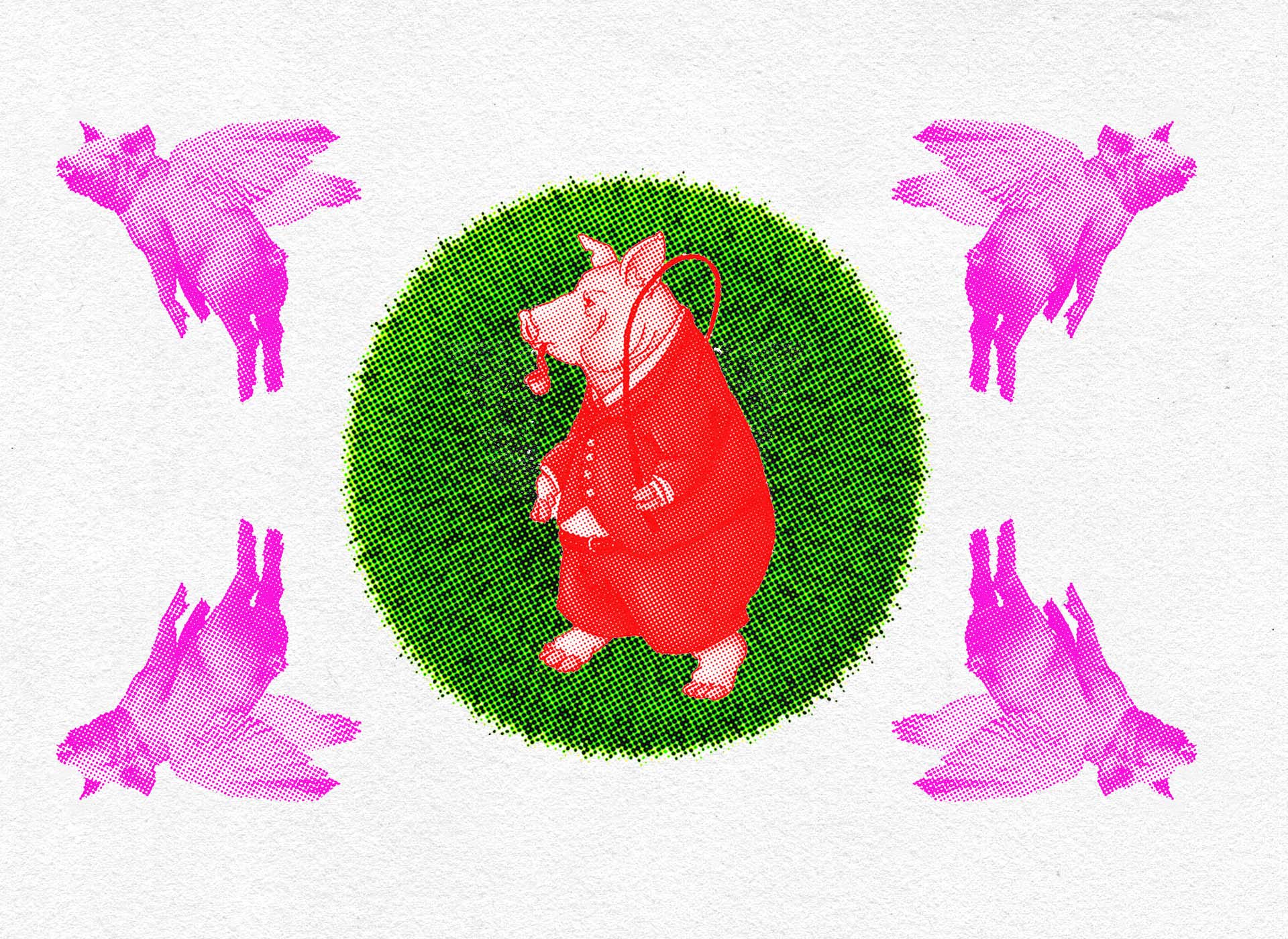 Around the Web
୭ How the tractor wars pulled us into modernity The widespread use of tractors on American farms came about through an odd set of trends and ideas — mostly unrelated and yet pushing in the same direction.
✎ "Aw, Partners, It's Been a Bitch." A Letter from Ken Kesey After His Son's Death The Author of One Flew Over the Cuckoo's Nest Recounts the Last Days of His Son's Life
➫ News for the Elite After abandoning its working-class roots, the news business is in a death spiral as ordinary Americans reject it in growing numbers.
Political Theater Highlight Reel
PA Senate Candidate releases 'Let's go Brandon' Super Bowl ad
Boston Mayor Michelle Wu's Livestream didn't work out how she hoped!
AOC questions if US will have a Democracy in 10 years: 'There's a very real risk' it won't last
You May Also Like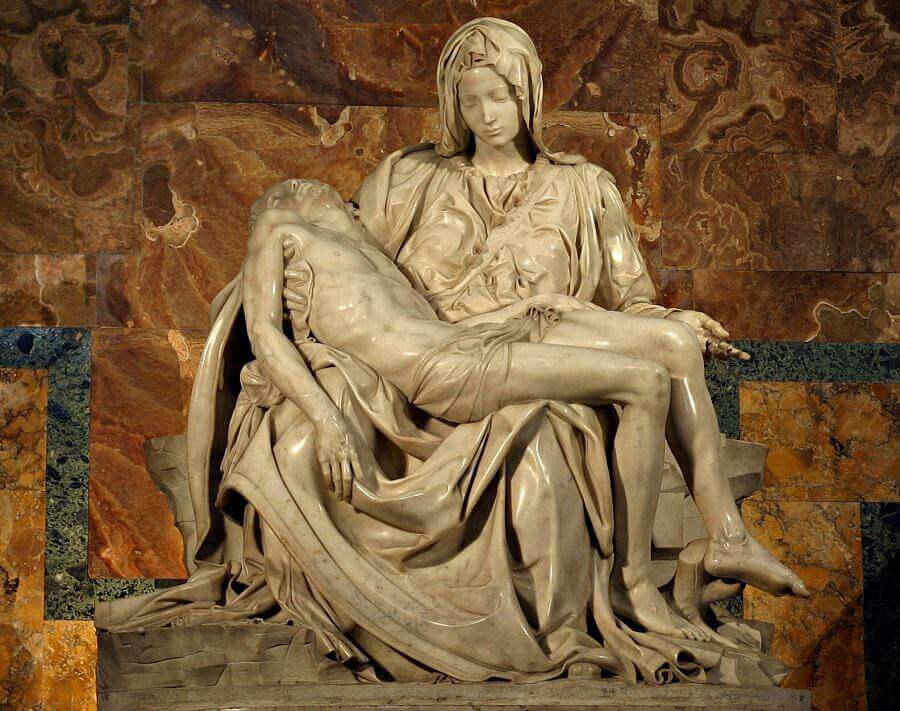 Words of Wisdom
"Modern totalitarianism can be defined as the establishment, by means of the state of exception, of a legal civil war that allows for the physical elimination not only of political adversaries but of entire categories of citizens who for some reason cannot be integrated into the political system."

Giorgio Agamben