No. 201: The State of the Gaffe
⁂ Nashville's Alt-Daily ⁂ SOTU · Council · Subsidies · Smarts · Farm Craters · Much More!
Good morning, everyone.
Joe Biden gave his first State of the Union address last night, and the gaffe-machine delivered with such gems as "Putin may encircle Kiev with tanks, but he'll never win the hearts and souls of the Iranian people" — wrong country, bud — "One way to fight inflation is to drive down wages and make Americans poorer" — mask off — and this writer's personal favorite, "You can't build a wall high enough to keep out a vaccine" — probably true and one of the few things we heard about COVID. The gaffes tended to contain more truth in them than any so-called facts rolled out during the speech.
For those slow on the uptake, the speech sat at a third-grade reading level. It was dominated by a long, 30-some-odd minute opening salvo about Ukraine and how the United States stood with Ukraine, supported freedom, etc. which sounded a lot like the kind of deranged call to arms only an 80-year-old with dementia could muster. Biden did crib some GOP talking points about controlling immigration and funding the police. No one, except a gaggle of clapping GOP seals, took them seriously. Funnily enough, when Biden mentioned border security, chants of "Build the Wall" broke out in the chamber. "Yeah, but no. Not like that," he seemed to indicate with all the energy and zest of a rotting head of cabbage.
Kamala dressed up as a UPS driver to show solidarity with the working class — presumably — and Nancy Pelosi's shirt was so low-cut that this writer had to avert his eyes when she stood up to applaud. Which she did. A lot.
These are all cheap jokes, of course, but what's a man to do when the crowd in the chamber reminded him more of inmates in a senior assisted living mental institution than a healthy, passionate, well-grounded group of leaders representing the free world?
As the speech plodded along, gas prices climbed above $110 a barrel. Don't worry though, Biden has a band-aid. Biden declared that the US and 30 other countries were set to release 60 million barrels of oil to cool rising prices. The US would contribute 30 million of those pushing its strategic reserves to their lowest level since 2002. For reference, the US uses just over 20 million barrels of oil a day. Like slapping a bandaid over a sword wound.
Though Biden indicated that Democrats were beginning to come around on common sense issues like crime and immigration — we remain extremely skeptical of these claims, of course — what they still don't seem to understand is the importance of energy independence. Nowhere in the speech did Biden once mention the importance of ramping up domestic energy production. That Biden has halted the disbursement of federal drilling permits and stopped the construction of the Keystone XL pipeline as core components of his domestic agenda should not be lost on you. Energy policy in the US remains, under the present administration, focused on Green Energy policy at the expense of both national security and economic stability.
Thanks for reading.
---
Congrats to Anna who won tickets to see Jordan Peterson at the Ryman tonight. We'll continue to roll out these ticket giveaways as concerts of interest pop onto our radar.
Today, we take a look at last night's council meeting, look at energy subsidies in the US, try to figure out why people think they're so smart, and direct your attention to a crater farm in the middle of Mexico City.
You can follow us on Twitter (@realpamphleteer), LinkedIn (@realpamphleteer), or Instagram (@realpamphleteer) for additional content.
---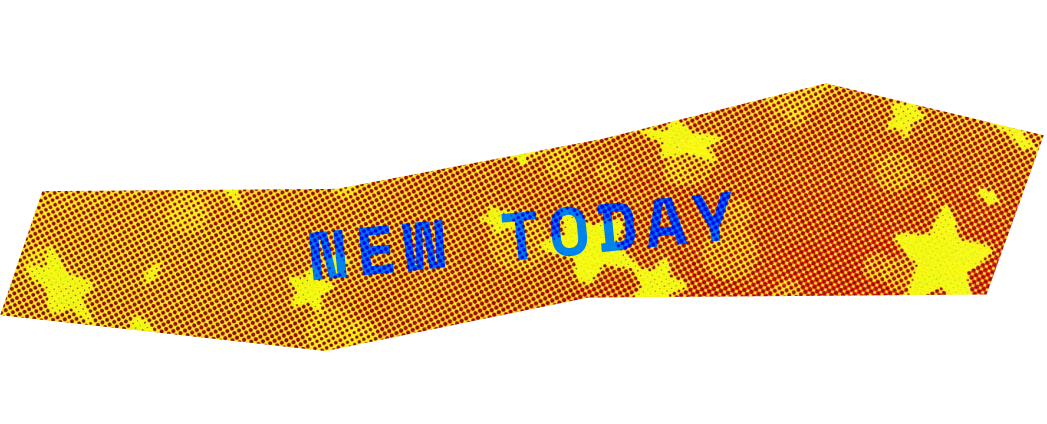 John Arra — a sagelike boomer who meditates on what past generations got right and wrong and what present generations would do good to remember — returns with his views from Way Out Charlotte Pike.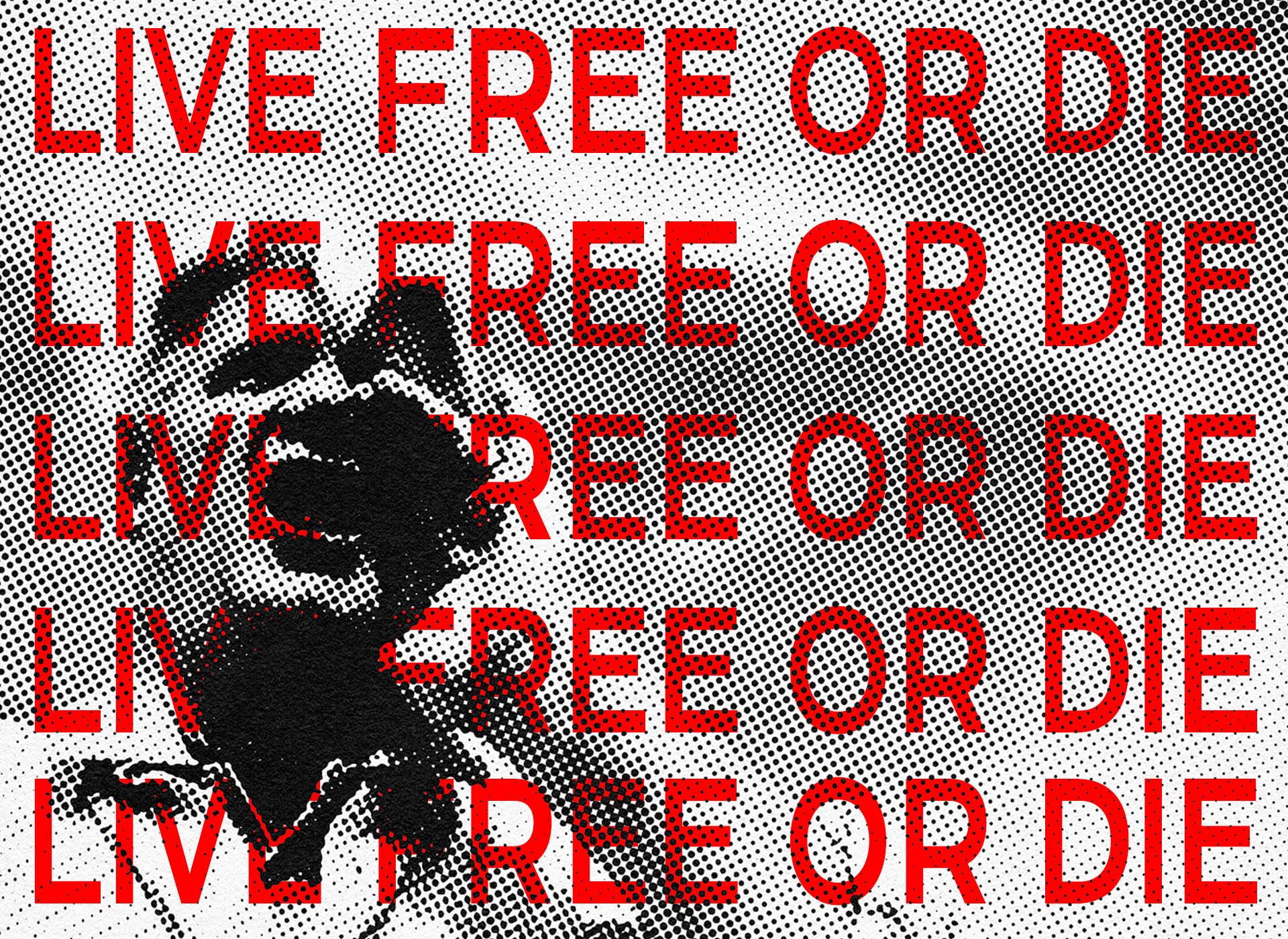 FROM THE ARCHIVE
Polite, a Poser, or a Pain in the… by John Arra (Read)

❍ LAST NIGHT AT THE COUNCIL
In last night's council meeting, you could feel the rubber hitting the road. The session started with Councilman Glover's resignation due to personal health issues. Glover has been a small, but consistent voice in the council for Conservative values. His voice will be sorely missed. There won't be a replacement with a special election. His seat will remain vacant until 2023.
Tennessee Boyscouts filled the council chambers as discussions of the metro area's light pollution took center stage in the chambers.
In further observations as of late, it has become evident in council meetings that district issues have personally affected each council member's response to certain issues. In response, solutions have become more proactive than political. Something we commend when it comes to politics.
When going over the opioid overdose crisis, Coucilmenber Hurt expressed her personal experience with the issue — even going so far as to recall a shortage of NARCAN, which is given to counter the effects of an opioid overdose. In the discussion, she expressed having to use NARCAN multiple times on just one individual to prevent the devastating effect of overdose. Fentanyl, among other street drugs, has been wreaking havoc in the Metropolitan area and the measures to better equip the metropolitan area with the means to tackle the issue ended up being met with consensus among the council.
There was also intense discussion surrounding the implementation of an extra public input process for metro area constituents to give input on the metro budget. In a good faith effort, a hearing has been scheduled for the next council meeting. On the floor, multiple members expressed that they did not wish to misguide constituents with a last minute input process if it would bear no fruit. Despite hangups, the process was voted forward but does not involve the mayor's office.
Lastly, a day of prayer was established in the meeting to show solidarity with Ukraine. It has been confirmed by the state treasurer that Tennessee does not have investments tied to Russian companies. It was also confirmed that there are no direct investments linked to China. The state capitol was lit with Blue and Yellow yesterday, and there will be a prayer event outside the Metro Courthouse at 8 AM on Thursday.
HEADLINES
STORIES
DEVELOPMENT
Hospitality company agrees to buy W Nashville for $329M (Post)
A New 5-Story Building Planned Next to Nudies Honky Tonk on Broadway (Now Next)
Marriott hotel planned for site next to Hume-Fogg (Post)

⚡︎ WHO'S MORE SUBSIDIZED?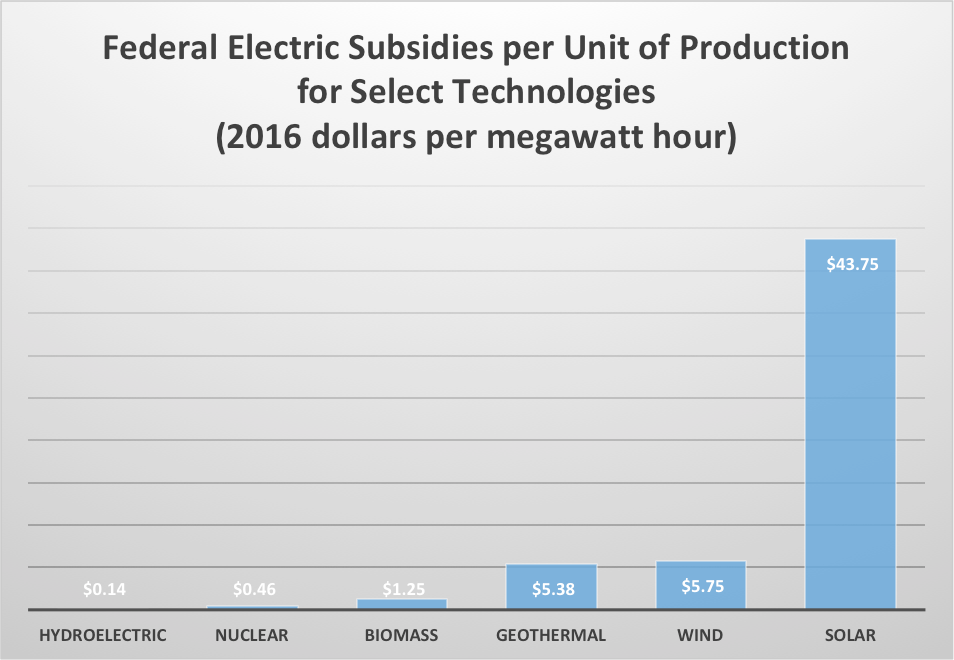 One of the blunt, untruthful talking points you frequently hear in favor of federal subsidies for renewable energy is that fossil fuels have benefited from them for years. "It's the most subsidized industry in the US," they say. The numbers indicate otherwise.
Federal subsidies to support renewable energy in the fiscal year 2016 totaled $6.682 billion (2016 dollars), while those for fossil energy totaled $489 million — renewables subsidies were higher by almost a factor of 14.
That's not to mention that per MWh generated, solar is more expensive than its next most expensive rival — wind — by a factor of 8. Additionally, nearly all of the subsidies directed at renewable energy go overseas to China who produces cheap panels with their own subsidies, slave labor, and cheap coal power. 85% of US solar panels are imported and 80% of panels installed in the US are from China.
Source: Renewable Energy Still Dominates Energy Subsidies
EIA, July 20th, 2018, Read Online
↟ YOU'RE SO SMART, BABY!
People are generally pretty bad at assessing their own intelligence. We even have a term for this. The Dunning-Kruger effect posits that people consistently overestimate their intelligence even with confronted with evidence indicating otherwise such as an IQ score, a work assessment, or regard from peers within a field.
Men and women in a relationship tend to overestimate their partner's intelligence by around 38 points according to a study. That's a huge overestimation. This could be due to people not being aware of what IQ values indicate, but what fun is it to think this is just a statistical aberration. Love is blind — and blinding.
Source: People tend to overestimate their romantic partner's intelligence even more than their own
Gilles E.Gignaca & MarcinZajenkowskib, January 28th, 2022, Read Online
⚔︎ MISSIVES ⚔︎

THINGS TO DO
View the full calendar here.
Notable events this week
TN Brew Works is serving 2,000 lbs of boilt crawfish on Saturday and Sunday
Black Dynasty Ramen is serving up high-quality ramen with guest chef, El Maizestro
Jordan Peterson is speaking at the Ryman tonight — The Pamphleteer will likely catch up with him at Robert's on Thursday.
⚜ Nashville Mardi Gras celebration guide

🖌 At the Cheekwood, Spanning the Atlantic, The Arts and Crafts Movement, an international trend in the decorative arts that originated in the British Isles during the 19th century.
TONIGHT
🎻 Bluegrass Night @ The American Legion Post 82, 7p, Free, Info
+ Gather, all ye pickers
🔆 Jordan Peterson @ The Ryman, 7:30p, $40+, Info
🍸 Electric relaxation @ Bar Sovereign, 9p, Free, Info
GET 'EM WHILE YOU CAN
🌕 Full Moon Cemetery Lantern Tour (3/18) @ Montgomery Bell State Park, 7:30, $10, Info
🎸 Buddy Guy (3/26) @ The Ryman, 7:30p, $80, Info
🐷 Primus a Farewell to Kings tour (5/09) @ The Ryman, 7:30p, $55+, Info
🎸 My Morning Jacket (9/23) @ Ascend Amphitheater, 7p, $40+, Info

FROM LAST WEEK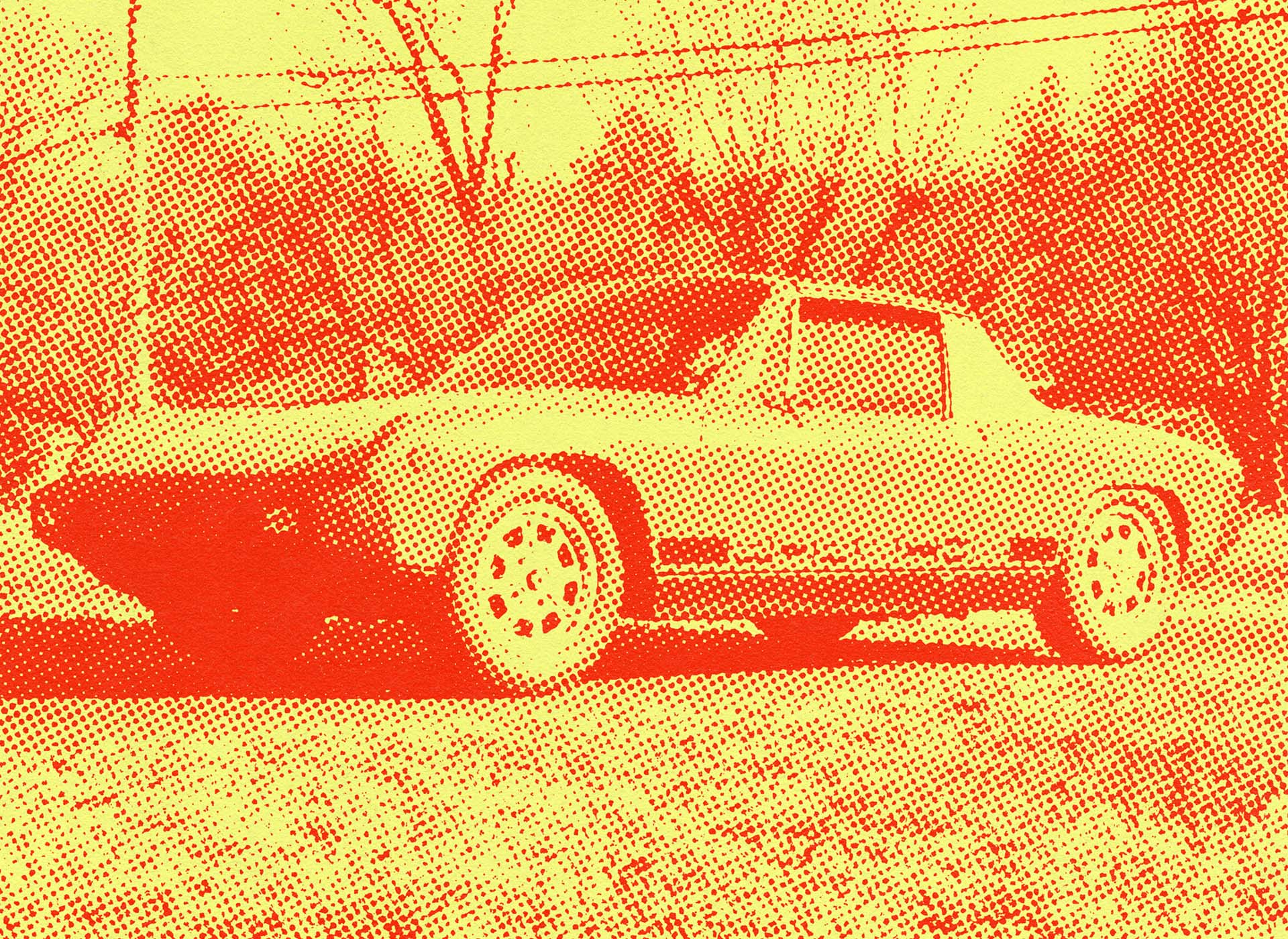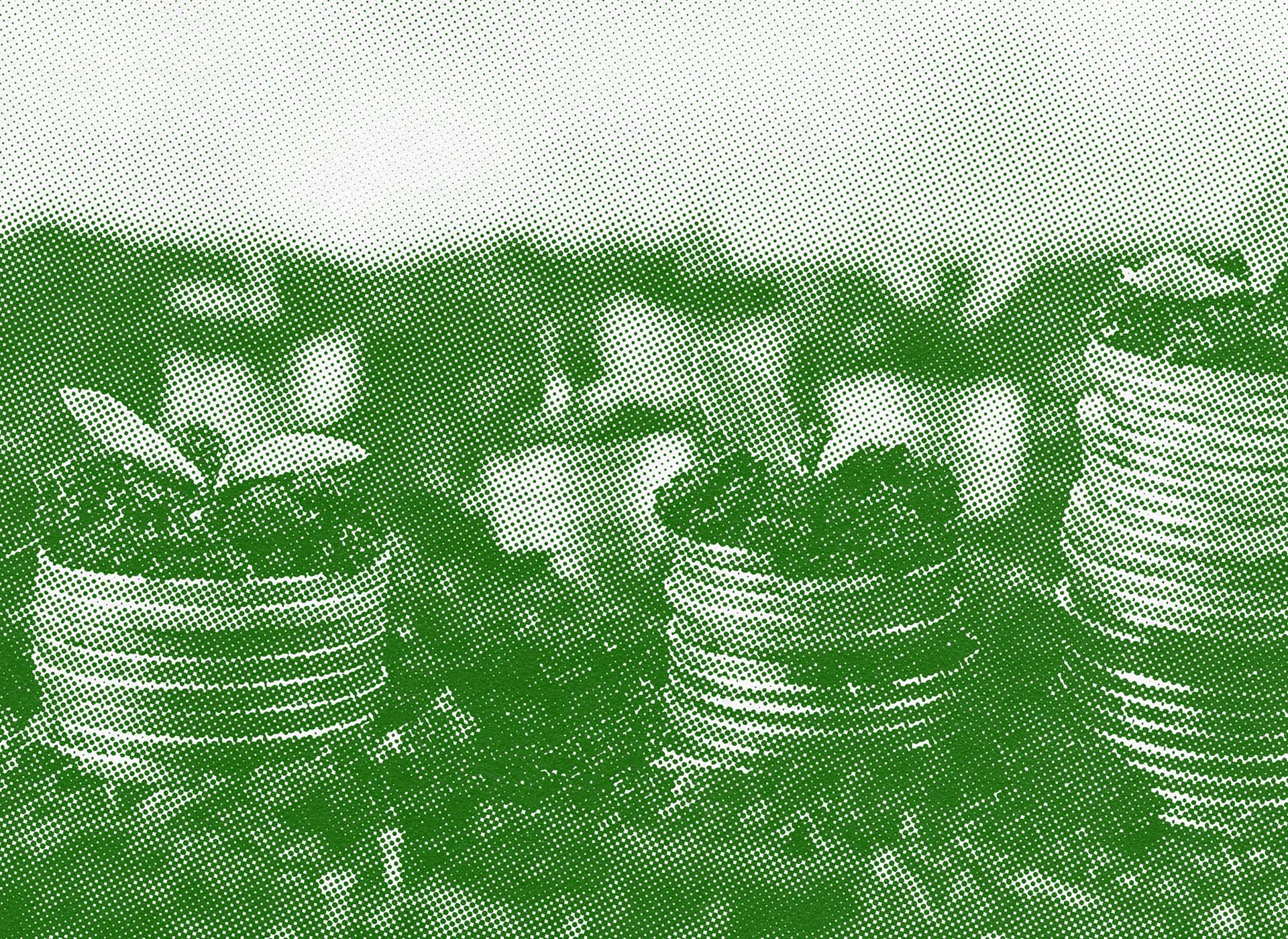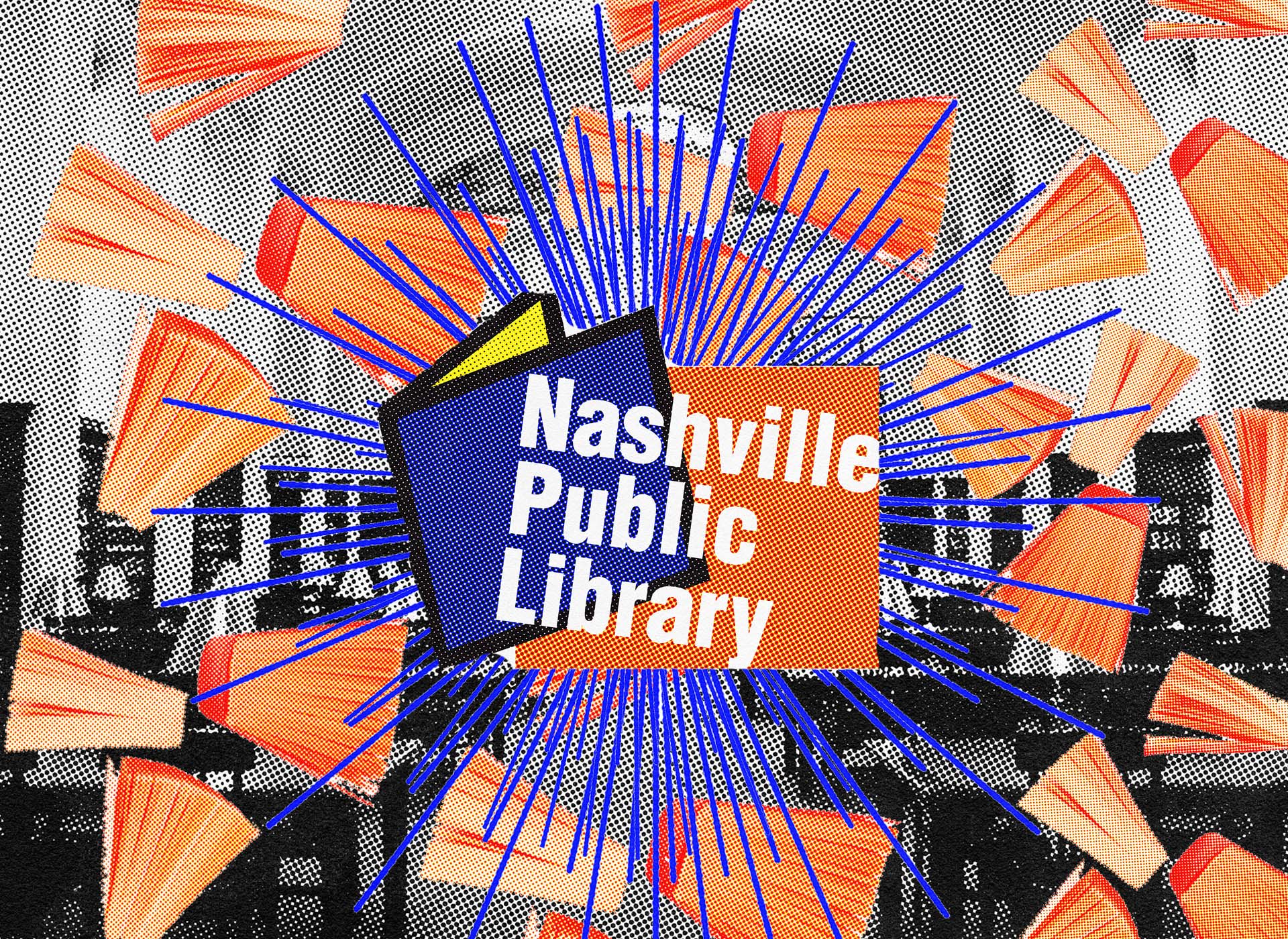 FROM THE ARCHIVE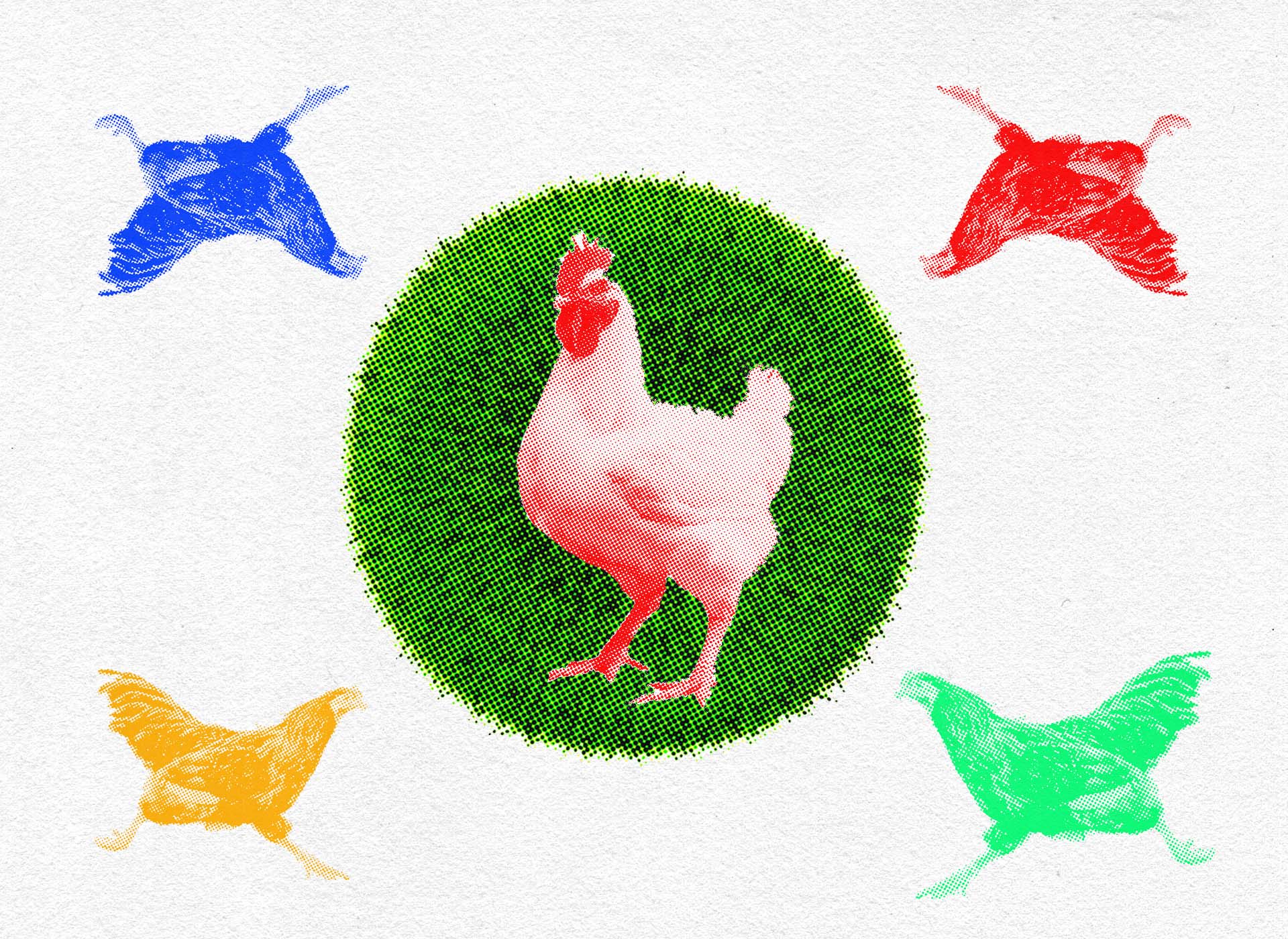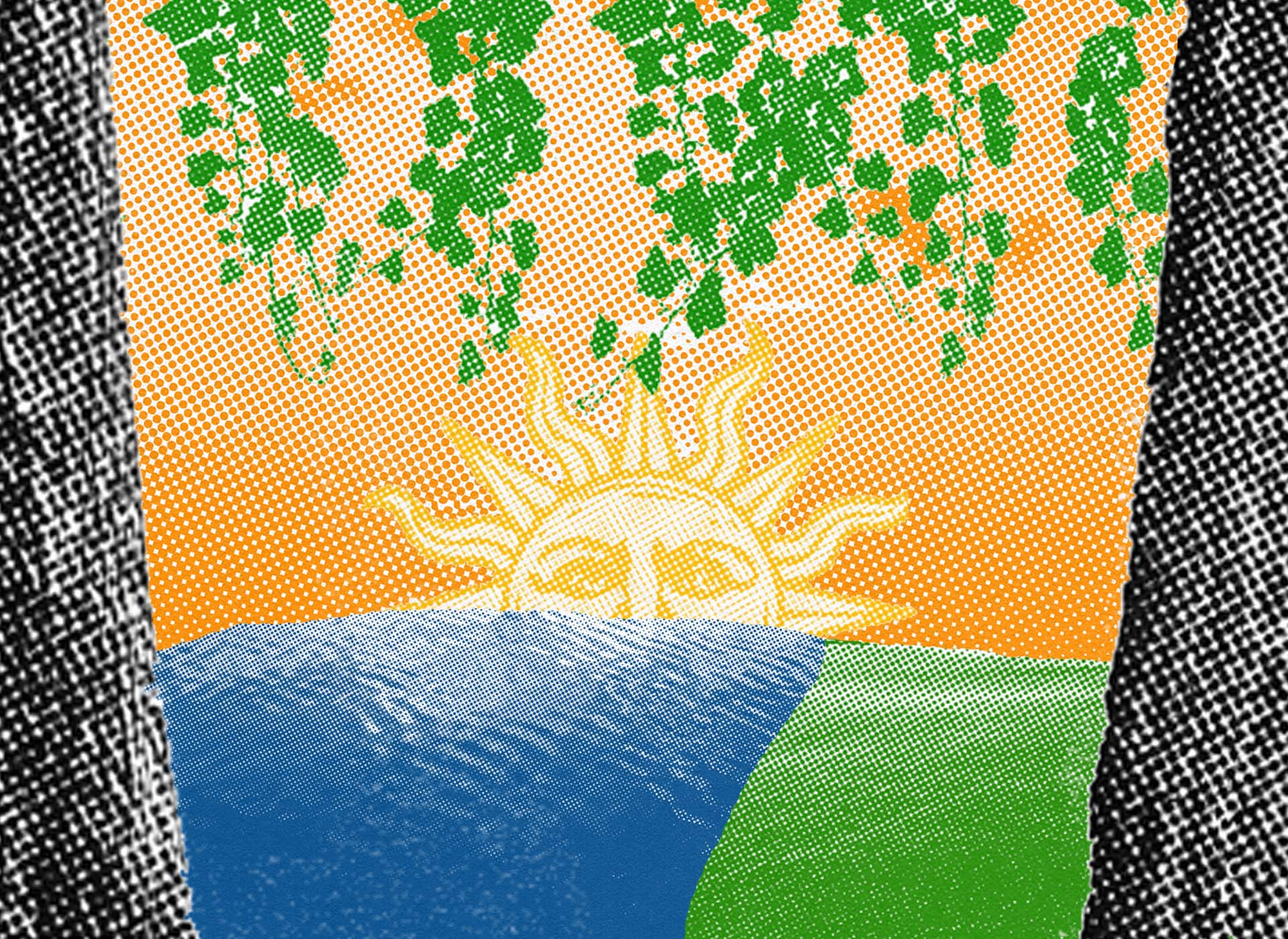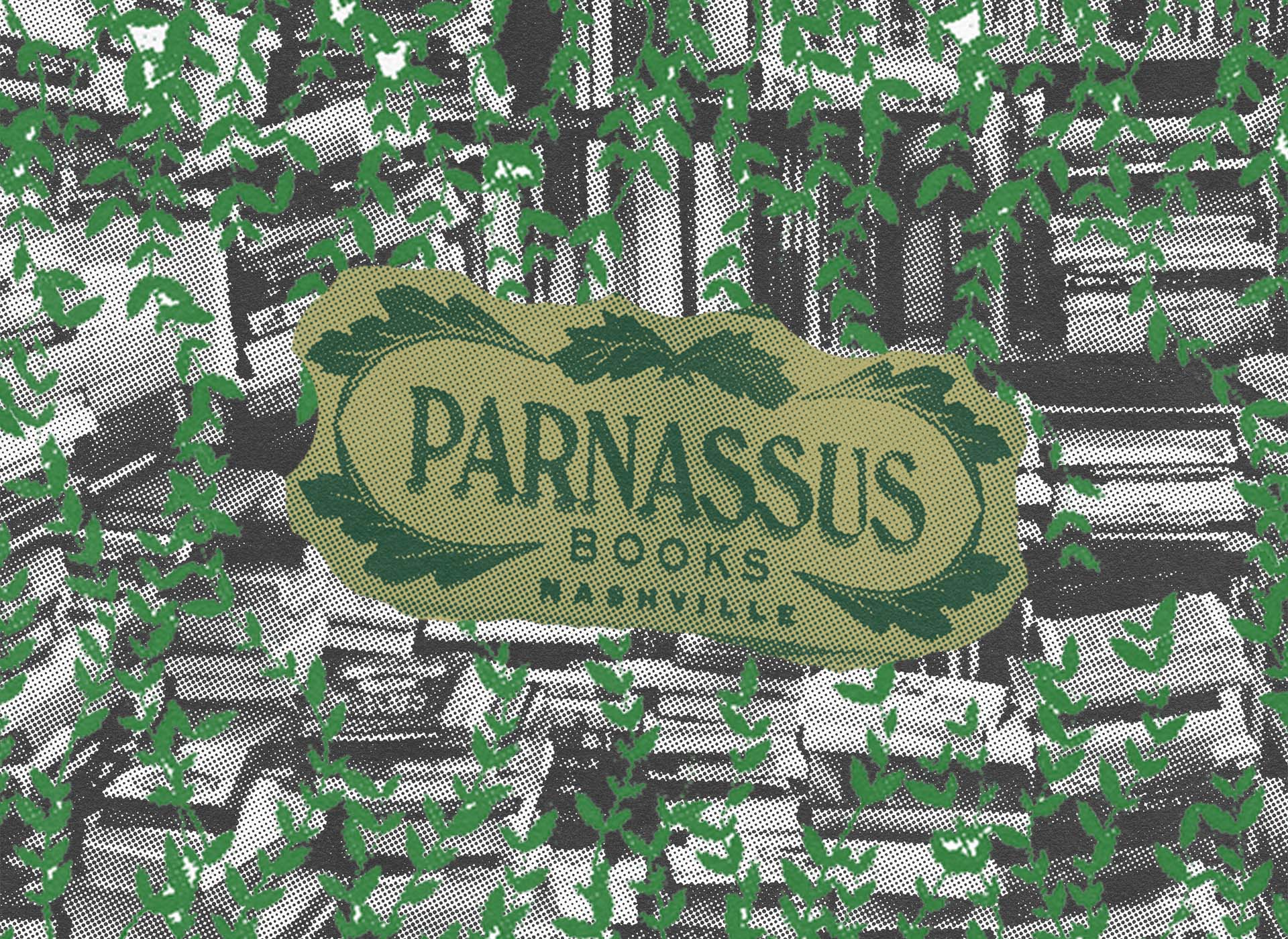 Around the Web
❂ We Must Keep Our Biggest Edge: Housing Affordability If there's one location advantage for the heartland that's become clear during the last several years, it's the edge we enjoy over the coasts in housing affordability.
☛ Jobfished: the con that tricked dozens into working for a fake design agency The Zoom call had about 40 people on it — or that's what the people who had logged on thought. The all-staff meeting at the glamorous design agency had been called to welcome the growing company's newest recruits...
Political Theater Highlight Reel
Kamala Harris explains the Ukraine/Russia conflict: "Ukraine is a country in Europe. It exists next to another country called Russia. Russia is a bigger country."
You May Also Like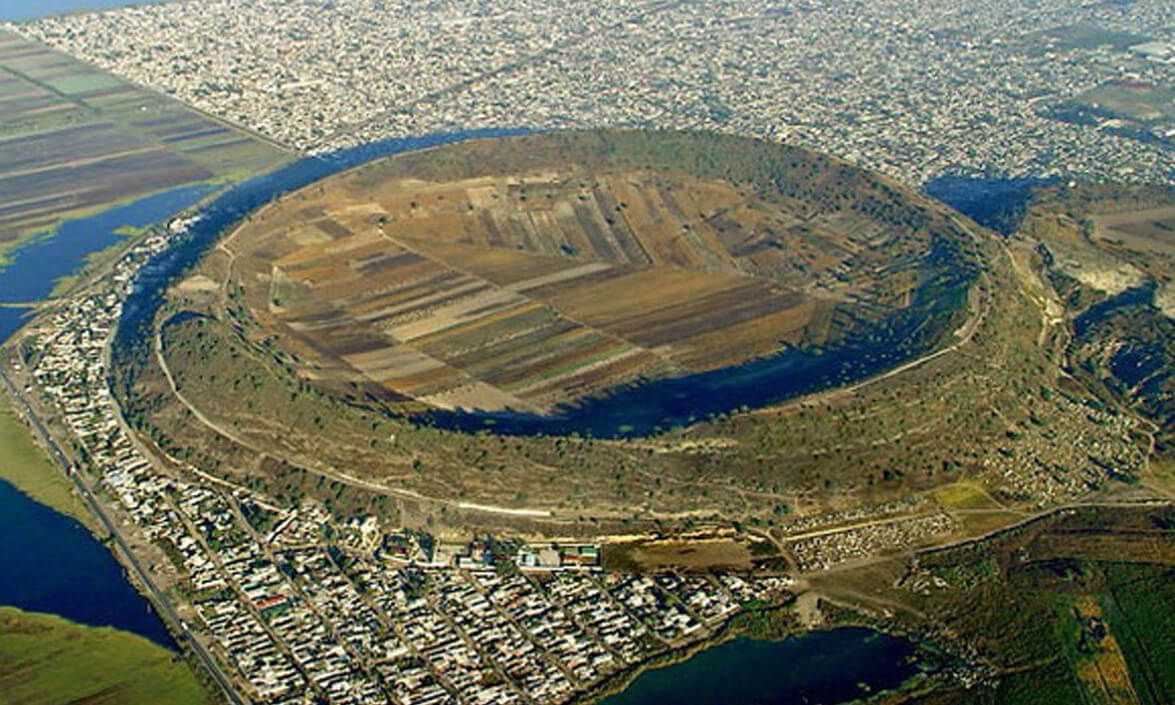 Words of Wisdom
"Those who are too smart to engage in politics are punished by being governed by those who are dumber."

Plato