No. 230: Man And Lightning
⁂ Nashville's Alt-Daily ⁂ Lightning · Gas Tax · Coffee Union · Newsletters · A Graph · Much More!
Good morning, everyone.
Some serious pyrotechnics this morning in Nashville. Thunder and lightning clapped well into the morning hours forcing me to consider how phenomenal the protection offered by even the most basic of modern dwellings is.
The Mississippian culture thrived in the Americas between 1000 AD and 1500 AD. They are renowned for their construction of large, earthen mounds, many of which you can still see today. The site of the largest earthen mound and center for the largest native Indian settlement in what is now the continental US sits in Cahokia, Illinois. It is one of twenty-four places in the US protected by a UNESCO World Heritage designation — a topic for another time.
Why am I talking about this? Well, at the top of the mound in Cahokia, which is tiered much like a wide, flat pyramid, archeologists believe there sat a large wooden post in the exact center of the structure. Even today, storms frequently pass through the area, so it's thought that the large post was designed to shield the citizens from lightning and serve as a reminder to the city's inhabitants of the connection between heaven and Earth when lightning struck the rod.
Storms of the type we witnessed this morning are wonderful displays of power and the incredible mercy we've been shown in the face of such overwhelming and powerful forces.
Onward.
Today, we look at why Tennessee might have decided to not repeal that gas tax, peer at a candidate for the most annoying political movement in town, and think about the ramifications of being an email first publication.
You can follow us on Twitter (@realpamphleteer), LinkedIn (@realpamphleteer), or Instagram (@realpamphleteer) for additional content.
Thanks for reading.
⌇⌇⌇ The Flat Curver Awards ⌇⌇⌇
On April 25th, the week of the two-year anniversary of lockdowns lifting, we will unveil the winners of the First (and hopefully only) Pamphleteer's Flat Curver Awards. We'll honor those who stood strong against the rising tide of tyranny and ruthlessly mock those that didn't.
Got something you want to suggest? Send us a message or respond directly to this email.
⧖⧗⧖ Bar Hours ⧗⧖⧗
Join us! Thursday for our weekly forum at Lucky's 3 Star Bar. You'll encounter lively banter with some of the city's most radical, intelligent people on how to shake off the sloth of the modern era and recapture the vitality that made this country great.
Where? Lucky's 3 Star Bar in Wedgewood-Houston
When? Every Thursday from 6-8 PM
First ten people get drinks on the house!

Megan Podsiedlik chimes in on the criteria we use to select our judges and what it says about our political priorities.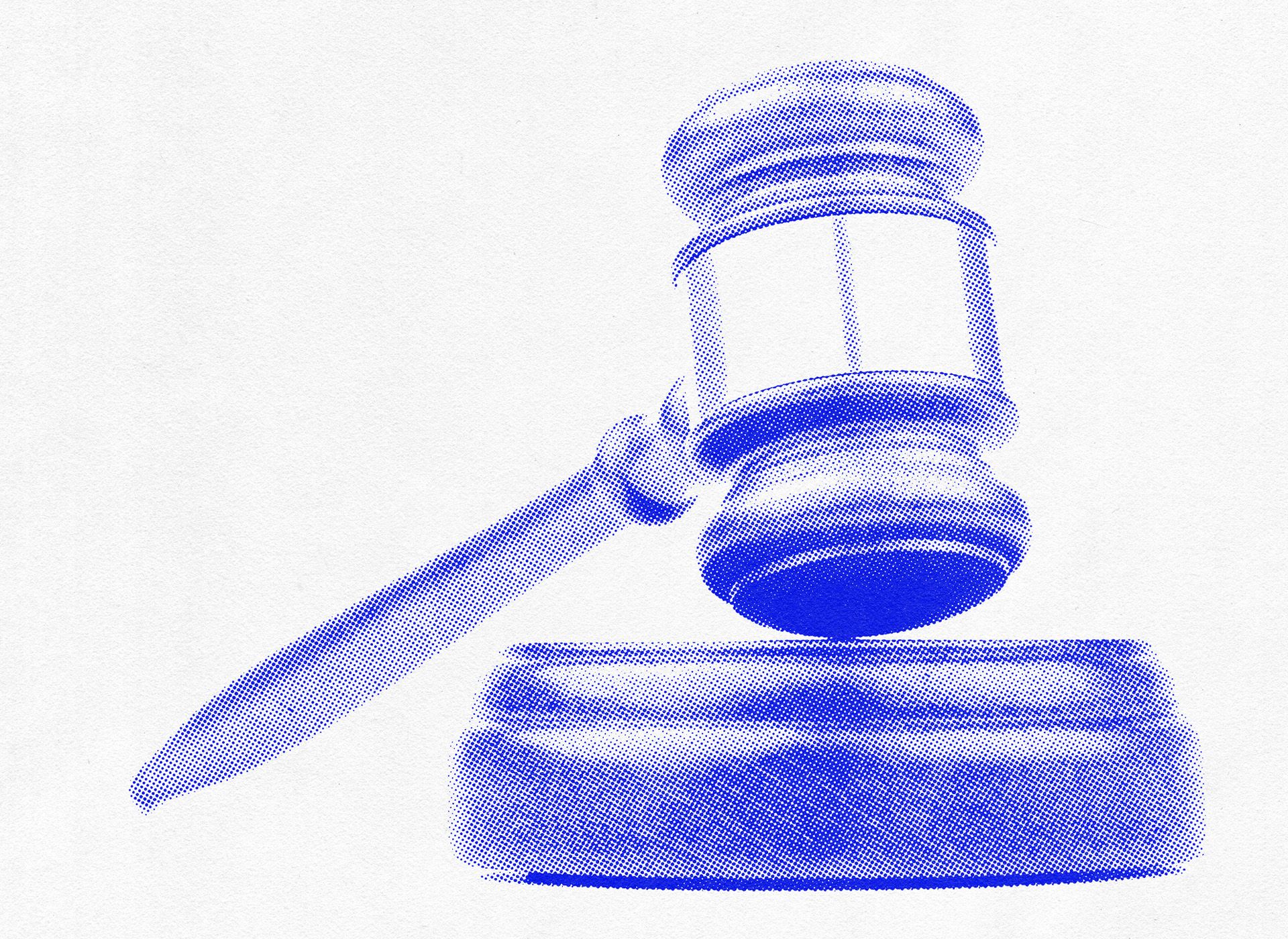 MORE FROM MEGAN

✱ GETTING DOWN TO GAS TAXES
Some Governors across the country have implemented statewide gas tax suspensions to ease the burden of oil price inflation. Tennessee, notably, has not. Are gas tax holidays worth it, or just a political pacifier? Let's look at the numbers.
Tennesseans pay 27.4 cents per gallon in state taxes on gas and there are three ways this money is doled out:
16.4 cents per gallon goes towards TDOT for road maintenance.
10.2 cents per gallon is distributed to cities and counties.
0.8 cents per gallon goes towards the State's General Fund.
A few months ago, when this idea of a gas tax suspension began to circulate in Tennessee, lawmakers were calling for a 90 day holiday. To put that into numbers, a gas tax holiday of that length would strip the state of about $224M.
States like Connecticut, Maryland, Georgia, and others have implemented gas tax holidays but, when looking at the numbers, it's hard to tell if it's worth it. During these 30 day holidays, states are saving people about $20-$40. It's something, but is it worth the deficit it creates in a state budget?
Many lawmakers and officials in Tennessee aren't convinced. Whittling down a quarter of the budgeted income created by the state gas tax for such a low benefit has them seeking other solutions. After rejecting a bill calling for a gas tax holiday, legislators seem in favor of the Governor's proposal to do a 30 day local grocery tax suspension instead.
⚙︎ MOST ANNOYING POLITICAL MOVEMENT OF THE DECADE: COFFEE SHOP UNIONS
Three Brothers Coffee, which is attached to Cumberland Transit across from Centennial Park, voted to unionize this week. When one typically thinks of unions, one imagines the longshoremen, workers at a GM plant, or electricians — in other words, skilled workers in dangerous occupations that contribute materially to the maintenance and function of everyday life. A coffee shop, though?
Worker Charley James, when asked what they're hoping to gain from the situation, said, "Like just about anybody else, we're looking for, you know, better pay, security with that pay, health care options, paid time off. But we're also looking for reorganization of structure in the sense of distributing power." That $2 cup of coffee headed straight to $5.
Sounds like a nightmare for owner TJ Wilt. I'd probably shutter the coffee shop and stick to selling bikes.
HEADLINES
POLITICS
DEVELOPMENT

➫ ON EMAIL NEWSLETTERS
People sometimes have a hard time understanding what exactly The Pamphleteer is. Is it a blog, a newspaper, a website, etc.? When confronted with this question, I make sure to clarify and tell them that it's a daily newsletter. The only thing we measure is the number of subscribers and how many of them open and read each email.
Newsletters offer a couple of advantages.
First, you own your audience to a greater degree than you do on social media. If your account is wiped from Twitter for saying that Disney is staffed by groomers, you lose your list of subscribers. A list of emails, however, is portable and can move with you from platform to platform.
Second, speech is generally not regulated in your inbox, and if it is, it is an easier problem to fix than through a social media platform. Even still, there was a recent study from North Carolina State University that claimed Gmail's safe-filtering algorithm (SFA) sent 77.2% of right-wing candidate emails to the spam folder in the months leading up to the 2020 election.
In response, Google claimed that the SFA is adjusted based on user behavior. There's no way to confirm or deny either side of this spat, but right-wing censorship on left-wing tech platforms is as American as apple pie at this point. That said, if you've ever signed up for the Daily Wire and then been bombarded randomly by political emails from candidates — half of whom you have no awareness of — you might be of the mind that Conservative emails tend to literally be spam.
The study showed that as election day approached, a higher and higher percentage of conservative emails went to spam which indicates that there was some coordinated attempt to soften the influence of conservative candidates. But if you've monitored these emails before, maybe people just start trashing them once the threats come out. Trump's emails are famous for having a tone similar to "donate to me now, or I drown your whole family."
And lastly, there are no algorithms to deal with — yet. Most inboxes are sorted chronologically, and it's easier to establish a rhythm with readers as they can anticipate when n email will come through or are more likely to prick their ears up when a new email comes through.
All this is to say that we use the newsletter format primarily for the control it affords and the relative distance from the whims of preening technology companies. Here's an interesting interview with the founder of Substack in Reason (we use Ghost) on what he's found in the newsletter business.
If we ever end up in your spam folder, follow the directions at the bottom of this email to ensure it doesn't happen again.
⧗ GRAPH OF THE DAY: SPOT THE WAR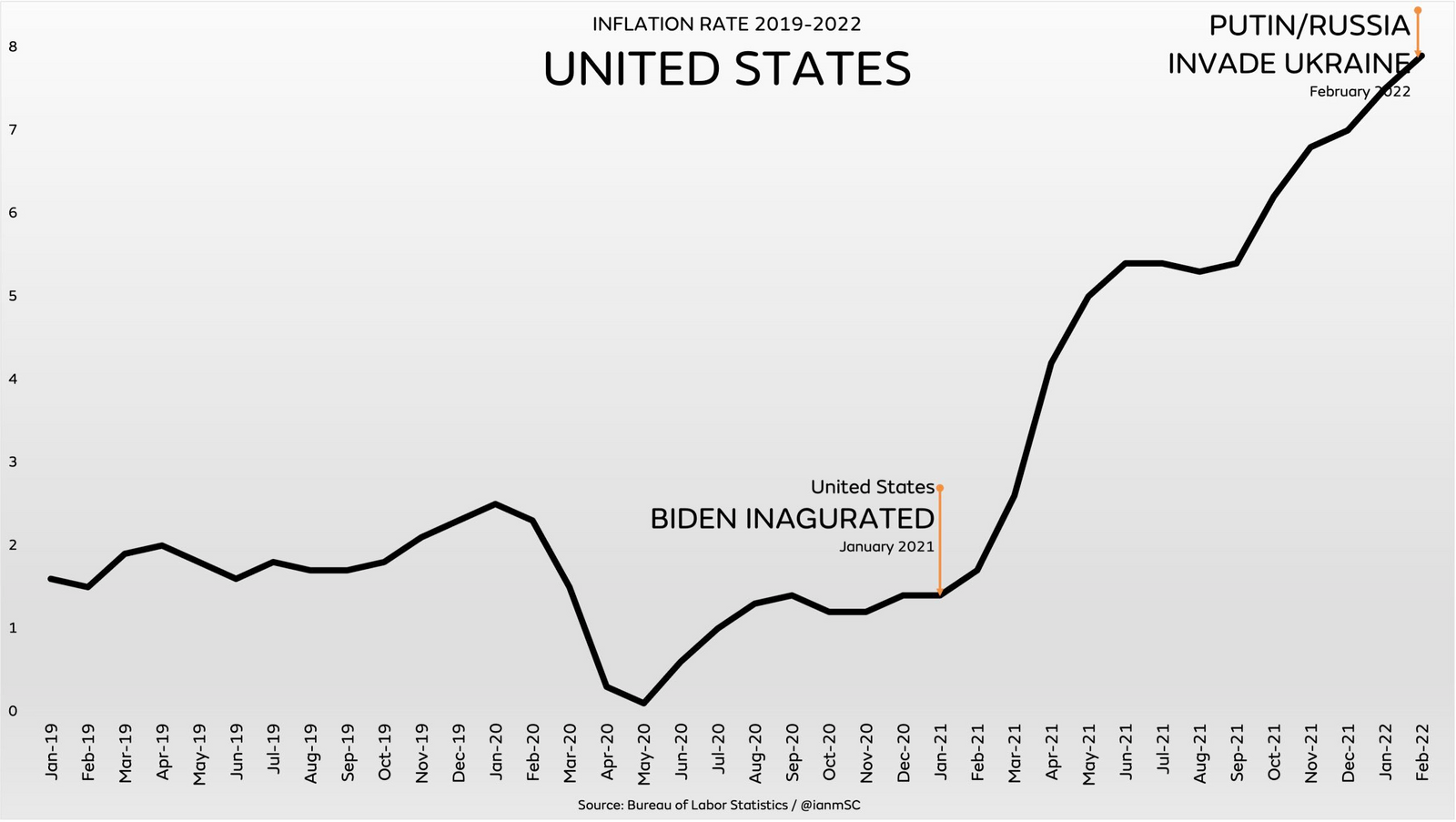 ⚔︎ MISSIVES ⚔︎

THINGS TO DO
View the full calendar here.
🍺 The Pamphleteer hosts Bar Hours every Thursday night at Lucky's 3 Star Bar from 6-8 PM. The first ten guests get drinks on the company tab. Join us to discuss how to shake off the sloth of the modern era and recapture the vitality that made this country great.
🎙 Hannah Juanita is playing two-steppin' music every Friday in April at Bobby's Idle Hour.
🎪 Check out our favorite driving distance festivals this summer.
TONIGHT
👨🏻‍🌾 TN History Club Weekly Meeting @ Fort Negley, 2:30p, Free, Info
🎸 Honky Tonk Tuesday @ American Legion Post 82, 5p, Free, Info‌‌‌‌‌‌‌‌‌‌‌‌‌‌
+ Two step lessons @ 7p, The Cowpokes @ 8p
🐅 Predators vs. Oilers @ Bridgestone, 7p, $28+, Info
🎸 Kendell Marvel's Honky Tonk Experience @ Exit/In, 8p, $17, Info
🎸 Music of Cream w/ Lilly Winwood @ City Winery, 8p, $30+, Info
🎺 Todd Day Wait @ The Underdog, 11:30p, Free, Info
‌‌‌‌‌‌‌‌‌‌‌‌‌‌+ Honky Tonk Tuesday afterparty, down the street
GET 'EM WHILE YOU CAN
🎸 Jerry Cantrell (4/17) @ The Ryman, $35, 7p, Info
🌊 The Brian Jonestown Massacre (5/5) @ Brooklyn Bowl, 8p, $25, Info
🎻 Billy Strings (5/6 – 5/8) @ The Ryman, $39.50+, 8:30, Info for 5/6, 5/7, 5/8
🐷 Primus: a Farewell to Kings tour & Battles (5/9) @ The Ryman, 7:30p, $55+, Info
🥁 Gogol Bordello (5/21) @ Brooklyn Bowl, 8p, $33, Info

FROM LAST WEEK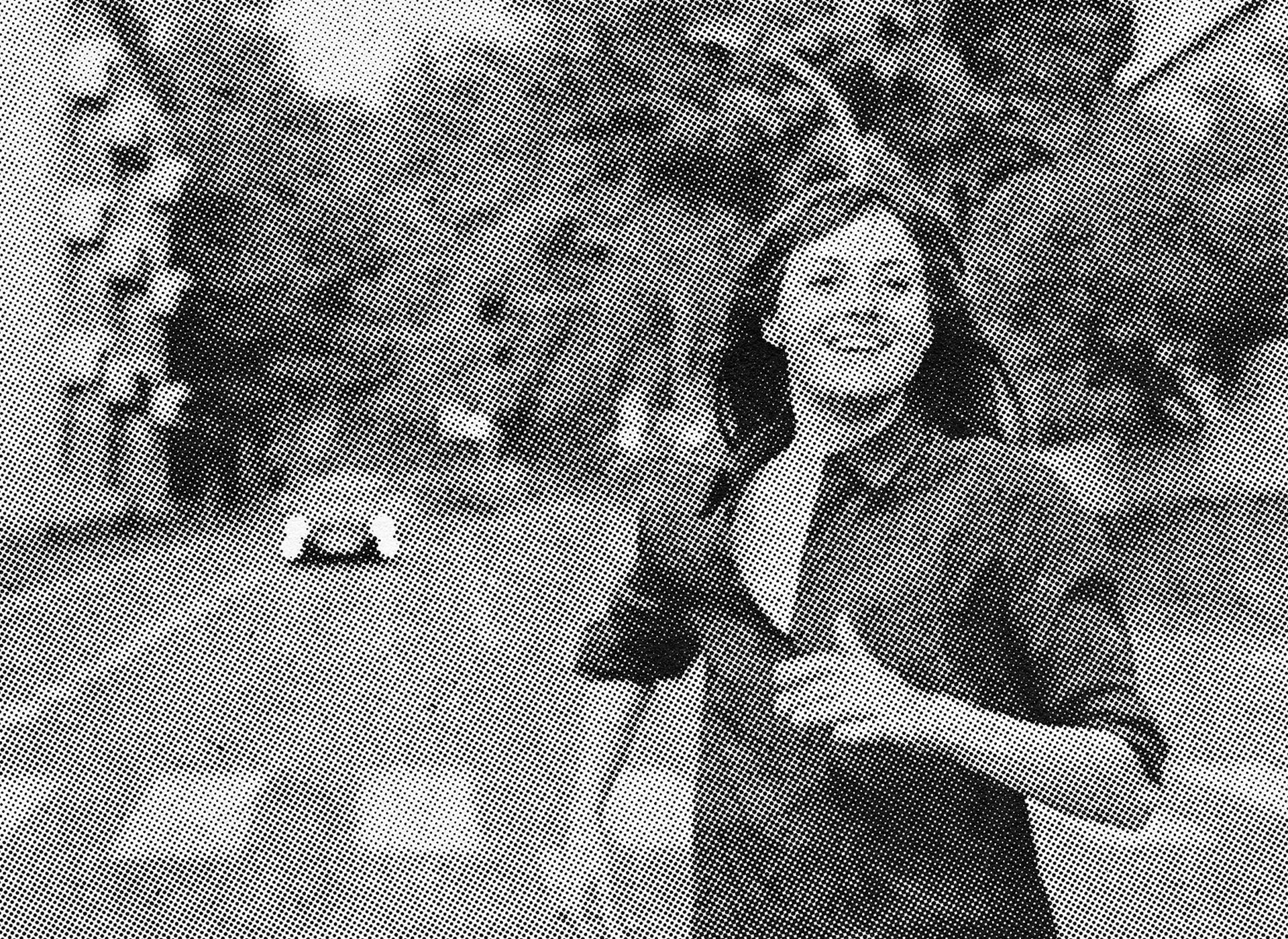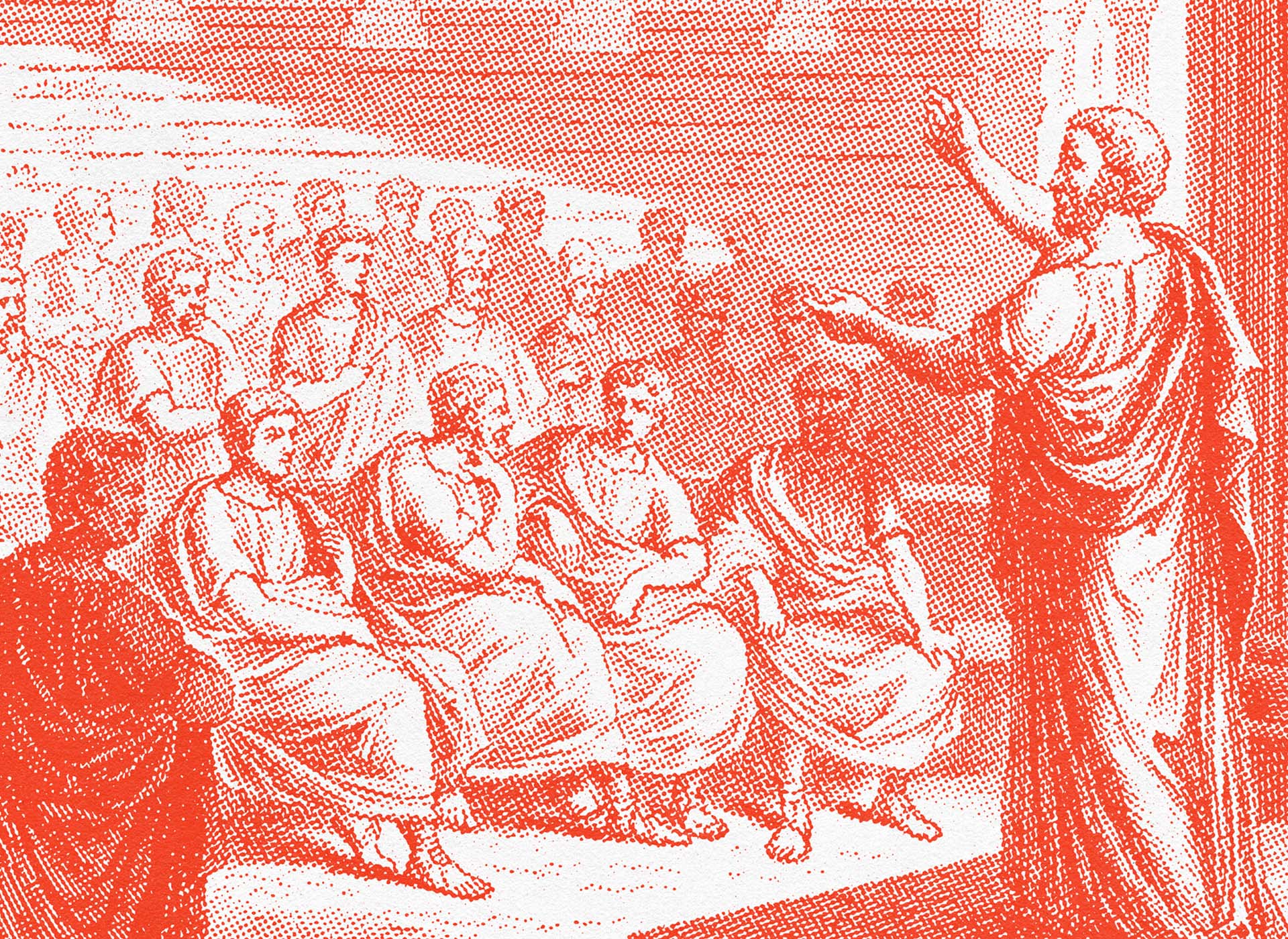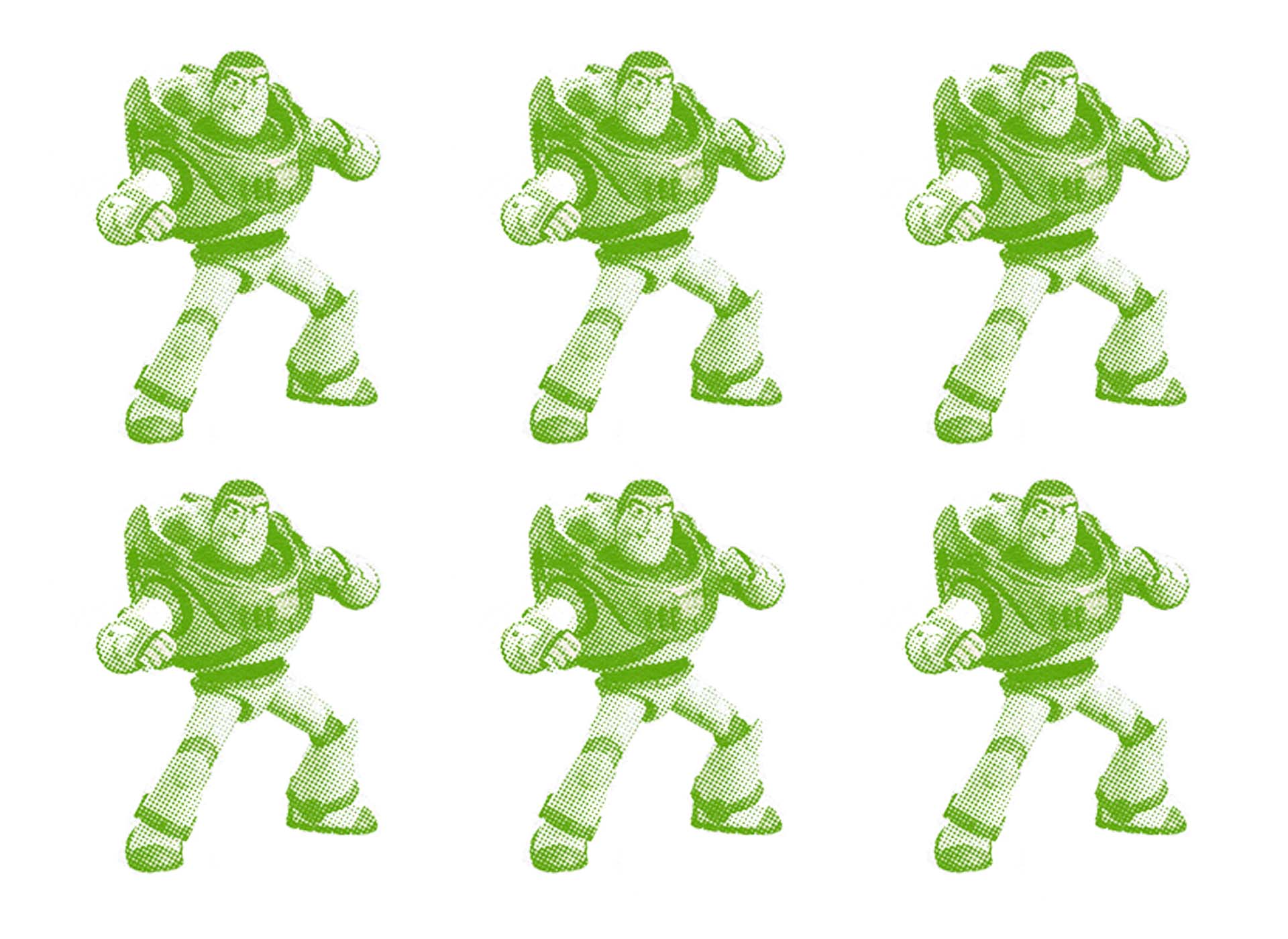 FROM THE ARCHIVE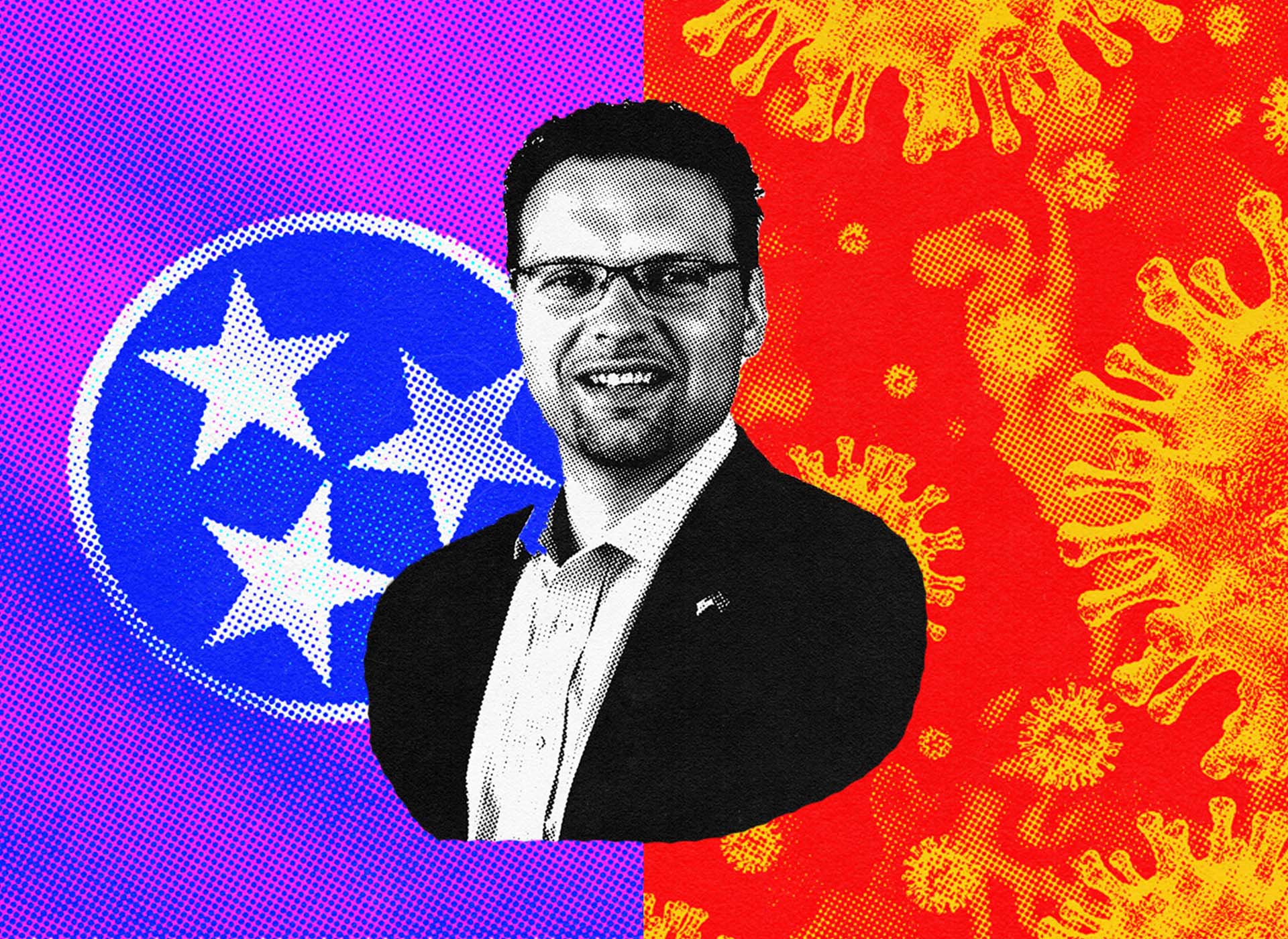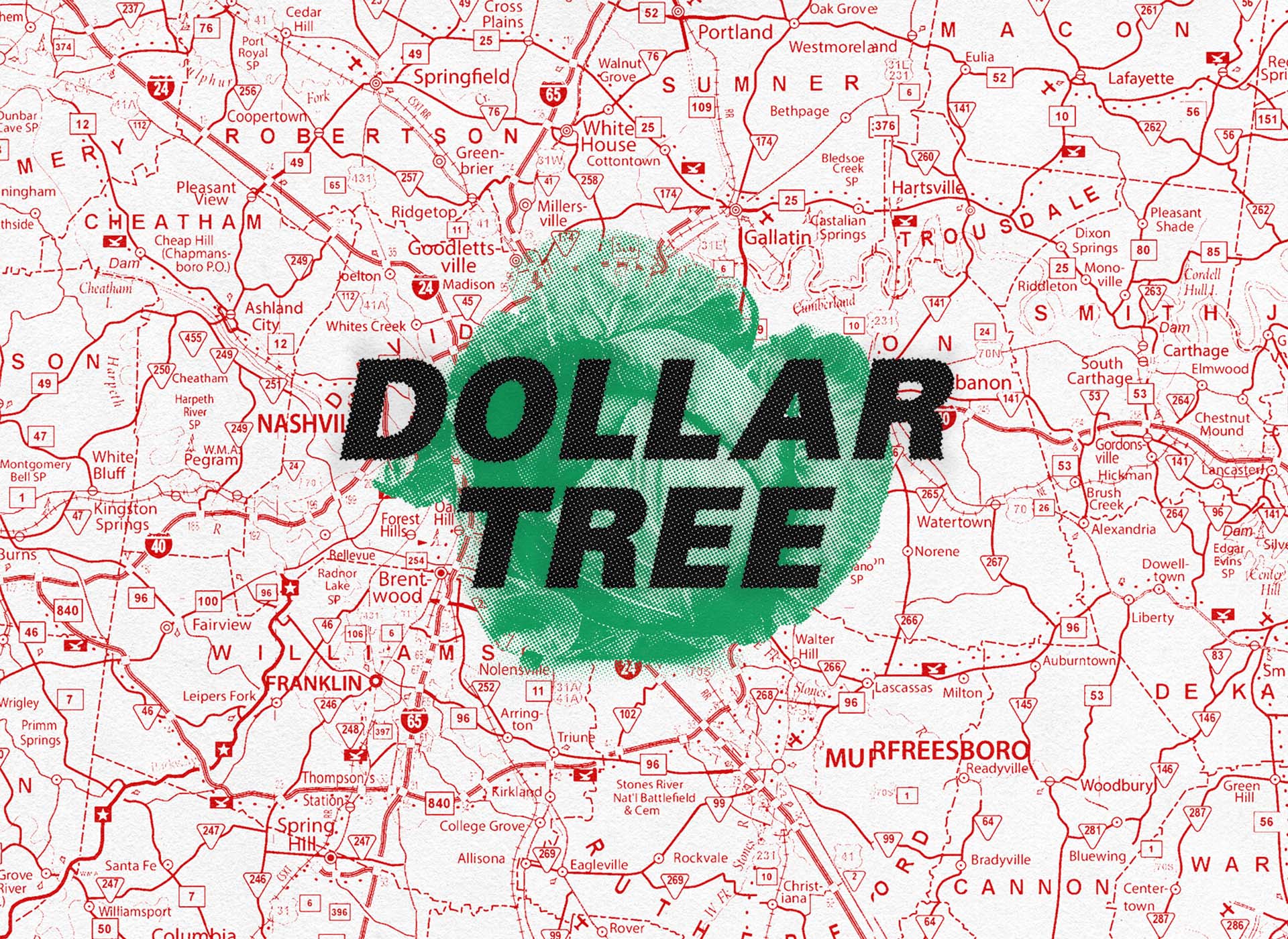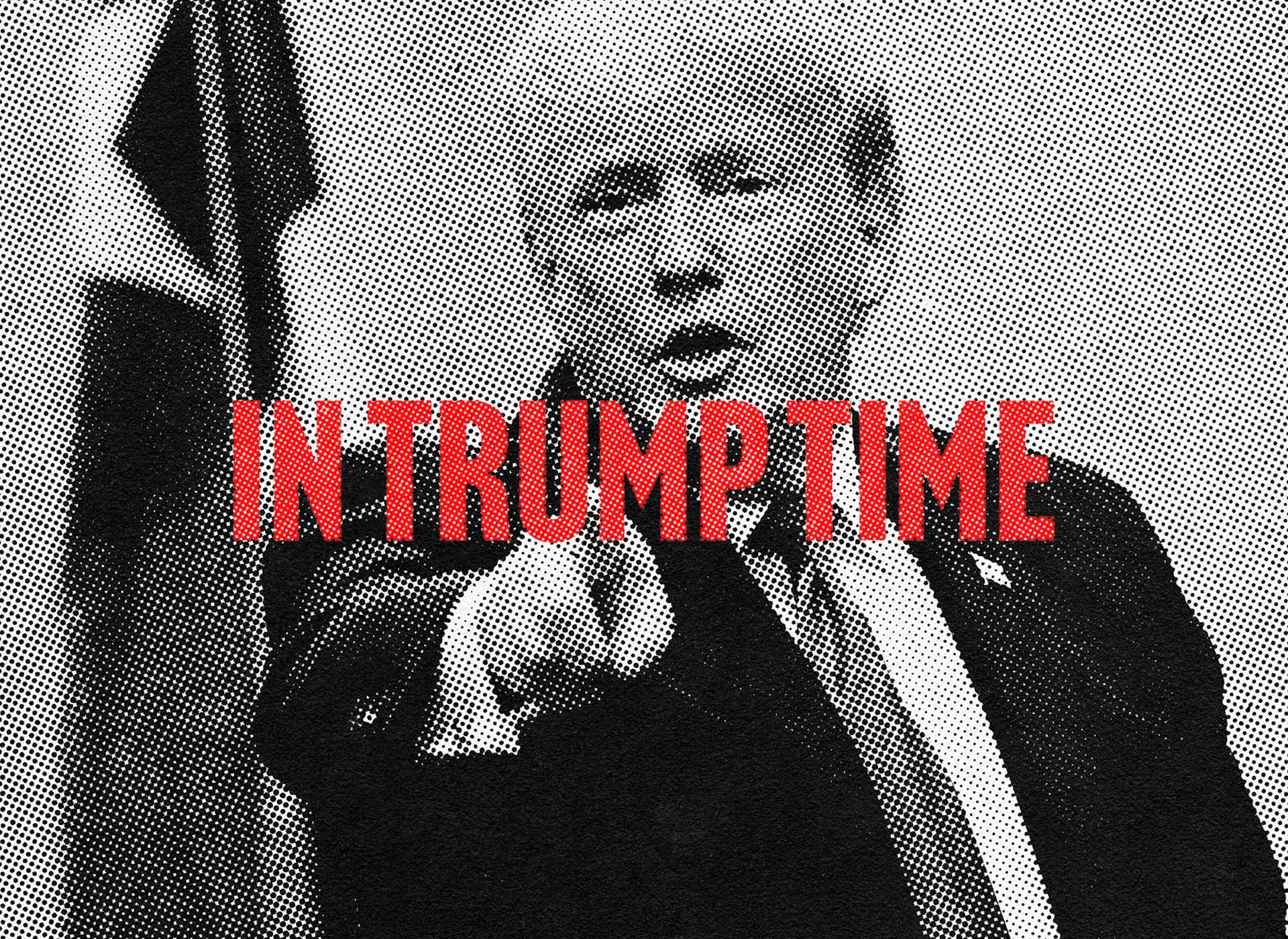 Around the Web
⇤ The Curse of Plenty: Overfed and Undernourished At every step of the commercial production process, stewardship over the consumer is lost while corporate profits are gained.
⬇ The Law that Banned Everything Wokeness as arbitrary government power, and fixing it through policy
Political Theater Highlight Reel
White House warns of "extraordinarily elevated" inflation data.
Jen Psaki says that Kamala Harris wasn't wearing a mask indoors because "it was an emotional day, it was a historic day."
You May Also Like
Words of Wisdom
"I do not know if the people of the United States would vote for superior men if they ran for office, but there can be no doubt that such men do not run."

Alexis de Tocqueville, Democracy in America
Today's newsletter is brought to you by Megan Podsiedlik (Nashville), Edward Landstreet (Local Noise), and Davis Hunt (everything else).