No. 340: Update Your Science, Man
⁂ Nashville's Alt-Daily ⁂ Science · Guns · Ham · What else is there?
📰 Here's what we're talking about today:
Intro We review some of the coverage of yesterday's Walsh/Vanderbilt fiasco.
Nashville Megan looks at AG Skrmetti's recent support of protecting gun owners.
Elsewhere Geneva DeCobert visits with Al Benton, Tennessee's King of Country Ham.
And More We release our weekly film rundown in 'Local Noise'.
Good morning, everyone.
The reaction to Matt Walsh's report yesterday was swift and furious. Governor Lee announced his intent to conduct an investigation into VUMC's trans clinic, majority leaders Jack Johnson and William Lamberth announced their intent to author a bill outlawing transgender surgeries on youths under the age of 18 in Tennessee, and the liberal press announced their intent to ensure that 14-year-olds will always be able to receive tax-funded castrations.
Of course, none of the "Nashville luminaries" who sounded off on the issue addressed the actual problem: Vanderbilt was performing these surgeries on children. You can scroll our Twitter feed for a sample.
In an op-ed released this morning, Tennessee Lookout editor-in-chief Holly McCall called the outrage a "cynical ploy for votes." She dives into her analysis with a heavy disclaimer:
I have no claim to expertise on LGBTQ issues as I am a straight, cisgender woman. I have always been comfortable with myself and I don't know what it's like to feel like I was born into the wrong body, but I know this: Transgender people aren't a 21st-century phenonmenon and gender-affirming care can be a matter of life and death.
"Update your science, man," she croaks from a second-story college dorm room with pot smoke billowing out the cracked window. Thanks for that, Holly.
Further down in the piece, McCall compares the fuss over transgender health to the AIDS crisis in the 80s. Apparently, parents expressing outrage over teenage mastectomies today are equivalent to people calling AIDS "gay cancer" 40 years ago. She includes the standard line about liberty one always sees in these things— this time, it concerns Republicans openly contradicting their platform of supporting personal freedom and parental choice by opposing the performance of mastectomies and chemical castration on children. "How can you be pro-freedom, but against letting people do something," goes the line.
Holly, like most other liberals, has a queer definition of freedom (yes, I used that word deliberately): to her, freedom is about granting people the liberty to do whatever whenever whereever regardless of how harmful it is to those around them– or to themselves. Anyone who says no to basically anything is automatically a fascist or whatever the epithet of the month is.
Meanwhile, over at WPLN– that bastion of reasoned thought–Blake Farmer (who owes at least part of his paycheck to VUMC) described the ordeal as the "latest target in a far-right campaign against transgender health clinics." Note the framing here. Blake presents the fiasco as just another instance of right-wing hallucinatory furor. Just another satanic panic.
Vanderbilt has since issued a statement stating they broke no laws. That's clearly not the issue here, and that they don't explicitly deny having performed transgender surgeries on minors means that, despite the protestations of people like the very serious—no, seriously—John Ray Clemmons, they likely have.
In a civilized world, anyone aiding and abetting the castration of children would be removed from polite society. It simply should be illegal to perform irreversible sexual operations on patients under the age of 18. If you disagree with this, I have a ticket on the train to hell you might be interested in.
Onward.
You can follow us on Twitter (@realpamphleteer), Facebook (@realpamphleteer), or Instagram (@realpamphleteer) for additional content.
Also, be sure to check out our podcast. Available wherever you get your podcasts.
Thanks for reading.

⎈ SKRMETTI TAKES ON CREDIT CARDS COS.
General Skrmetti leads the charge against unlawful monitoring and tracking of law-abiding citizens who purchase firearms.
"Attorney General Jonathan Skrmetti along with Montana Attorney General Austin Knudsen is leading a coalition of 24 states alerting the Chief Executive Officers of three major credit card companies that the recent creation of a Merchant Category Code for the processing of firearms purchases from gun stores is potentially a violation of consumer protection and antitrust laws."
AMEX, MASTERCARD, & VISA TRACKING FIREARM PURCHASES
In a letter signed and sent by the 24 Attorneys General, the CEOs of American Express, Mastercard, and Visa were put on notice regarding a Merchant Category Code created for gun stores to use when processing credit and debit card transactions:
As our respective States' chief legal officers, we are tasked with protecting the constitutional rights of our citizens,defending our consumers from privacy intrusions and other abuses, and enforcing antitrust laws. Accordingly, we share our concerns and ask that you take immediate action to comport with our consumer protection laws and respect the constitutional rights of all Americans.
The letter ends with this warning: "Be advised that we will marshal the full scope of our lawful authority to protect our citizens and consumers from unlawful attempts to undermine their constitutional rights. Please keep that in mind as you consider whether to proceed with adopting and implementing this Merchant Category Code."
SKRMETTI ON THE SUBJECT
"Giant financial companies must not use their combined market power to circumvent our representative democracy," said Tennessee Attorney General Jonathan Skrmetti. "As Attorney General, I protect the people of Tennessee from corporate collusion that threatens to undermine their constitutional rights. Working together with my colleagues from other states, we will marshal the full scope of our lawful authority to stop this abuse."
For more insight, General Skrmetti discussed antitrust laws and Environmental, Social, and Governance (ESG) criteria during his interview on The Pamphleteer Podcast. (Listen Here)
KNOW YOUR TENNESSEE LAWS
Here are a few laws worth noting regarding firearms in Tennessee:
FAILED RED FLAG LAW ATTEMPT IN TENNESSEE
TN Rep. Gloria Johnson (D-Knox County) and TN Rep. John Ray Clemmons (D-Davidson County) along with TN Sen. Sara Kyle (D Shelby County) introduced a "red flag" gun law in 2020. The bills failed, but here was the language in the legislation.  
HEADLINES
POLITICS
DEVELOPMENT

❦ BENTON'S BEST: Tennessee's King of Country Ham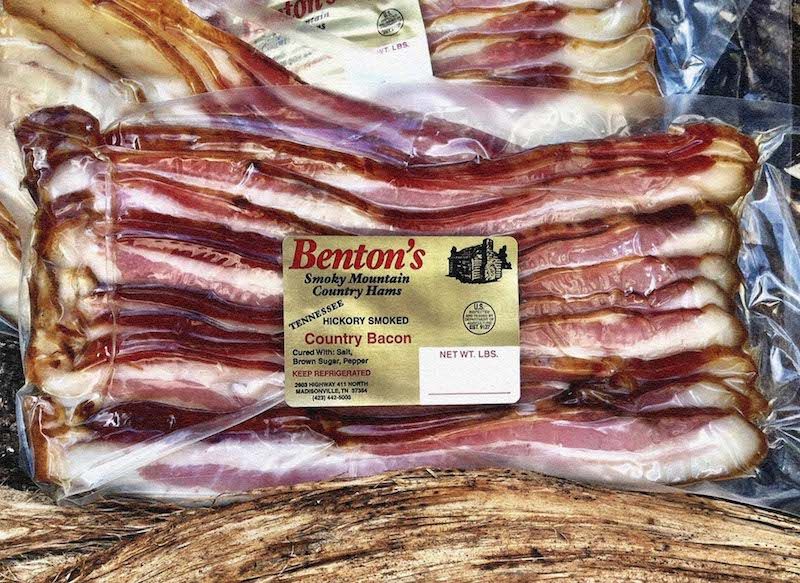 Benton's Country Ham has been in business for 49 years. From its foundation in the autumn of 1973 to today, it has grown to be an enormous provider of bacon, country ham, and European-style pork across the United States. Benton's name has been represented at culinary festivals everywhere — from the Big Apple BBQ Festival to Atlanta's Food and Wine. I had the privilege of spending an afternoon with Al Benton himself at his main store in Madisonville, Tennessee to take a look around and discuss everything from his modest beginnings to current processes.
A CAREER CHANGE AND HUMBLE BEGINNINGS
In 1973, Benton was working full-time as a high school guidance counselor. Only two days after he had gotten his Master's degree, the school handed out a salary schedule to the faculty. "That was all I needed to know to know I needed a career change," he laughs. At the time, he had "no designs in the meat business," but he had heard of a man named Albert Hicks who had just quit his own bacon and ham business, which he had been running since 1947. Hicks ran his store out of a small building just behind his house. Benton got the idea to ask Hicks if he could lease that little building, and Hicks obliged. "I was as young as the green grass in the backyard," he reminisces, but he now had one goal: to make "world class country ham and bacon."
Continue reading...
❃ CHART OF THE DAY: WHAT'S COLLEGE WORTH?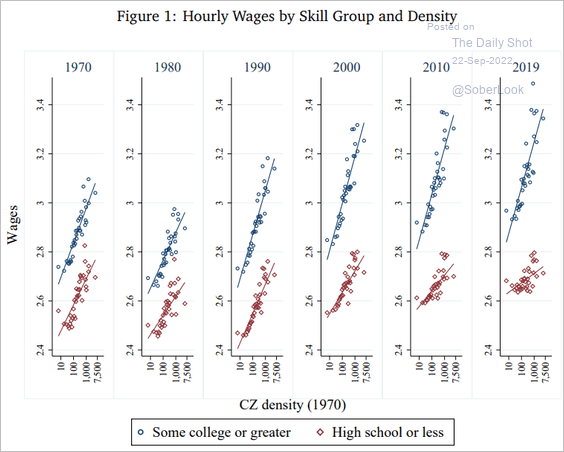 ⚔ MISSIVES ⚔

THINGS TO DO
View the full calendar and see upcoming shows here.
🍺 The Pamphleteer hosts Bar Hours on the third Thursday of every month (the next meeting is this Thursday, October 20th) at Lucky's 3 Star Bar from 6-8 PM.
🎩 The Pilgrimage Festival is happening on the 24th and 25th at The Park at Harlinsdale, a century-old horse farm recently purchased by the City of Franklin. The festival has six stages and 60+ artists spanning Rock & Roll, Americana, Alt-Country, Bluegrass, Jazz, Indie, Gospel, Pop & Blues.
🎪 Check out our favorite driving distance festivals this summer.
👨🏻‍🌾 The Pamphleteer farmer's market guide.
⚔️ The Knights in Armor exhibit is running till October 10th at the Frist: European arms and armor from the renowned collection of the Museo Stibbert in Florence, Italy.
🎧 Listen to the Pamphleteer's Picks on Spotify, our playlist of the best bands playing in town this week.
TONIGHT
🎻 String Quartet @ Edgehill Public Library, 4p, Free, Info
+ Part of  the Nashville Symphony's neighborhood residency in Edgehill
🍀 Live Irish Music @ McNamara's Irish Pub, 6p, Free, Info
🎸 Kelly's Heroes @ Robert's Western World, 6:30p, Free, Info
🎸 Open Mic @ Fox & Locke, 6:30p, Free, Info
🎻 Community Concert @ Rose Park Elementary, 7p, Free, Info
+ Part of  the Nashville Symphony's neighborhood residency in Edgehill
𝓧 WEEKLY FILM RUNDOWN: 9/22-9/28
The latest releases and special screenings hitting Music City this weekend
MUST-SEE TABLOID TRAIN WRECK
Don't Worry Darling The hullabaloo about actor-turned-director Olivia Wilde's sophomore film has remained headline news since Ted Lasso served her custody papers during a promo panel for the project last spring. Yet, after Wilde's affair with co-star Harry Styles, a feud with leading lady Florence Pugh, a spat with almost-star Shia LaBeouf that saw her owned in full view of the public, and that amazing Chris Pine meme, word from the fall film festivals is that this The Stepford Wives ripoff is a laughable disaster. When her first film flopped at the box-office, Wilde took to Twitter to warn that its failure could be the end for women directors. Who knew someone sporting a "The Future is Female Ejaculation" T-shirt on set would make incels look reasonable? May as well see what the fuss is about.
Now playing in theaters.
MOST NECESSARY RERELEASE
Avatar The highest-grossing film in history no one can quote a line from returns to theatres in glorious IMAX.  See James Cameron's visually stunning Pocahontas riff before its next sequel dominates the holiday season or finally gives the King of the World his comeuppance.
Now playing in theaters.
BARELY PREFERABLE TO THE BLACK DEATH
Catherine Called Birdy Just when it seemed Lena Dunham had assumed her rightful spot in the pop-culture landfill, the girl who ruined a generation follows up last spring's Sundance dud of a sex farce, Sharp Stick, with this adaptation of Karen Cushman's now-classic 1994 children's book about a medieval preteen. Remember when the idea of Dunham around children seemed more dangerous than Olivia Wilde with a camera? Me too.
Now playing at The Belcourt
SOMEHOW THE WEEKEND'S BEST BET
On the Come Up A 16-year-old girl  (Jamila C. Gray) hustles her way to the top of the rap battle game in this YA adaptation with appearances by Lil Yachty and Method Man that has an 85% on Rotten Tonatoes.
Now playing in theaters.
LOWER THIRD OF A YA TRIPLE FEATURE
The Railway Children Return Edith Nesbit's 1905 classic children's novel about some ragamuffins living near a train station in an English village during the Russo-Japanese War gets a second remake. Even with a handful of okay reviews and no promotional push, it has to be better than a Lena Dunham movie.

RECENT ARTICLES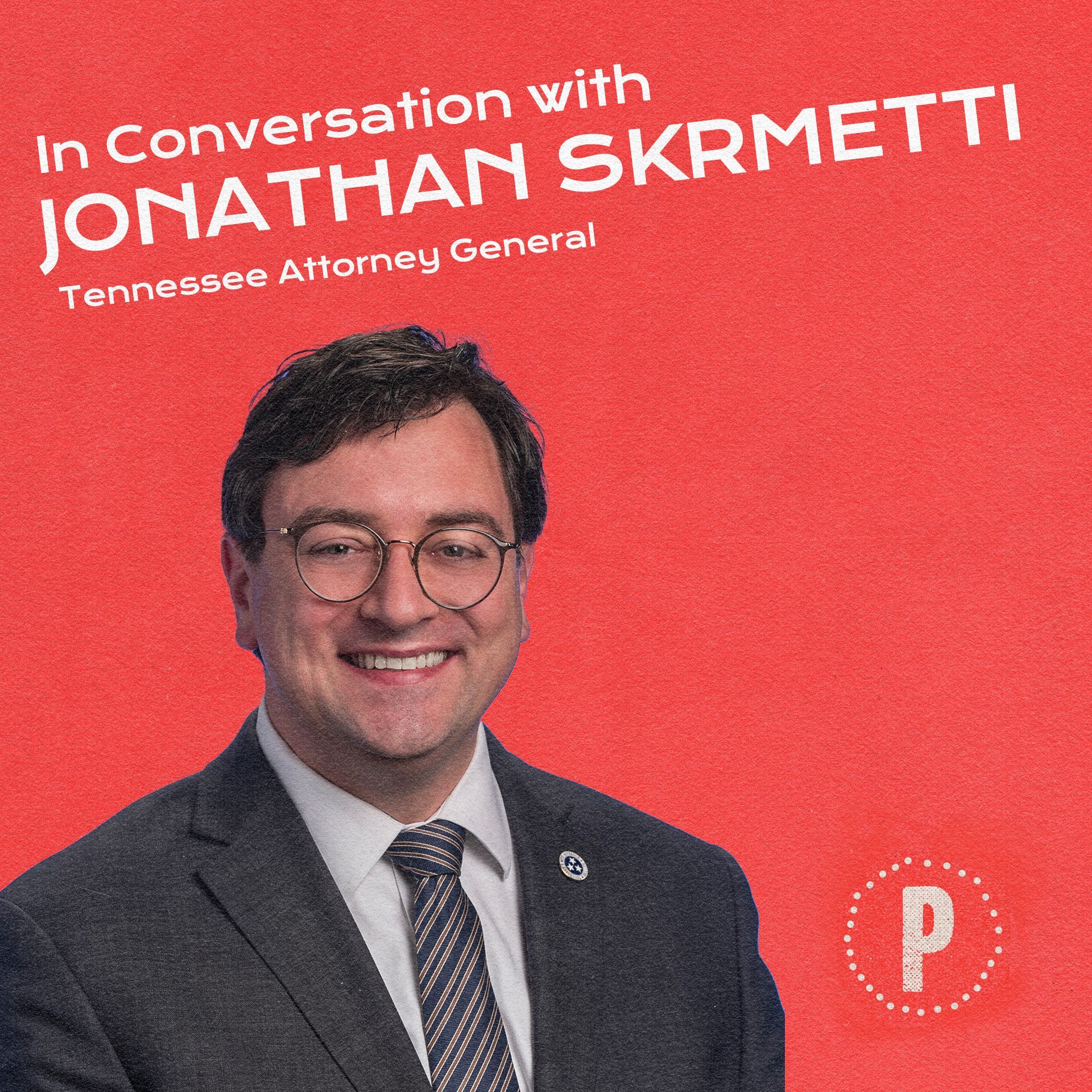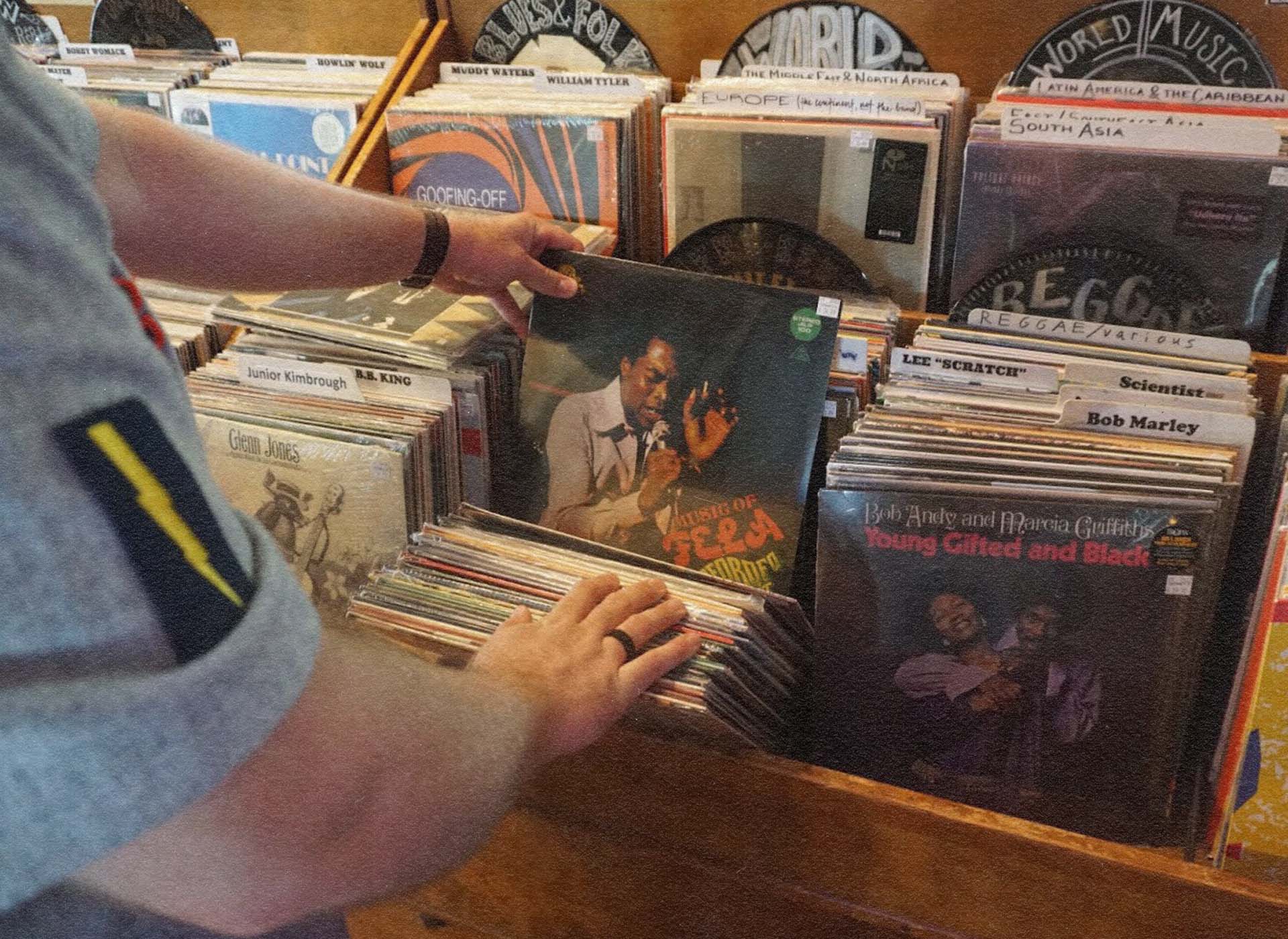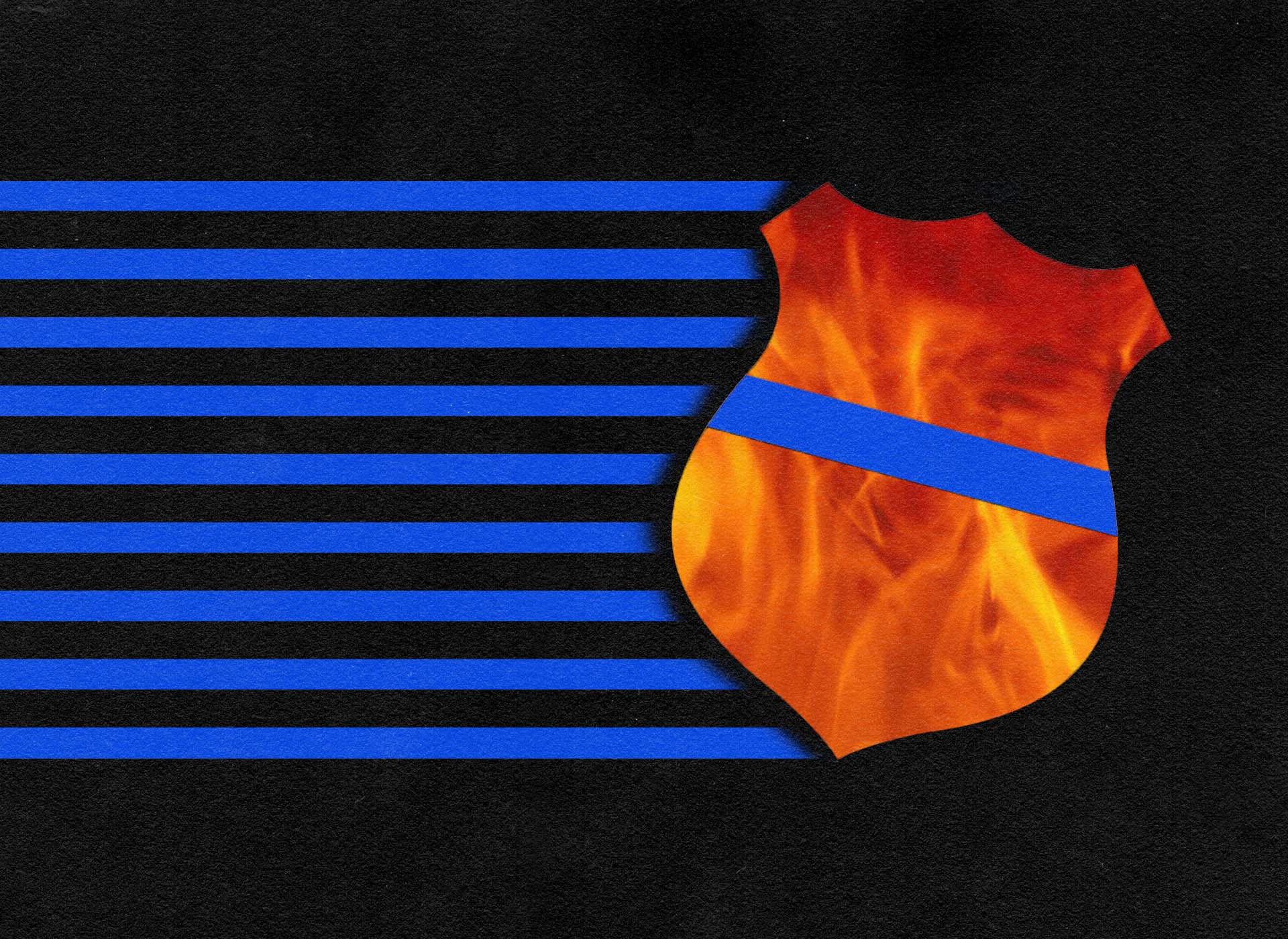 Around the Web
➫ Liberals have a fetish problem There's nothing sexy about castration
Words of Wisdom
"I think the secret is to keep working. You can't sit down."

Al Benton
Today's newsletter is brought to you by Megan Podsiedlik (Nashville), Edward Landstreet (Local Noise), and Davis Hunt (everything else).