Today's Takes: Monday, July 26
Vol. I, No. 53 • A Journal of Freedom • Carlson CIA • What People Want • Board Game Terror • Dinner Parties • Much More!
---
The Atlantic has a strange obsession with the hidden racism in board games that we point out in a section below, but first, some news from Montana.
A strange incident involving Tucker Carlson, which will likely get air tonight on his show, occurred over the weekend. A man named Dan Bailey confronted Carlson in a Montana fly fishing shop named, well, Dan Bailey's. Shortly after a clip of the confrontation went viral, the shop posted a message stating that Dan Bailey, the aggressor, had no relation to the shop and that the similar names were a coincidence. Later, internet sleuths deduced that the Dan Bailey in the video was involved with a clandestine CIA operation in Mongolia prior to his stint as an ecologist in Livingston, Montana.
The whole incident reeks to high heaven of conspiratorial intrigue, but if you watch the video, you're left wondering if Carlson was in on the joke. It's 100% possible that the incident has no sinister underpinning. An angry man in a rural fly-shop sees an "evil" demagogue and confronts him; his name, the name of the shop, his ties to the CIA, all mere coincidences. If this is political theater, it is of the Shakespearean line: cloaked in conspiratorial underpinnings, layered in meaning, and generally open to speculation.
Has everything always appeared so manufactured and fake? Or, is this just a side effect of our constantly documented lives that demand we always be on and ready for the camera? Watch for yourself. I'm sure there will be more to say about this tomorrow.
Headlines
📰 General News
📝 What Americans Really Want
💰 Financial Markets
🏞 The Land of Milk and Honey
🏳️‍🌈 Woke News
♟ The Terror of Board Games
Original Essays

🎥 Jerod Hollyfield discusses the enduring relevance of Entourage even in an age that consistently demonizes it (Read)
In case you missed it
Nashville Politics
Nashville News
Nashville Development
COVID Gutter
Provocative Read of the Day
🏆 Why Not Award Ashli Babbitt's Killer the Medal of Honor?  by Angelo Codevilla (Read)
Good to Know
🛣 Building Bigger Roads Actually Makes Traffic Worse (Read)
Something to Watch
Graph of the Day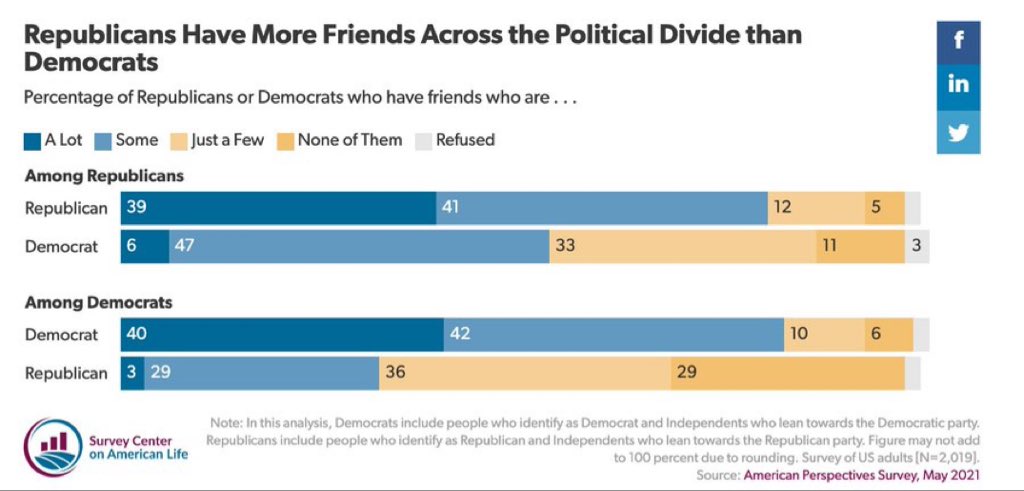 On Dinner Parties

Have a great Monday