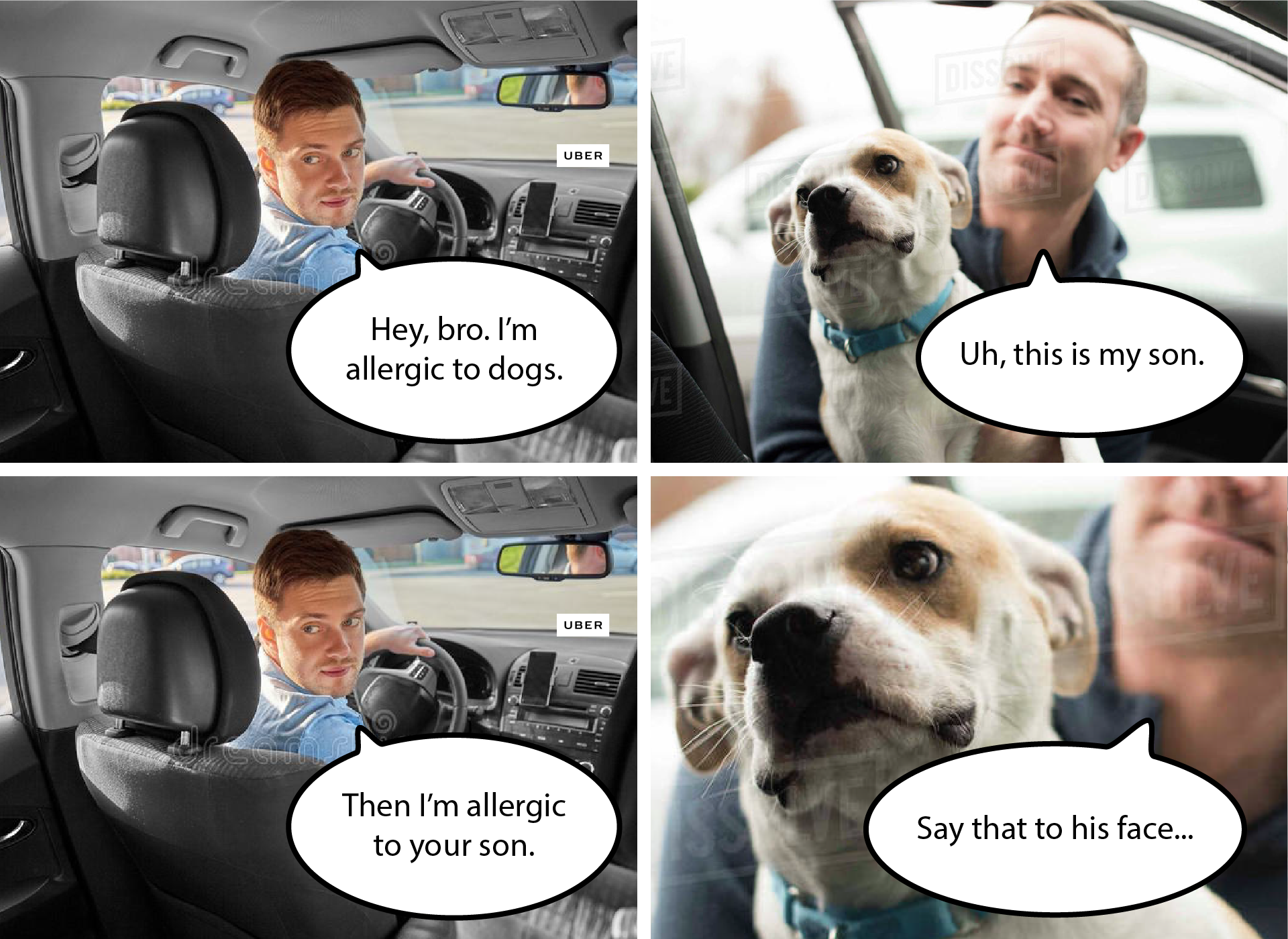 Today's Takes: Wednesday, August 11
Vol. I, No. 65 • A Journal of Freedom • Dog Moms • It's Not What You Think • Race Hunt • Something to Look At • Much More!
---
Get outside enough and you'll begin to notice how dogs are everywhere. Soon, you'll begin to overhear comments from parents and grandparents about how "everyone has a dog now." The numbers back this up. 70% of U.S. households own a pet compared to 56% in 1988. The pet industry has exploded over the past ten years, growing from a $48 billion industry in 2010 to close to $100 billion in 2020. Women call themselves "dog moms" (you honestly don't hear too much about "dog dads"). House cats are the internet's mascot. The term "service animal" has leaked into common parlance. As someone once commented to me, "Liking everyone's dog is exhausting."
Pets are great—dogs in particular if you're asking me—but the obsession with animals has begun to manifest in strange ways. Both Uber and Lyft offer options for riders with pets, but only Uber offers a car seat option and only in New York City. What this indicates is a higher demand for pet-friendly options than for child-friendly options. Where once people complained about liking one another's kids, they now rue the day when they have to crouch down, pet Scruffy, and offer cheap praise from the floor.
Headlines
📰 General News
Senate Passes Bipartisan Infrastructure Bill (WSJ)
Andrew Cuomo resigns as governor of New York (NY Post)

...and ironically paves the way for the first female Governor of New York, Kathy Hochul.
A lesson we can all learn from this: it's ok if your actions result in the death of 15,000 elderly, just don't stick your hand up a girl's shirt without asking politely first.
And speaking of dogs, here's what Camille Paglia had to say about Cuomo in 2018: "Andrew Cuomo is a yapping puppy with a long, muddy bullyboy tail."

Climate Change Has Consumed Journalistic Standards (WSJ)
🚷 It's Not What You Think
☠️ Dead Bodies
Will California lawmakers legalize human composting — transforming bodies into soil? (CalMatters)

Forget composting your junk mail, now you can compost Grandma!

1,000-year-old remains in Finland may be non-binary iron age leader (Guardian)

His (her?) Twitter handle was allegedly @rainbowkitten69
🗾 Hunting for a Racism
📍 Look, We Found One
GOP Senate Candidate Says You Should Be Worried About 'Anti-White Racism' (Vice)
Original Essays

🖊 Anthony Bourdain and Documentary Artifice: Roadrunner: A Film about Anthony Bourdain stirred controversy for manufacturing voiceover of its late subject. Documentary film has more pressing issues. (Read)
In case you missed it
Nashville Schools
Nobody has put forth a compelling case for why children under the age of 18 should wear masks in schools except vague hysteria. There has been plenty of evidence and "science" to the contrary with no rebuttal. Children are at close to zero risk from COVID-19 and, as we've learned, no more likely to spread the virus than vaccinated or unvaccinated adults. Bill Lee needs to grow a spine and voice strong disapproval of mask mandates in schools like his Republican colleagues Henry McMaster in South Carolina and Ron DeSantis in Florida.
Williamson Co. School Board votes to require masks in elementary schools (Channel 5)
Gov. Bill Lee says school boards have right to set mask mandates — for now (Tennessean)
Parents get educated regarding emojis their children are using (WSMV)
Nashville Politics
Blackburn, Hagerty not among 19 GOP senators to approve infrastructure bill (TNJ)
Tenn. Dept. of Safety created confidential dossier of 50+ activists during Nashville protests (Channel 5)
Cordell Hull building closed due to water line ruptures (TNJ)
Nashville News
Nashville Development
Nashville Life
📅 Check out our suggestions for THINGS TO DO this week (Info)
🎸 Tonight, the Basement East hosts Blink 182 and Weezer cover groups at 8 PM (Info)
New Spots
East Nashville set for Denver breakfast chain (Post)
COVID Gutter

Headlines
Moderna may be superior to Pfizer against Delta; breakthrough odds rise with time (Reuters)

"The effectiveness of the Pfizer/BioNTech vaccine had fallen to 42% from 76%, researchers said."

Virus Misinformation Spikes as Delta Cases Surge (NY Times)

Here's the future: a viral case count of the latest pandemic du jour alongside a "misinformation" meter. Science says that when misinformation is down, cases are down.

Kids are the victims of new GOP bid to politicize the pandemic (CNN)

Checkmate, DeSantis. Your move.
Information
Latest Data on COVID-19 Vaccinations by Race/Ethnicity (KFF)

"While White adults account for the largest share (57%) of unvaccinated adults, Black and Hispanic people remain less likely than their White counterparts to have received a vaccine, leaving them at increased risk, particularly as the variant spreads."
Two Good Reads
🏛 Something political: Here Are Joe 'Moderate' Biden's 10 Most Insanely Radical Nominees (Read)
🐚 Something different: A visual and literary walk through the Spiral and its resemblance to everything from spiral galaxies to sea shells to cucumber tendrils (Read)
Something to Look At
📲 A interactive, visual look at the top trends in tech (Read)
Have a great Wednesday