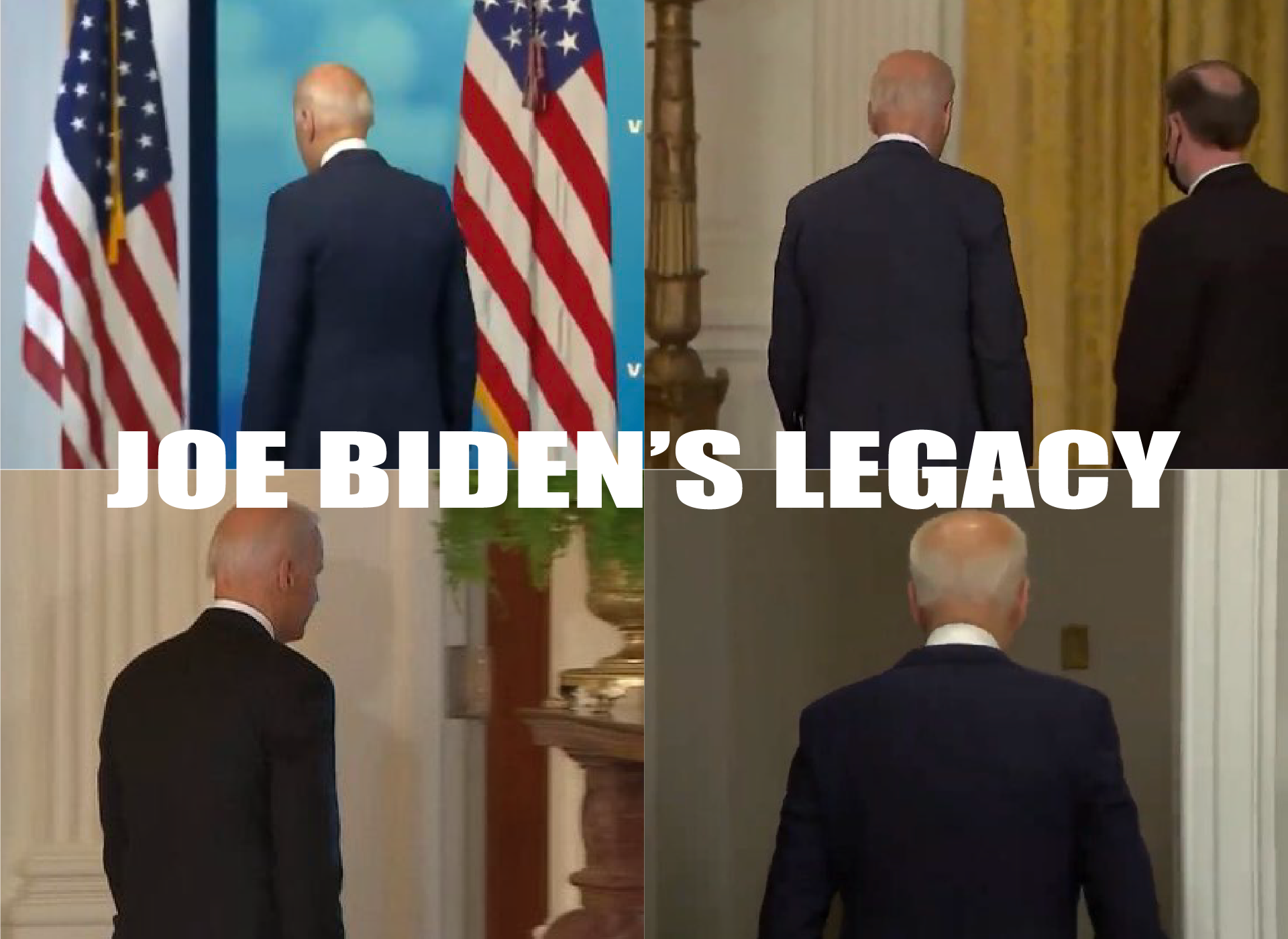 Today's Takes: Wednesday, August 25
Vol. I, No. 75 • A Journal of Freedom • Walking • Big Bills • Climate Faux Pas • New Vermeer • Much More!
---
Henry David Thoreau is best known for his famous essay 'Civil Disobedience' which influenced men such as Gandhi, Tolstoy, Hemingway, and JFK. 'Civil Disobedience' only slightly outranks 'Walden' which gives an account of Thoreau's time living alone in Emerson's cabin by Walden Pond. But arguably, his personal favorite essay was an autobiographical sketch about the joys of walking. He read the essay to an audience a total of ten times, more than any other essay he wrote. The Atlantic published it for the first time following his death in May of 1862.
In the essay, Thoreau celebrates the simplicity of walks. A walk reminds a man that he is a part of nature first, and a member of society second. He denigrates exercise for its own sake and favors the aimless ambulatory stroll through the woods.
Thoreau set aside four hours out of every day to walk in the woods. Anything less made him feel "caged" which tends nicely toward one of the notable lines in the essay: "everything good is wild and free." To Thoreau, these words undoubtedly held different meanings than they do now, but you get the sense that he means that good things do not bind or constrict themselves. He laments the mechanic or the clerk who must stand ready at their shop, unable to leave for a laconic stroll.
He also mentions the shape of the landscape, how he can go miles and miles without seeing any signs of civilization, no property lines or fences to interrupt the natural landscapes. In other words, Thoreau's walks in the woods are absent the presence of politics.
Today, you could go walk the red trail at Percy Warner, but the trails have been blazed and the paths have been marked. Politics has made its mark. The land is managed by the Metro Nashville Parks and Recreation Department and, inevitably, politics rears its head in the course of its management. It seems that at some point, Percy Warner could potentially be subject to the woke dictums of the regime in D.C., but at least the effects won't be reflected in the trees (we hope).
Of course, we do have politics to thank for the accessibility of the park and its proper maintenance and upkeep, but generally speaking, a park is a malnourished version of what Thoreau talked about when he celebrated walking.
Reading Thoreau's essay had me thinking about how difficult it is to escape politics today. You can go to the Caney Fork and drop in a line, but you are subject to the generation schedules set by the TVA. You can go for a walk at Percy Warner, but never after dark, and you must leash your dog. You can walk through your neighborhood if you're lucky, but must "stay within the lines," so to speak, not wandering too far from the sidewalk lest you get run over by a car or draw the leery gaze of a neighbor. You can move halfway across the world, but your loved ones are never more than a text away.
There was a recent essay (that I can't find) wherein the writer talked about how moving to Australia in the early-90s gave her culture shock, but moving away 20 years later, after the advent of the iPhone and social media, had hardly an impact as she was tied to and convened regularly with the friends she left behind. The world was not always this way and reading Thoreau's essay reminds you of this. I'm not advocating for a "return" to these primitive conditions. That ship has sailed. Genie out of the bottle. Etc. But what we can take from Thoreau's essay, aside from more walks, is reassurance that our interactions with work, technology, and politics are not prerequisites for our life.
Headlines
📰 Today's Front Pages
🏛 From the Hill
🗺 From the Frontier
U.S. VP Harris says China intimidates to back South China Sea claims (Reuters)
Biden Maintains Deadline for Afghan Pullout as Taliban Block Airport Access (WSJ)
🌧 Climate Faux Pas
Climate change made deadly floods in Western Europe at least 20% more likely (Reuters)

Theatrics: "Nowhere is safe."
Stats: "And the event itself was anywhere from 1.2 to 9 times -- or 20% to 800% -- more likely to have occurred."
Capitulation: "That broad range of uncertainty was partly explained by a lack of historical records"

The Cotton Tote Crisis (NYT)

"An organic cotton tote needs to be used 20,000 times to offset its overall impact of production, according to a 2018 study by the Ministry of Environment and Food of Denmark. That equates to daily use for 54 years — for just one bag. According to that metric, if all 25 of her totes were organic, Ms. Berry would have to live for more than a thousand years to offset her current arsenal."
A bigger burden than both kids and pets...
💰 Money Moves
🌈 Woke-acracy
Stanford Law Students Issue Guide To Dismantle 'Patriarchal Racial Colonial Capitalism' (Federalist)
💔 3 Ways to Leave Your Lover
Outgoing Gov. Cuomo grants clemency to convicted murderers during last hours in office (NY Post)

Including former Weather Underground member, David Gilbert, who killed three police officers. His son is the San Francisco District Attorney Chesa Boudin.

Andrew Cuomo reportedly leaves his dog behind at Albany mansion (NY Post)
Kathy Hochul sworn in as New York's first female governor (NY Post)
Original Essays

🤿   Masked Dereliction: State Republican legislators are trying to shore up their base with special sessions and anti-mask stances; They willfully failed to prevent this debate four months ago. by Jerod Hollyfield (Read)
In case you missed it
Nashville Politics
Page to take over as chief justice of Tennessee Supreme Court (TNJ)
Nashville News
Nashville Development
Nashville Life
Tonight
🎸 Uncle Kracker @ The Mulehouse, 7p, $50 (Info)
⚾️ Nashville Sounds vs. Gwinnett StripersMore @ First Horizon Park, 7p (Info)

COVID Gutter

Opinion
✅ Keeping Fear Alive (City Journal)

"Reluctant to set the public free, policymakers and the public-health bureaucracy set unachievable and unnecessary goals."
Headlines
Information
Ultra-Vaxxed Israel's Crisis Is a Dire Warning to America (Daily Beast)
Israeli data: How can efficacy vs. severe disease be strong when 60% of hospitalized are vaccinated? (Covid Data Science)
Around the Web
👟 MUST READ: Nike's End of Men (Read)
🏘 The 26 Most Beautiful Towns in America (Read)
Something to See
🖼 First full image of 'new' Vermeer with uncovered Cupid released by Dresden museum (Read)
Something to Watch
Have a great Wednesday