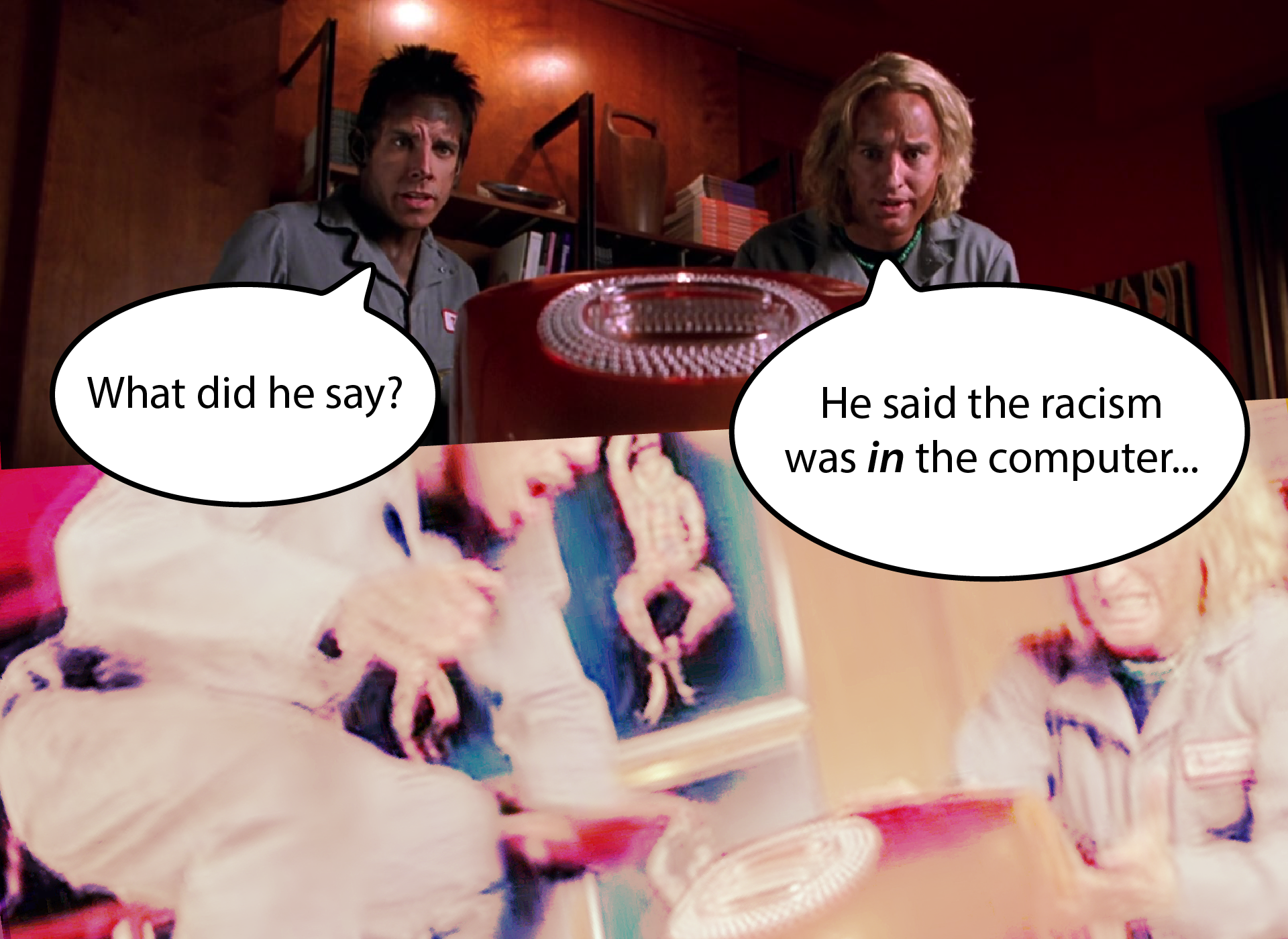 Today's Takes: Wednesday, August 4
Vol. I, No. 60 • A Journal of Freedom • The Sins of the Father • Money Talks • Marilyn Monroe • Orangutans • Much More!
Good morning, everyone.
If you have thoughts, comments, insults, compliments, funny memes, jokes, or just need to vent, you can respond directly to this email or reach out to us at [email protected]. With your permission, we'll publish the best responses we receive.
If this is your first time, you can sign up here.
Thanks, as always, for reading.
Headlines
⚠️ The Sins of the Father
World War II and the Holocaust are strong reminders of the horrors of political conflict. The strength of WWII in the collective memory, the entertainment industry, and government policy is a testament to this fact. These hallmarks of the modern era have become fables people fall back on in an increasingly secular world to clearly delineate between good and evil. Just this week in Germany, for example, a former Nazi guard, aged 100, is set to stand trial for his role in these atrocities. Few former Nazis are alive today, but punishing each and every one of them unto their death has become an effective political means by which to remind people who their enemy is: the Nazis.
The decades-long persistence as the number one enemy's nom de plume of all that is good, holy, and right has rendered the epithet "Nazi" a useless designation used by those on the Left and Right to insult each other. It's a strategy akin to flinging feces over a fence and hoping you hit someone. The term's persistence is both an attestation to the enduring horror of the Great Wars and an indication that our present gerontocracy came of age in a wholly different time. Until we can reckon with the present without applying the narrow rubric of WWII to it (e.g., Liberal, Nazi, Communist, and Fascist), it's difficult to see how things can move beyond the current moment of paralysis where politicians spend vast amounts of bureaucratic energy rooting out the phantoms of Nazism or Fascism—and increasingly, Whiteness—on tenuous pretexts while reproducing their effects in practice. Communism, as a friend to the progressive-liberal left, gets the pass. "No enemies to my left," goes the old saying. "Everyone to my right is a fascist."
🏛 On The Hill
🗺 On the Border Line
CBP Estimates Border Crossings Reached Highest Level in 21 Years Last Month (National Review)
California is overflowing with money (CalMatters)

"'I'm about to make an announcement that arguably no other governor in America has ever made,' Newsom said in the Oakland neighborhood of Fruitvale, before unveiling a proposal to use part of California's staggering $75.7 billion budget surplus to issue $11.9 billion in rebates to households making less than $75,000 a year, families with children and undocumented immigrants."
If things keep going South for Newsom and California Democrats, they'll have to import a whole new batch of undocumented immigrants to throw on the dole.
🎭 Politics as Usual
Biden calls on Cuomo to resign after bombshell sexual harassment report (CNBC)

Now that Cuomo's out of office, they definitely won't have to investigate those pesky nursing home deaths that followed from official CDC guidelines
Cuomo's apology makes for hilarious, political theater (Watch)

Pelosi defends taxpayer-funded abortion while citing Catholic faith (Catholic News Agency)
Fourth police officer who responded to Jan. 6 attack dies by suicide (The Hill)

The hearing will frame the suicides as a result of trauma experienced on Jan. 6, but another question to ask might be whether the pressure to testify contributed.
💸 Money Talks
🎥 Media On Media
Jason Momoa Shuts Down NY Times Interviewer When Asked if He Regrets Doing Game of Thrones Rape Scenes (Mediaite)
Let It Go? Disney Princess Culture Isn't Toxic, Study Finds (WSJ)

"By observing several hundred children over a chunk of the past decade, Dr. Coyne found that kids who were really into princesses at around age 5 were more likely by age 10 to hold progressive views about gender roles, and to reject the idea that boys should stifle their emotions. This held true for both girls and boys, she found."
So, the propaganda is working then?
🖥 Tech Travails
🏊‍♂️ Olympics, but Not About Sports
Simone Biles has changed what it means to be an elite gymnast (ESPN)

Which is to say one who doesn't necessarily win, but justifies defeat in flowery, feel-good buzzwords.
The Simone Biles fracas is dumb and due solely to the way media decided to cover her.
Her decision to sit out because of a poor performance should not receive praise, but taken as it is: a personal decision whose dimensions we have zero perspective on.
It would be more appropriate to criticize her decision, but because she scored high on the intersectionality test, it becomes political if you do. So, those on the Right gnashed their teeth, and those on the left wept in celebration.
A society that celebrates weakness and chastises strength is not long for this world.

Raven Saunders: What the Olympian's X protest means to her (BBC)

The chick crossed her arms over her head and no one knew what it meant so she had to explain it saying that it represented "the intersection of where all people who are oppressed meet."

Certain countries 'should not be here', says US swimmer Lilly King (Guardian)

Expert journalists have not weighed in on whether this statement was racist, xenophobic, or anti-semitic yet. Stay tuned!
Original Essays

🖊 Losing Christopher Hitchens: Journalism's intellectual giant died ten years ago. Our civic discourse will never recover. (Read)
In case you missed it
Nashville Schools
Tennessee House Speaker threatens special session if school districts mandate masks (Channel 5)
Parents sound off ahead of special MNPS board meeting focusing on COVID protocols (WSMV)
Nashville News
Tennessee plunges deeper into the opioid crisis (Lookout)
2020 Crime in Tennessee report shows deadliest year since 2002 (Tennessean)

"The Tennessee Bureau of Investigation released its 2020 Crime in Tennessee report showing a 37% increase in murders throughout the state, compared to 2019."

Two Shows Highlight Country Music's Troubling Willingness to Keep Looking Back (Scene)

"Many country fans celebrated this as a moment of needed redemption and a welcome return to something approaching normal. But that perspective ignores the opportunity to make "normal" better than it was before."
Normal version 2. The New Normal. The Great Reset. Racism is everywhere. Repent.
Nashville Development
COVID Gutter

New information has surfaced concerning the origin of COVID-19. A report released by the House Foreign Affairs Committee points to the Wuhan Institute of Virology spending $606 million on a "Central Air Conditioning Renovation Project" three months before the first case was reported. That's an enormous sum of money, and the details about how exactly it was spent are scant. Leaders speculate that the AC repair bill also dealt with facility deficiencies that could've contributed to a lab leak. It's almost embarrassing that a virus that emerged from Wuhan which has a Virology Institute conducting gain-of-function research on that same virus demands exhaustive proof, but like all else, the burden of proof lies with the accuser. Scientists, intelligence agencies, and politicians warn us that we will never know the truth of where the virus came from just like we will never know the location of Noah's ark. Some mysteries of the universe just get lost to time. SARS-CoV-2 may be no different.
Information
Americans Suffer Pandemic Whiplash as Leaders Struggle With Changing Virus (NY Times)
Quick update on the Israeli vaccine data (Alex Berenson)
Politics
For Your Curiosity
👃 What Should We Make Of Man's Claim That Taking LSD Restored His Sense Of Smell After COVID? (Read)
One Good Read
🆓 Sexual Liberation May Be Making Men Less Masculine (Read)
What Would Marilyn Do?
🥩 For the Vegan Weary, Marilyn Monroe's Strange Diet and Exercise Routine (Read)
Something to Watch
Have a great Wednesday