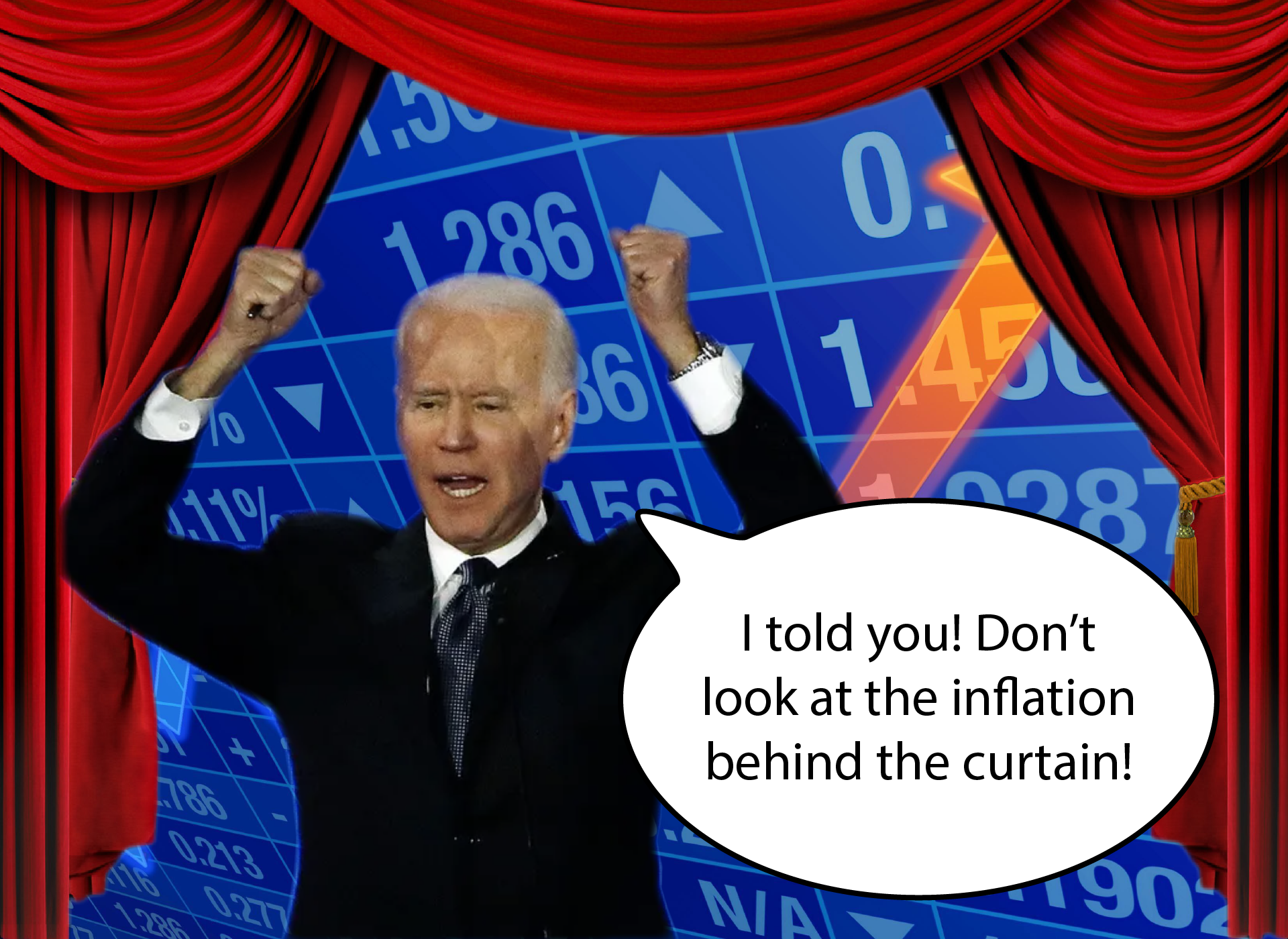 Today's Takes: Wednesday, July 14
Vol. I, No. 46 • A Journal of Freedom • Inflation Nation • Cowards in Texas • Civil War! • Woke America • Creative Blocks • Much More!
---
On the heels of yesterday's announcement that inflation surged to 5.4%—the highest since 2008—let's review the media's attitude as regards inflation over the past couple of months:
March 21, 2021: You're crazy! Inflation is a right-wing conspiracy (Read)
June 10, 2021: It's going to be fine! Inflation is only transitory (Read)
July 8, 2021: Calm down, nutbag! Inflation is actually good (Read)
July 11, 2021: Fine. You got us. Inflation is here to stay (Read)
Glad we're all on the same page.
Today's Headlines
📰 General Headlines
🛑 Sign of the Times
👁 Woke America
Original Essays

🖊 Anthony Bourdain and Documentary Artifice: Roadrunner: A Film about Anthony Bourdain stirred controversy for manufacturing voiceover of its late subject. Documentary film has more pressing issues. (Read)
In case you missed it
Nashville Politics
Nashville News
Nashville Predators' goaltender Pekka Rinne to retire from NHL (Channel 5)
Tennessee farmer wins injunction against USDA in loan forgiveness dispute (Center Square)
Nashville Development
One Good Read
🎸 Cody Jinks Exemplifies Country Populism's Successful Revolt Against The Nashville Machine (Read)
Moments from the Recent Past
👀 As you consider whether the FBI played a part in the 1/6 protest, consider the recent history of the FBI's maneuvers in the US:
Fake terror plots, paid informants: the tactics of FBI 'entrapment' questioned (Read)
Why Does the FBI Have to Manufacture its Own Plots if Terrorism and ISIS Are Such Grave Threats? (Read)
Hollywood's Creative Crisis in One Video
🎞 Maybe one of the reasons Hollywood accepts all these diversity mandates is that this will open up a new market: remaking or remixing almost every hit movie to correct the lack of racial diversity in the original (Watch)
Words of Wisdom
In my study of communist societies, I came to the conclusion that the purpose of communist propaganda was not to persuade or convince, not to inform, but to humiliate; and therefore, the less it corresponded to reality the better. When people are forced to remain silent when they are being told the most obvious lies, or even worse when they are forced to repeat the lies themselves, they lose once and for all their sense of probity. To assent to obvious lies is in some small way to become evil oneself. One's standing to resist anything is thus eroded, and even destroyed. A society of emasculated liars is easy to control. I think if you examine political correctness, it has the same effect and is intended to.

― Theodore Dalrymple
Have a great Wednesday