Weekend Digest
4/30-5/2 – A warm, sunny weekend ahead; Crawfish boil, Sam Lewis, Clint Eastwood classic, Bitcoin, Vegetable oils
In case you missed it, check out Jerod Hollyfield's assessment of the Academy Awards:
🗽 Ordinary People, Pt. I: On Artistry and Hollywood's Insular Diversity, Link
🏆 Ordinary People, Pt. II: An Oscars Postmortem, Link
Events
🦞 Tennessee Brew Works, 6th Annual Crawfish Boil Sat. and Sun., Link, 11-5
🚪 East Nashville Antiques & Vintage opens Sat., Link
Friday, 4/30
🎸 Grace Potter @ The Caverns, Link, 7p
🎷 MILEStones: Tribute to Miles Davis @ Rudy's Jazz Room, Link, 9p
Saturday, 5/1
🌿 7th Annual HUGE Plant Sale by Paradise Produce Farm, Link, 9-3
🏒 Predators vs. Stars @ Bridgestone Area, Link, 7
🎸 12 Against Nature "A Steely Dan Experience" @ 3rd & Lindsley, Link, 7
Sunday, 5/2
⚽️ Nashville SC vs. Miami CF @ Nissan Stadium, Link, 12
🎸 Sam Lewis (called a modern Townes Van Zandt) @ 3rd & Lindsley, Link, 8
Farmers Markets
Fridays
🧺 Nashville Farmers' Market • Germantown • Info • (8-2)
Saturdays
🧺 Nollensville Farmers' Market • Nollensville • Info • (8-12)
🧺 Nashville Farmers' Market • Germantown • Info • (8-2)
🧺 Richland Park • Sylvan Park • Info • (9-12)
🧺 At the Crossings • Antioch • Info • (9-1)
🧺 Franklin Market • Franklin • Info • (9-1)
Sundays
🧺 Nashville Farmers' Market • Germantown • Info • (8-2)
🧺 Amqui Station • Madison, TN • Info • (11-3)
Watch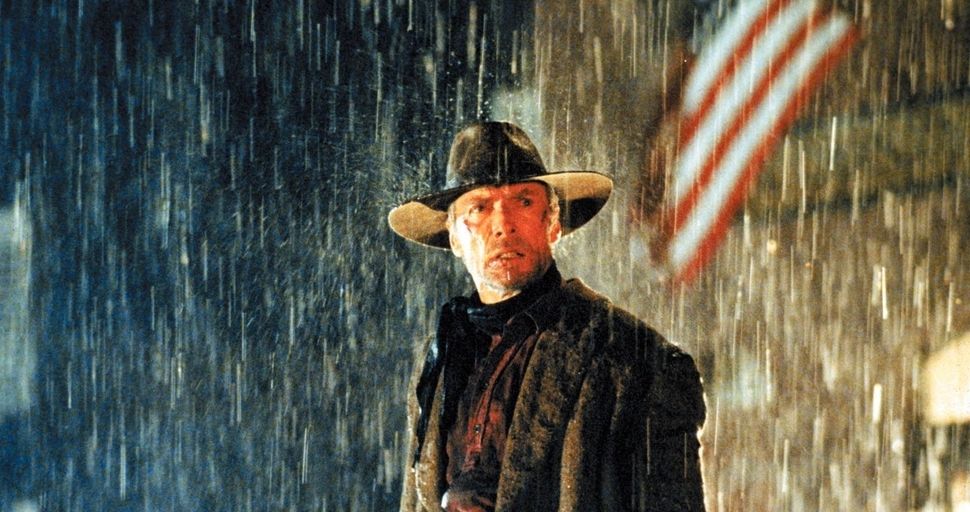 🏜 Unforgiven dir. Clint Eastwood (1992) is probably the final chapter in the American Western. William Munny (Clint Eastwood) displays more complexity and depth than 99% of what Hollywood has produced in the nearly 30 years since its release. It's refreshing to watch in an era of watered down movies designed to appease rather than challenge and does great justice to the grandeur of the West. Nietzsche's line "I have often laughed at the weaklings who thought themselves good because they had no claws" comes to mind.
  + Length: 2h 11m
  + Watch on HBO Max
  + Rent from Apple TV or YouTube
🔫 'The Hero's Dreadful Fate' by Javier Marías
  + A meditation on Westerns vindicated by this pathetic emoji 🔫
  + Read here
Read
🪙 Every passing week, news around Bitcoin (₿) seems to build in pressure. This past week, JP Morgan announced their intent to make an actively traded Bitcoin fund available for clients. JP Morgan is just the latest to come out publicly in support of Bitcoin. Rumors—false rumors—also swirled that Facebook would announce the addition of Bitcoin to their balance sheet. Add to this the hysterical claims—false claims—that Bitcoin is an energy suck, and you have all the ingredients for an explosion.
With crypto-enthusiast, meme-lord, and, uh, richest man in the world Elon Musk hosting SNL this weekend, Bitcoin appears poised for a cultural breakout (not investing advice). Below are two excellent essays that address its appeal.
🏆 Ben Hunt extolls the virtues of Bitcoin as art and as a signal of identity
  + Link, ~20m read
🛢 HIGHLY RECOMMENDED: Alex Gladstein's compulsively readable rundown on the decaying strength of the petrodollar
  + Link, ~30m read
Health
🌽 Vegetable oils, nearly nonexistent a hundred years ago, now account for 20% of Americans' caloric intake. Of note, these oils were used in the production of paint until petroleum based paints proved a cheaper alternative. The massive seed oil industry then had to find a new vertical: food.
Biologists and doctors have discovered that they interfere with the action of the Thyroid gland which is responsible for regulating metabolism and hormone production. It should be no surprise, then, that as consumption of vegetable oils has risen, so too has the incidence of chronic disease, most notably, obesity. They are everywhere in processed foods. If it comes in a sealed box or bag, odds are it contains a strong dose of vegetable oil.
Vegetable oils are those oils extracted from seeds, grains, and legumes through high heat, extreme pressure, and often with the addition of chemical solvents. In short, their production is only possible in an industrial setting. These oils include:
  ❌🌱 Soybean oil
  ❌🌽 Corn oil
  ❌🌻 Sunflower oil
  ❌💐 Safflower oil
  ❌🌼 Canola oil
  ❌🥜 Peanut oil
  ❌🌾 Rice bran oil
  ❌🍇 Grapeseed oil
  ❌👕 Cottonseed oil
Healthy oils like 🍸 Olive oil and 🥥 Coconut oil are notable for their historical use going all the way back to the ancients and the less violent, more natural manner in which they are produced. In your kitchen, you can substitute these and 🧈 butter (ideally grass-fed) for vegetable oil in any recipe.
Additional reading:
  + Interview with Ray Peat on the perils of vegetable oils, Link
  + An exploration of the cause of chronic illness in the modern world, Link
  + Nourishing Fats: Why We Need Animal Fats For Health And Happiness, Link
Loose Ends
🚙 The Case for Dangerous Roads and Low-Tech Cars, Link
🇨🇳 How China is stoking America's racial tensions, Link
🪕 As most-cited songwriter, Bob Dylan brings complex poetry to court opinions, Link
💰 Raising the Capital Gains Tax Would Be Un-American, Link
But perhaps we live in an age so pusillanimous that it cannot even tolerate serious stories from another age, when men were less respectful of the law and less obedient and less fair, but also more complex, more contradictory, and more profound.

From 'The Hero's Dreadful Fate' by Javier Marías linked above and here