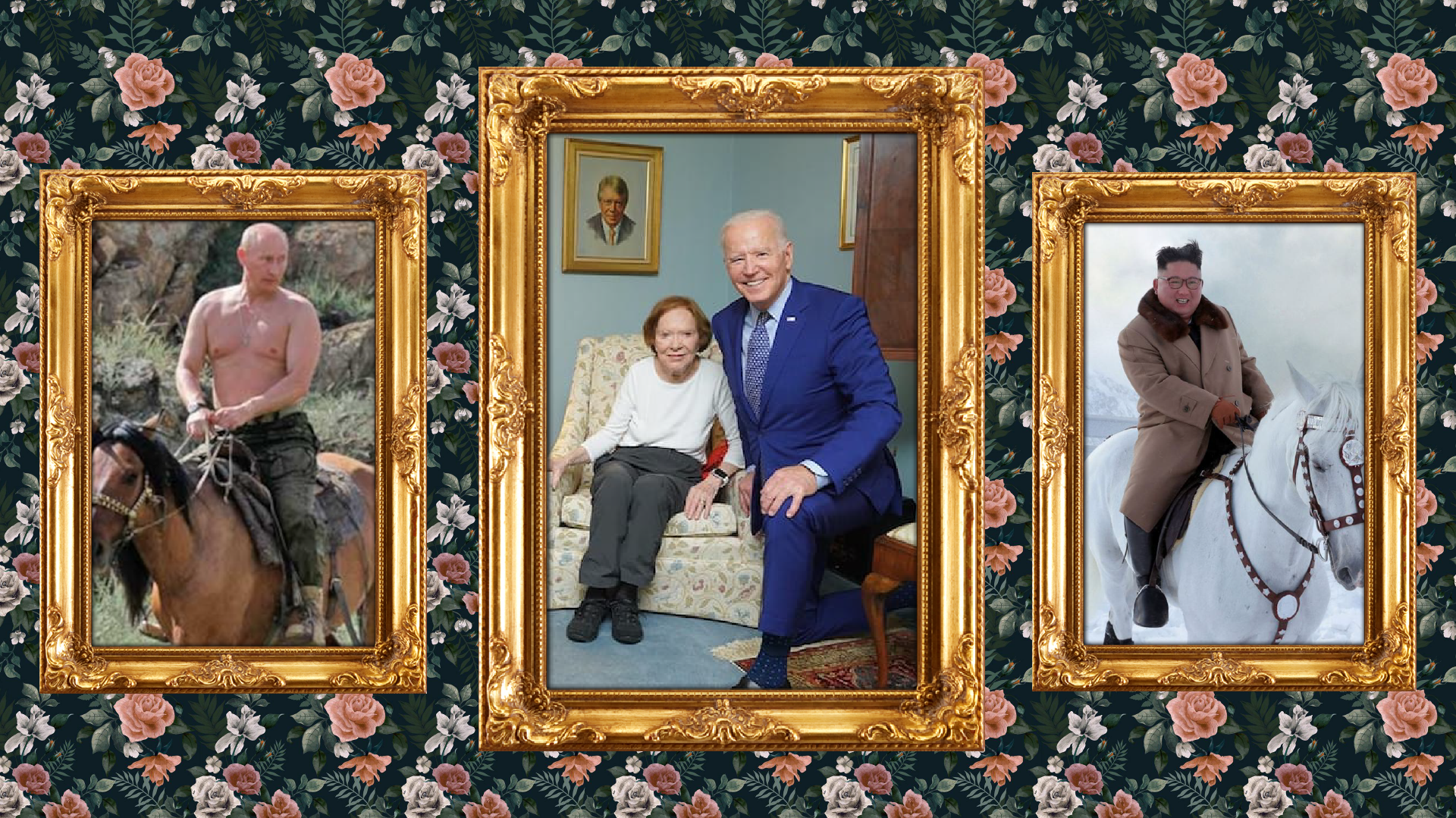 Fanfare for Clown Parade
Biden Picture, Jobs Report, Jenner Governor, Flowers, Oracle, Legislature Closes
🖼 Biden Picture: The bizarre image of Joe and Jill Biden with Jimmy and Rosalynn Carter completely undermines the speculation concerning Joe Biden's health. Here we see a large, strong, colossus of a man next to what looks like a Rosalynn Carter doll. What greater display of strength can there be? Where autocratic leaders like Putin and Kim Jong Un sit, respectively, astride the horses of War and Conquest, Biden kneels; the photo pacifies the rampant concerns of authoritarianism in the Biden White House.
🙅‍♀️ Jenner for CA Governor: The former world-class decathlete turned burnt-orange Hollywood bimbo ponders a run for Governor of California as a Reagan Republican. A promotional video [2] and a prime-time interview with a visibly unsettled Sean Hannity rang out across the fruited plain like the first bugle blast from the fanfare for a clown parade as citizens fled the state in droves. Notably, Jenner drew an authoritative line in support of keeping transgender athletes out of female sports. Finally, an authority weighs in on the issue. That didn't prevent all the predictable parties from erupting. The irony is too grand to verbalize. If one were to hatch a scheme to dissolve the GOP, this would be a good first step.
🛠 Jobs Report: That people respond to incentives seems to be lost on the pigeon brained Biden apparatus. Less than 2 months after his $1.9 trillion Covid relief bill that, notably, extended unemployment benefits to September, April job growth slumped. Up in Yankeedom, the paper of record cannot wrap its head around the fact that if you give people money, they're less inclined to work for it [1]. Is this Biden's 4D chess move to drive up wages? Meanwhile, in our lovely state of Tennessee, Bill Lee sensibly cut state unemployment from 26 to 12 weeks.
🛢 Pipeline Jitters: A cyber attack that shut down the vital Colonial Oil & Gas Pipeline is causing gasoline prices to spike this morning. The Biden administration's jihad against hydrocarbons pairs nicely with its enrollment of Captain Planet in rescuing an industry it allegedly despises. Remember, the Biden administration shutdown the Keystone XL pipeline and head faked their intent to shut down the Dakota Pipeline [3]. As his administration begins an audit of the country's energy regulatory policy, expect more hydrocarbon production facilities to shut down. With inflation peeking over the horizon, harsh regulatory action against the oil & gas industry is bound to cause issues.
Nashville News
🏢 Oracle's Coming to Town: After months of rampant speculation about whether the state was hip enough to accommodate an international "integrated cloud applications and platform services" and an Orphic journey into the bowels of Nashville's identity, ink has hit paper. The details are as follows (Tennessean, TN Lookout):
  + Oracle will bring 8,500 jobs to Nashville
  + Committed to $1.2 billion in capital investment
  + Granted 25-year, 50% property tax discount in exchange for $175 million to re-develop waterfront
  + Officials expect city to rake in $18 million a year once everything is up and running
  + Chicago based Monroe Investment Partners will develop the campus
🏛 State Legislature Adjourns: The Tennessee General Assembly wrapped up their year last week with a flurry of bills. They'll meet again in January of next year. A recap of bills from this year's session (Scene, Lookout, WPLN):
  + Legalized constitutional carry of handguns for adults over 20
  + Cut unemployment benefits period from 26 weeks to 12
  + Requires high school athletes to compete based on their sex at birth
  + $100 million investment in high speed internet for rural communities
  + Banned critical race theory from being taught in schools
  + College athletes given permission to make money from endorsements
  + Adjustments to constitutional appeal process in state courts
Nashville Events
Your week in events featuring the Tennessee Renaissance Festival, Sounds baseball, Strawberries, much laughter and singing, & more!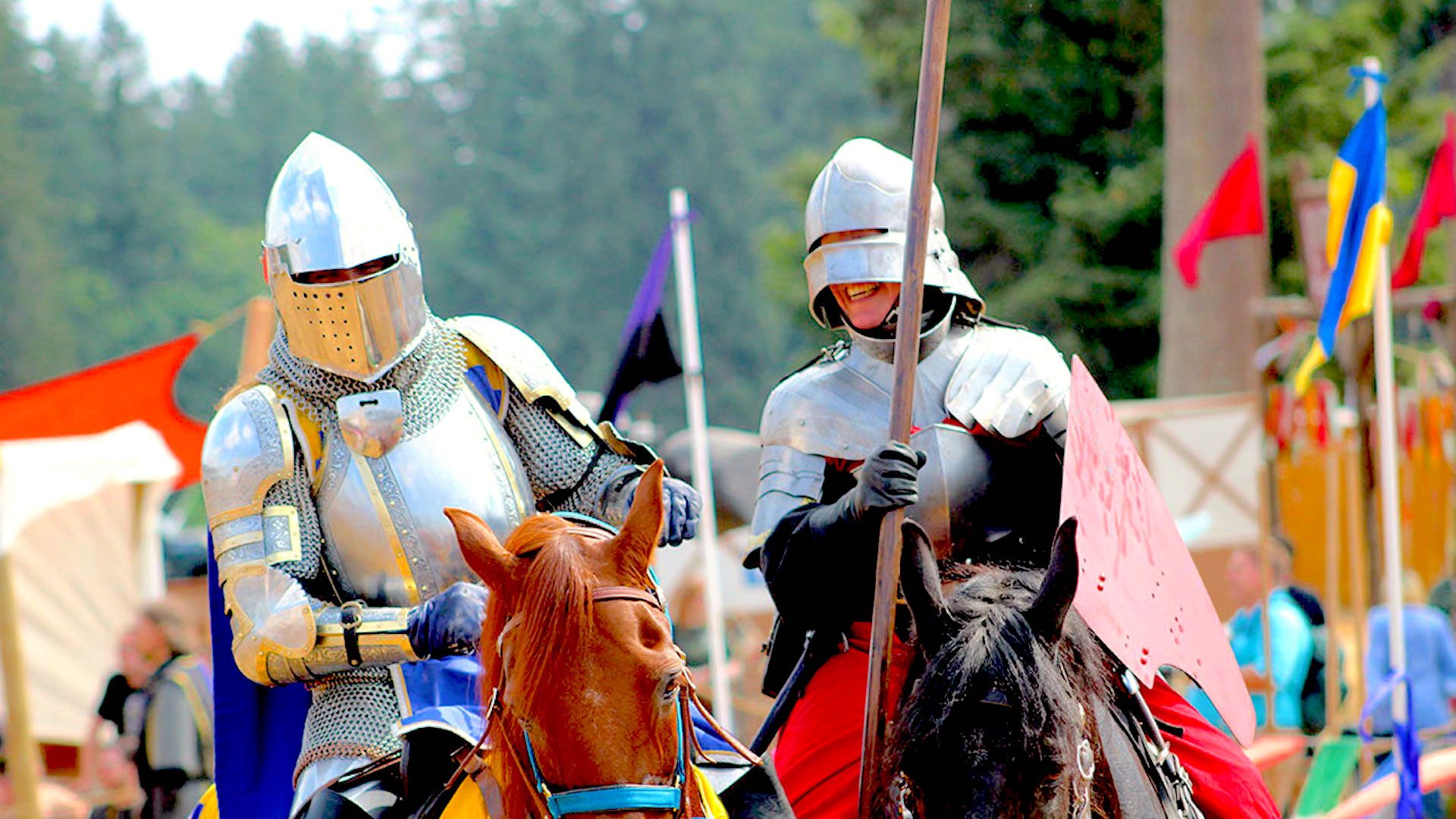 Loose Ends
🧊 A puzzle from Martin Gardner's book Mathematical Carnival (Play)
👨‍🦲 The Untold Story of How Jeff Bezos Beat the Tabloids (Read)
🏕 Architect James Cutler's cozy, homemade studio (Watch)
🔮 All These Balls Are the Same Color?! (Look)
Footnotes
[1] Meanwhile, a growing chorus of hysterics would likely vouch for grafting masks on children at birth if they could.
[2] Caitlyn hired Trump's old campaign manager to produce the video.
[3] Announcing recently that it will not take immediate action to it shut down.
[4] Dogecoin dropped 40% during the performance.