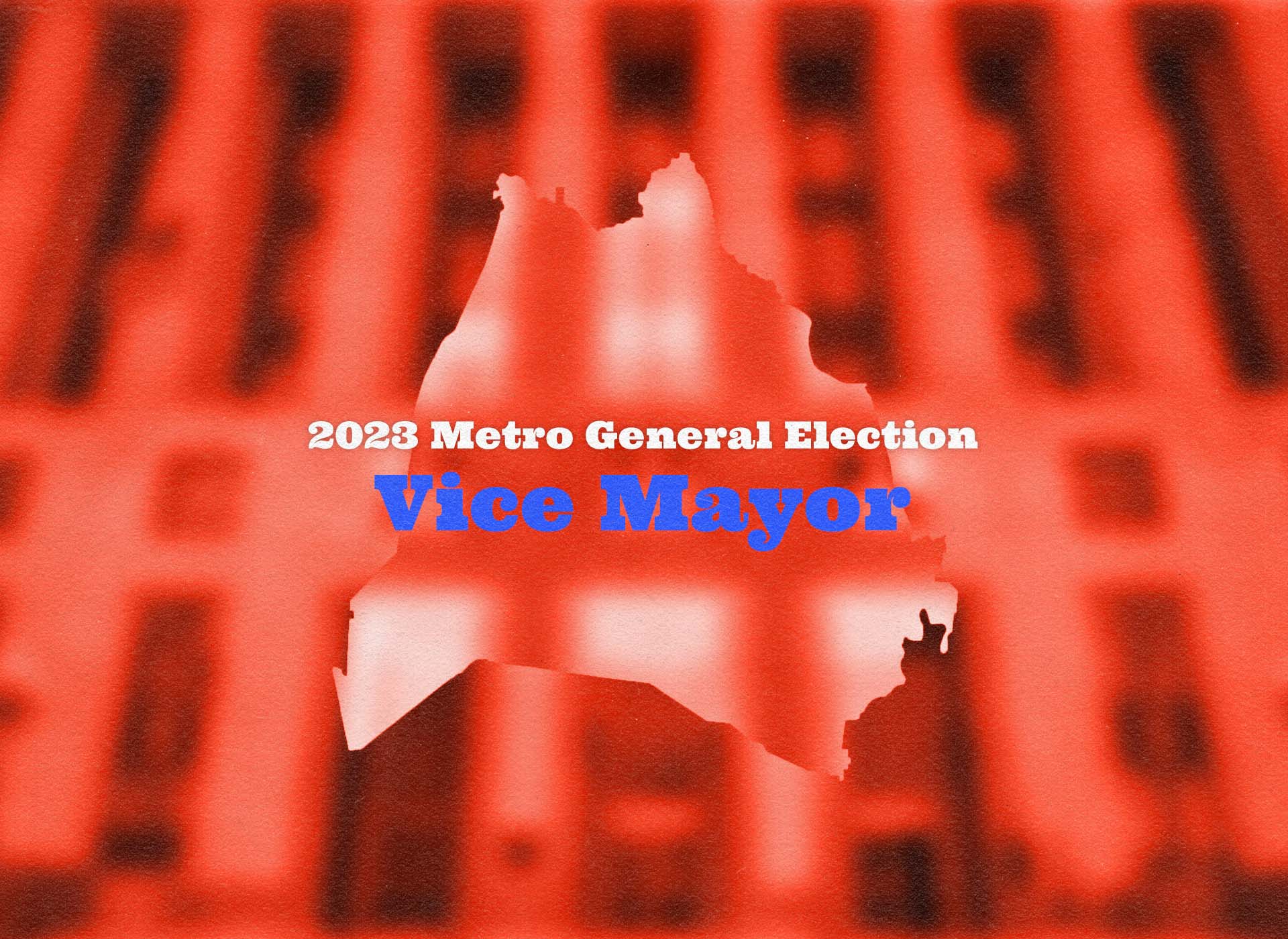 2023 Vice Mayoral Race
🗳 The Pamphleteer's 2023 Metro General Election Guide
Vice Mayoral Candidates
At every Metro Council meeting, you'll see the vice mayor sitting behind a podium at the head of the chamber, gavel in hand, moving the agenda along. The vice mayor, while technically president of the council, doesn't vote with the rest of the body, except in the case of a tie. Aside from setting legislative priorities for the council (typically by creating certain special committees and appointing chairs), this position is also expected to step in if, for some reason, the mayor is unable to fulfill his or her duties. The vice mayor runs a campaign independent from the mayor (i.e., they don't share a ticket) and serves a four-year term.
✰✰✰ JIM SHULMAN (incumbent)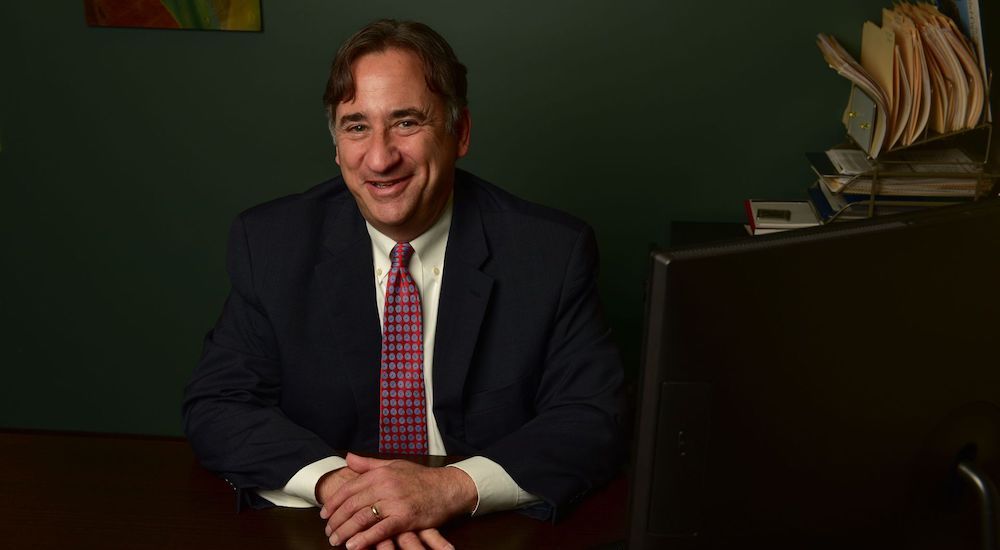 Since his election to council in 1999, Vice Mayor Shulman has been a constant public servant. After representing District 25 as a council member for eight years, he went on to serve as a member at-large from 2015 to 2018. He was elected to his current position by special election in September 2018, then again for his first four-year term in 2019. Even-keeled and mild-mannered, Shulman believes Metro officials have a duty to keep the county running smoothly.
Over the years, we've watched the old-school Democrat keep his cool during the most contentious battles. However, his adherence to decorum and aversion to incivility have earned him criticism from some louder, brasher members of the council body. According to Schulman, school safety is his number one priority, followed by public safety, education, infrastructure, and affordability.
A two-time Vanderbilt alumnus, Shulman has taken on a myriad of government roles, both locally and at the state level. In the '80s, he served as lead legal counsel for the Department of Finance and Administration under Governor Ned McWherter (D), then spent six years as Chief of Staff for former Speaker of the House Jimmy Naifeh (D-Covington). In 2008, fresh off of two terms on the council, he was appointed Deputy Commissioner for the Tennessee Department of Health. He most recently served as the CEO of the Safe Haven Family Shelter, a role he exited in 2022.
OTHER INFORMATION
ANGIE HENDERSON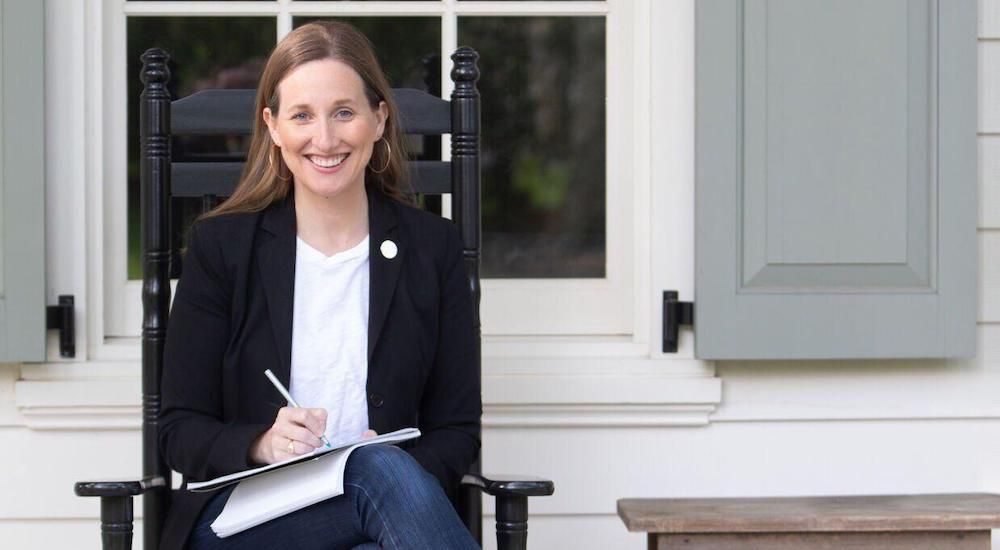 After eight years of serving District 34, Councilwoman Angie Henderson hopes to make the jump from council member to vice mayor. The southwestern area of the county she's represented for two terms includes portions of Green Hills, Forest Hills, and Cheekwood. A native Nashvillian, Henderson is the founder of the Green Hills Action Partners. She also served as president of the Belle Meade Highlands Neighborhood Association and on the board of Harpeth Hall's Alumnae Association.
An alumna of Bryn Mawr College, Henderson has highlighted her degree in Growth & Structure of Cities as a city planning asset. During her time on Metro Council, she served on the Parks, Library, & Arts Committee, the Charter Revision Committee, Public Works Committee, and the Budget and Finance Committee. Her most personally prized policy wins include tackling the city's sidewalk problem and protecting its tree canopy. Like many of her colleagues, Henderson wasn't a fan of how rapidly the Titans stadium deal unfolded. She's also called Vice Mayor Shulman's interpretation and execution of the rules into question during a few council meetings.
If Henderson wins the race, she'd likely advocate for a more walkable (or bikeable) Nashville. On her campaign website, she dreamily recounts her time in San Francisco, during which she and her family enjoyed "riding the bus and cable car to and from work, walking almost everywhere, and biking over the Golden Gate Bridge on the weekends." Despite her support of mass transit, Henderson has also shown her preservationist colors while campaigning; she's frequently highlighted the need to slow the legislative process down in Nashville, a sentiment many council members have echoed following the whirlwind of development over the past few years
OTHER INFORMATION
✰ ✰ ✰
VOTER INFORMATION
Not sure what council district you're in? Enter your address and find your district here. If you're interested in early voting, there are multiple polling locations open to voters at various times. Visit the early voting schedule here. On election day, your polling place will be assigned to you and will be open from open 7 a.m.-7 p.m. Find your election day voting location here.
IMPORTANT DATES
OTHER INFO
ALL ELECTION GUIDES