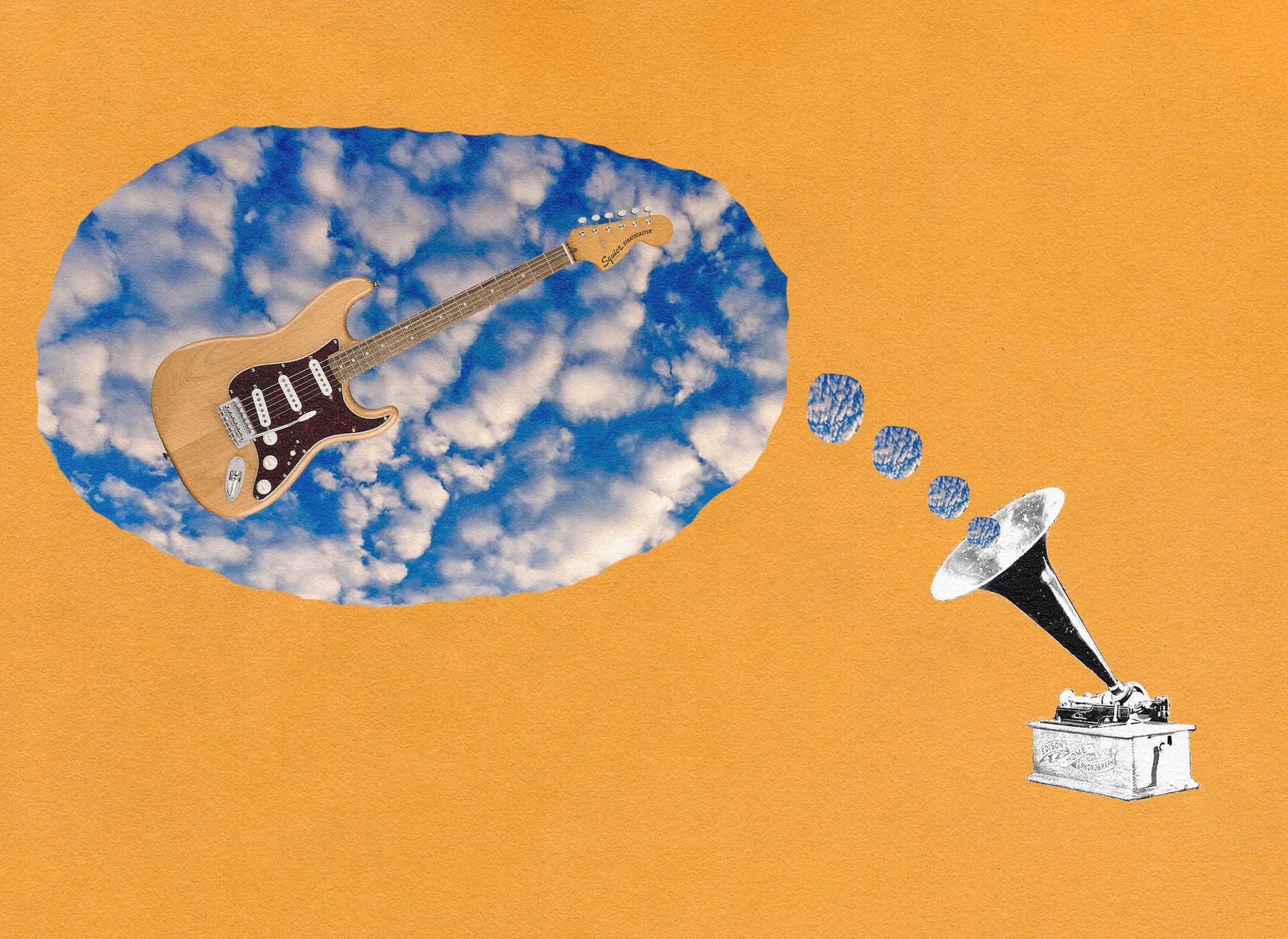 [Album Review] Dream Machine: Living the Dream
Dream Machine release their long awaited comeback album Living the Dream and share a new video for "Come Along".
In a world where self-censorship has run rampant and many are afraid to speak freely, we have at least one reason to remain hopeful for the future — Dream Machine is back. Their highly anticipated 3rd studio album Living the Dream is out today (June 3, 2022) on Fuzz City Records. You can listen to the album on Bandcamp and Spotify.
Living the Dream is a groovy departure from the slightly heavier, darker sounds of their last album. This time, they offer up an inspiring  dream themed journey punctuated with epic guitar and synth solos. The husband and wife duo Matthew and Doris Melton are joined by Billy Odyssey on drums.
Their penchant for vintage analog instruments and recording is displayed at full force, as well as their shared admiration for the musical stylings of the 70s and 80s. Dream Machine is building on the classics with their most confident and polished work to date.
Matthew and Doris are fostering positive change with their fearless commentary and thought provoking music, invoking many of the greats that came before them. They have gone hard in the paint, as it were, in support of free speech — bringing them notoriety, especially in spaces where music fans still appreciate freedom of expression in the arts.  

Not long ago, in 2017, the husband and wife duo were abruptly dropped from their record label and denounced publicly for crimes including suggesting female musicians should be proficient at their instruments or that illegal immigrants with a criminal record should be deported. Instead of cowering they instead fought back, shifting to self-release on Matthew's record label Fuzz City Records and continuing to build upon their adoring fanbase with their excellent YouTube channel.
Dream Machine have been speaking freely in the face of severe consequence since before many of us even identified there was a problem, encompassing a genuine rock n' roll attitude that is notably missing from modern music today. Their curiosity, optimism and commitment to their craft emotes from everything they do and Living the Dream is no exception.
The album was recorded using the Tascam 388 at 432HZ which many artists believe is a healing frequency and prefer over the industry standard of 440HZ. While some dismiss this as an unfounded conspiracy theory, in any case there is something undeniably unique about any musicians committed to 432HZ .
Go down the rabbit hole with Dream Machine and escape the prison of your mind. They're doing it all themselves and they're doing it well. If Living the Dream doesn't inspire you to live your best life without fear, I'm not sure what will.  
LISTEN TO THE ALBUM