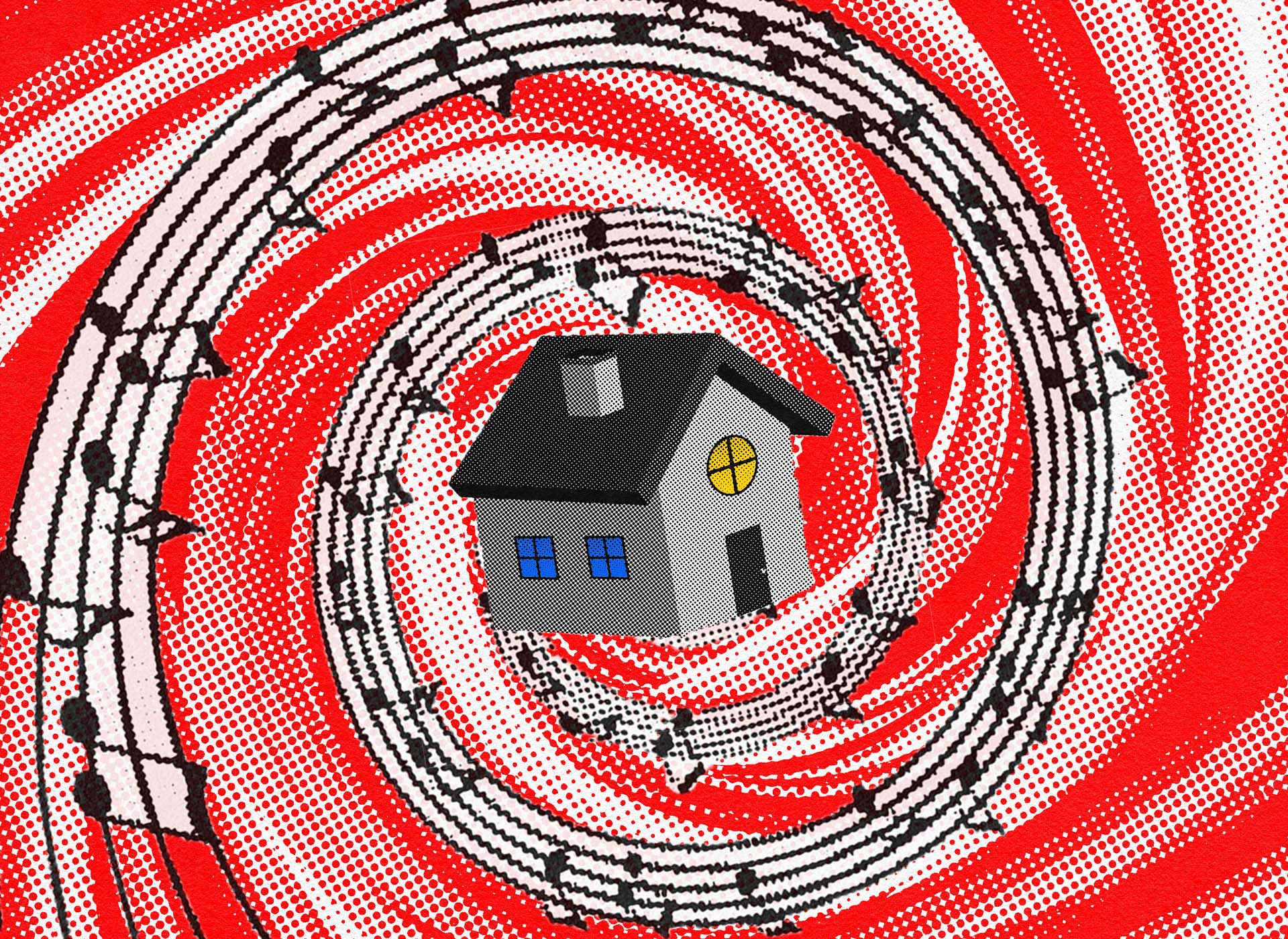 Jaan's House Brings Sincerity Back to Nashville's Music Scene
In the wake of Nashville's rapid expansion, there still exist hidden gems like Jaan's House that offer us a vision of what Music City can be
Local musicians have long spouted the mantra that Nashville is a "ten-year town," clinging to the hope that they will be able to break through. The city has become so synonymous with broken dreams and hard-luck troubadours that Hollywood has exclusively depicted it as both scapegoat and shorthand for entertainment-industry treachery from Robert Altman's 1975 classic film Nashville and its 1976 B-movie counterpart Nashville Girl through Callie Khouri's long-running primetime soap that rode the tide of the city's ascension to national prominence in the early 2010s. Local musicians have it rough enough as they cobble together Broadway gigs or sparsely attended shows at venues like The East Room. Artists from out of town arguably have it even worse, seeking to establish a presence in Nashville while increasingly unable to afford the most expensive hotel rooms in the country—much less rent to make a permanent move. As prone to potshots about affordability and corporatization as Nashville is, the city still remains home to industry entrepreneurs and artists with indefatigable visions for a Music City that expose its full potential. Yet, few have achieved the indie cred and sense of community that Jaan Cohan has in the last half decade.
When Cohan started Jaan's House in October 2018, he was keenly aware of the Nashville music scene's need for a hub that offered intimate settings for artists to play shows and a comfortable space that serves as a respite for road-weary musicians. However, his plans to provide indie artists affordable options quickly evolved into, as the property's website states, "An experiential artist-hostel unlike any other, setting the new standard for what most AirBnB's and hotels cannot replicate: a paragon of artist-centric 'Southern Hospitality.'" While supplying rooms for up to ten people in its 3,300 square feet of living space, Jaan's House exudes the laid-back atmosphere of crashing at the model home of one's cosmopolitan college roommate a decade after graduation. Guests can listen to hundreds of records on an envy-inducing vintage hi-fi system in the community record room, wander around local artist Eric "Mobe" Bass's mural tribute to artist Roy Lichtenstein, curl up in one of the house's many nooks to write, hold a houseshow in the backyard, and even make appointments with a yoga instructor or masseuse. For Cohan, the current iteration of Jaan's house is a natural extension of his life in the indie-music world. "Ever since I rented my first place in Nashville in 2010, I've enjoyed offering up my home(s) and hosting dozens of bands that either performed alongside my former bands or simply needed a place to crash," Cohan said. "Over the years, the house has built up somewhat of an underground following via word-of-mouth by bands, local venues, and music-industry colleagues."
A transplant from Los Angeles, Cohan became a Nashville convert while visiting Belmont University in the weeks leading up to his high-school graduation. "It's a true artistic oasis (or was depending on how you look at it)," Cohan said of his adoptive hometown. "Despite the fact the city I fell in love with doesn't exist in its current state, I am grateful for having moved to Nashville when I did." In 2012, Cohan assumed the role of lead guitarist for the "psychedelic groove-rock six-piece" Sol Cat with friends from Belmont. Sol Cat amassed a formidable reputation over the next half decade, playing Bonnaroo and Austin's South by Southwest while garnering attention in Billboard before members Johny Fisher and Aaron Martin formed Okey Dokey in 2016. Cohan next began touring with Americana singer-songwriter Rayland Baxter in 2015, continuing the cross-country grind that began shortly after he arrived in Nashville. In 2017, Cohan made the decision to step away from the road as the idea for Jaan's House took root. "I've always enjoyed exchanging tour stories and making new friends with fellow artists," Cohan said. "And in a way, I created a career in the hospitality industry without knowing it would play a larger role in the local music community!"
Cohan's notion of community is what both drives the mission of Jaan's House and has led its backyard houseshows in what he describes as a "colorfully-lit 'Disco Forest'" on a hill to become one of the most authentic and well-curated affairs that Nashville's music scene has to offer. Stalwart indie-music publication Paste has built a relationship with Jaan's House as the Nashville location for its "On the Road" concert series and anchored its coverage of last fall's Americanafest from the venue. Robert Plant has also expressed interest in attending a Jaan's House show because locals refer to Cohan's property as the best place to hear emerging artists in the city, a potential brush with the legendary that Cohan self-effacingly refers to as one of his primary goals in the new year.
An MBA in a city comparable to Nashville most assuredly has a rudimentary business plan akin to Jaan's House scribbled in a Moleskine notebook complete with the Pop-Art-meets-Garden-and-Gun-aesthetic Cohan has achieved. Yet, what has brought Jaan's House to the forefront of Nashville's music culture is not Cohan's penchant for interior design but his wealth of knowledge about the indie music scene's ecosystem and the city's place in it. Jaan's House shows may be the hippest ticket in town, but Cohan requires that every event must be tied to a charity or foundation, a policy he has also extended to his partnership with nonprofit Whiskey House Nashville to which his guests have access during their stays. Though Cohan fosters such collaborations with nonprofits, he also remains considerate of the financial limitations that come with carving out a career as an indie artist, the primary reason Jaan's House operates on a donation-based business model and reserves recording-studio space at 12 South's Hi-Lo Sonics for guests. "Ultimately, I want to offer more than just shows, I want to offer experiences that people remember for years to come, experiences that bring the local community closer together," Cohan said.
Cohan has held some events during the pandemic, but he does not plan to fully reestablish his houseshow routine until the spring. As a hybrid venue and lodging space, Jaan's House weathered COVID with more hurdles than even the hardest-hit businesses but has emerged intact as Cohan spent his lockdown renovating the space and making it even more inviting for artists. "I couldn't fathom the hardships so many touring artists were going to face in 2020-onward," Cohan said. With its sense of community and artist-centric mission, Jaan's House appears a concept ripe for expansion to other cities that could play a pivotal role in nurturing indie artists as their careers return to some sense of normalcy. But when asked about such future plans, Cohan coyly said, "Are you one for surprises? Maybe I am, maybe I'm not." Regardless, in a year when some of Nashville's indie venues seem more focused on posturing to position themselves as the center of the city's music culture, Jaan's House proves that legitimacy stems much more from dedication to rather than prominence in the local community.
Follow Jaan's House on Instagram, Facebook, or on their website.