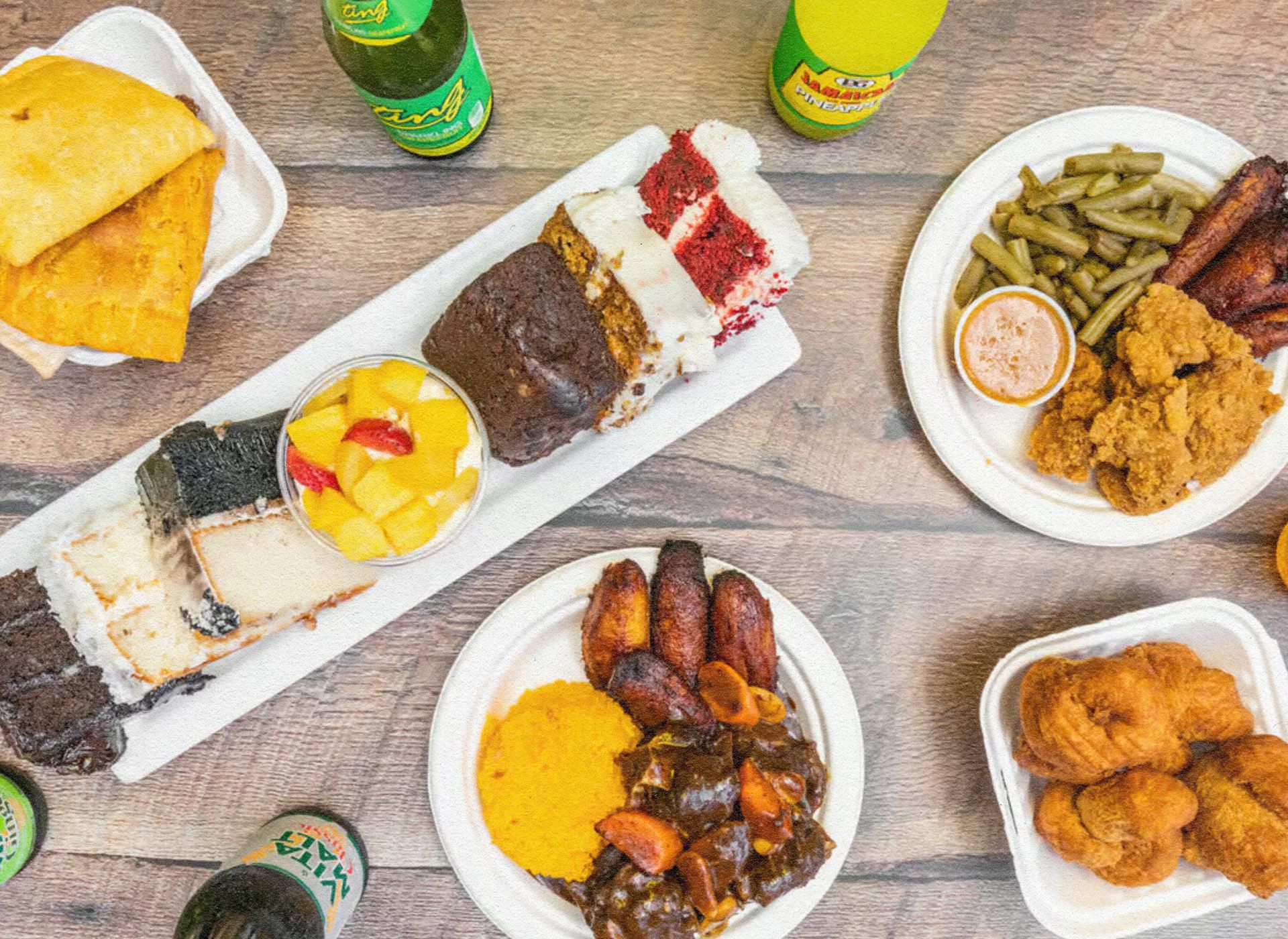 Jamaican Me Crazy
Mike Wolf fills us in on his latest culinary adventure to Jamaicaway
About the time the Spring sunshine starts streaking through the trees lining the walkways of Bicentennial Mall just north of downtown Nashville, I increasingly find myself near the farmer's market this time of year. Whether grabbing a quick lunch at one of the eateries inside, stopping by the fantastic plant nursery Gardens of Babylon (located at the South end of the market), or checking out the local farm stands on the weekends—which are about to be bursting with Middle Tennessee produce—the farmer's market has a lot to offer the hungry soul.
But none are more filling, satisfying, or utterly delicious than Jamaicaway Restaurant and Catering. This is true Jamaican soul food, as the heady, spice-filled aroma of the dining room can attest.
As is the case with any hearty cuisine, the hours and time of day must be considered, as this is not a place to come and have a light lunch. At the farmer's market, they're open from 11:30-5:30 p.m. Sunday through Friday and closed on Saturdays. To truly experience Jamaicaway, you either prepare by skipping breakfast, making it a lengthy, carefree afternoon lunch, or sneaking in before closing time for an early dinner to take home.
If you've never tried the rich, delicious, umami-laden flavors of braised oxtail, this is the place to begin your maiden voyage. Known as Jamaicaway's house specialty, this slow-cooked marvel of a meal will put a smile on your face as you loosen your belt. Served with butter beans and stewed carrots alongside yellow rice, it's a great choice if you only have one meal to eat that day. You can also add a "jerk wing sampler" of 3 wings to this or any entrée for $5.99, allowing you and your dining companion an opportunity to try the unique, spiced flavor of proper jerk chicken. Fans of chicken will not be disappointed as there are options for jerk chicken entrees, barbecue chicken, jerk wings, and a mango-chutney fried chicken with a perfectly seasoned crust.
Whether it's Caribbean or American soul food, much of the art and attention goes to the sides, and Jamaicaway has many mouthwatering options: rice and peas, collard greens, mac and cheese, fried plantains, yams, cabbage, johnny cakes, "cheezy" mash potatoes, and green beans. It felt like I died and went to sides heaven, which is probably where I'm headed when it's all said and done, just one long steam table of specialties stretching into infinity.
I love a plethora of beverage options, especially when we're talking about imported delights. Jamaicaway excels in that category, offering the incredibly tasty Jamaican soda Ting, a grapefruit flavor explosion just begging for a shot of rum. "Wray and Ting," is one of the national cocktails of Jamaica and this place will get you halfway there. They also offer Jamaican varieties of cola and ginger beer, along with pineapple soda and Vitamalt, essentially a non-alcoholic beer with vitamins. There are even healthy juice and coconut water options for the health-conscious imbiber.
We may have lost a few of the cities' well-known meat and threes like Arnolds, but there are still plenty of rib-sticking, sides-worshiping, hot-line havens within scooting distance of downtown. Jamaicaway somehow manages to give me two soul-satisfying sensations at once: a dependable, hearty meal where most of the plate is slow-cooked with pride and patience, and the wistful, complex flavors of eating on a distant, exotic island.