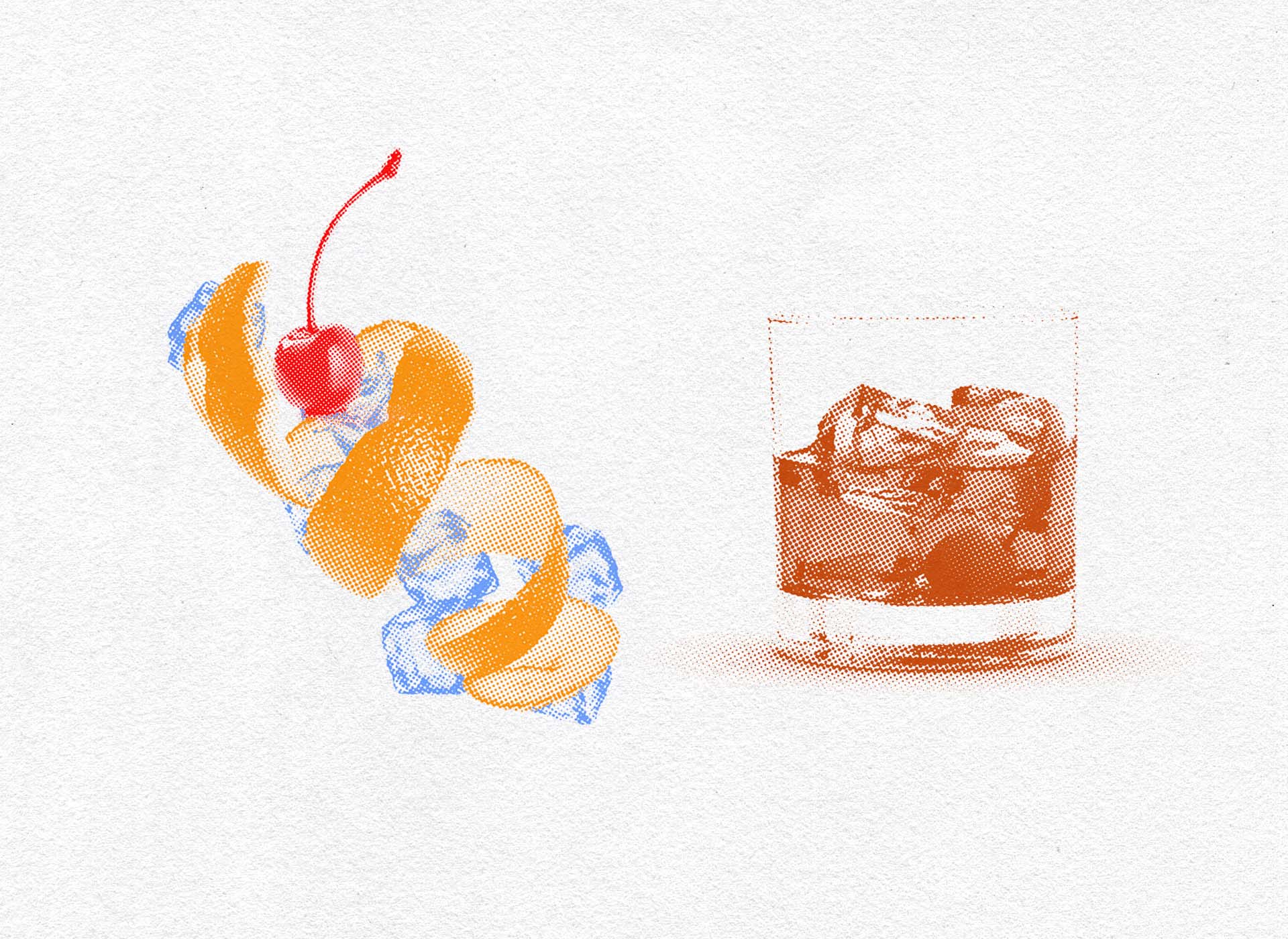 Nashville's Best Old Fashioneds
Where to go in town to get the classic cocktail
By Valerie Malfy
It's a daunting task to choose the "best" of anything. What makes it the best anyway? Proper preparation? Extreme drinkability? Quality (perhaps local) ingredients? Tantalizing atmosphere?
And then there's the issue of comparing a cocktail like the old fashioned. Literally as classic of a cocktail as you can get, arguably THE original cocktail, the riffs go on for days – weeks even. So, when I set out to find the "best" in our fair city, I decided on the following parameters:
I would stick to bourbon or whiskey. (Though I couldn't help but try a few others.)
I would choose those that weren't just good, but so balanced that I would want more than one.
I wouldn't go down the rabbit hole of riffs. The drink must be an immediately recognizable old fashioned (with some allowances for added nuances unique to the establishment).
Thankfully, in today's bar culture, a properly made old fashioned is not hard to come by. What do I mean by "today's bar culture?" I'll explain.
In the 1800s, a cocktail was defined as a mixture of spirit, sugar, water, and bitters. (Today, we freeze the water into ice.) The drink was then named after whatever spirit was used, "whisky cocktail," "gin cocktail," etc. When, in the latter part of the century, bartenders started branching out to including other liqueurs in the drinks, patrons took to ordering an "old fashioned" cocktail if they wanted it prepared in the original way. Somewhere down the line, perhaps due to questionable whiskey being made during Prohibition, fruit was added and, in some cases, splashes of soda water. Thankfully, the cocktail revolution of the past 20-30 years has brought the old fashioned back to its OG glory in any place that isn't, say, a rickety hotel bar.
Here stands the list. In no particular order, these are three old fashioned cocktails I would order again and again and again. Plus some honorable mentions. You know, because I just can't help myself.
The Fox Bar & Cocktail Club – Elegy Old Fashioned No. 2
Ingredients Rittenhouse Bonded Rye, Bols Genever, Elegy Cold Brew, Braulio Amaro, Demerara, Lavender, Lemon Oil
When talking about cocktail bars in Nashville, The Fox Bar & Cocktail Club is without question one of the top 5. In reliability, creativity, atmosphere, and especially knowledge, it's tough to beat. Their menu is consistently lengthy, but with purpose. You won't find anything on there that isn't deliberate and soundly put together. In other words, no drinks that sound fancy just to sound fancy but taste like muddled garbage.
The Fox has not one, but five old fashioneds on the menu. Their Fox Old Fashioned No. 6 or the MCM would probably be the most traditional route, but I went with the Elegy because I thought it would run the line between super traditional and unique to the bar, without going so far as their Champurrado, which adds Mole spiced cocoa puffs.
Smooth, dark, and brooding with a delightful bitterness from the cold brew, reminiscent of a boulevardier. And with the split base of Rye/Genever, almost a boulevardier and negroni in one. It is crisp, boozy, and dripping with sophistication akin to snacking on cocoa nibs.
O-Ku – Onna Old Fashioned
Ingredients Suntory Japanese Whisky, Shochu, rice syrup, sesame tincture
Local bartending mastermind Kala Ellis has a reputation for creative and delicious concoctions and this old fashioned is no exception. Rich and nutty, with a creamy caramel mouthfeel and sesame notes, the Onna is unbelievably smooth. The fresh lemon twist cuts the richness just so. Simply superb. Only ordering one would be a very difficult task indeed.
The menu says you can get it with Uncle Nearest TN Whiskey, but why would you? Nothing against Uncle Nearest - they put out a superb product - but this is one of those "if it ain't broke, don't fix it" situations. I'm all for local, but the Japanese whisky really sings here.
Jane's Hideaway – Jane's Old Fashioned
Ingredients Greenbrier, Jane's bitters, citrus cardamom syrup
Jane's Hideaway, tucked away as the name would suggest in a little corner of Printer's Alley, might not be the first place you think of when looking for a well-crafted beverage, but maybe it should be. Their old fashioned is about as traditional as it gets but made to perfection. With a homemade concoction of bitters and a syrup made from orange peels and black cardamom, it is bright and delicious. The cardamom and citrus notes really stand out without overpowering the delicate Green Brier. As far as a quintessential old fashioned goes, this is probably it. Truly lovely. And sipping on it in a super cool, laid-back atmosphere with down to earth people? Doesn't get much better than that.
HONORABLE MENTIONS
Love & Exile the urban winery offers a tequila old fashioned with aged anejo, bitters, and demerara syrup. The tequila is top notch, with fruity apricot and caramel notes and effortlessly steps in for whiskey here. It's incredibly drinkable and so damn good with the cherries I wish I had one for every sip.
Etch The Demonbrean St. gem stirs up a Smoked Old Fashioned with Nelson's Green Brier, smoked simple, bitters, orange, and cherry. Superior to other smoked old fashioneds in the city, namely The Red Phone Booth. The smoke flavor is prominent but not overpowering, making for a super drinkable beverage.
*Disclaimer Though not listed here, anytime you would like a beverage made superiorly by reputable and knowledgeable people, just pop into The Patterson House or Attaboy. For a classic like this, they could make something tasty blindfolded with an arm tied behind their back, on a menu or not.