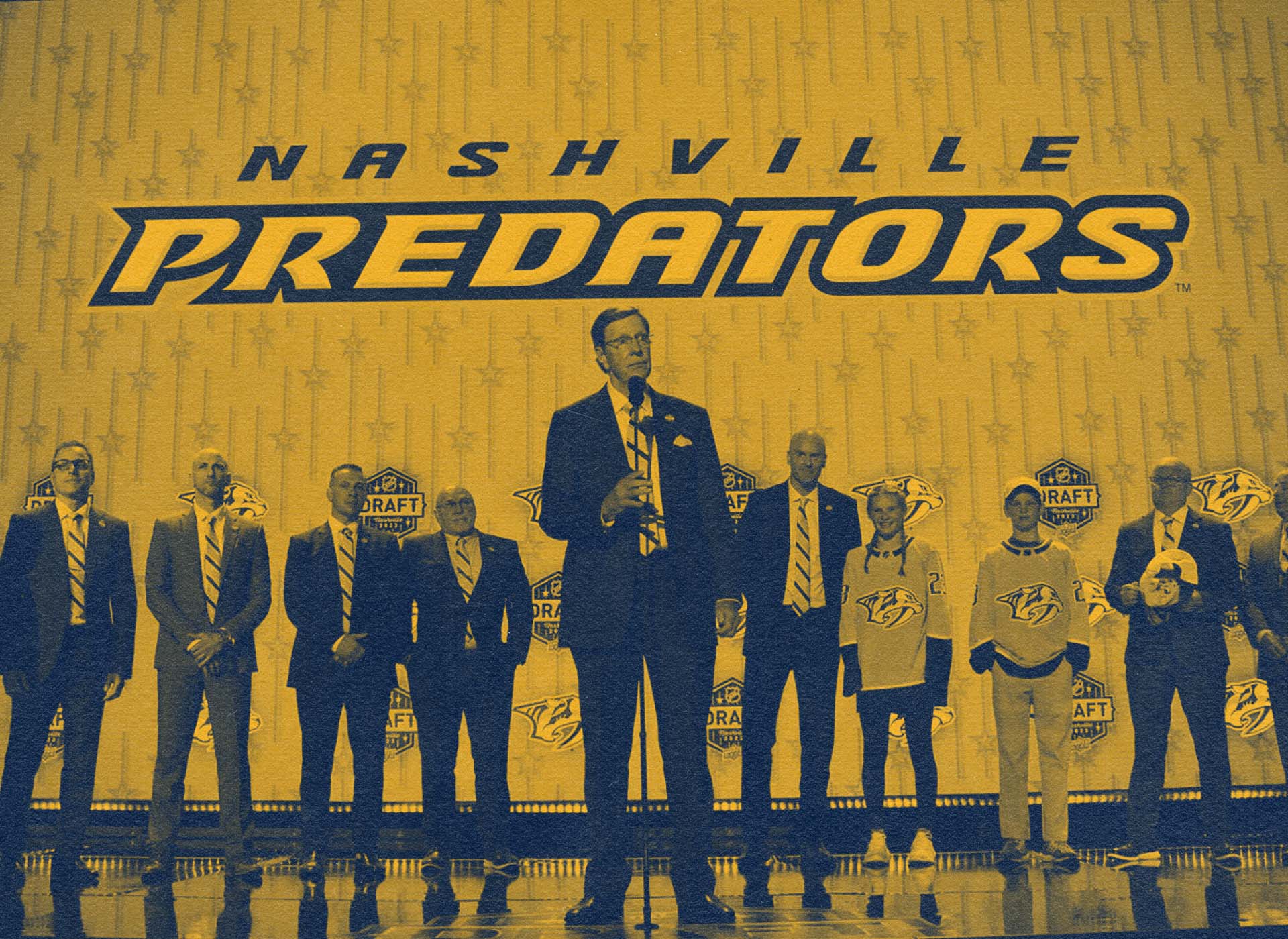 Preds Clear Cap, Move Towards Younger Roster
GM Barry Trotz deals Ryan Johansen and dumps Matt Duchene as Nashville bolsters roster through the draft and free agency
There was no secret Barry Trotz wanted to shake up the roster after hiring Andrew Brunette and officially laying claim to the title of General Manager. Considering veterans were eating up a majority of the mega-contracts—while producing menial results on the ice—Trotz was in the proper frame of mind when seeking a new path forward.
The first big splash came just days before the 2023 draft at Bridgestone Arena when he announced Ryan Johansen was being dealt to the Colorado Avalanche for little in return. Retaining a 30-year-old veteran who put out a pedestrian 28 points last season while absorbing nearly $8 million is not a priority for Trotz.
Along with trading defenseman Mattias Ekholm to the Oilers and moving on from former All-Star Matt Duchene's oversized contract, the Preds finally found themselves in a position to bring in seasoned talent but at a much cheaper rate. Snagging Center Ryan O'Reilly was a wily move. Somehow, his market value only demanded $4.5 million per season for four years despite being arguably the best available free agent for the 2023 off-season cycle.
As we mentioned during the "Office Hours" livestream a couple weeks ago, Cody Glass has caught the eye of the front office and is believed by many in Smashville to be the top Center of the future. He now has a two season window to prove his worth after inking a two-year, $5 million deal on Saturday that will serve as a precursor to that potentially lucrative contract after the 2024-25 season.
However, Trotz's busy first day of free agency this past weekend did not stop there. Defenseman Luke Schenn will join O'Reilly in a departure from Toronto to the Music City. This fills a massive need for veteran help on the back line. The experienced play of Gustav Nyquist at Left Wing, Anthony Angello on the Right, and Troy Grosenick as a backup Goaltender capped off what was a very well-rounded, and successful, day for the Predator's front office.
A long week for Barry Trotz was summed up in two words, "I'm tired." Yet, his work is just beginning. The top targets in last Wednesday's draft for Nashville were at Wing and Defense. 2-for-2! Matthew Wood out of UConn has tremendous size and speed for an 18-year-old towering at 6'4 and nearly 200 pounds. He is raw talent wise, but minor league development will expedite his maturation process, and he could be ready to skate for the Preds by 2026.
Smashville's second First Round selection saw another 18-year-old come off the board. Defenseman Tanner Molendyk out of the Western Hockey League will be more of a project piece. He is small, registering in under six feet, but is a scrapper that punches above his weight class, literally, and has improved exponentially over his three seasons with the Saskatoon Blades.
More moves, and perhaps surprises, are expected throughout July from the front office. The fog on the road ahead, however, has lifted. Trotzy's vision to win a Cup is clear. Developing youthful talent under the spirited leadership of Brunette, coupled with less burdensome contracts for vets 30 and over is in sharp contrast to David Poile's approach, but one our city can get behind.