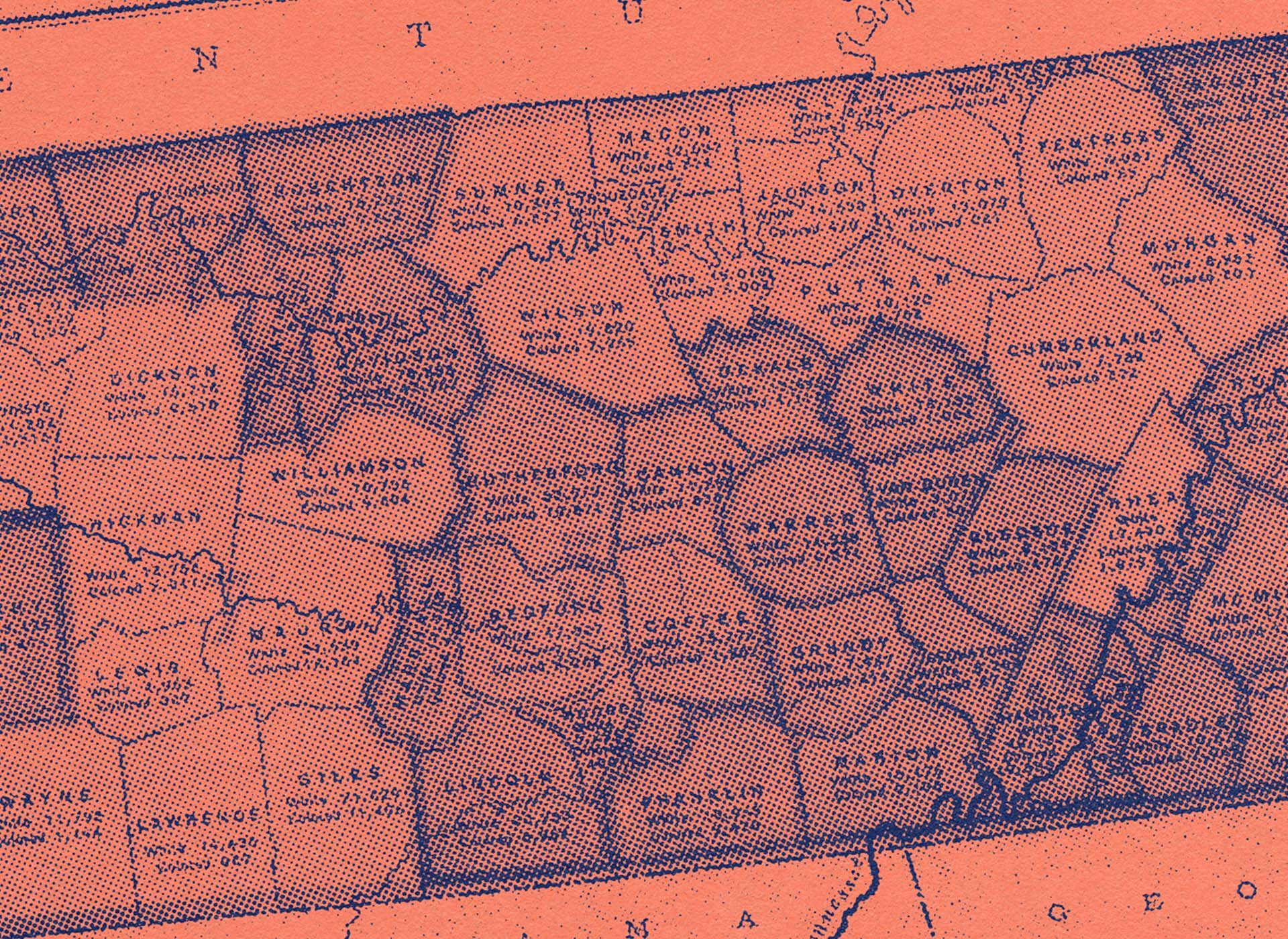 Redraw the County Lines, Please Sir
Redistricting for state Senate, State House, and U.S. House districts is upon us and you don't need census data to know that Tennessee has changed immensely over the last decade.
The state's population grew by 8.9%. For perspective, the national rate of growth was 7.4%. While the House Select Redistricting Committee will be grappling with the burgeoning spawn of central Tennessee (Williamson county with a 35.23% population increase since 2010, Rutherford County with a 30.04% increase, and Trousdale with a 47.59% increase), they must also contend with the shrivelling West and North-Eastern Counties. But, of course, that's not the main focus of political incumbents or the populous at large. As usual, all eyes are focused on Davidson County.
Though not as drastic a change as other counties, Davidson did experience 14.23% growth since 2010 and voluble whispers of gerrymandering are already in circulation. Congressman Jim Cooper, who will be facing the fractious splintering of redistricting in his area along with unprecedented opposition vying for his seat in 2022, has been notably vocal since the redistricting committee was conceived. The fear is that the changes will be "too colorful."  It is speculated that redistricting proposals will split Nashville in two which has nervous bureaucrats beseeching the committee to color within the lines.
Redistricting plans composed by members of the House that are not part of the House Select Redistricting Committee are to be submitted by noon on November 12, 2021. The deadline for qualifying the final redistricting maps is April 7, 2022.
THINGS TO NOTE
Each county has the choice to submit a resolution to remove any non-voting prison population numbers from their census data.
Outside think tanks are ready to pounce on gerrymandering.