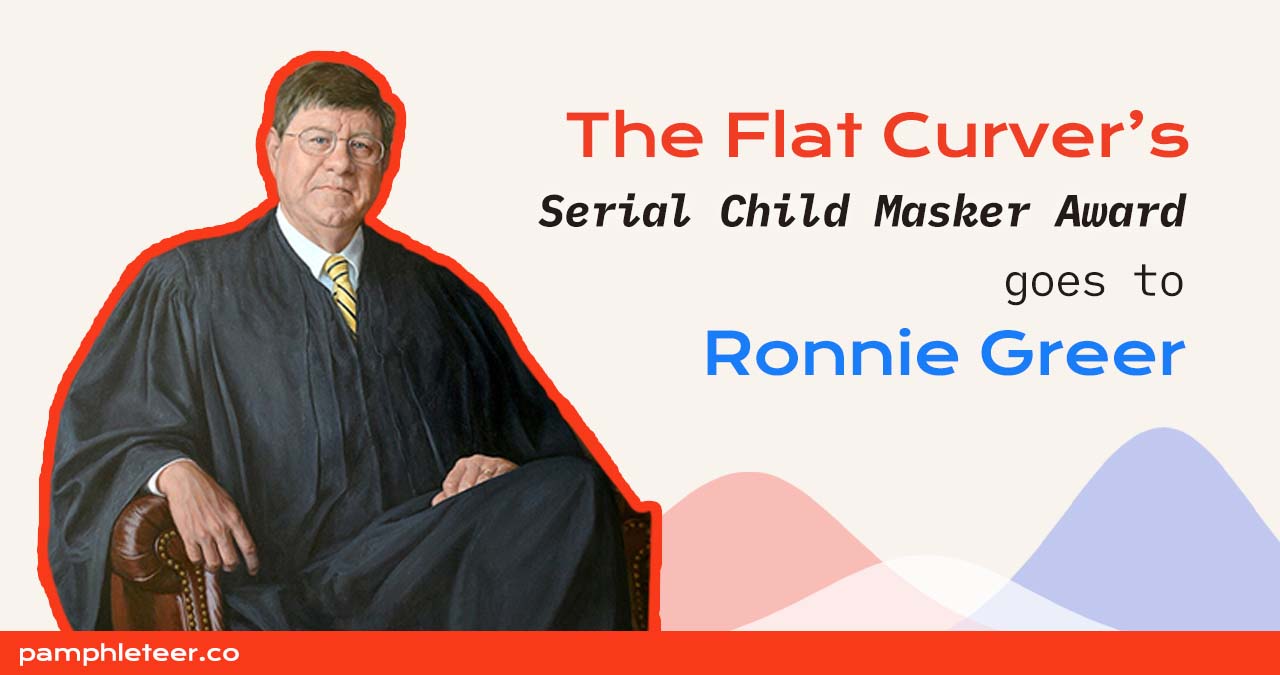 Ronnie Greer
The Flat Curver's Serial Child Masker Award
As Aaron Sorkin wrote in The Social Network, "Every creation myth needs a devil." Covid made Knox County Mayor Glenn Jacobs and Representative Jason Zachary state political icons, but neither would have expected their greatest adversary to take the form of a Judge appointed by George W. who is firmly in the AARP's target demographic. Last September, Judge Ronnie Greer ruled that masks would remain mandatory in Knox County Schools despite Governor Lee's orders and the local school board twice voting down compulsory face coverings.
As experts doubted mask efficiency amid Omicron and schools from New York to Los Angeles lifted mandates, Knox County students remained masked until March 15th. Greer based his decision on a lawsuit brought by a handful of families who claimed the school system did not offer a reasonable accommodation for their immunocompromised children under the Americans with Disabilities Act. While several outlets reported that none of the children involved in the suit were even enrolled for in-person learning, the masks remained with no end in sight.
As we previously discussed, Greer's ruling is a gross misinterpretation of the ADA that weaponized the glacial pace of the legal system against healthy children and their families. The psychological and developmental tolls this judicial activism wrought on students have yet to be assessed. In a just world, Greer would be on trial in civil court for the compromised toady he is. We may never know why Judge Greer is so fascinated by the idea of masked children. Regardless, parents have more than one reason to avoid taking their progeny by his house on Halloween.