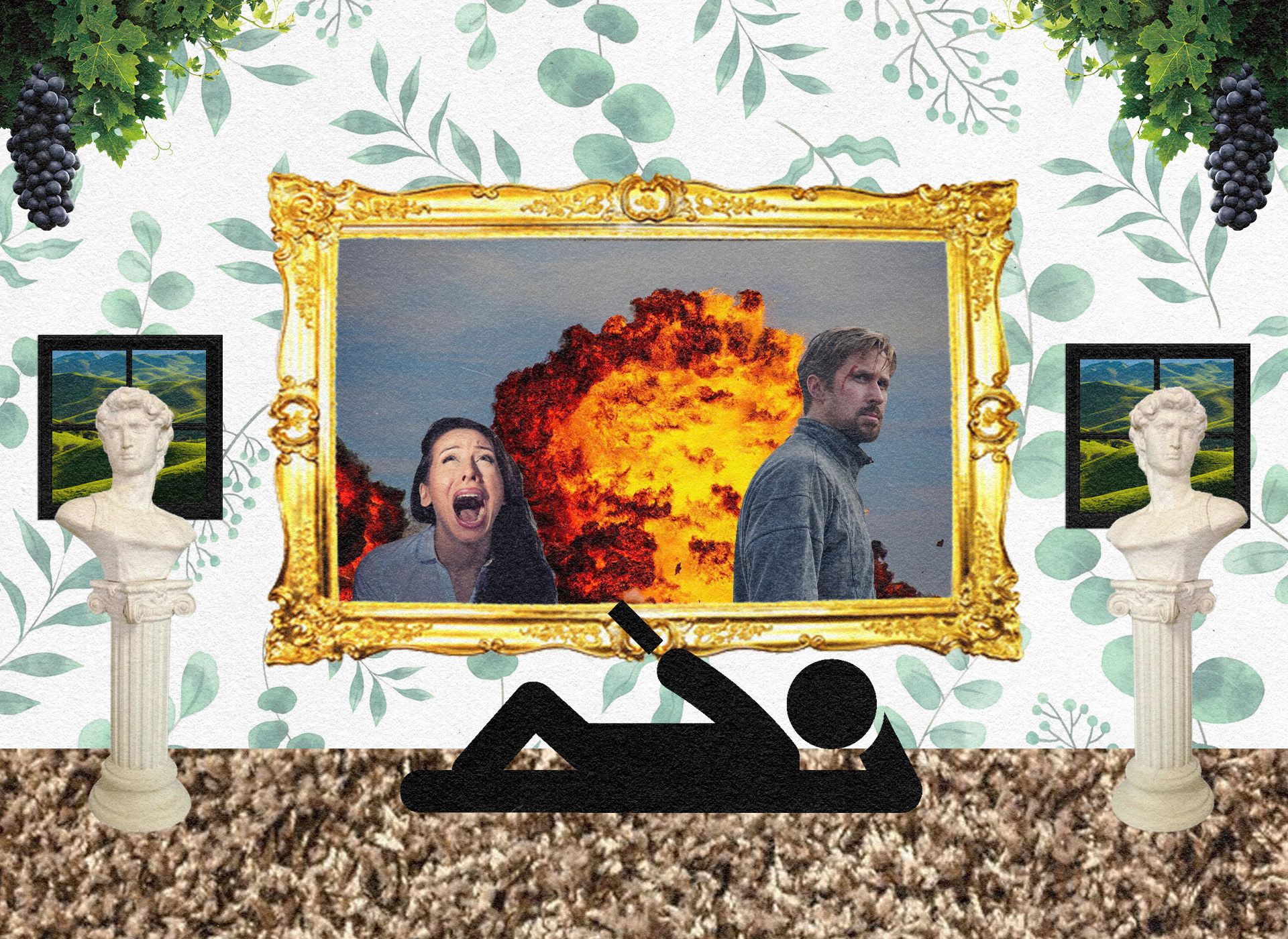 The Pamphleteer Summer Streaming Guide
Our go-to options when prestige TV gets as old as last year's sunscreen at the bottom of a beach bag.
For those concerned COVID would forever change collective experience, the entertainment industry's recent trajectory has offered a much-needed palate cleanser from the doom and gloom that began two years ago. A slew of blockbusters from Top Gun: Maverick to Minions: The Rise of Gru has defied expectations, reviving theatrical moviegoing among families and older audiences and highlighting studios' dunderheaded move of dropping their tentpole projects on struggling streaming sites for much of last year. Tired of shelling out $11.99 monthly to dozens of services with less selection than the video stores of yore, consumers have reframed their priorities; what once was the pinnacle of creative disruption has shifted into an uncertain future. Amid these changing habits, Netflix began a fall from grace, a warning sign that has shaken the industry to such an extent that customers returning to cable has become a viable option.
Streaming can prove an asset to those wanting to access early premieres and rare titles in a film culture where a handful of projects dominate movie screens and services are more concerned with volume than quality. The following is our seasonal curated list we hope will allow readers to cut down on scrolling through options, spend more time outside, and experience the best streaming has to offer between now and August 31st.
HULU
Disney's dumping ground for all things adult.
The Descendants (2011)
Alexander Payne won his second screenplay Oscar for this tropical tale of Hawaiian patriarch Matt King (George Clooney) coming to terms with single fatherhood after his wife ends up in a coma on a water-skiing trip with her paramour. While his domestic life crashes down around him, the land trust his family has held for decades is on the verge of expiring, leaving King to make a decision: either selling the property to developers or keeping it in pristine condition against the wishes of his irresponsible extended family. Payne earned his title as American cinema's most astute satirist with Sideways (2004), Election (1999), and About Schmidt (2002), but The Descendants finds him blending his caustic wit with emotional authenticity in a film that warranted far more accolades than it received upon release.
Rachel Getting Married (2008)
Since her breakthrough in The Princess Diaries (2001), Anne Hathaway has unintentionally built a reputation as an ingenue with a deep need for public attention, a persona that culminated in what the internet deemed Hathahate after she won a 2013 Academy Award for her performance in Les Misérables. Haters aside, Hathaway has always exhibited genuine talent, especially in the hands of a master director like the late Jonathan Demme in the under-the-radar masterpiece Rachel Getting Married. Tapping into Hathaway's natural charm and tendency to annoy, the famed director of The Silence of the Lambs (1990) and Philadelphia (1993) builds a small-scale chamber drama around her portrayal of Kym–a fresh-from-rehab powder keg released for her sister's wedding at the family's New England estate. Demme cultivates a vibrant domestic world full of gut-punches and tension as Kym's family reveals their ambivalence about the black sheep who destroyed their idyllic existence. Amid the chaos, Demme also comments on the failures of an elite liberalism curdled by its insularity and haunted by its own personal shortcomings.
Pineapple Express (2008)
Disguised as a dumb stoner comedy aiming to capitalize on Seth Rogen's unlikely leading man status after Knocked-Up (2007), this return to Cheech & Chong antics offers some compelling commentary on millennial angst and weed culture's vulnerability to commodification. When process-server Dan Dunne (Rogen) witnesses a hit financed by a dapper druglord (Gary Cole riffing on his turn as boss Bill Lumbergh in 1999's Office Space), he goes on the run with his clingy dealer, Saul (James Franco) and turns into an accidental action hero along the way. Armed with a never-better Franco, a career-making role for Danny McBride, and a supporting turn from Amber Heard that now seems downright documentary, the film flawlessly blends the action movie with bro comedy thanks to the talents of eclectic director David Gordon Green—helmer of Southern Gothic tales George Washington (2000) and Joe (2014), Boston bombing drama Stronger (2016), and the rebooted Halloween franchise (2018, 2021). Heavy on improv and refusing to restrain its gallows humor, the film seems less a relic of the late aughts than an evergreen farce that merits a revisit.
NETFLIX
If it were released before 2005, it doesn't exist.
RRR (2022)
The less one says about the first Telugu-language film to break out at the U.S. box-office, the better. In this historical romp, real-life Indian revolutionaries Alluri Sitarama Raju and Komaram Bheem get the epic treatment as their bromance leads to an all-out assault on the British Raj. If George Washington and Benjamin Franklin joined The Avengers and learned John Wick's moves for a nationalistic blockbuster, it wouldn't come close to rivaling the oddball splendor of S. S. Rajamouli's global phenomenon. While just released on Netflix, the film benefits from the biggest screen possible and may still be playing special engagements across the U.S. thanks to the success of its EncoRRRe rerelease.
Bathtubs Over Broadway (2018)
One of the most endearing documentaries to come out of the festival circuit in a decade, this whimsical tribute to midcentury ephemera is also an intricate study of middle-age identity. Tasked with scouring record stores for oddities when he first began writing for The Late Show with David Letterman, Steve Young discovered a recording of an industrial musical produced for one of General Electric's annual conferences in the mid 1950s. In the intervening years, he has become one of America's most prominent collectors of the accidental genre's recordings, traveling across the country to preserve acts of corporate solidarity that also paid the bills for Broadway legends like Bob Fosse, Susan Stroman, and Chita Rivera. Though the film sheds an often-hilarious light on a neglected facet of Americana, its comments on the shifts in corporate culture also offer a profound take on our Post-Empire nation. Young as benevolent curmudgeon brings plenty of laughs while also showcasing an impressive vulnerability about his new life removed from the prestige of the late-night world.
Raw (2017)
The heir apparent to the New French Extremity, Julia Ducournau won Cannes last year with Titane, a film about a female serial killer who fucks a car. But her debut, Raw, is equally as assured and harrowing. When a vet school hazing ritual leads passionate vegetarian Justine to eat a rabbit kidney, she develops an insatiable taste for human blood that threatens her career aspirations. Ducournau demonstrates an impressive anthropological assessment of upper-middle-class French life only rivaled by her mastery of melding comedy and gore. Too character driven for simple satire, Raw is a can't miss coming-of-age nightmare that never takes itself too seriously.
AMAZON PRIME
There's great stuff underneath all that content.
His Girl Friday (1940)
This screwball comedy featuring the rapid-fire squabbles of Cary Grant and Rosalind Russell remains a master class in on-screen chemistry. On the eve of her wedding to a dullard (Ralph Bellamy), virtuoso journalist Hildy Johnson (Russell) plans to leave the muckraking racket once and for all. But when her hardscrabble editor and former lover, Walter Burns (Grant) dangles coverage of an impending execution in front of her under the guise of winning her back, her desire for the simple life conflicts with her instinct. Classic Hollywood titan Howard Hawks orchestrates the tumult with such precision that its plotting and pacing remain unmatched eight decades later.
Killer Joe (2012)
Matthew MConaughey's 2010s work earned the moniker the McConaissance, but no other performance from his golden age showcases the actor's oft-neglected gift for alternating between affability and menace like Killer Joe. An adaptation of Tracy Letts's play, William Friedkin's take on the material overcomes its source text's staginess with a focus on the rural Texas landscape and the grime that clings to its central dirtbag family. Twenty-something gutter punk Chris (Emile Hirsch) needs money to pay off his debts, so he puts out a contract to hitman Joe (McConaughey) on his own mother (a fully committed Gina Gershon) with the aid of his sister (Juno Temple). Armed with the irony and acidic comedy he brought to The French Connection (1981), The Exorcist (1973), and Cruising (1980), Friedkin fully embraces the film's NC-17 rating, shepherding a slowburn slice-of-life into a finale so anarchic and gut-bustingly funny it should have earned him a Renaissance of his own.
Pain & Gain (2013)
Michael Bay can't seem to shake his reputation for robot carnage and asteroid escapism, which explains why this satirical account of the Sun Gym Gang murders that rocked mid-90s Miami never reached the box-office grosses of the other entries in his blockbuster brand. Made on hiatus between two Transformers sequels, Pain & Gain finds Bay extending his frenzied style into bawdy satire. Mark Wahlberg plays Daniel Lugo, an all-American dreamer who makes up for his lack of talent and discipline with self-help platitudes. Duping a born-again ex-con (Dwayne Johnson) and a down-on-his luck personal trainer (Anthony Mackie) into his schemes, Lugo targets an odious local South American millionaire (played by Monk's Tony Shalhoub) for kidnapping and extortion that quickly escalates into shocking violence. Bay manages to skewer the country's unearned entitlement without resorting to glibness while also offering commentary on race in America free from the victim worship that won 12 Years a Slave and The Butler awards attention the same year. Nothing in those stale Oscar showponies comes close to the enduring applicability of Lugo's line, "I don't just want everything you have... I want you not to have it!"
HBO MAX
Its partnership with Turner Classic Movies and access to Warner Bros. catalogue make it the essential streamer.
Splendor in the Grass (1961)
In less capable hands, Elia Kazan's haunting coming-of-age melodrama could have come across as a Technicolor after school special. But the giant of American film and theatre who brought Tennessee Williams, Marlon Brando, and Arthur Miller into the mainstream probed sexual repression in 1920s Middle America with a gusto and rawness only he could pull off.  Bud Stamper (Warren Beatty in his movie debut) would trade his family fortune and alpha jock status for one night with the love of his life, Deanie Loomis (Natalie Wood). But the pesky Kansan blue bloods just won't allow it. Bud's family has a reputation, unaware that the impending Great Depression won't abide by anyone's social code. Beatty and Wood never make a false move as they realize they must learn from the failures of their own parents. The result is a gut-wrenching meditation on youth and class in America made all the more tragic by Pat Hingle's turn as Bud's hayseed tycoon of a father. A hallmark of American film that deserves the accolades it never earned.
Last Night in Soho (2021)
The newest film from Shaun of the Dead (2004) and Scott Pilgrim (2010) director Edgar Wright made appearances in both our roundup of 2021's best films and our recent essay on nostalgia. Those who who have yet to experience Wright's genre-bending musical murder mystery may not get the same immersive experience on HBO, but it remains a must see. When provincial aspiring fashion designer Ellie (Thomasin McKenzie) receives acceptance to a London design school, she must decide if her Soho room is a portal into the Swinging 60s that allows her to live vicariously through lounge singer Sandie (Anya Taylor-Joy) or the first signs of the mental illness that led to her mother's suicide. Tense and impeccably executed, Wright's film has as much to say about living in the past as it does about our culturally anemic present.
Five Easy Pieces (1970)
Though its posters didn't frequent dorm room walls like those for its predecessor Easy Rider (1969), this film cemented Jack Nicholson's reputation as the king of anti-establishment 70s alienation. As Bobby Dupea, Nicholson listlessly wanders the Pacific Northwest trying to hide his prodigious musical talent amid roughneck oil rig work while unloading his resentment on his devoted, dimwitted girlfriend Rayette (Karen Black). But when his estranged father falls ill, he reluctantly assumes the position of prodigal son, confronting his family's pretensions and hypocrisy head on. The movie is filled with classic scenes from Jack playing piano on a flatbed in a traffic jam to giving a waitress hell for enforcing a no substitutions rule. Nicholson never lets Bobby off easy, but he does make us care for a character unable to escape the cultural superiority and classism that tainted his youth. Director Bob Rafelson didn't make a movie about the Real America, but one about how those like Bobby can never understand it–a distinction that makes it one of the most vital works of 70s American cinema.
SHOWTIME
As good as it was on cable.
Misery (1990)
With James Caan's death bringing our pop culture closer to a new era without towering star power, the zeitgeist adaptation of Stephen King's claustrophobic novel deserves a second look. As a bedridden author of schlock becomes the prisoner of an obsessive fan (Kathy Bates at her Oscar-winning best), director Rob Reiner exhibits a deft control of narrative tension that makes one shudder over his deevolution into the clumsy Twitter slob he has become today.
The Bling Ring (2013)
Sofia Coppola diverged from moody upper-crust existential dramas like Lost and Translation (2003) and Marie Antoinette (2006) for this ripped-from-the-headlines story of a group of wannabe, no-talent teens who earn the fame they crave during the Great Recession by burglarizing mansions owned by Paris Hilton, Orlando Bloom, and Lindsay Lohan. Though the story received the Lifetime Movie treatment two years before, Coppola is less concerned with tawdy details, opting instead to take direct aim at what reality TV, social media, and millennial entitlement have wrought on the American Dream. The film's detached approach creates a sense of voyeurism that implicates viewers for their own naked consumerism. Such would be  Coppola's greatest stroke of brilliance if not for her casting of Harry Potter star Emma Watson as the gang's ringleader, a choice that lays bare the vapidity of a generation taking its ethical cues from a boy wizard. A perfect double feature with Pain & Gain.
Team America: World Police (2004)
In a world of supply chain issues, The Party of Davos, country club Republicans, and illegitimate regimes, sometimes the best thing to do is sing along to "America, F*** Yeah!" and watch gratuitous puppet sex directed by the guys who created South Park. An American classic that never lets anyone off easy, especially Matt Damon. All art should aspire to it.
STARZ
The best source of 80s and 90s new classics.
Almost Famous: Bootleg Edition (2000)
No film better captures a teenager discovering his lifelong passion than Cameron Crowe's autobiographical tale of his time on the road as a wunderkind reporter for Rolling Stone, now available for the first time in this director's cut. Every frame demonstrates a reverence for rock,  as well as the distinctly American culture that spawned it. Though Crowe never glosses the unseemly side of fame, the film's sincerity and picaresque structure keep it from succumbing to potential Behind the Music pitfalls. In the end, Almost Famous posits a definition of art as rooted in a sense of ethics that Crowe's alter ego, William Miller (Patrick Fugit) cobbles together from disparate inspirations ranging from his anti-rock mother (Frances McDormand) to real-life legendary rock critic Lester Bangs (Philip Seymour Hoffman) to the groupie-turned-first-love Penny Lane (Kate Hudson). The last great American movie before the Red/Blue divide made us forget about art's unifying power.  

Alien Nation (1988)
Two years before Misery, James Caan starred in this bizarre combo of cop drama and race allegory about aliens assimilating on Earth. Somehow what should have ended up as a hamfisted B-movie ripe for generating memes and late-night jokes works, thanks to the banter between Caan's grizzled detective and his alien partner (Mandy Patinkin), which its screenplay grounds in a gentle ribbing of diversity culture. With unassumingly impressive VFXs and a taut procedural story, the movie more than earns its place among 80s sci-fi's embarrassment of riches.
Elle (2016)
Paul Verhoeven just turned 84, but his gifts for egging on and equal-opportunity ridicule have remained intact through films like Robocop (1987), Showgirls (1995), and Starship Troopers (1997) to his recent period lesbian nun farce Benedetta, which we reviewed last year. Only Verhoeven could have imagined a rape-revenge drama as ribald as Elle at the moment the proto-#MeToo culture began its ascendance. Michèle Leblanc (Isabelle Huppert) endures a home invasion that culminates in sexual assault a few weeks into the very public trial of her mass-murderer father. As the accomplished video game CEO–who made her name as a purveyor of ultraviolet RPGs–processes her experience, the lines between consent and retribution merge. Ever the contrarian, Verhoeven smashes the tropes of the social problem film while targeting a media industry ready to dictate morality while profiting off social decay.
THE CRITERION CHANNEL
Groundbreaking classics and tragically under-released contemporary cinema.
Mississippi Masala (1991)
Set in Greenwood, Mississippi, the film follows a family of immigrants who settle in the South after Idi Amin forcefully expunged Asians from Uganda. Though such postcolonial turmoil may not seem the ideal premise for a romantic comedy, this early Hollywood project from indie darling Mira Nair (Monsoon Wedding [2001], Vanity Fair [2004]) eschews direct engagement with politics in favor of character development, using the genre to examine diaspora, identity, and the contemporary South. Boasting one of Denzel Washington's most impressive performances, Masala is also one of the few movies set in the South that offers a nuanced approach to the region, free of white-trash wallowing and on-the-nose, perpetual racism.
Buzzard (2014)
Michigan-based filmmaker Joel Potrykus never received the clout of Lena Dunham, Joe Swanberg, or the other irritating millennials who built their careers on South by Southwest's kingmaking. Much of this neglect stems from his preference for making films outside of the usual urban locales, instead choosing to shoot in Detroit or in his hometown, the nearby Rust Belt hub of Grand Rapids. As a result, his forays into contemporary slackerdom avoid the disconnect that leads his contemporaries to turn their characters into martyrs, thus capturing the heartland's degeneration with ruthless irony.
Buzzard is a loose narrative that follows bank temp Marty Jackitansky (Joshua Burge) as he initiates petty hustles, such as reopening canceled bank accounts to earn multiple cash rewards and buying office supplies online, which he fraudulently returns to his local OfficeMax. But when a scheme to cash a pile of unclaimed checks threatens to expose him, he takes refuge in his dorky co-worker Derek (Potrykus)'s basement. Alternating between falling into paranoid spirals and refashioning a Nintendo Powerglove into a knife-covered weapon that would make Freddy Krueger proud, Marty captures the nihilism and burgeoning rage that has plagued his generation. As cringy as it is hilarious, Buzzard never fails to hold Marty responsible as it fiercely interrogates the social decline that would lead to the rise of MAGA two years later.
Antichrist (2009)
While Danish provocateur Lars von Trier divided Cannes audiences with the graphic violence and emotional rawness of this tale about a grieving married couple (Willem Dafoe and Charlotte Gainsbourg) when it premiered in the thick of the Great Recession, its power to shock hasn't dimmed in the intervening decade. Navigating the accidental death of their baby, the couple seek healing at an isolated cabin. But as the husband pushes his wife too far under the guise of serving as her therapist, the fissures in their marriage erupt in a avalanche of emotional manipulation and violence. Alternating between melodrama and abjection, von Trier offers a cogent commentary on marriage and tragedy as unforgettable as it is daring.
SHUDDER
A hub for classic, rare, and offbeat contemporary horror available on its own or in a bundle with AMC+.
Mad God (2022)
Between stints creating groundbreaking special effects for films ranging from Star Wars and Jurassic Park to Robocop, VFX legend Phil Tippett has devoted the last thirty years to completing his stop-motion post-apocalyptic magnum opus. The result is Mad God– a highly experimental, largely dialogue-free descent into harrowing imagery. The movie, following an inscrutable assassin in a dystopian city is as well-versed in nuclear fallout as it is in the banality of evil. Though Tippett's film is a must-see one cannot unsee, it's also an ode to the power of practical effects and a reminder of what cinema has lost in our embrace of CGI spectacle.
Rawhead Rex (1986)
For nearly three decades, this adaptation of a Clive Barker short story wallowed in obscurity, never consistently available save for a few weekend airings of a heavily edited cut on Syfy.  Shudder has brought back the film in its uncut glory, allowing a new generation to experience this tale of an accidentally resurrected pagan god wreaking havoc on a bucolic Irish village. A historian of religious iconography (David Dukes) pays a dear price for mixing business with a family vacation when he finds himself caught in a timeless conflict between a church built on suppression and an unbridled Celtic horror eviscerating townsfolk. As brutal as it is dedicated to asking questions about faith and heritage, the film is a cult classic for a reason and deserving of a wider audience.
Trouble Every Day (2001)
World cinema darling Claire Denis goaded audiences and critics with her artful mashup of erotic thriller and zombie movie, but the film has only grown in reputation in the ensuing years. When a doctor (Vincent Gallo) and his wife (Tricia Vessey) travel to France on their honeymoon, they begin a search for a missing colleague who may or may not undertake experiments that turn patients into sex-crazed cannibals. Not content showcasing mere gory showpieces, Denis threads a deep existential dread throughout the film that foreshadows the rise of globalization in the post 9/11 world.