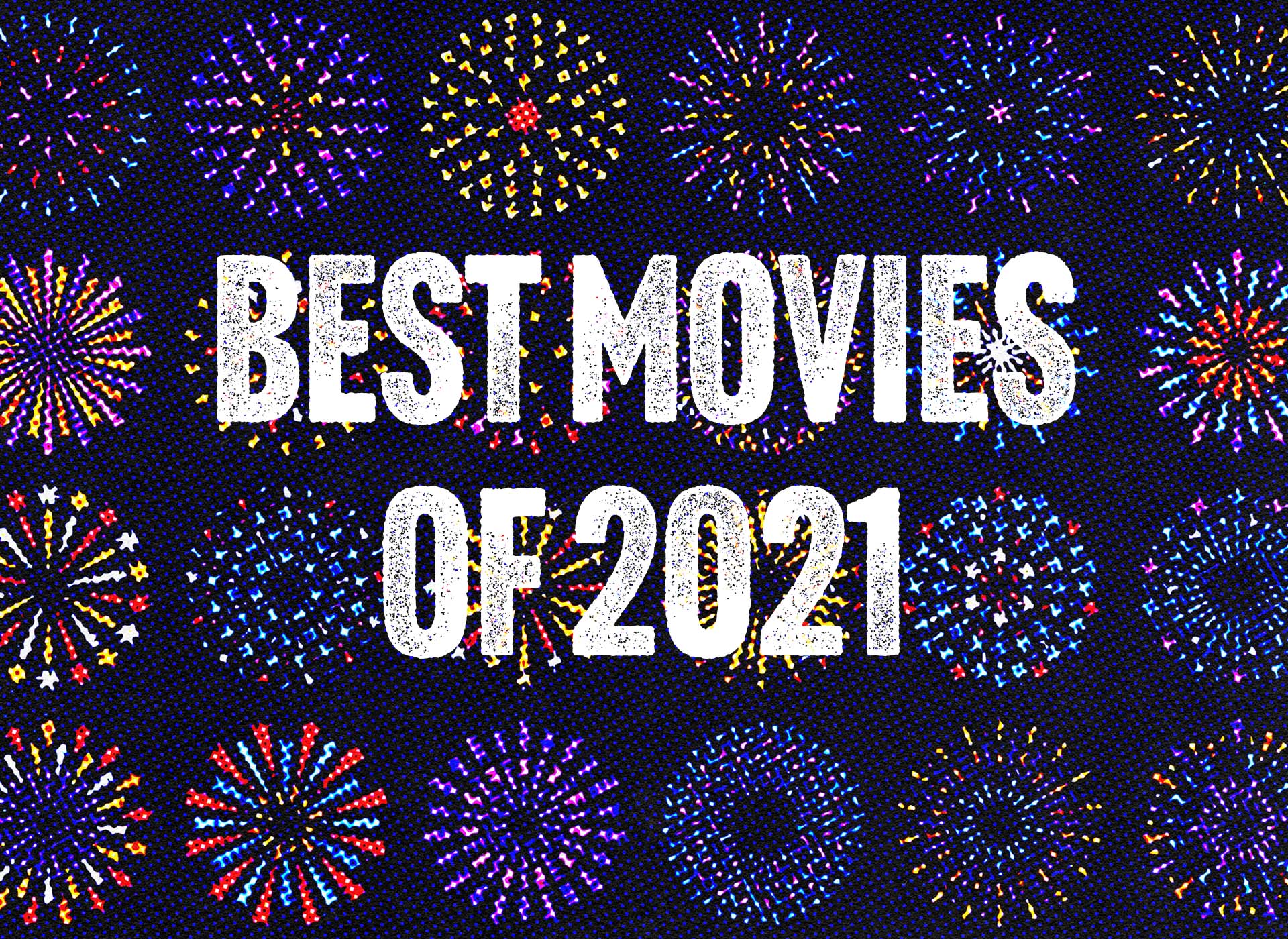 The Best Movies of 2021
Studio backlogs and streaming competition fuel an impressive year for film that highlights the importance of the theatrical release.
In a year ground down by perpetual crisis, one could be forgiven for uttering, as so many end-of-the-year retrospectives have, that the movies aren't dead. After all, Spider-Man: No Way Home has officially become one of the top-ten highest-grossing films of all time with no signs of slowing down. Ryan Reynolds's gamer fantasia Free Guy proved that audiences would still buy tickets for original IP and not only the latest Bond entry, comic-book movie, or The Fast and the Furious sequel. Yet, such success stories conceal that studios have tried to bolster their flagging home-viewing efforts by driving audiences away from the multiplex and toward their streaming services–either reducing or outright canceling the theatrical releases of big-ticket films in an all-out assault on the shared experience that has made the movies what they are for 126 years.
As the industry got word that streaming was in a freefall last June, the media conglomerates that bet big on their subscription services began to panic. What most year-end celebrations of the movies ignore is that the same media entities shoring up their streaming numbers with well-known properties also own the news organizations that perfected the COVID hysteria responsible for terrifying audiences away from theatres in the first place (AT&T's CNN, WarnerMedia, and HBO Max; Amazon's The Washington Post; Comcast's amalgamation of [MS]NBC, Universal, and Peacock). Seventeen months ago, Universal delayed the release of Halloween Kills by a year purportedly so audiences could see the sequel to 2018's blockbuster in IMAX and other large-screen-format glory; the next summer, the studio shifted it to a simultaneous release in theatres and on Peacock after the service's anemic performance. Whether the film's 42% decline in box-office from its 2018 predecessor was the result of easy home access or less-full auditoriums weakening the communal thrill is anyone's guess. The question of whether the audiences who witnessed Warner's Dune in theatres had the same experience as those HBO Maxing it on the sofa is much more clear cut.
In 2021 stopping the streaming hemmorhage is the corporate endgame regardless of if the collateral damage takes the form of the movie theatres that serve as social and economic pillars of communities across America or box-office bombs that should have been sure things had their  theatrical windows remained intact (Disney's return to Marvel with Black Widow, Universal's The Boss Baby: Family Business, Warner's The Conjuring: The Devil Made Me Do It). In truth, pure theatrical releases are doing just fine as the streamerless Sony has proven for the past three months with the return-to-pre-2020-form grosses for Spider-Man, Ghostbusters: Afterlife, and Venom: Let There Be Carnage. But ultimately, both escapism and artistic enrichment have fallen victim to the mantra thrust upon us that the global conglomerate knows best, especially when it can harness the powers of journalism and the state to do its multi-billion-dollar bidding.
While the following list celebrates cinematic achievements that would have resonated in previous years and includes some career-best work from the world's most renowned filmmakers, such artistry thrived in spite of the moviegoing climate, not because of it. 2020's deferred releases led to a cinematic bounty in 2021 buoyed by the need for streaming content. Whether or not 2022 delivers on its potential for a return to normalcy, the media industry has taken full advantage of our panic and paranoia. And not even Nicole Kidman's viral AMC ad that made the Ape Army go wild with its promise to "make movies better" can preserve the theatrical experience if audiences rooting for an end to COVID fearmongering don't overlook the price of popcorn and texting teenagers and get back to the big screen.
10) Finding You
With his third feature, Nashvillian Brian Baugh has helmed a rom-com that transcends its lower-budget roots thanks to its refreshing sincerity and refusal to shy away from depicting how career goals conflict with relationships, a subject its Hollywood iterations typically dilute or outright skirt. Failing to achieve the conservatory admission she's dreamed of all her life, violinist Finley Sinclair (played by Franklin-based actress Rose Reid) escapes to Ireland on a journey inspired by her now-deceased brother. But unbeknownst to Finley, Beckett Rush (Jedidiah Goodacre)–the Robert Pattinsonish boytoy she bantered with on the plane–is also spending the season filming his latest by-the-numbers dragonslayer epic in the same pastoral village. They connect. They fight. They deal with Beckett's father turned manager (Tom Everett Scott) and his vicarious living through his son. They form an attachment to an ornery nursing-home resident played by Vanessa Redgrave. But, as they wind their way to the film's inevitable end, the characters deal with dense and lingering emotional baggage that never serves as just a plot point. Reid and Goodacre showcase some classic Hollywood chemistry that makes one wonder why so many entries in the genre are content with high-concept antics and Hallmark formula.
Buy on Blu-Ray and watch on Amazon Prime
9) New Order
Michel Franco's dystopian political thriller divided critics who couldn't fathom its unrelenting violence and "problematic" depiction of revolutionaries. However, its penchant for nerve touching only cements its bona fides as a commentary on progressivism and manufactured activists. In the near future, jet-setting couple Marianne (Naian González Norvind) and Daniel (Diego Boneta) commence their wedding festivities at the family mansion in Mexico City during an outbreak of violent protests. What unspools take direct aim at elites' exploitation of political idealism and the naked brutality at the heart of ideological fervor.
Watch on Hulu
8) The French Dispatch of the Liberty, Kansas Evening Sun
Wes Anderson may have garnered a reputation as Indiewood's master of twee, but his rejection of sentimentality despite his perfectly coiffed production design has long made him a more substantial filmmaker than he's given credit for. A retelling of three news articles and a travel column from a fictitious newspaper supplement under the editorship of Arthur Howitzer, Jr. (Bill Murray), the film boasts an impressive cast including Benicio Del Toro, Timothée Chalamet, Frances McDormand, and Saoirse Ronan. While The French Dispatch is more akin to an Anderson short-story collection than his previous work, it offers a no-holds barred look at the American left's obsession with 60s politics and an obituary for journalism's heyday
Playing at The Belcourt, on Blu-Ray, and available as a digital rental on all major platforms.
7) Cruella
Disney's live-action remakes tend to err on the side of cash grab over artistic vision, but I, Tonya director Craig Gillespie's take on the iconic villain from 101 Dalmatians avoids pedestrian retelling and corporate fidelity thanks to a singular visual style grounded in Emma Stone's multifaceted performance. Transporting Cruella de Vil to London's 70s punk scene by way of Dickens's Oliver Twist, Gillespie refuses Disney Villain apologetics while he emphasizes his main character's mean streak. As Cruella comes into her own and vies to usurp The Baroness (an Emma Thompson freed from period-piece decorum) and the socially accepted depravity that has built her fashion empire, the film turns de Vil into an anti-establishment force all the kids should learn from as they confront the new normal.
On Blu-Ray and Disney+
6) Last Night in Soho
Edgar Wright has become a cult figure for his obsessive dedication to pop culture on display in films from Shaun of the Dead and Hot Fuzz to Scott Pilgrim vs. The World and Baby Driver. However, Last Night in Soho finds the director seriously grappling with the effect of such nostalgia on art and individuality under the veneer of the psychological thriller. Moving to the city from her rural home, Eloise (Thomasin McKenzie) hopes to make it big at a London fashion institute. But when bullying classmates lead her to move out of the dorms, she finds that the room she rents in Soho either serves as a portal into London's Swinging Sixties where she lives vicariously through the lounge singer Sandie (Anya Taylor-Joy) or exacerbates the mental illness common in her family. Never sacrificing character development for the sake of its well-earned plot twists and expertly executed musical numbers, Wright offers a cogent critique of our increasing tendency to live in the past.
Available as a digital rental on all major platforms.
5) Zola
An adaptation of a 148-tweet-long thread by a Detroit stripper on a road trip to Florida, Janicza Bravo's breakout film revels in society's fringes without ever devolving into poverty porn. Hilarious while never making prostitution or exotic dancing the butt of jokes, the film's study of America's underbelly is as satirical as it is unhinged. As Zola, Taylour Paige plays tour guide and moral compass while the environment around her turns from fantastical to menacing thanks to the machinations of the Nigerian pimp X (a career-making turn from Colman Domingo). Amid the anarchy, Riley Keough delivers the best performance of the year as Zola's frenemy Stefani who represses that she knows her femme fatale aspirations and deep dive into hip-hop culture will never allow her to escape from the exploitation at the center of her attempts at upward mobility.
Buy on Blu-Ray and watch on Hulu.
4) Benedetta
Dutch provocateur Paul Verhoeven combines his work as the director of action movies and erotic thrillers like Robocop, Basic Instinct, Elle, and Showgirls with his interests in Christianity for an unparalleled subversion of the costume drama. Detailing the life of 17th century Italian nun and Catholic mystic Benedetta Carlini and her lesbian relationship with a novice during the Black Death, the film employs the dissonance between its sensationalistic sex scenes and devout characters to comment on authority faith, and victimhood in the once and future pandemic.
Available as a digital rental on all major platforms; read our review.
3) The Power of The Dog
Jane Campion's first film in twelve years finds the director transferring her preoccupations with the Australian frontier to the American West in a psychosexual drama as intimate as it is epic. Undertaking the role of domineering ranching mogul Phil Burbank, Benedict Cumberbatch abandons his natural likeability to achieve a sneering brutality not seen on screen since Javier Bardem's turn in No Country for Old Men. As Burbank's resentment over his brother George marrying former boardinghouse matron Rose Gordon (real-life couple Jesse Plemons and Kirsten Dunst) and Rose's effeminate son Peter (Kodi Smit-McPhee) lingering on the family property reaches its crescendo, Campion uses Phil's rage to deconstruct the western and American masculinity with a profundity entirely absent from contemporary political discourse.
Watch on Netflix
2) Licorice Pizza
The youthful optimism and languid pacing on display in Paul Thomas Anderson's follow up to Phantom Thread may be a departure from the gravitas that the director has made his hallmark in films like Boogie Nights, The Master and There Will Be Blood. Yet, Anderson's ambivalent valentine to the 1970s San Fernando Valley manages to be the funniest film of the year while indicting Hollywood's reliance on cannibalizing youth to keep its machine going. In their film debuts, Cooper Hoffman (the son of frequent Anderson collaborator, the late Philip Seymour Hoffman) and Alana Haim (the youngest sister of the family indie-rock trio Haim) bring a naturalism and easy awkwardness to Anderson's story of a marginally successful child actor flailing in adolescence and a lost twentysomething finding her way. As the film traces the not-quite couple's picaresque through a gas crisis, a waterbed startup, and the politics of pinball machines in California, its central duo finds that their personal defeats sting less when they have each other–especially if said defeats involve a manic Bradley Cooper in a performance hard to beat come Oscar time.
Playing at the AMC Thoroughbred 20 Franklin and The Belcourt.
1) Pig
Nicholas Cage has spent the past decade resurrecting himself from the depths of B-movie oblivion to become a cult figure and meme superstar whose performances toe the line between consummate camp and avant-garde sublime. When it was released last July, Pig seemed the latest entry in an endless onslaught of budget Cage efforts, an assessment made all the easier by its coy tagline: "Who has my pig?"  But Michael Sarnoski's debut film is a Cage-led tour through Portland's culinary underworld that is as profound in its meditations on grief as it is savvy about the moral bankruptcy rippling through American hipsterdom. As celebrity chef turned hermit truffle hunter Robin Feld, Cage reminds audiences of his often ignored gift for understatement that fueled his best work from Leaving Las Vegas to Adaptation. Defying expectations right through its masterfully crafted conclusion, Pig is as much a low-key triumph as it is an announcement of a major new filmmaker
Buy on Blu-Ray and watch on Hulu
Other Must Sees
Being the Ricardos (Amazon Prime)
Luzzu (The Belcourt and digital rental)
West Side Story (in theatres)
Spencer (digital rental)
The Tragedy of Macbeth (in theatres and on Apple TV+ January 14th)
Nightmare Alley (in theatres)
Belfast (digital rental)
Free Guy (Blu-Ray and digital rental)
Annette (Amazon Prime)
Halloween Kills (digital rental; read our review)
Passing (Netflix)
Lamb (digital rental; read our review)
Ghostbusters: Afterlife (in theatres)
CODA (Apple TV+)
The Lost Daughter (Netflix)
Spider-Man: No Way Home (in theatres)
Shang-Chi and the Legend of the Ten Rings (Blu-Ray and Disney+)
Candyman (Blu-Ray and digital rental)
The Last Duel (digital rental; read our review)
Censor (Hulu)
The Card Counter (Blu-Ray and digital rental)
The Eyes of Tammy Faye (Blu-Ray and digital rental)
Dune (digital rental)
A Quiet Place: Part II (Blu-Ray, Amazon Prime, and Paramount+).