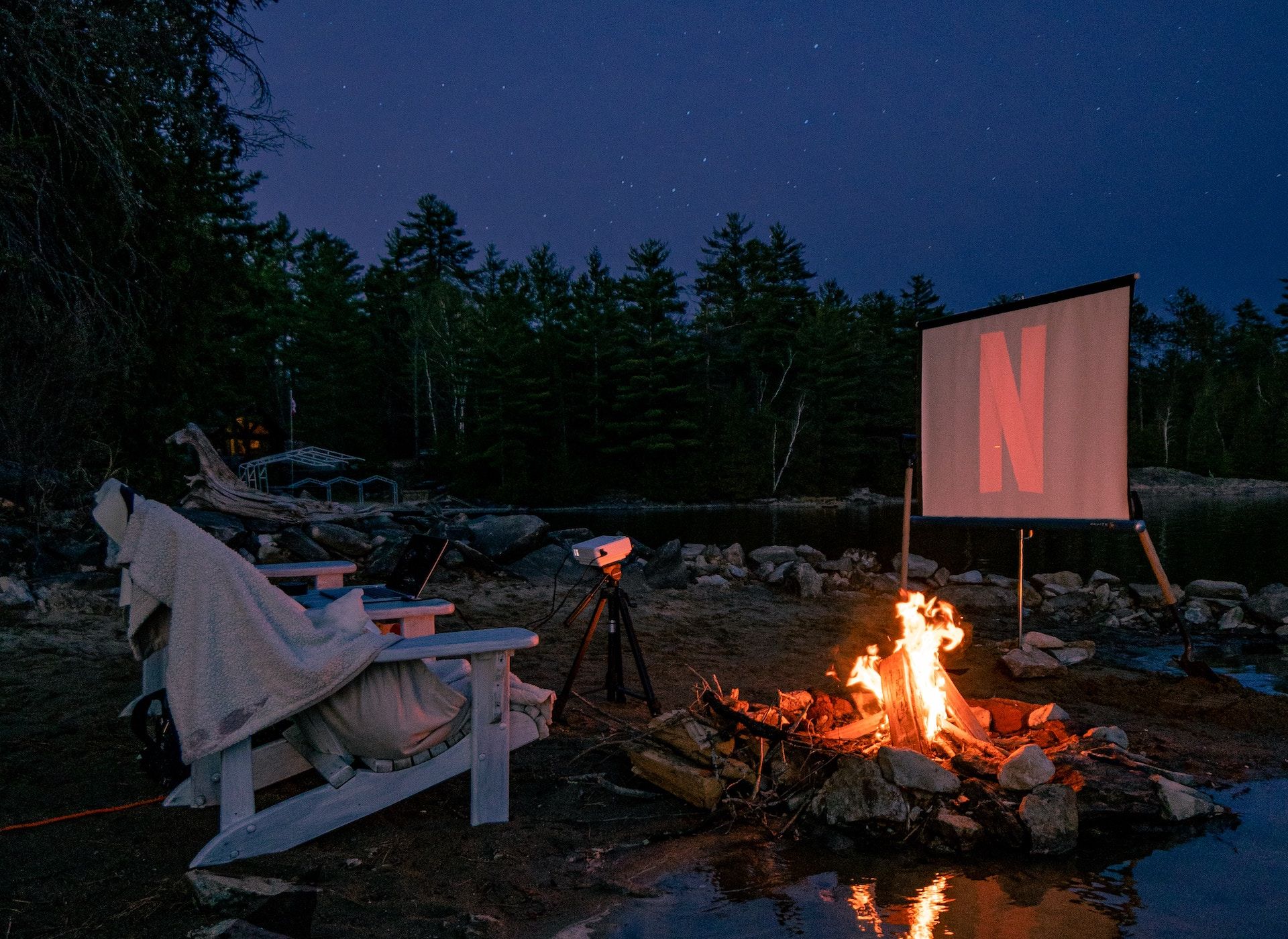 The Pamphleteer's Fall 2023 Streaming Guide
What to watch when you're stuck at home this Fall
As we settle into autumn, it seems that the major streaming services are taking on more new disguises than the kids planning their trick-or-treat campaigns. HBO Max has truncated to Max, Hulu and Disney+'s merger is imminent, and Showtime should be fully folded into Paramount+ within the year. Regardless of what the most popular streamers are going by these days, we offer our picks for those dreary evenings before Halloween ushers in the nonstop celebrations.
Max
Its partnership with Turner Classic Movies and access to Warner Bros.'s catalog make it the essential streamer.
Star 80 (1983) Choreographer turned director Bob Fosse mined the tabloids for this retelling of the murder of Playboy Playmate Dorothy Stratton (Mariel Hemingway) at the hands of her manager turned husband (Eric Roberts). The mind behind Cabaret and All That Jazz may be slumming it with Lifetime movie fodder, but few directors could turn such tawdriness into a tragic interrogation of celebrity and the hangers-on that drive talent to ruin.
The Killing of a Chinese Bookie (1976) John Cassavetes set out to translate his improvisational domestic dramas to the gangster film with this tale of a strip club owner (Ben Gazzara) forced by the local mob to kill a bookie named Wu (Soto Joe Hugh) so that he can erase his outlandish gambling debts. The result is a one-of-a-kind offering from the father of the indie film unafraid to probe the grisly side of the American dream and the hollow drive to sell ourselves.
Evil Dead Rise (2023) Of course this soft reboot never reaches the heights of Sam Raimi's cult trilogy featuring Bruce Campbell as dimwitted horror icon Ash. Still, the story of a rock-n-roll roadie (Lily Sullivan) visiting the soon-to-be condemned tenement where her sister (Alyssa Sutherland) lives and accidentally encountering an infestation of demonoids hellbent on swallowing the souls of everyone in earshot is a gruesome and tense ride with some smart commentary on motherhood and urban renewal that should serve as a cautionary tale to our mayor-elect.
The Criterion Channel
Groundbreaking classics and tragically under-released contemporary cinema.
Showgirls (1995) After years of serving as shorthand for Hollywood disaster, Paul Verhoeven's NC-17 descent into Vegas's underbelly starring Jessie from Saved by the Bell has finally come into its own. As Nomie Malone (Elizabeth Berkley) hopes to rise to royal status on the Vegas strip, the ambition and moral decay take a toll on her soul in the most flamboyant way possible. One of the deepest and fully realized films of the 90s.
A.I.: Artificial Intelligence (2001) Upon its release, critics balked at the late Stanley Kubrick tapping Steven Spielberg to helm his unrealized passion project. But those apoplectic over the decision have clearly been ignoring the dark examinations of family and childhood that marked all of Spielberg's most famous work. Riffing on Pinocchio through the story of a robot boy named David (Haley Joel Osment) created to help grieving parents who have lost children, Spielberg crafts a world full of heartbreak, exploitation, and dystopia that would be no match for a mother's love if only his protagonist could find it. Simply Spielberg's best.
Godland (2023) While its mid-March run at the Belcourt was infuriatingly short, this thematically dense Danish film about a 19th-century Lutheran priest who becomes tempted by desires carnal and colonial in a harsh Icelandic landscape deserves to be seen even if no living room setup can do its cinematography justice.
AMC+
Indie film releases from IFC and Sundance, television from AMC Networks and BBC America, and Shudder–a hub for classic, rare, and offbeat contemporary horror.
The Lost King (2023) In the most overlooked film of the year, Sally Hawkins plays Philippa Langley, the amateur historian responsible for locating the remains of King Richard under a Leicester parking lot in 2012. The true story is compelling enough, but the collaboration between Stephen Frears (The Queen, High Fidelity) and actor/screenwriter Steve Coogan elevates it into one of the most potent critiques of academic pretensions ever put to screen.
Paint (2023) Owen Wilson channels Bob Ross for this absurdist comedy about Vermont public television's local celebrity painter Carl Nargle and the existential crisis that erupts when twentysomething Ambrosia (Ciara Renée) challenges his dominance after taking to the airwaves. What could have been a rote study of the fragile male ego is really a harpoon to the heart of the pastoral liberal bubble.
The House of the Devil (2009) Before he helmed the one-two punch of X and Pearl last year, Ti West broke out of the indie horror holding pen with this ode to 80s horror and satanic panic. Saving for her own apartment, a coed (Jocelin Donahue) takes a babysitting job at a local remote mansion. But when an occult cabal comes knocking, she's in for the fight of her life in one of the most inventive horror movies of the late aughts. Features an early appearance by Greta Gerwig.
Hulu
Disney's dumping ground for all things adult.
Maybe I Do (2023) Emma Roberts and Luke Bracey reteam after Netflix's Holidate as a couple on the cusp of marriage who ask their parents (Diane Keaton, William H. Macy, Susan Sarandon, and Richard Gere) if lifelong commitment is worth it. But unbeknownst to them, their elders are involved in a love quadrangle that threatens to wreck all their lives. It may be contrived, but its bridging of Hollywood generations and insightful commentary on marriage makes it an under-the-radar romcom surprise.
Election (1999) Alexander Payne's brutal political satire features a Hillary-worshiping overachiever (Reese Witherspoon) running for class president against the wishes of the burn-out history teacher (Matthew Broderick) who can't shake that his Ferris Bueller years are behind him. As vicious and relevant as it was two decades ago.
The Offering (2023) A failing real estate mogul (Nick Blood) and his pregnant wife (Emily Wiseman) return to the Hasidic Jewish funeral house where he grew up to rekindle a relationship with his family. But when he accidentally unleashes a demon trapped by a kabbalah spell, he must wrestle with his secular life and the faith he left behind in a taut horror offering as singular as it is unrelenting,
Amazon Prime
There's great stuff buried underneath all that content.
The Best Years of Our Lives (1946) William Wyler's classic Hollywood character study of three WWII vets resituating themselves into their former lives is a no-holds-barred look at PTSD that also became a massive critical and commercial success upon its original release. In an ensemble film of standout performances (including Myrna Loy as a conflicted housewife), Harold Russell's turn as a former athlete turned hook-armed double amputee ranks with the best Hollywood has offered.
Bones and All (2022) Luca Guadagnino (Call Me By Your Name, Suspiria) directs this subdued-yet-stunning drama about road-trippin cannibal lovers traversing Reagan's America starring Taylor Russell and Timothée Chalamet. Apparently, it takes a gay Italian to bring a fresh and respectful perspective to Flyover Country's landscapes.
The Running Man (1987) Our vote for the best Stephen King adaptation not directed by Kubrick finds Arnold Schwarzenegger as a wrongfully accused cop in a futuristic police state who finds himself on a television game show where criminals must outmaneuver assassins to earn their freedom. Every dystopian sci-fi world has ripped it off, but none have achieved profundity with tongue so firmly in cheek by featuring The Family Feud's Richard Dawson as an egomaniacal game show host. Director Paul Michael Glaser deserved a better future than Shaq's genie movie, Kazaam.
Netflix
If it was released before 2005, it doesn't exist.
You Are So Not Invited to My Bat Mitzvah (2023) Adam Sandler came to Netflix a decade ago when diminishing box-office returns led him to take a chance on streaming. After years of projects like The Ridiculous Six and Hubie Halloween, it didn't seem possible his collaborations with the service would ever equal the quality of his indie efforts like Uncut Gems and Punch-Drunk Love. However, Sandler's turn as the put-upon dad of a teenage girl struggling through her crush dating her best friend on the eve of her Bat Mitzvah has garnered some of the strongest notices of his career. Sandler's proven he can age gracefully. Hopefully, a complete career assessment is finally in order so That's My Boy and Jack and Jill can earn their rightful places in the comedy pantheon.
The Beguiled (2017) In preparation for her upcoming Priscilla Presley biopic, revisit one of Sofia Coppola's utter masterpieces. When a wounded Civil War soldier (Colin Farrell) stumbles upon a remote all-girls school, he enters a web of treachery and desire executed by its headmistress (Nicole Kidman) and two of her charges (Kirsten Dunst and Elle Fanning). Clint Eastwood may have tread this terrain with the original in the 70s, but Coppola's take on the material offers a vision of the South free from stereotype and enveloped in her unmistakable style.
Frances Ha (2013) A decade before Barbie, Greta Gerwig co-wrote and starred in her first lead collaboration with creative and life partner Noah Baumbach as a listless twentysomething awash in New York's hipster scene. With a blistering take on the millennial generation and a star-making performance from Adam Driver, this ode to the French New Wave by way of the 90s DIY indie remains one of Baumbach's best.
MUBI
Rare arthouse hits, international classics, and well-curated American indies.
De Humani Corporis Fabrica (2023) This immersive documentary shot in French hospitals uses specially developed camera technology to bring the human body's inner workings to the screen. It's a film that pitilessly displays the wonders and terrors of anatomy as unforgettable as it is nauseating. Just be glad you have a pause button unlike those of us who saw it in theaters.
The Idiots (1998) Danish provocateur Lars von Trier's film about political radicals acting like they are cognitively disabled has remained rare for years–probably because New York Times film critic A.O. Scott referred to it as "a two-hour, semi-pornographic Mentos commercial." But as usual, von Trier spares no target in his ruthless examinations of society, a prime reason why he's been pushed to the margins today. The 90s truly were a better time.
Shampoo (1975) Warren Beatty stars as a lothario hairdresser juggling his hip L.A. salon and a rotating cast of women, including Julie Christie, Goldie Hawn, and Carrie Fisher on the eve of Nixon's election in Hal Ashby's acidic sendup of swinging sixties. It may not have the cult following of Ashby's Harold and Maude of the pedigree of Beatty's Reds, but it features two of the period's greatest talents at the height of their powers and an emotional depth few contemporary filmmakers could match.
Paramount+ with Showtime
Skip the subscription fee with a matinee or two and a trip to WalMart's value DVD section.
The Fabelmans (2022) Steven Spielberg's semi-autobiographical tale of an aspiring filmmaker torn between his artsy mother (Michelle Williams) and pragmatic father (Paul Dano) in 1950s Arizona solidified that America's greatest director was returning to form after his long Obama Era slide. A tribute to American know how with an enduring belief in the magic of movies that should have had a much better run during this year's awards season.
Pleasure (2022) Aspiring porn star Bella Cherry (Sofia Kappel) arrives in L.A. with dreams of AVN awards and Instagram fans in Swedish director Ninja Thyberg's English debut. Featuring real-life adult film actors and producers, the movie effortlessly navigates right and left wokescolding to provide a portrait of an industry that serves as a potent metaphor for the debasement so many of us are willing to endure just to get ahead.
Super-8 (2011) Though he spent a lot of time in the Star Trek and Wars sandboxes over the years, J.J. Abrams's throwback to 80s Spielberg remains the best film of his career while showing how derivative Stranger Things really is. Coping with the death of his mother and his emotionally absent sheriff father (Kyle Chandler), Joe Lamb (Joel Courtney) hopes to spend his summer making monster movies until a train crash unleashes a creature on the outskirts of his town that the government has tried to keep under wraps. A prescient film about authoritarian quarantine measures, a Valentine to the movies, and a resonant meditation on grief in one gorgeous blockbuster package that makes a great double feature with The Fabelmans.
Peacock
The struggle is real.
Renfield (2023) Nicholas Cage hams it up as Dracula in this workplace comedy that finds the Count's bug-eating minion (Nicholas Hoult) trying to quiet quit and teaming with a traffic cop (Awkwafina) to take down the New Orleans mob. Despite its full embrace of camp, it's arguably the smartest adaptation of Bram Stoker's novel that is as concerned with honoring the legacy of its source material as leaning into its absurdities.
Polite Society (2023) A model daughter with dreams of being a stuntwoman tries to save her sister from an impending marriage to the scion of a prominent British-Pakistani family. That's all I'm comfortable saying about the perfect remedy for self-serious diaspora dramas that's also the witty sci-fi-comedy-action hybrid Sorry to Bother You thinks it is.
Do The Right Thing (1989) Sure it was Barack and Michelle's first date, but Obama wishes his assessment of American race relations had the nuance and dimensionality of Spike Lee's classic. Travel back to a time when New York's biggest Knicks fan didn't ruin otherwise remarkable work with footage of the Charlottesville riots.
Starz
The best source of offbeat recent releases and 80s and 90s new classics.
Yes, God, Yes (2020) Former Nashvillian Natalia Dyer stars as a Catholic schoolgirl in a Midwestern town reconciling her sexuality with her faith while on a teen retreat led by her priest. What could have come off as an anti-Christian screed treats the Catholic and the carnal seriously while probing the limits of dogmatism in whatever form it takes.
Toys (1992) With thirty years of hindsight, one of the biggest disasters of Robin Williams's career now looks like a visionary masterpiece. As eccentric toymaker Leslie Zevo, Williams spends his days creating in the intricate factory-sized playhouse his family built into the world's greatest toy company. But when his father dies and leaves the business to his Gulf War vet brother (Michael Gambon), Leslie must stop the mentally faltering soldier's attempts to manufacture drones unwittingly piloted by video-game-addicted children. With production design that should be a pillar of film history and a dissection of the military-industrial complex that would make a neocon quiver, it's a film ripe for a reappraisal.
Eternal Sunshine of the Spotless Mind (2004) Michel Gondry's indie romance has become such a part of the pop culture lexicon that its sci-fi premise and references to Kate Winslet as the quintessential "fucked up girl" threaten to obscure its evergreen resonance. Jim Carrey gives the performance of his career, Kirsten Dunst proves herself an accomplished dramatic actress, and Mark Ruffalo brings the Hulk charisma. One of the best films about love lost ever put to celluloid.