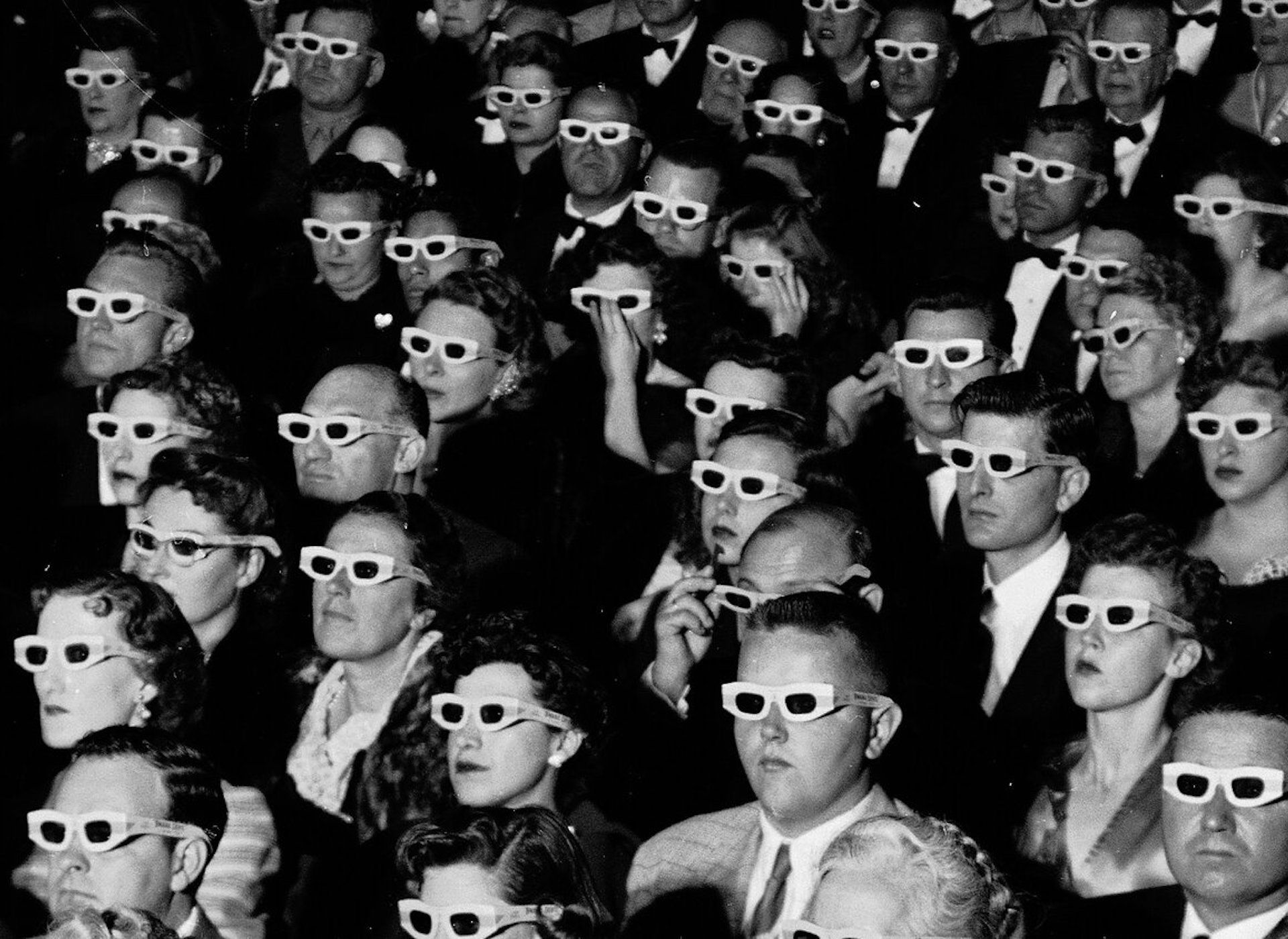 The Subversion of the Spectacle
'Guardians of the Galaxy, Vol. III' and 'Mission: Impossible - Dead Reckoning - Part 1' show Hollywood still has some life left.
As the summer box office lurches to its end, the only consistency is the glee with which prominent conservatives have met the film industry's string of failures. For the past three months, proclamations that Hollywood is dying followed by the expected use of "get woke go broke" were constants on Twitter. In trying to make sense of such a promising season turned sour, Megyn Kelly conducted a post-mortem of Disney's $900 million loss during the post-DeSantis era.
Though it was thoughtful and well-researched commentary on Disney's politicization failing to connect with viewers, conservative outlets spun it as Kelly "twisting the knife" in the studio's decline. The always online can sense it coming: the vibe shift, the tide turning. Except that the only thing 2023 really taught us is that, if that behemoth falls, all we'll have left is the successors to Sound of Freedom–overwrought movies that play it safe as they pander to their base.
In reality, Hollywood is laughing. It knows that even at its laziest, it can conjure worlds and images that its imitators on the Right deny they dream about. But conservatives should be laughing too. They may never win that culture war, but they've reached a point where Hollywood's biggest successes and most edifying films embody their values. The only problem is they're too obsessed with the industry's demise to look–even if they saw Guardians of the Galaxy, Vol. III and Mission: Impossible - Dead Reckoning Part 1.
Amid all the schadenfreude pundits have thrown Disney's way, no one seems to mention that Marvel's conclusion to its Guardians trilogy held its own at the box office despite superhero fatigue. More importantly, it's not just a good Marvel movie, but the type of pop-art epic that deserves to be in the company of Spielberg-Lucas touchstones like Back to the Future and E.T. and would—if not for the confluence of vocal former Disney families and anti-MCU bores.
Though the first two entries in the series were ensemble pieces, this final outing focuses on the unexplored backstory of Bradley Cooper's Rocket Racoon–a GMO mustoloid-human hybrid. After a surprise attack that leaves Rocket on the brink of death, Star-Lord (Chris Pratt), Drax (Dave Bautista), Groot (Vin Diesel), Nebula (Karen Gillen), and Mantis (Pom Klementieff) realize that their friend has a self-destruct mechanism that prevents him from receiving medical care.
He may be a hero and adjacent Avenger, but Rocket is also the property of the High Evolutionary (Chukwudi Iwuji), a mad scientist who has taken free reign of both a eugenics agenda and the bureaucracy to turn it into a political force. "There is no God, that's why I stepped in," he tells his most prominent sycophant. The High Evolutionary may create and destroy worlds at his will, but Rocket is his only science experiment who learned to think independently of his master. If he could only break Rocket and use him for spare parts, he could preside over a planet of lifeforms welcoming his dominion.
One would never mistake Guardians director and new DC CEO James Gunn as a MAGA acolyte. Given that he was originally fired from this Guardians after conservatives dredged up old tweets to cancel him for anti-Trump remarks assures he likely never will be.
The High Evolutionary is the ultimate central planner–a mutant goblin of Facuian authority and Obama's America. His subjects are oblivious, whether the uncanny animal hybrids in the suburbs of Counter-Earth or Adam Warlock (Will Poulter), a galactic mercenary whose master ordered him to retrieve Rocket at any cost. Some get their great awakening, some buy into the High Evolutinary's rhetoric until their dying breath. Yet, no one gets a reprieve, "I'm not trying to conquer the universe. I'm perfecting it," the High Evolutionary tells the Guardians, a quote equally at home on a Shepard Fairey poster as the lips of a megalomaniac big bad.
The Guardians films have always mined the thematic territory of wounded outcasts forming makeshift families, but what has long made them highlights of Marvel's bigscreen saga is Gunn's refusal to succumb to easy sentimentality. His characters turn their back on their pasts and refuse to deal with their trauma. Star-Lord lost the love of his life when Gomorrah (Zoe Saldana) died during the last Avengers movies. He can't mourn because a timeline swapped version of her who doesn't remember their affection confronts him at every turn. Rocket's survivor's guilt has left him a loner–even in the company of his friends. But each character is willing to push through their personal flaws when they're called to defend their values. That the Guardians have now spent three movies fighting those who think they know best shows Gunn's willingness to shock the status quo. That he has the talent to make the existential plight of a mutant racoon bring audiences to tears should show us all that the power of the movies does not rest merely on their politics.
If Guardians serves as the pinnacle of Marvel's sprawling CGI wondershow, the latest Mission: Impossible gestures to the last great chapter in studio moviemaking. It may not be the singular artistic vision that has turned Oppenheimer's Christopher Nolan into cinema's foremost master of the old ways. Nevertheless, Tom Cruise has activated that primal urge of the movies: the power of cinema to capture real people doing spectacular things for eternity. Part melodramatic Buster Keaton, part glossy Johnny Knoxville, Cruise has an innate ability to make the action movie an event best experienced in a community longing for escape and inspiration.
Such may be the reason that the enemy of the latest Mission: Impossible is a sentient A.I. called The Entity that threatens to outthink and outmaneuver Cruise's Ethan Hunt and the rest of his team (the returning Simon Pegg, Ving Rhames, Rebecca Ferguson and Captain America's Hayley Atwill). Like the duped flocks in Guardians, the film's central villain, Gabriel (Esai Morales), is a disciple of The Entity's evolving system. He's handpicked not because he is formidle, but because he's a nemesis from Hunt's past who can improve the all-encompassing algorithm.
One could read the whole affair as a cinematic manifesto that Cruise and director Christopher McQuarrie penned in opposition to the industry's over reliance on cold CGI and nostalgia. We may be over a quarter century into the franchise, but audiences don't flock to Mission:Impossible for the familiar. The films hinge on something new, or, in this one's case, a combination of Cruise jumping onto a moving train from a motorcycle off a mountain peak and then clawing his way through a half dozen cars as the locomotive falls off a blown-out bridge.
The film's overreliance on the aforementioned set pieces may blunt its emotional impact. But to be fair, the camaraderie between Hunt and his team has never really gelled–likely because Cruise has to remain the boss of it all for these films to work. Hunt has always been a man with an uncompromising moral code that is more important to him than following his superior's orders. It's the reason why every entry involves him going rogue. He stands apart from the spineless men like CIA director Denlinger (Cary Elwes) who believes he knows better than those he swore to protect and Kittredge (Henry Czerny), the dubious ringleader of the Impossible Mission Force who tells Hunt, "Your days of fighting for the so-called greater good are over."
The obvious goal of Mission: Impossible may be sheer spectacle, but its focus on Cruise as a hero who knows the difference between blind allegiance and higher values puts him squarely between the John Waynes of the American frontier and the Rocky Balboas fueled by their scrappy underdoggedness. Like the Guardians, he's a holdover from America's better days–just a film or two away from reaching his own endgame. And for some inexplicable reason, a certain sect of the country is cheering on the demise of him and the dream factory that willed him into being, too caught up to realize he represents what they've been longing for this entire time.
Guardians of the Galaxy is available on disc and Disney+
Mission: Impossible - Dead Reckoning - Part One is now playing in theaters.