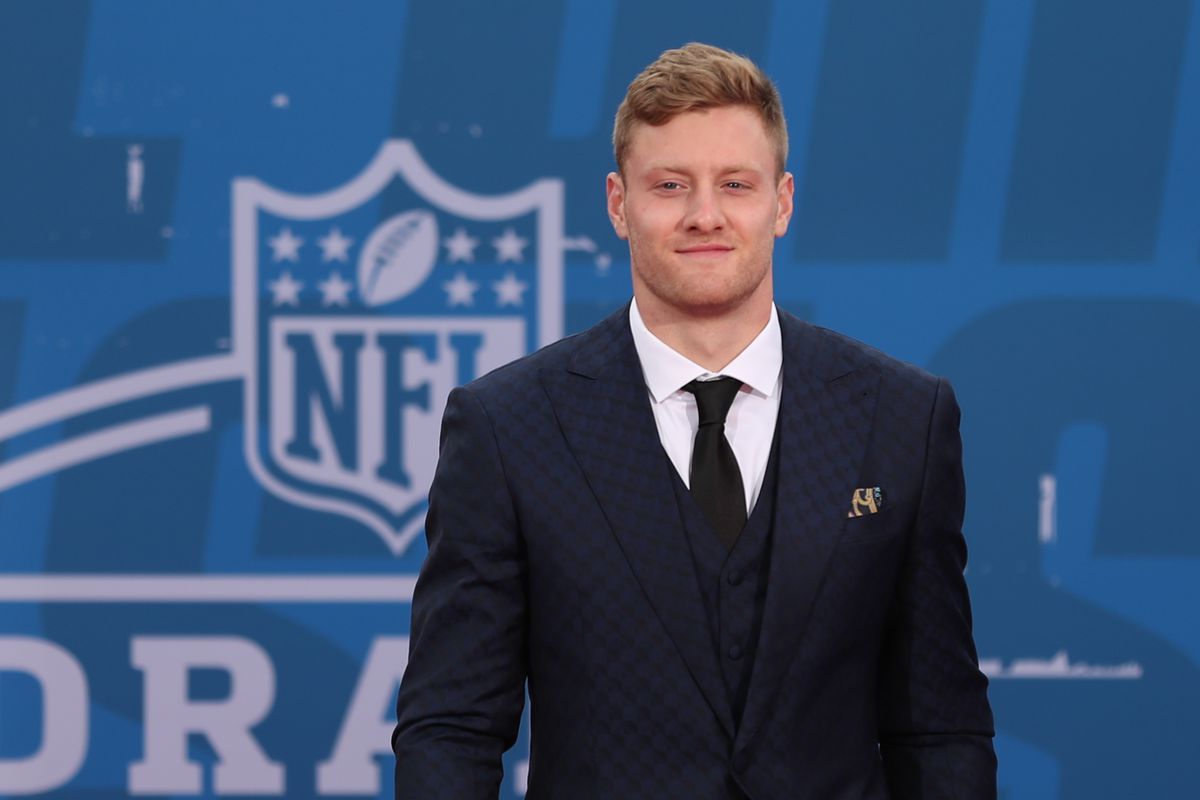 Titans 2023 NFL Draft Recap
Ran Carthon sticks to drafting Offense to fill key needs
"Roll the dice and play the board."
Titans GM Ran Carthon uttered these words about a half dozen times as the media grilled him, along with head coach Mike Vrabel, on Friday night following two controversial picks in the second and third rounds. Erratic fans had a complete meltdown on social media in response to the team's decision to trade up for highly touted quarterback Will Levis, who many projected to be a top-five overall selection. This was followed by running back Tyjae Spears going to Tennessee with the 81st overall pick, with diehards screaming for Carthon's head because Wide Receiver was a more pressing need.
Let's slow down here and absorb the facts of the situation.
In round one on Thursday, the Titans reportedly had a trade in place with the Arizona Cardinals to move up to the 3rd overall pick and acquire star WR DeAndre Hopkins. However, their main target, QB CJ Stroud, was snatched up one pick before by the Houston Texans and the trade subsequently fell through. There was no need to panic; the draft just kicked off and plenty of top prospects on the Titans' board remained available; Ran Carthon showed tremendous poise by sticking at pick #11 and grabbing Northwestern OL Peter Skoronski. The draft was off to a flying start for the newly minted GM in the midst of one of the most wacky first rounds in recent memory.
As I promised last week, the one certainty of any NFL Draft is chaos, and this draft over-delivered on that guarantee. Exhibit A: Will Levis was a surefire first-day pick. When he shockingly fell to the second round, many QB-needy teams had to consider trading up for the former Kentucky Wildcat; the Titans ended up being that team. Despite trading away little draft capital for Levis, many still preferred Hendon Hooker as the QB of the future. Will Levis has multiple flaws, but his value at thirty-third overall was too enormous for Carthon to pass on. He is a "boom or bust" prospect, which makes him ideal as a second-rounder.
Capping off the evening, Cotton Bowl MVP Tyjae Spears was scooped up after four WRs were drafted in the third round. Most would assess that position was the front office's next move, but the value was no longer there and a need did quietly exist to take some of the workload off stud RB Derrick Henry. King Henry is nearing 30 years of age, which is considered elderly for a running back in the NFL these days. Spears, despite prior injuries, is a flashy runner dangerous in the open field. He is tasked with adding balance to the backfield and allowing Henry to keep tread on the tires.
The Titans' focus shifted to pass catchers and more offensive line help on the final day of the draft. Underrated tight end Josh Whyle out of Cincinnati has a massive frame, towering at 6'6" and coming in at 250 pounds. He also moves like a gazelle; he broke many of future hall-of-famer Travis Kelce's school records and could have an immediate impact on the squad. Sixth Round selection was Jaelyn Duncan–OT from Maryland–who many believe will serve as an important backup.
Finally, Carthon drafted WR Colton Dowell out of nearby UT-Martin. He is fast and stands at a hulking 6'3", weighing 215 lbs. If Dowell can show out during training camp, he will have a great opportunity to make the final roster.
Focusing on offense only this year was key to rebuilding a below-average squad, and I would give the Titans a solid "B" for this draft. On the other hand, our obnoxious armchair GMs more than earned themselves an "F".