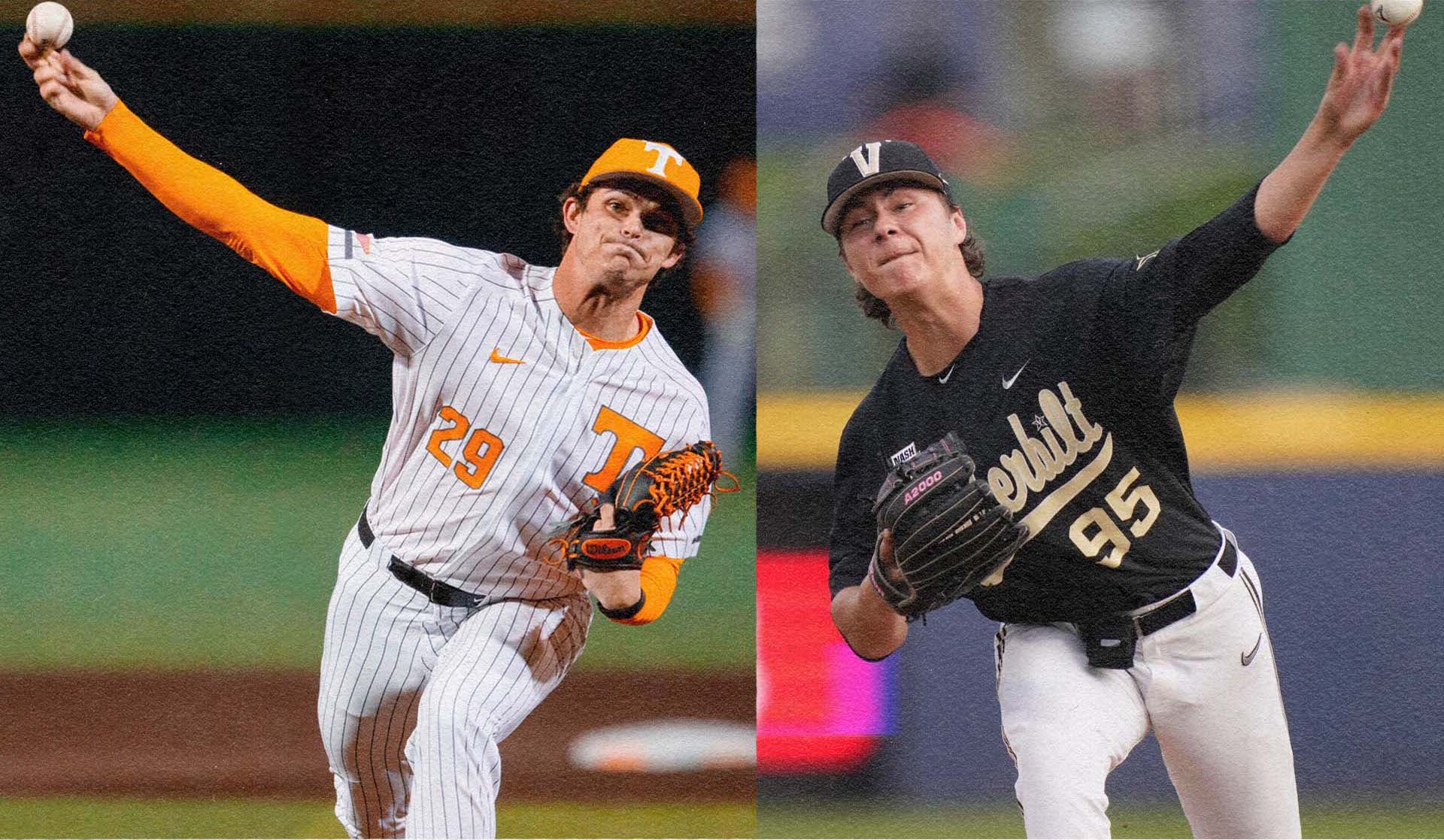 Vandy, Vols Chase Crown of College Baseball
The BaseVols and The Vandy Boys look to make deep runs as postseason play begins
The SEC is not only the consensus #1 conference for America's truest pastime sport; SEC baseball is the best conference of any sport, at any level. Period. The last two national champions, Mississippi State and Ole Miss, didn't even qualify for this year's 12-team SEC Tourney. That's how disgustingly deep this conference is. Luckily, the state of Mississippi's misery does not overflow into ours - at least - not for now.
Tennessee's embarrassing breakdown last year after being at the top of the polls all season, may be a mental bonus to this year's postseason run. They're slept on by most national pundits, but getting hot at the right time. Coach Tony Vitello has finally stirred up the right sauce with this roster and the locker room is getting their 2022 swag back. The Vols impressively closed out the regular season Saturday by picking up their first conference road series win over #13 South Carolina to keep the train rolling along.
The BaseVols will be the seventh-seed in the SEC tournament and will open up against 10th seeded Texas A&M, as the second game of Tuesday's quadruple-header in Hoover, Alabama.
Vandy is a bit more of a head scratcher. Injuries have taken a toll, but going .500 over the final 20 games of the season is nearly inexcusable for this loaded roster that was expected to be a front runner for yet another national title this June. Now, before I jump ship on the Commodores championship hopes, this weekend was a glimmer of revitalized hope. The Vandy Boys matched UT's statement wins by toppling #2 Arkansas Friday and Saturday in their final home series of the season. This was enough to clinch the #4 spot in the double-elimination conference tournament and a bye to Wednesday's second round. Yet, it remains to be seen if they are once again contenders, or if these last two W's were simply a bandaid on a hemorrhage.
This is another classic story of "stock up", "stock down" among bitter rivals. Fortunately, history says you can throw records out of the window when the regular season ends. Both teams based on conference play success, at one point or another, can afford to look at themselves as 0-0 entering the postseason.
Regardless of how this week's SEC Tourney shakes out, each squad will sail into the NCAA tournament with hopes of hosting Opening Round Regionals as top-16 seeds overall. The NCAA Baseball field of 64 is often compared to Men's and Women's March Madness but is double-elimination and usually considered to be even more wide open than its basketball counterpart. Yes, we know, we know... the 2023 NCAA Men's Basketball Tournament was bonkers… but just wait until you check out this year's NCAA Baseball Tourney mayhem!