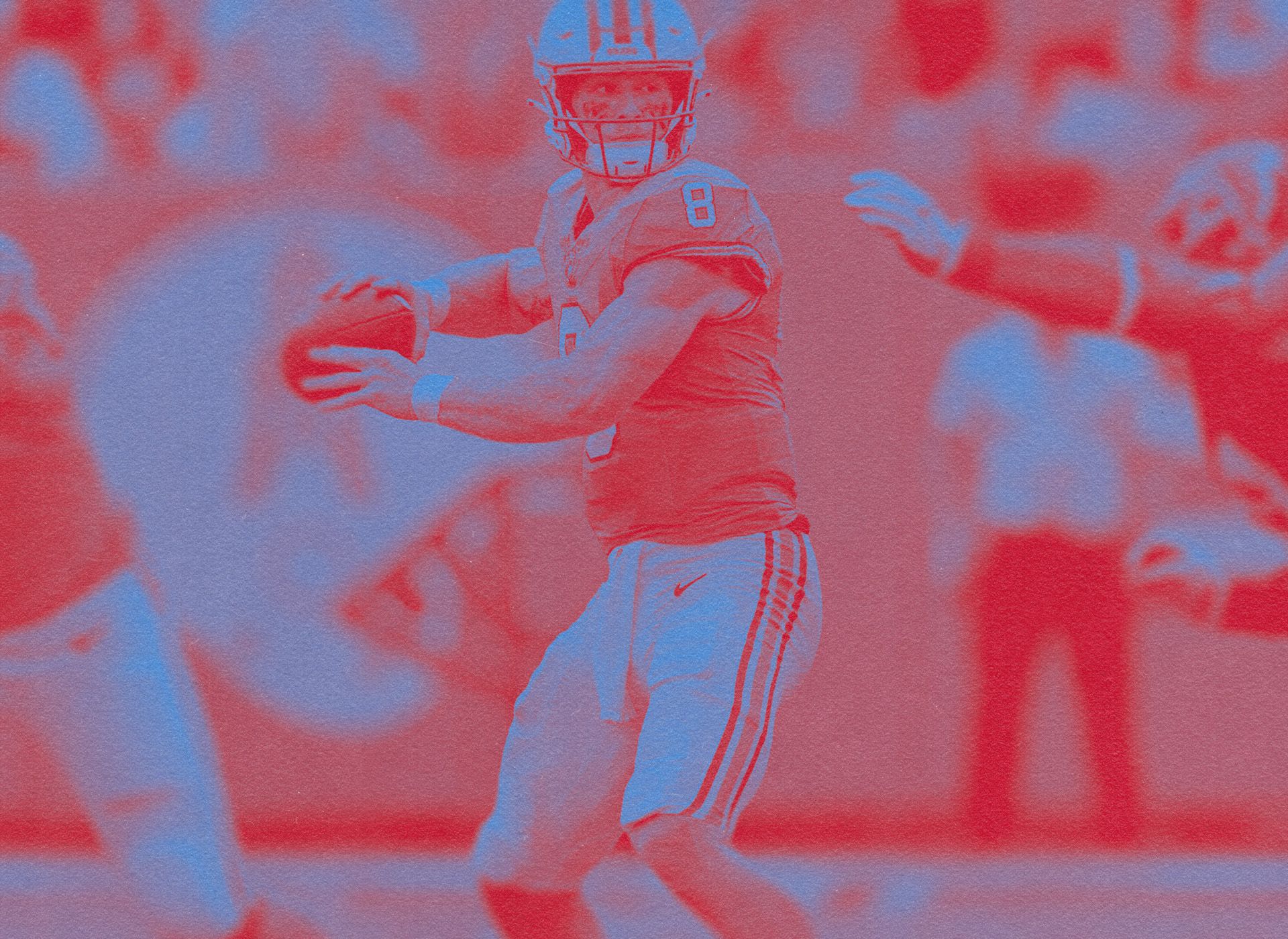 Will Levis Shocks The NFL World in Debut
Rookie QB's dazzling four touchdown performance leads Titans to 28-23 win over first-place Falcons
Amid mounting trade rumors for a plethora of Tennessee's studs, first year quarterback Will Levis decided to steal every sports headline with a masterful display of arm strength, precision, and poise. The young man took a swipe at every critic, including myself, with an outing most expect from the likes of Patrick Mahomes or Josh Allen, when he is not turning the ball over.
Coming into Sunday afternoon, the Titans had only three passing TDs all season – two from Tannehill and one from Air Henry. Levis out did everyone by tossing for four scores while repping the vintage Oiler powder blue and leading the beleaguered Titans to their first win since Week 4, which feels like decades ago at this juncture. Hope and faith may still seem lost for the 2023 in Nashville, but a glimmer of the future reenergized two-tone blue nation yesterday.
We can never place too much stock in a single game. We can never allow the highs of a single performance get too high, nor the lows get too low. But damn, it feels good to know the maniac kid of mayo could, for at least one day, spread out a defense enough to find success throwing the ball in a way we have not witnessed since the 2021 campaign. So many believed DeAndre Hopkins still had greatness left in the tank yet was not given his best opportunity to shine sans a 140-yard ill-fated game in Indy.
He found it against Atlanta. The secondary of the Falcons could not shutdown the future Hall of Famer when it mattered most. Despite not scoring through the first six games, Levis found DHop not once, not twice, but thrice for long scores. An astounding 34.8 fantasy points for Hopkins (in most PPR leagues) has turned heads in regards what this new dynamic duo might do next.
Nevertheless, the Titans are still sub .500 with a 3-4 record and looking up the streaking Jacksonville Jaguars who have now won five straight, sitting at 6-2. Even more problematic for Tennessee are the three looming road games in a row. It is well documented that the Titans are 3-0 at home and 0-4 away from Nissan Stadium. Will Levi's - aka Billie Jeans - will need to make a quantum leap immediately for this squad to jump back into contention. A record along the lines of 9-8 will not suffice in the AFC South anymore. Thursday's visit to Pittsburgh followed by roadies at Tampa Bay and division rival Jacksonville will be the deciding factors for this season.
The Titans continue to be exactly who we know they are – build up our hopes and dreams to merely crush them to smithereensthe following Sunday, or in this case probably Thursday. However, I am dumb enough to believe that this time might be different. Do not tell me what the definition of insanity is because Levis is different and overnight has made me a believer that he can be "that dude". I pray he has for the rest of the fanbase too, and the city gets behind our new QB of the future.
In Billie Jeans We Trust!
#### AFC South Standings
Jacksonville 6-2
Titans 3-4
Houston 3-4
Indianapolis 3-5