No. 123: The Red Ripple
⁂ Nashville's Alt-Daily ⁂ Council Meeting · A Red Ripple · Taper Talks · Much More!
Good morning, everyone.
In the days of yore following the Civil War, an old American adage declared that keeping politicians from meeting and passing legislation was the best way to manage them. Well-intentioned or not, it seemed that every time they got together, they managed to screw something up. It's an expression of the classically American ethic of self-reliance without which the concept of self-governance falls flat.
Below, we talk about last night's Metro Council meeting, take a brief tour of last night's surprising elections, and much more—a cornucopia of content.
You can follow us on Twitter (@realpamphleteer), LinkedIn (@realpamphleteer), or Instagram (@realpamphleteer) for additional content.
Thanks for reading.

Last Night's Metro Meeting
During last night's Metro City Council meeting, the truth came out. When discussing zoning, we now know the facts. The entire city is, indeed, totally over tall and skinny developments.
In all seriousness, there were a few key exchanges by Metro City Council. Notably, council members responded to the recent Special Session. The City Council has been known to "punch up" from time to time (ie. trying to reintroduce mask mandates and enforce fines for noncompliance etc.). Despite having a Democratic Mayor and a left leaning Council (Metro members call themselves non-partisan but it's not hard to tell who leans what way), the council still plays the victim. Most of the members signed an open letter that expressed concern about the recent session and that they want to challenge the new bill.
Fox 17 asked if Tennesseans want Governor Lee to sign the bill into law. The results were a resounding "yes, please." A completely different portrait compared to how this council presents itself. Of course, the Metro City Council only represents the districts within Davidson county.
Worth noting: not all city council members are dejected by the bill.
"I don't like it when government starts dictating when things are. From that standpoint, I applaud the state legislature for standing up and finally giving the state of Tennessee and our residents the rights we so richly deserve," says Steve Glover (District 12). Glover has been an at-large seat of the Nashville Metro Council in Tennessee since 2011 and is known to advocate for as little government involvement as possible.
Beyond the City Council's reaction to the latest Special Session, there were some promising exchanges on the floor at last night's meeting. During a discussion about DADUs (Detached Accessory Dwelling Units), Council Member Kathleen Murphy (District 24) expressed a desire for the council to stick to promises made to local communities. During an exchange with Sean Parker (District 5), Murphy commended Parker's dedication to public outreach but urged the council to stay committed to keeping things straightforward, easy to understand, and to remain accountable to previous promises and decisions made by the council.
Lastly, the council motioned to defer the decision about license plate readers… again. This is a hot topic and it seems as though some of the members on Metro Council desire one outcome, while their constituents and other special interest groups want another. This discussion has been dragged out for a year now, and the topic curiously creates unlikely allies among coalitions such as the NAACP, Libertarian Groups, Immigration Groups, and more. We will see license plate readers come up again in December.
HEADLINES
DEVELOPMENT

☛ The Red Ripple
Elections in Boston, New Jersey, New York City, and Virginia gave us a taste of what's to come in the 2022 mid-terms. There's been much chatter that 2022 will be devastating for Democrats due to the Biden administration's poor performance, and last night solidified such claims
Youngkin Wins Virginia
Glenn Youngkin (R) defeated Terry McAuliffe (D) in a closely contested election for Governor. He will replace Ralph Northam (D). Leading up to election day, Democrats and goofy groups like the Lincoln Project coordinated to make Youngkin's campaign out as something of a white supremacist rally. Two stunts—one in which a group of "racists" stood in front of Youngkin's bus with tiki torches and another in which a man wore a jacket with a freshly stitched confederate flag patch—were quickly debunked.
Youngkin, who is 6'7" compared to McAuliffe's 6'0", is the former CEO of the private equity firm The Carlyle Group and centered his campaign on education and pushing back on Covid-19 restrictions. A notable report by Luke Rosiak for the Daily Wire exposing McAuliffe's links to a law firm attempting to silence a girl who was sexually assaulted at a Fairfax County school likely contributed to the win and voter's negative impression of McAuliffe's commitment to "women's rights" which he yammered on about up until the last moment.
Unsurprisingly, outlets such as CNN and MSNBC and commentators like Joy Reid and Rachel Maddow drooled epithets that Youngkin's entire campaign was a racist dog whistle and that education is code for "white parents not wanting their kids to learn about racism."
Garden State Governor
In NJ, as of press time, the Governor's race between Gov. Phil Murphy (D) and challenger Jack Ciattarelli (R) is too close to call. NJ has not had fractious debates about education and/or Covid restrictions like Virginia has which could indicate that a larger trend is afoot as anti-Covid restriction Republicans take down their Democrat counterparts.
Does Race Matter?
The answer?
Sometimes.
Greater Trends
From favoring hysterical, feminized Covid lockdown policies to parroting asinine talking points like "Parents claim they have the right to shape their kids' school curriculum. They don't" the Democratic Party will need to invent new means of reaching voters if it hopes to hold ground in the 2022 mid-terms. Pulling the perpetual race card is not an effective strategy.
TAPER TALKS OF TAPERING
Analysts widely expect Jerome Powell to anounce the tapering of bond purchases this afternoon at 2PM ET. Investors have long-awaited the announcement of the Fed's slowing of its current securities purchase program, which consists of $80 billion of Treasuries and $40 billion of agency mortgage-backed securities.
HEADLINES

THINGS TO DO
🖼 The Frist Art Museum has an exhibit celebrating ascendant Art Deco art from the 1920s and 1930s running until January.
Tonight
🎸 Circles Around The Sun @ Brooklyn Bowl, 8p, $22, (Info)
    + Jam band in the spirit of the Grateful Dead
OTHER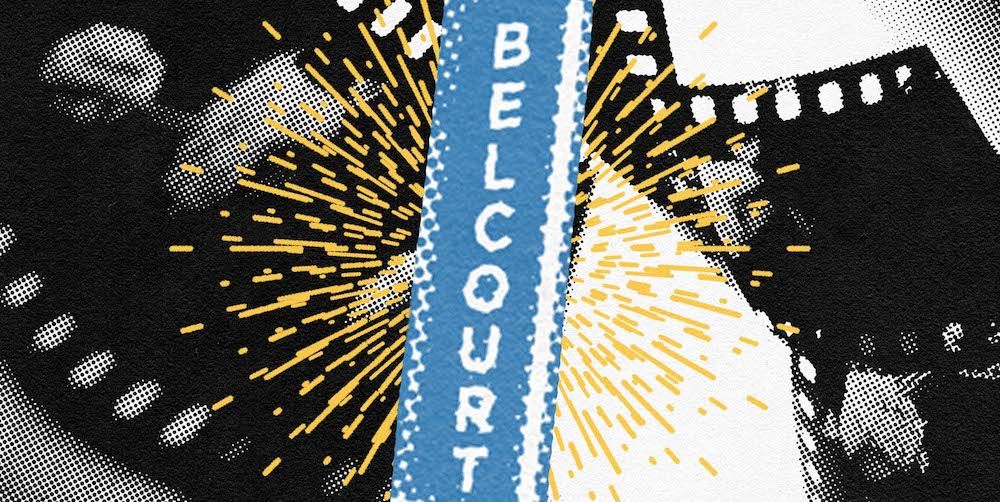 Around the Web
✿ Metaverse, Mars, meditation retreats: billionaires want to escape the world they ruined Zuckerberg wants us to all turn our attention to a land of make-believe to distract from his PR disaster while Bezos and Musk are obsessed with leaving the planet
✦ Learning the ropes: why Germany is building risk into its playgrounds Lofty climbing towers are part of trend away from total safety and towards teaching children to navigate difficult situations
♠︎ Meet Joe Buck From 2016: Not the smug, unemotional voice of the NFL and MLB. Not the scion of nepotism. The real Joe Buck — the one who drops f-bombs with abandon, is married to a former Broncos cheerleader, hangs with Jon Hamm, and just might be America's most underappreciated sports broadcaster.
You Might Also Like
Words of Wisdom
"I have remained an old and outmoded lover of liberty in a time when everyone desires a master."

Alexis de Tocqueville, 1856